Aberdeen v Livingston predictions for this fixture between these teams in the Scottish Premiership. Read on for all our free predictions and betting tips.
Aberdeen Win To Nil @ 31/20
Reason For Aberdeen vs Livingston Betting Tips
A rising Aberdeen side will host Livingston on Saturday at Pittodrie as the Dons attempt to catch up with Rangers. Can the hosts take all 3 points?
Despite trailing Rangers by 8 points and league leaders Celtic by a massive 16 points in the Scottish Premiership, Aberdeen are still in contention of winning the Scottish FA Cup. Derek McInnes' side was able to knock out Rangers in the quarter-final of the tournament thanks to their 2-0 win at Ibrox on Tuesday.
Niall McGinn opened the score within the first 3 minutes of the game, piling the pressure on the home side to bring things level. Aberdeen were strong throughout the rest of the first half, and the latter 45 minutes brought even more security to the Dons when 19-year-old Connor McLennan doubled his side's lead, and Aberdeen knocked Rangers out a cup for the 2nd time this season.
It hasn't been Aberdeen's best season in the league, as this win was the Dons' first one since the 23rd of February, as McInnes' side lost to Hamilton the following week, drew with Rangers in the FA Cup and last week saw out a goalless draw with Celtic in Glasgow.
Livingston are slowly regaining some of the form they had earlier on in the season that enabled them to be in such a good position at this stage of the competition. Livi are currently in 9th place, and well above the danger zone, as they are ahead of 11th-placed Dundee by a massive 19 points. Moreover, Gary Holt's side could still make it into the top half of the league table before the split, as they are just 5 points from being able to do so.
Since the start of February, the West Lothian club has lost 3 games- against Motherwell, Dundee and St Mirren- they drew 0-0 with Hearts and they've managed to beat Kilmarnock and most recently, St Johnstone. These results are a bit odd, as Holt's side seem to do better against better opposition but crumble when playing the sides below them.
At a glance, this looks like an easy win here for Aberdeen, as they are playing at home and have just come off an incredible win against Rangers in the Scottish FA Cup, but Livingston are still a fortress at the back and certainly won't make it easy for Derek McInnes' team on Saturday. We're not expecting many goals, so we're backing a win to nil for the Dons and a 1-0 score here.
Head to Head
Aberdeen have won all of the side's previous 4 meetings, and Livingston haven't managed a win over the Dons since March 2004.
Aberdeen Team News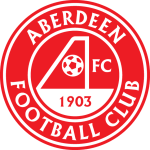 Shay Logan is out for the Dons until May, whilst Gary Mackay-Steven suffered from calf problems but could make it for this game.
Livingston Team News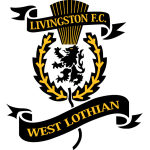 Livingston will travel to the Granite City with a fully fit squad.
More Scotland Premiership Fixtures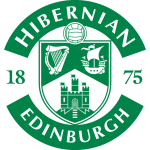 Hibernian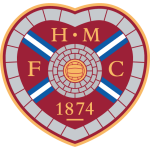 Hearts
Aberdeen vs Livingston Stats
Powered by

Aberdeen have kept a clean sheet in just 33% of their home games this season, and they also concede an average of 1.4 goals at Pittodrie.
Livingston have failed to score in 64% of their away matches, conceding just 1.36 goals.
Sign Up To The Newsletter & You Might Win A Football Shirt Of Your Choice
Sign Up To The Newsletter & You Might Win A Football Shirt Of Your Choice
| Bookie | Home Win | Draw | Away Win | Offer |
| --- | --- | --- | --- | --- |
| | | | | |
| | | | | |
| | | | | |
| | | | | |
| | | | | |
| | | | | |
| | | | | |
| Bookie | Home & Yes | Away & Yes | Offer |
| --- | --- | --- | --- |
| | | | |
| | | | |
| | | | |
| | | | |
| | | | |
| | | | |
| | | | |
| Bookie | Under 0.5 | Over 0.5 | Under 1.5 | Over 1.5 | Under 2.5 | Over 2.5 | Under 3.5 | Over 3.5 | Under 4.5 | Over 4.5 | Under 5.5 | Over 5.5 | Under 6.5 | Over 6.5 | Under 7.5 | Over 7.5 | Under 8.5 | Over 8.5 | Under 9.5 | Over 9.5 | Offer |
| --- | --- | --- | --- | --- | --- | --- | --- | --- | --- | --- | --- | --- | --- | --- | --- | --- | --- | --- | --- | --- | --- |
| | | | | | | | | | | | | | N/A | N/A | N/A | N/A | N/A | N/A | N/A | N/A | |
| | | | | | | | | | | | N/A | N/A | N/A | N/A | N/A | N/A | N/A | N/A | N/A | N/A | |
| | | | | | | | | | | | | | | | | | | | | | |
| | | | | | | | | | | | | | | | | | | N/A | N/A | N/A | |
| | | | | | | | | | | | N/A | N/A | N/A | N/A | N/A | N/A | N/A | N/A | N/A | N/A | |
| | | | | | | | | | | | | | | | | | | N/A | N/A | N/A | |
| | | | | | | | | | | | | | | | | | | | | | |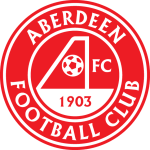 0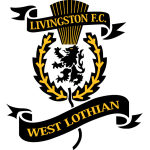 0
| | | | | | | | | | | | | | | | | | | | | | | | | | | | | | | | | | | | | | | | | | | | | | | | | | | | | | | | | | | | | | | | | | | | | | | | | | | |
| --- | --- | --- | --- | --- | --- | --- | --- | --- | --- | --- | --- | --- | --- | --- | --- | --- | --- | --- | --- | --- | --- | --- | --- | --- | --- | --- | --- | --- | --- | --- | --- | --- | --- | --- | --- | --- | --- | --- | --- | --- | --- | --- | --- | --- | --- | --- | --- | --- | --- | --- | --- | --- | --- | --- | --- | --- | --- | --- | --- | --- | --- | --- | --- | --- | --- | --- | --- | --- | --- | --- | --- | --- | --- | --- |
| Bookie | Odds | Odds | Odds | Odds | Odds | Odds | Odds | Odds | Odds | Odds | Odds | Odds | Odds | Odds | Odds | Odds | Odds | Odds | Odds | Odds | Odds | Odds | Odds | Odds | Odds | Odds | Odds | Odds | Odds | Odds | Odds | Odds | Odds | Odds | Odds | Odds | Odds | Odds | Odds | Odds | Odds | Odds | Odds | Odds | Odds | Odds | Odds | Odds | Odds | Odds | Odds | Odds | Odds | Odds | Odds | Odds | Odds | Odds | Odds | Odds | Odds | Odds | Odds | Odds | Odds | Odds | Odds | Odds | Odds | Odds | Odds | Odds | Odds | Offer |
| | | | | | | | | | | | | | | | | | | | | | | | | | | | | | | | | | N/A | N/A | N/A | N/A | N/A | N/A | N/A | N/A | N/A | N/A | N/A | N/A | N/A | N/A | N/A | N/A | N/A | N/A | N/A | N/A | N/A | N/A | N/A | N/A | N/A | N/A | N/A | N/A | N/A | N/A | N/A | N/A | N/A | N/A | N/A | N/A | N/A | N/A | N/A | N/A | N/A | |
| | | | | | | | | | | | | | | N/A | | | N/A | N/A | | | | | | | | | | | N/A | | | N/A | N/A | N/A | N/A | N/A | N/A | N/A | N/A | N/A | N/A | N/A | N/A | N/A | N/A | N/A | N/A | N/A | N/A | N/A | N/A | N/A | N/A | N/A | N/A | N/A | N/A | N/A | N/A | N/A | N/A | N/A | N/A | N/A | N/A | N/A | N/A | N/A | N/A | N/A | N/A | N/A | N/A | |
| | | | | | | | | | | | | | | | | | | | | | | | | | | | | | | | | | | | | | | | | | | | | | | | | | | | | | | | | | | | | | | | | | | | | | | | | | N/A | |
| | | | | | | | | | | | | | | N/A | | | N/A | N/A | | | | | | | | | | | N/A | | | N/A | N/A | N/A | N/A | N/A | N/A | N/A | N/A | N/A | N/A | N/A | N/A | N/A | N/A | N/A | N/A | N/A | N/A | N/A | N/A | N/A | N/A | N/A | N/A | N/A | N/A | N/A | N/A | N/A | N/A | N/A | N/A | N/A | N/A | N/A | N/A | N/A | N/A | N/A | N/A | N/A | N/A | |
| | | | | | | | | | | | | | | | | | | | | | | | | | | | | | | | | | N/A | N/A | N/A | N/A | | N/A | N/A | N/A | N/A | N/A | N/A | N/A | N/A | N/A | N/A | | N/A | | | | | N/A | N/A | N/A | N/A | N/A | N/A | N/A | N/A | N/A | N/A | N/A | N/A | N/A | N/A | N/A | N/A | N/A | N/A | N/A | N/A | |
| | | | | | | | | | | | | | | N/A | | | N/A | N/A | | | | | | | | | | | N/A | | | N/A | N/A | N/A | N/A | N/A | N/A | N/A | N/A | N/A | N/A | N/A | N/A | N/A | N/A | N/A | N/A | N/A | N/A | N/A | N/A | N/A | N/A | N/A | N/A | N/A | N/A | N/A | N/A | N/A | N/A | N/A | N/A | N/A | N/A | N/A | N/A | N/A | N/A | N/A | N/A | N/A | N/A | |
| | | | | | | | | | | | | | | | | | | | | | | | | | | | | | | | | | | | | | | | | | | | | | | | | | | | | | | | | | | | | | | | | | | | | | | | | | N/A | |
| Bookie | Home -1 | Away +1 | Home -2 | Away +2 | Home -3 | Away +3 | Home -4 | Away +4 | Home -5 | Away +5 | Away -1 | Home +1 | Away -2 | Home +2 | Away -3 | Home +3 | Home +4 | Home +5 | Offer |
| --- | --- | --- | --- | --- | --- | --- | --- | --- | --- | --- | --- | --- | --- | --- | --- | --- | --- | --- | --- |
| | | | | | | | N/A | N/A | N/A | N/A | | | | | N/A | N/A | N/A | N/A | |
| | | | | | | | N/A | N/A | N/A | N/A | | | N/A | N/A | N/A | N/A | N/A | N/A | |
| | | | | | N/A | N/A | N/A | N/A | N/A | N/A | | | | | N/A | N/A | N/A | N/A | |
| | | | | | | | | | | | | | | | | | | | |
| | | | | | | | | | | | | | | | N/A | N/A | N/A | N/A | |
| | | | | | | | | | | | | | | | | | | | |
| | | | | | N/A | N/A | N/A | N/A | N/A | N/A | | | | | N/A | N/A | N/A | N/A | |