Select a Different Fixture
Ajax Reserves vs NEC Nijmegen Predictions, Betting Tips and Match Previews
Holland Eerste Divisie
|
Sportpark De Toekomst
|
9th November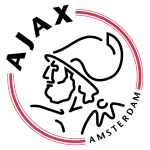 Ajax Reserves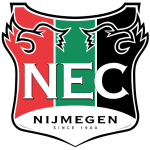 NEC Nijmegen
Jong Ajax vs NEC predictions for Friday evening's Eerste Divisie contest at Sportpark De Toekomst. After back to back defeats on the road, can Jong Ajax regain the winning thread at home this week when they entertain NEC? Read on for all our free predictions and betting tips.
Both Teams To Score and Over 2.5 Match Goals @ 8/11
Reason For Ajax Reserves vs NEC Nijmegen Betting Tips
After suffering consecutive away defeats over the past fortnight, Jong Ajax will be glad of a return to Sportpark De Toekomst this Friday evening when they take on Jack De Gier's NEC. The defending champions have held their form at home this term, winning four of their five Eerste Divisie matches in Amsterdam, but that record will be put to the test on match day 13 AS NEC seek to improve their impressive 80% strike rate on the road.
NEC and Jong Ajax were 1st and 2nd respectively in Eerste Divisie at this stage last season, but it's been an indifferent start to the 2018/19 campaign for both sides.
Jong, who of course went onto win the title last term, have struggled massively away from home thus far and suffered their fifth defeat from seven outings on the road last week at Cambuur.
A double salvo from Justin Mathieu sealed a 2-1 victory for the Leeuwarden outfit, with Jong hindered early in the second half after centre-back Sven Botman saw red.
The result shuffled Michael Reiziger's men down to 10th in the table where they sit amongst a clutch of sides on 16 points, and they're on a bit of a hiding to nothing this week as they could drop as low as 14th with defeat to NEC but won't climb any higher than 9th with a win.
Jong will still be setting their sights on the latter outcome and there's reason to believe they can regain the winning thread based on their strong home form which has continued from last season.
Reiziger's side have been successful in four of their five fixtures so far at Sportpark De Toekomst, however it's worth noting that the teams they've beaten are currently placed 13th (3-0 vs Telstar), 15th (2-1 vs RKC), 18th (2-0 vs Helmond Sport) and 19th (5-2 vs Dordrecht) in the standings, whilst their sole defeat was a comprehensive 0-3 reversal at the hands of 17th placed FC Eindhoven on match day seven.
So with Jong's form in Amsterdam looking weaker than the basic stats tell us, the hosts make little appeal as favourites this Friday against an NEC side who've won four out of five away in 2018/19.
Similarly to Jong, the calibre of teams NEC have beaten to accrue that record isn't exactly great with their 2-3 success at 9th placed Roda JC on match day four the pick, but it is typically harder to win consistently away from home and NEC's tally of 12 points from 15 on their travels is bettered only by 4th placed Den Bosch.
After three defeats from four games during a miserable October, NEC landed an important 3-1 victory over Jong AZ at Goffertstadion last week to lift themselves back up to 7th and De Gier's side should now be gunning get back in the Play-off places with just two points separating themselves from 5th placed Almere City.
Nonetheless, we're reluctant to back NEC with our hard earned here based on how unreliable they've been in general this term, and we'll give Jong a chance to prove that they're not just flat track bullies at Sportpark De Toekomst.
So goals will be the focus for us here, and over 2.5 with both teams to score looks an extremely likely outcome this Friday.
Jong have scored in all but one of their 12 league games this term with nine of those featuring three goals or more, whilst NEC have scored in all but two of their dozen fixtures, eight of which finishing with over 2.5.
Plenty to justify a three point wager then and we're also recommending a 2-2 correct score for small stakes for what should be a thrilling clash in Amsterdam on match day 13.
Head to Head
The sides have four times previously with NEC winning two, one draw and one Jong Ajax victory. Jong's sole success over NEC came via a 1-0 win in last season's corresponding game.
Ajax Reserves Team News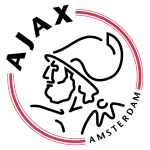 Centre-back Sven Botman is banned for this one following his red card at Cambuur last week, so Michael Reiziger could revert to back three with Noa Lang stepping into a five man midfield after his goal from the bench in Leeuwarden. Midfielder Azor Matusiwa and forward Zakari El Azzouzi are still absent for Jong with groin injuries.
NEC Nijmegen Team News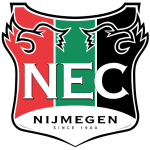 NEC should be unchanged after their 3-1 victory over Jong AZ at Goffertstadion last week. Marco van Duin retains his place in goal with first choice keeper Norbert Alblas out until the New Year with a shoulder injury.
Next Fixtures To Kick Off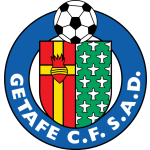 Getafe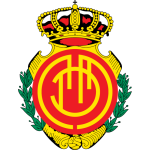 Mallorca
Heerenveen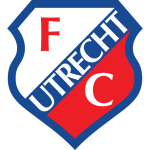 Utrecht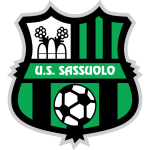 Sassuolo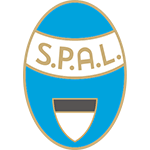 SPAL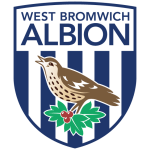 West Bromwich Albion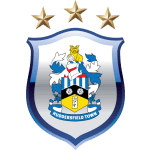 Huddersfield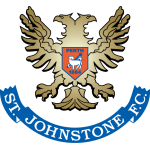 St Johnstone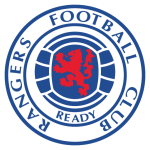 Rangers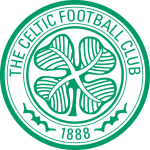 Celtic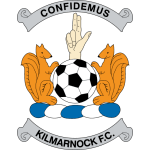 Kilmarnock
Ajax Reserves vs NEC Nijmegen Stats
Powered by

Jong Ajax have won four of their five home fixtures in Eerste Divisie this term.
However, all of those victories came against sides currently placed 14th or below in the table.
NEC have won four from five away matches in 2018/19.
The hosts have only failed to score in one of their 12 league games, with nine of those matches featuring over 2.5 goals.
NEC have scored in ten of their 12 fixtures, with eight of those games featuring more than 2..5 goals.
Sign Up To The Newsletter & You Might Win A Football Shirt Of Your Choice
Sign Up To The Newsletter & You Might Win A Football Shirt Of Your Choice
| Bookie | Home Win | Draw | Away Win | Offer |
| --- | --- | --- | --- | --- |
| | | | | |
| | | | | |
| | | | | |
| | | | | |
| | | | | |
| | | | | |
| Bookie | Home & Yes | Away & Yes | Offer |
| --- | --- | --- | --- |
| | | | |
| | | | |
| | | | |
| | | | |
| | | | |
| | | | |
| Bookie | Under 0.5 | Over 0.5 | Under 1.5 | Over 1.5 | Under 2.5 | Over 2.5 | Under 3.5 | Over 3.5 | Under 4.5 | Over 4.5 | Under 5.5 | Over 5.5 | Under 6.5 | Over 6.5 | Under 7.5 | Over 7.5 | Under 8.5 | Over 8.5 | Under 9.5 | Over 9.5 | Offer |
| --- | --- | --- | --- | --- | --- | --- | --- | --- | --- | --- | --- | --- | --- | --- | --- | --- | --- | --- | --- | --- | --- |
| | | | | | | | | | | | | | | | N/A | N/A | N/A | N/A | N/A | N/A | |
| | N/A | N/A | | | | | | | | | | | N/A | N/A | N/A | N/A | N/A | N/A | N/A | N/A | |
| | | | | | | | | | | | | | | | | | | | | | |
| | | | | | | | | | | | | | | | | | | | N/A | N/A | |
| | N/A | N/A | | | | | | | | | | | N/A | N/A | N/A | N/A | N/A | N/A | N/A | N/A | |
| | | | | | | | | | | | | | | | | | | | | | |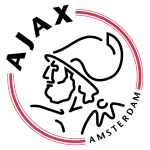 0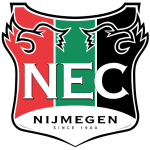 0
| | | | | | | | | | | | | | | | | | | | | | | | | | | | | | | | | | | | | | | | | | | | | | | | | | | | | | | | | | | | | | | | | | | | | | | | | | | |
| --- | --- | --- | --- | --- | --- | --- | --- | --- | --- | --- | --- | --- | --- | --- | --- | --- | --- | --- | --- | --- | --- | --- | --- | --- | --- | --- | --- | --- | --- | --- | --- | --- | --- | --- | --- | --- | --- | --- | --- | --- | --- | --- | --- | --- | --- | --- | --- | --- | --- | --- | --- | --- | --- | --- | --- | --- | --- | --- | --- | --- | --- | --- | --- | --- | --- | --- | --- | --- | --- | --- | --- | --- | --- | --- |
| Bookie | Odds | Odds | Odds | Odds | Odds | Odds | Odds | Odds | Odds | Odds | Odds | Odds | Odds | Odds | Odds | Odds | Odds | Odds | Odds | Odds | Odds | Odds | Odds | Odds | Odds | Odds | Odds | Odds | Odds | Odds | Odds | Odds | Odds | Odds | Odds | Odds | Odds | Odds | Odds | Odds | Odds | Odds | Odds | Odds | Odds | Odds | Odds | Odds | Odds | Odds | Odds | Odds | Odds | Odds | Odds | Odds | Odds | Odds | Odds | Odds | Odds | Odds | Odds | Odds | Odds | Odds | Odds | Odds | Odds | Odds | Odds | Odds | Odds | Offer |
| | | | | | | | | | | | | | | | | | | | | | | | | | | | | | | | | | | | | | | | N/A | N/A | N/A | N/A | N/A | N/A | N/A | N/A | N/A | N/A | N/A | N/A | N/A | N/A | N/A | N/A | N/A | N/A | N/A | N/A | N/A | N/A | N/A | N/A | N/A | N/A | N/A | N/A | N/A | N/A | N/A | N/A | N/A | N/A | N/A | |
| | | | | | | | | | | | | | | | | | | | | | | | | | | | | | | | | | | | | | | N/A | N/A | N/A | N/A | N/A | N/A | N/A | N/A | N/A | N/A | N/A | N/A | N/A | N/A | N/A | N/A | N/A | N/A | N/A | N/A | N/A | N/A | N/A | N/A | N/A | N/A | N/A | N/A | N/A | N/A | N/A | N/A | N/A | N/A | N/A | N/A | |
| | | | | | | | | | | | | | | | | | | | | | | | | | | | | | | | | | | | | | | | | | | | | | | | | | | | | | | | | | | | | | | | | | | | | | | | | | N/A | |
| | | | | | | | | | | | | | | | | | | | | | | | | | | | | | | | | | | | | | | N/A | N/A | N/A | N/A | N/A | N/A | N/A | N/A | N/A | N/A | N/A | N/A | N/A | N/A | N/A | N/A | N/A | N/A | N/A | N/A | N/A | N/A | N/A | N/A | N/A | N/A | N/A | N/A | N/A | N/A | N/A | N/A | N/A | N/A | N/A | N/A | |
| | | | | | | | | | | | N/A | | | N/A | N/A | N/A | N/A | N/A | | | | | N/A | | | | | | | | | | | N/A | N/A | N/A | N/A | N/A | N/A | N/A | N/A | N/A | N/A | N/A | N/A | N/A | N/A | N/A | N/A | N/A | N/A | N/A | N/A | N/A | N/A | N/A | N/A | N/A | N/A | N/A | N/A | N/A | N/A | N/A | N/A | N/A | N/A | N/A | N/A | N/A | N/A | N/A | N/A | |
| | | | | | | | | | | | | | | | | | | | | | | | | | | | | | | | | | | | | | | | | | | | | | | | | | | | | | | | | | | | | | | | | | | | | | | | | | N/A | |
| Bookie | Home -1 | Away +1 | Home -2 | Away +2 | Home -3 | Away +3 | Home -4 | Away +4 | Home -5 | Away +5 | Away -1 | Home +1 | Away -2 | Home +2 | Away -3 | Home +3 | Away -4 | Home +4 | Home +5 | Offer |
| --- | --- | --- | --- | --- | --- | --- | --- | --- | --- | --- | --- | --- | --- | --- | --- | --- | --- | --- | --- | --- |
| | | | | | | | N/A | N/A | N/A | N/A | | | | | N/A | N/A | N/A | N/A | N/A | |
| | | | | | | | N/A | N/A | N/A | N/A | | | | | N/A | N/A | N/A | N/A | N/A | |
| | | | N/A | N/A | N/A | N/A | N/A | N/A | N/A | N/A | N/A | N/A | N/A | N/A | N/A | N/A | N/A | N/A | N/A | |
| | | | | | | | | | | | | | | | | | | | | |
| | | | N/A | N/A | N/A | N/A | N/A | N/A | N/A | N/A | N/A | N/A | N/A | N/A | N/A | N/A | N/A | N/A | N/A | |
| | | | N/A | N/A | N/A | N/A | N/A | N/A | N/A | N/A | N/A | N/A | N/A | N/A | N/A | N/A | N/A | N/A | N/A | |
Our match preview predictions are fully researched and provided in good faith but no profits are guaranteed. Please gamble responsibly, you should only ever gamble with money you can afford to lose. Visit our responsible gambling guidelines for more information. 18+