Select a Different Fixture
Almere City FC vs Sparta Rotterdam Predictions, Betting Tips and Match Previews
Holland Eerste Divisie
|
Yanmar Stadion
|
15th March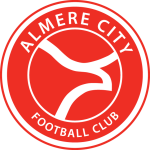 Almere City FC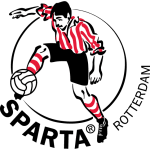 Sparta Rotterdam
Almere City vs Sparta Rotterdam predictions for Friday evening's Eerste Divisie clash at Yanmar Stadion. Can hosts Almere City avenge the 6-1 drubbing suffered at the hands of Sparta back in December? Read on for all our free match predictions and betting tips.
Reason For Almere City FC vs Sparta Rotterdam Betting Tips
Sparta Rotterdam will be looking forward to this Friday's fixture against Almere City after putting Schappenkoppen firmly in their place at Het Kasteel in December, but there's no guarantee that Henk Fraser's side will repeat the feat at Yanmar Stadion. Following a drab 0-0 stalemate at FC Eindhoven last week, Sparta have now won just three of their 14 games on the road this term, so City will fancy their chances of getting something from this clash after winning both of their last two home matches to nil.
Sparta went into last week's fixture against FC Eindhoven on the back of three consecutive league wins, and they were starting to flow again in front of goal having netted 12 times in 270 minutes of football.
But the Rotterdam outfit couldn't find a way past Blauw-witten who had claimed just one point from their last four games, and that has to be a concern for punters this week as Henk Fraser's charges set out on their travels once again.
Sparta are unbeaten in five away outings, but they have won just two of their last 12 on the road which makes their status as odds on favourites for this encounter look rather questionable, even though they dispatched City with the minimum of fuss in the reverse fixture on match day 17.
The 3rd placed visitors are by far the better team on their day as their 11 point advantage over City in the Eerste Divisie table implies, but the 10th placed hosts have beaten FC Eindhoven and Jong AZ 2-0 on their last two starts at Yanmar Stadion, whilst they fought out a respectable 1-1 draw in Maastricht against a solid MVV side on match day 28.
That result was a decent pipe opener for new boss Ole Tobiasen who replaced the outgoing Michele Santoni last week, and a refreshed City should make a real push for the Play-offs now under the guidance of the 43 year-old Dane.
Tobiasen undoubtedly faces a significant test here and he will learn plenty about his team against the former six time Dutch champions, but Almere should be doubly motivated to impress their new boss and avenge the 6-1 romp endured at Het Kasteel three months ago.
With Sparta's title challenge over and their spot in the Play-offs already assured, it would be a surprise were the visitors to prove as hungry for the victory as the hosts on Friday night, so we think that City can achieve a positive result.
Schappenkoppen are a little too short at odds-on in the double chance market to seriously get behind though, so we're chancing a draw in this one at a decent price. Our selection makes sense considering Sparta have drawn eight overall on their travels this term including four of their last five, and we're also predicting a 1-1 correct score for what should be a closely run affair.
Head to Head
Sparta Rotterdam lead the head to head with eight wins to City's four from 13 previous meetings (one draw).
Almere City FC Team News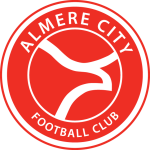 Boss Ole Tobiasen is expected to name the same eleven that drew 1-1 at MVV last week. Key midfielder Tim Receveur remains a long term absentee for City with a cruciate ligament injury.
Sparta Rotterdam Team News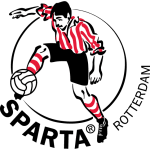 Keeper Roy Korsmit suffered a head injury in last week's goalless draw with FC Eindhoven, so Tim Coremans is set to deputise between the sticks.
Next Fixtures To Kick Off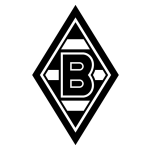 Borussia Monchengladbach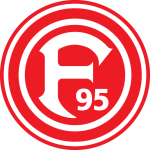 Fortuna Dusseldorf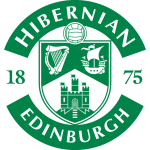 Hibernian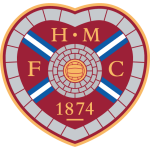 Hearts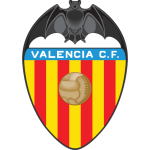 Valencia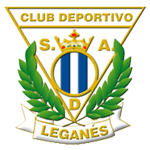 Leganes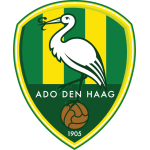 ADO Den Haag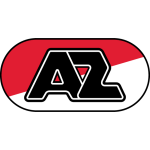 AZ Alkmaar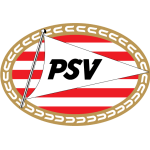 PSV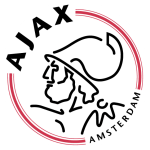 Ajax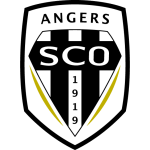 Angers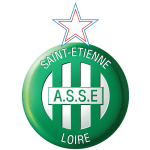 St Etienne
Almere City FC vs Sparta Rotterdam Stats
Powered by

Sparta are unbeaten in their last five away outings, but have won just two of their last 12 on the road.
The visitors have drawn eight out of 14 games on the road this term, including four of their last five.
Sign Up To The Newsletter & You Might Win A Football Shirt Of Your Choice
Sign Up To The Newsletter & You Might Win A Football Shirt Of Your Choice
| Bookie | Home Win | Draw | Away Win | Offer |
| --- | --- | --- | --- | --- |
| | | | | |
| | | | | |
| | | | | |
| | | | | |
| | | | | |
| | | | | |
| | | | | |
| Bookie | Home & Yes | Away & Yes | Offer |
| --- | --- | --- | --- |
| | | | |
| | | | |
| | | | |
| | | | |
| | | | |
| | | | |
| | | | |
| Bookie | Under 0.5 | Over 0.5 | Under 1.5 | Over 1.5 | Under 2.5 | Over 2.5 | Under 3.5 | Over 3.5 | Under 4.5 | Over 4.5 | Under 5.5 | Over 5.5 | Under 6.5 | Over 6.5 | Under 7.5 | Over 7.5 | Under 8.5 | Over 8.5 | Under 9.5 | Over 9.5 | Offer |
| --- | --- | --- | --- | --- | --- | --- | --- | --- | --- | --- | --- | --- | --- | --- | --- | --- | --- | --- | --- | --- | --- |
| | | | | | | | | | | | | | | | N/A | N/A | N/A | N/A | N/A | N/A | |
| | N/A | N/A | | | | | | | | | | | N/A | N/A | N/A | N/A | N/A | N/A | N/A | N/A | |
| | | | | | | | | | | | | | | | | | | | | | |
| | | | | | | | | | | | | | | | | | | | N/A | N/A | |
| | N/A | N/A | | | | | | | | | | | N/A | N/A | N/A | N/A | N/A | N/A | N/A | N/A | |
| | | | | | | | | | | | | | | | | | | | N/A | N/A | |
| | | | | | | | | | | | | | | | | | | | | | |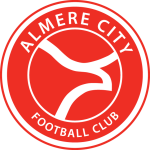 0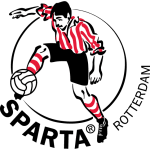 0
| | | | | | | | | | | | | | | | | | | | | | | | | | | | | | | | | | | | | | | | | | | | | | | | | | | | | | | | | | | | | | | | | | | | | | | | | | | |
| --- | --- | --- | --- | --- | --- | --- | --- | --- | --- | --- | --- | --- | --- | --- | --- | --- | --- | --- | --- | --- | --- | --- | --- | --- | --- | --- | --- | --- | --- | --- | --- | --- | --- | --- | --- | --- | --- | --- | --- | --- | --- | --- | --- | --- | --- | --- | --- | --- | --- | --- | --- | --- | --- | --- | --- | --- | --- | --- | --- | --- | --- | --- | --- | --- | --- | --- | --- | --- | --- | --- | --- | --- | --- | --- |
| Bookie | Odds | Odds | Odds | Odds | Odds | Odds | Odds | Odds | Odds | Odds | Odds | Odds | Odds | Odds | Odds | Odds | Odds | Odds | Odds | Odds | Odds | Odds | Odds | Odds | Odds | Odds | Odds | Odds | Odds | Odds | Odds | Odds | Odds | Odds | Odds | Odds | Odds | Odds | Odds | Odds | Odds | Odds | Odds | Odds | Odds | Odds | Odds | Odds | Odds | Odds | Odds | Odds | Odds | Odds | Odds | Odds | Odds | Odds | Odds | Odds | Odds | Odds | Odds | Odds | Odds | Odds | Odds | Odds | Odds | Odds | Odds | Odds | Odds | Offer |
| | | | | | | | | | | | | | | | | | | | | | | | | | | | | | | | | | | | | | N/A | N/A | N/A | N/A | N/A | N/A | N/A | N/A | N/A | N/A | N/A | N/A | N/A | N/A | N/A | N/A | N/A | N/A | N/A | N/A | | | N/A | N/A | N/A | | N/A | N/A | N/A | N/A | N/A | N/A | N/A | N/A | N/A | N/A | N/A | |
| | | | | | | | | | | | N/A | | | | | | | | | | | | | | | | | | | | | | | | | | N/A | N/A | N/A | N/A | N/A | N/A | N/A | N/A | N/A | N/A | N/A | N/A | N/A | N/A | N/A | N/A | N/A | N/A | N/A | N/A | N/A | N/A | N/A | N/A | N/A | N/A | N/A | N/A | N/A | N/A | N/A | N/A | N/A | N/A | N/A | N/A | N/A | |
| | | | | | | | | | | | | | | | | | | | | | | | | | | | | | | | | | | | | | | | | | | | | | | | | | | | | | | | | | | | | | | | | | | | | | | | | | N/A | |
| | | | | | | | | | | | N/A | | | | | | | | | | | | | | | | | | | | | | | | | | N/A | N/A | N/A | N/A | N/A | N/A | N/A | N/A | N/A | N/A | N/A | N/A | N/A | N/A | N/A | N/A | N/A | N/A | N/A | N/A | N/A | N/A | N/A | N/A | N/A | N/A | N/A | N/A | N/A | N/A | N/A | N/A | N/A | N/A | N/A | N/A | N/A | |
| | | | | | | | N/A | | | | N/A | N/A | N/A | N/A | | | | | N/A | | | | | | | | | | | | | | N/A | N/A | N/A | N/A | N/A | N/A | N/A | N/A | N/A | N/A | N/A | N/A | N/A | N/A | N/A | N/A | N/A | N/A | N/A | N/A | N/A | N/A | N/A | N/A | N/A | N/A | N/A | N/A | N/A | N/A | N/A | N/A | N/A | N/A | N/A | N/A | N/A | N/A | N/A | N/A | N/A | |
| | | | | | | | | | | | N/A | | | | | | | | | | | | | | | | | | | | | | | | | | N/A | N/A | N/A | N/A | N/A | N/A | N/A | N/A | N/A | N/A | N/A | N/A | N/A | N/A | N/A | N/A | N/A | N/A | N/A | N/A | N/A | N/A | N/A | N/A | N/A | N/A | N/A | N/A | N/A | N/A | N/A | N/A | N/A | N/A | N/A | N/A | N/A | |
| | | | | | | | | | | | | | | | | | | | | | | | | | | | | | | | | | | | | | | | | | | | | | | | | | | | | | | | | | | | | | | | | | | | | | | | | | N/A | |
Bookie
Home -1
Away +1
Home -2
Away +2
Away -1
Home +1
Away -2
Home +2
Away -3
Home +3
Home -3
Away +3
Home -4
Away +4
Away +5
Away -4
Home +4
Away -5
Home +5
Offer
N/A
N/A
N/A
N/A
N/A
N/A
N/A
N/A
N/A
N/A
N/A
N/A
N/A
N/A
N/A
N/A
N/A
N/A
N/A
N/A
N/A
N/A
N/A
N/A
N/A
N/A
N/A
N/A
N/A
N/A
N/A
N/A
N/A
N/A
N/A
N/A
N/A
N/A
N/A
N/A
N/A
N/A
N/A
N/A
N/A
N/A
N/A
N/A
N/A
N/A
N/A
N/A