Select a Different Fixture
Benfica vs Moreirense Predictions, Betting Tips and Match Previews
Portugal Primeira
|
Estadio da Luz
|
2nd November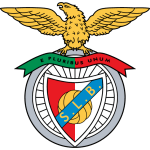 Benfica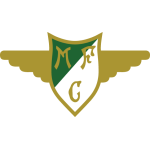 Moreirense
Benfica vs Moreirense predictions ahead of this clash in the Primeira Liga on Friday night. Read on for our match preview and free betting tips.
Under 2.5 Match Goals @ 13/8
Reason For Benfica vs Moreirense Betting Tips
A shock last weekend left Benfica reeling, and they surrendered their place at the top of the table. The Eagles are out to retain their title after losing it to Porto last term, but a setback at Belenenses has damaged their chances of finishing top. The Primeira Liga is an incredibly tight league, and Benfica find themselves opening up this weekend's action in third, despite leading the way a week ago. They could jump back into top spot with a victory over Moreirense on Friday night, and the bookies have made them heavy favourites for the win.
Benfica head here following two defeats in a matter of days. They've enjoyed a strong start to the new season across the competitions, but setbacks in the league and Champions League of late have been a blow. Their 1-0 loss to Ajax has hurt their chances of making the last 16 in Europe, while they're currently on course to miss out on that competition altogether next term. They're down in third, behind Porto and Braga, and the Eagles need to up their game in order to return to Europe's top tier competition.
Moreirense are in 10th place in the Primeira Liga, and they've had some decent results in this campaign so far. They have got themselves a four point cushion over the relegation places, and their main goal once again will be to avoid the drop. Meetings with the likes of Benfica can been seen as a free hit for the visitors, and of late they've had a pretty torrid time when they've met the Eagles. With 13 defeats in their previous 14 meetings against the Lisbon giants, Moreirense may fear this visit to the capital.
Benfica have managed to win to nil in four of their last five clashes with Moreirense. The hosts have already kept a clean sheet in half of their league games this term, so they can expect a quiet night at the back. The hosts have had real issues going forward, so their chances of finding the net here are slim. Moreirense have failed to score in 75% of their away trips, while they've lost to nil in five of their last six away league games.
Benfica haven't exactly been scoring with ease this term, as five of their last six here have seen under 2.5 goals. The low scoring visitors should provide a similar game here, especially given that Moreirense will be looking to defend deep and keep things tight. We are tipping under 2.5 goals in this clash, which has landed in the last three meetings between these two sides.
Head to Head
Benfica have won their previous three meetings with Moreirense, finishing last season with a 1-0 home victory.
Benfica Team News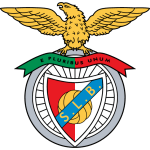 Tyrone Ebuehi is a long-term absentee for the Eagles, who are also set to miss Filip Krovinovic.
Moreirense Team News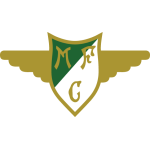 On loan Benfica man Heriberto Tavares can't feature for Moreirense against his parent club. The visitors are also without the injured Almeida.
More Portugal Primeira Fixtures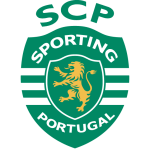 Sporting Lisbon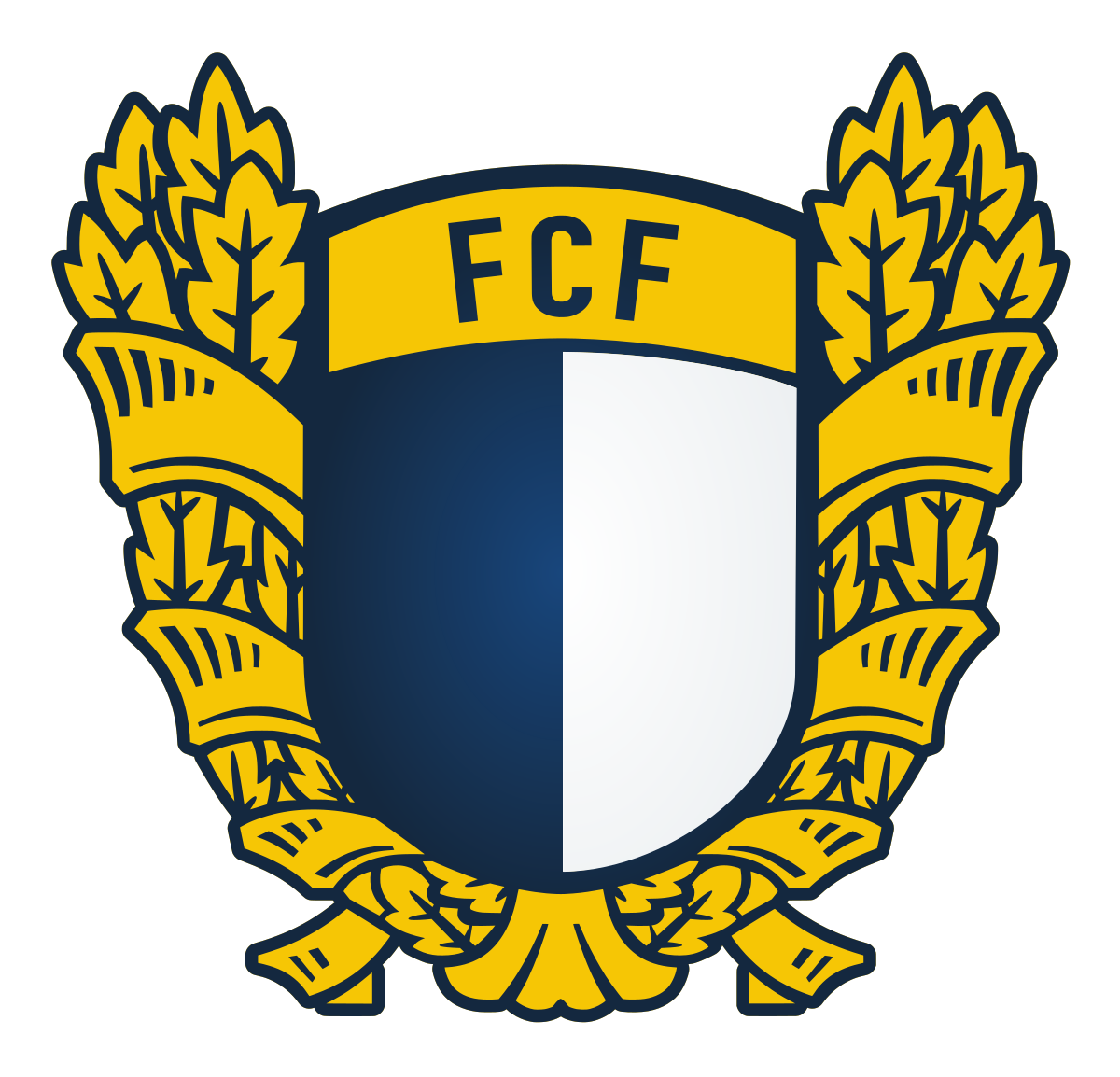 Famalicao
Benfica vs Moreirense Stats
Overall, Benfica have won 13 of their last 14 meetings with this weekend's opponents.
Moreirense have been behind at the end of each half in their last three away league games.
The hosts have lost just two of 38 home league games.
Sign Up To The Newsletter & You Might Win A Football Shirt Of Your Choice
Sign Up To The Newsletter & You Might Win A Football Shirt Of Your Choice
| Bookie | Home Win | Draw | Away Win | Offer |
| --- | --- | --- | --- | --- |
| | | | | |
| | | | | |
| | | | | |
| | | | | |
| | | | | |
| | | | | |
| Bookie | Home & Yes | Away & Yes | Offer |
| --- | --- | --- | --- |
| | | | |
| | | | |
| | | | |
| | | | |
| | | | |
| | | | |
| Bookie | Under 0.5 | Over 0.5 | Under 1.5 | Over 1.5 | Under 2.5 | Over 2.5 | Under 3.5 | Over 3.5 | Under 4.5 | Over 4.5 | Under 5.5 | Over 5.5 | Under 6.5 | Over 6.5 | Under 7.5 | Over 7.5 | Under 8.5 | Over 8.5 | Under 9.5 | Over 9.5 | Offer |
| --- | --- | --- | --- | --- | --- | --- | --- | --- | --- | --- | --- | --- | --- | --- | --- | --- | --- | --- | --- | --- | --- |
| | | | | | | | | | | | | | | | | | N/A | N/A | N/A | N/A | |
| | N/A | N/A | | | | | | | | | | | N/A | N/A | N/A | N/A | N/A | N/A | N/A | N/A | |
| | | | | | | | | | | | | | | | | | | | | | |
| | | | | | | | | | | | | | | | | | | | N/A | N/A | |
| | N/A | N/A | | | | | | | | | | | N/A | N/A | N/A | N/A | N/A | N/A | N/A | N/A | |
| | | | | | | | | | | | | | | | | | | | N/A | N/A | |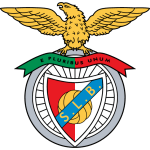 0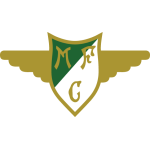 0
| | | | | | | | | | | | | | | | | | | | | | | | | | | | | | | | | | | | | | | | | | | | | | | | | | | | | | | | | | | | | | | | | | | | | | | | | | | |
| --- | --- | --- | --- | --- | --- | --- | --- | --- | --- | --- | --- | --- | --- | --- | --- | --- | --- | --- | --- | --- | --- | --- | --- | --- | --- | --- | --- | --- | --- | --- | --- | --- | --- | --- | --- | --- | --- | --- | --- | --- | --- | --- | --- | --- | --- | --- | --- | --- | --- | --- | --- | --- | --- | --- | --- | --- | --- | --- | --- | --- | --- | --- | --- | --- | --- | --- | --- | --- | --- | --- | --- | --- | --- | --- |
| Bookie | Odds | Odds | Odds | Odds | Odds | Odds | Odds | Odds | Odds | Odds | Odds | Odds | Odds | Odds | Odds | Odds | Odds | Odds | Odds | Odds | Odds | Odds | Odds | Odds | Odds | Odds | Odds | Odds | Odds | Odds | Odds | Odds | Odds | Odds | Odds | Odds | Odds | Odds | Odds | Odds | Odds | Odds | Odds | Odds | Odds | Odds | Odds | Odds | Odds | Odds | Odds | Odds | Odds | Odds | Odds | Odds | Odds | Odds | Odds | Odds | Odds | Odds | Odds | Odds | Odds | Odds | Odds | Odds | Odds | Odds | Odds | Odds | Odds | Offer |
| | | | | | | | | | | | | | | | | | | | | | | | | | | | | | | | | | | | | N/A | N/A | N/A | N/A | N/A | N/A | N/A | N/A | N/A | N/A | N/A | N/A | N/A | N/A | N/A | N/A | N/A | N/A | N/A | N/A | N/A | N/A | N/A | N/A | N/A | N/A | N/A | N/A | N/A | N/A | N/A | N/A | N/A | N/A | N/A | N/A | N/A | N/A | |
| | | | | | | | | | | | | | | | | | | N/A | | | N/A | | | N/A | N/A | | | | | | | | N/A | | | N/A | N/A | N/A | N/A | N/A | N/A | N/A | N/A | N/A | N/A | N/A | N/A | N/A | N/A | N/A | N/A | N/A | N/A | N/A | N/A | N/A | N/A | N/A | N/A | N/A | N/A | N/A | N/A | N/A | N/A | N/A | N/A | N/A | N/A | N/A | N/A | N/A | N/A | |
| | | | | | | | | | | | | | | | | | | | | | | | | | | | | | | | | | | | | | | | | | | | | | | | | | | | | | | | | | | | | | | | | | | | | | | | | | N/A | |
| | | | | | | | | | | | | | | N/A | | | | N/A | | | N/A | | | N/A | N/A | | | | | | | | N/A | | | N/A | N/A | N/A | N/A | N/A | N/A | N/A | N/A | N/A | N/A | N/A | N/A | N/A | N/A | N/A | N/A | N/A | N/A | N/A | N/A | N/A | N/A | N/A | N/A | N/A | N/A | N/A | N/A | N/A | N/A | N/A | N/A | N/A | N/A | N/A | N/A | N/A | N/A | |
| | | | | | | | | | | N/A | | | | N/A | | | N/A | N/A | | N/A | N/A | N/A | N/A | N/A | N/A | | | | N/A | | N/A | | N/A | N/A | N/A | N/A | N/A | N/A | N/A | N/A | N/A | N/A | N/A | N/A | N/A | N/A | N/A | N/A | N/A | N/A | N/A | N/A | N/A | N/A | N/A | N/A | N/A | N/A | N/A | N/A | N/A | N/A | N/A | N/A | N/A | N/A | N/A | N/A | N/A | N/A | N/A | N/A | N/A | |
| | | | | | | | | | | | | | | N/A | | | | N/A | | | N/A | | | N/A | N/A | | | | | | | | N/A | | | N/A | N/A | N/A | N/A | N/A | N/A | N/A | N/A | N/A | N/A | N/A | N/A | N/A | N/A | N/A | N/A | N/A | N/A | N/A | N/A | N/A | N/A | N/A | N/A | N/A | N/A | N/A | N/A | N/A | N/A | N/A | N/A | N/A | N/A | N/A | N/A | N/A | N/A | |
| Bookie | Home -1 | Away +1 | Home -2 | Away +2 | Home -3 | Away +3 | Home -4 | Away +4 | Home -5 | Away +5 | Away -1 | Home +1 | Home +2 | Home +3 | Home +4 | Home +5 | Offer |
| --- | --- | --- | --- | --- | --- | --- | --- | --- | --- | --- | --- | --- | --- | --- | --- | --- | --- |
| | | | | | | | | | N/A | N/A | | | N/A | N/A | N/A | N/A | |
| | | | | | | | | | | | N/A | N/A | N/A | N/A | N/A | N/A | |
| | | | | | | | N/A | N/A | N/A | N/A | | | N/A | N/A | N/A | N/A | |
| | | | | | | | | | | | | | | | | | |
| | | | | | | | N/A | N/A | N/A | N/A | N/A | N/A | N/A | N/A | N/A | N/A | |
| | | | | | | | | | | | | | | | | | |
Our match preview predictions are fully researched and provided in good faith but no profits are guaranteed. Please gamble responsibly, you should only ever gamble with money you can afford to lose. Visit our responsible gambling guidelines for more information. 18+