Select a Different Fixture
Cambuur Leeuwarden vs PSV Reserves Predictions, Betting Tips and Match Previews
Holland Eerste Divisie
|
Cambuurstadion
|
15th March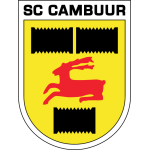 Cambuur Leeuwarden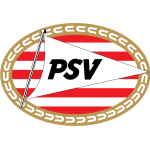 PSV Reserves
Cambuur vs Jong PSV predictions for Friday evening's Eerste Divisie action at Cambuurstadion. Can Cambuur complete a league double over Jong PSV when the sides clash in Leeuwarden this week? Read on for all our free match predictions and betting tips.
PSV Reserves to Win @ 21/10
Reason For Cambuur Leeuwarden vs PSV Reserves Betting Tips
Cambuur landed the spoils 1-2 when these teams met in Eindhoven back in December and Rene Hake's men will be hoping to follow up that success after bagging their first league win in six away to RKC last week. But the visitors will be travelling to Leeuwarden in superb form having won their last three games on the road, and runaway leaders Twente are the only team to beat them in their last 11 outings.
Goals from Robin Maulun and Sam Hendriks secured a much needed 0-2 win and three points for Cambuur in Waalwijk on match day 28, as Rene Hake's side closed to within four points of the Eerste Divisie Play-offs with ten matches of the regular season to play.
With teams from 6th down to 15th separated by just seven points, it's impossible to predict who will seal the bottom four Play-off berths come the end of the campaign, but Cambuur realistically need to pick up at least a draw here against 5th placed Jong PSV to stay in the hunt.
The Leeuwarden outfit will be gunning for more than that after toppling Jong 1-2 at De Herdgang back on match day 17, but the hosts look poor value here at a touch of odds-against to complete the league double over Dennis Haar's side.
Whilst last week's triumph in Waalwijk and December's meeting between the teams will give Cambuur a lot of confidence going into Friday's contest, it's important to remember that they are now without a win in eight at home following a drab 0-0 stalemate against Oss a fortnight ago.
Jong PSV are one of the form sides in the division and their only defeat in 11 came at home to champions elect Twente in mid-February (0-2).
Jong have since responded well to that reversal with a 2-2 draw at home to Roda JC and clear-cut wins against Helmond Sport (0-2) and Jong Utrecht (3-1), and they are in great shape away from home at present having won their last three on the road.
Jong PSV pinched a 0-1 success on their last visit to Cambuurstadion last term, and they rate as a standout bet here to repeat the feat.
The reserve teams in Eerste Divisie can sometimes fail to uphold fairly obvious form which generally makes them unattractive to back at short prices, but the visitors have been rock solid for many weeks now and they are available at over the 2/1 mark here.
Haar's side should arguably be favourites based on a number of factors described above so we're recommending a three point wager on Jong for this week's clash at Cambuurstadion. We think both teams will get on the scoresheet, but Eerste Divisie top scorers Jong should have too much firepower and with that in mind we're also going for a 1-3 correct score prediction.
Head to Head
The five previous meetings between the teams have yielded two wins for Cambuur, two draws and one success for Jong PSV.
Cambuur Leeuwarden Team News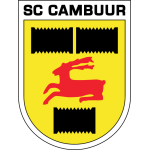 There are no injury concerns for the hosts here. Rene Hake should field the same side that beat RKC 0-2 last week, including front man Sam Hendriks who bagged the decisive second goal in that fixture.
PSV Reserves Team News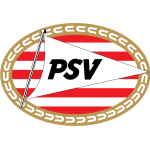 Midfielder Bertalan Kun could return to the fold here after serving a two match suspension, however striker Max Romero misses out due to a knee injury.
Next Fixtures To Kick Off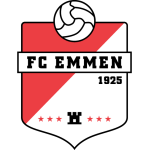 Emmen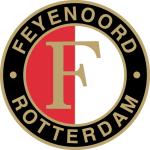 Feyenoord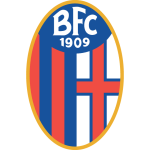 Bologna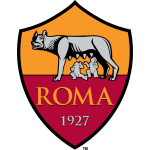 Roma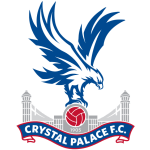 Crystal Palace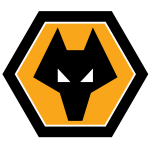 Wolverhampton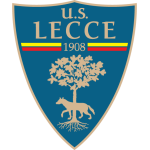 Lecce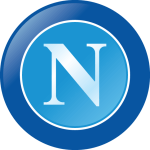 Napoli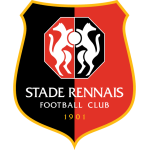 Rennes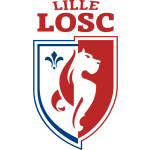 Lille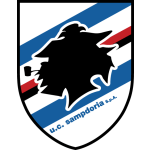 Sampdoria
Torino
Cambuur Leeuwarden vs PSV Reserves Stats
Powered by

Cambuur have failed to win any of their last eight Eerste Divisie games at home.
Jong PSV's only defeat in their last 12 matches was to league leaders Twente (0-2).
The visitors have won their last three games on the road.
Jong are Eerste Divisie's top goalscorers this term with 63 scored so far.
Sign Up To The Newsletter & You Might Win A Football Shirt Of Your Choice
Sign Up To The Newsletter & You Might Win A Football Shirt Of Your Choice
| Bookie | Home Win | Draw | Away Win | Offer |
| --- | --- | --- | --- | --- |
| | | | | |
| | | | | |
| | | | | |
| | | | | |
| | | | | |
| | | | | |
| | | | | |
| Bookie | Home & Yes | Away & Yes | Offer |
| --- | --- | --- | --- |
| | | | |
| | | | |
| | | | |
| | | | |
| | | | |
| | | | |
| | | | |
| Bookie | Under 0.5 | Over 0.5 | Under 1.5 | Over 1.5 | Under 2.5 | Over 2.5 | Under 3.5 | Over 3.5 | Under 4.5 | Over 4.5 | Under 5.5 | Over 5.5 | Under 6.5 | Over 6.5 | Under 7.5 | Over 7.5 | Under 8.5 | Over 8.5 | Under 9.5 | Over 9.5 | Offer |
| --- | --- | --- | --- | --- | --- | --- | --- | --- | --- | --- | --- | --- | --- | --- | --- | --- | --- | --- | --- | --- | --- |
| | | | | | | | | | | | | | | | N/A | N/A | N/A | N/A | N/A | N/A | |
| | N/A | N/A | | | | | | | | | | | N/A | N/A | N/A | N/A | N/A | N/A | N/A | N/A | |
| | | | | | | | | | | | | | | | | | | | | | |
| | | | | | | | | | | | | | | | | | | | N/A | N/A | |
| | N/A | N/A | | | | | | | | | | | N/A | N/A | N/A | N/A | N/A | N/A | N/A | N/A | |
| | | | | | | | | | | | | | | | | | | | N/A | N/A | |
| | | | | | | | | | | | | | | | | | | | | | |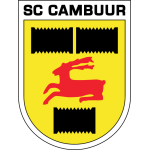 0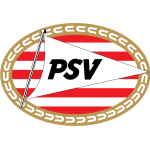 0
| | | | | | | | | | | | | | | | | | | | | | | | | | | | | | | | | | | | | | | | | | | | | | | | | | | | | | | | | | | | | | | | | | | | | | | | | | | |
| --- | --- | --- | --- | --- | --- | --- | --- | --- | --- | --- | --- | --- | --- | --- | --- | --- | --- | --- | --- | --- | --- | --- | --- | --- | --- | --- | --- | --- | --- | --- | --- | --- | --- | --- | --- | --- | --- | --- | --- | --- | --- | --- | --- | --- | --- | --- | --- | --- | --- | --- | --- | --- | --- | --- | --- | --- | --- | --- | --- | --- | --- | --- | --- | --- | --- | --- | --- | --- | --- | --- | --- | --- | --- | --- |
| Bookie | Odds | Odds | Odds | Odds | Odds | Odds | Odds | Odds | Odds | Odds | Odds | Odds | Odds | Odds | Odds | Odds | Odds | Odds | Odds | Odds | Odds | Odds | Odds | Odds | Odds | Odds | Odds | Odds | Odds | Odds | Odds | Odds | Odds | Odds | Odds | Odds | Odds | Odds | Odds | Odds | Odds | Odds | Odds | Odds | Odds | Odds | Odds | Odds | Odds | Odds | Odds | Odds | Odds | Odds | Odds | Odds | Odds | Odds | Odds | Odds | Odds | Odds | Odds | Odds | Odds | Odds | Odds | Odds | Odds | Odds | Odds | Odds | Odds | Offer |
| | | | | | | | | | | | | | | | | | | | | | | | | | | | | | | | | | | | | | | | | | N/A | N/A | N/A | N/A | N/A | N/A | N/A | N/A | N/A | N/A | N/A | N/A | N/A | N/A | N/A | N/A | | N/A | N/A | N/A | N/A | N/A | N/A | N/A | N/A | N/A | N/A | N/A | N/A | N/A | N/A | N/A | N/A | |
| | | | | | | | | | | | | | | | N/A | | | | | | | | | | | | | | | | | | | | | | | N/A | N/A | N/A | N/A | N/A | N/A | N/A | N/A | N/A | N/A | N/A | N/A | N/A | N/A | N/A | N/A | N/A | N/A | N/A | N/A | N/A | N/A | N/A | N/A | N/A | N/A | N/A | N/A | N/A | N/A | N/A | N/A | N/A | N/A | N/A | N/A | |
| | | | | | | | | | | | | | | | | | | | | | | | | | | | | | | | | | | | | | | | | | | | | | | | | | | | | | | | | | | | | | | | | | | | | | | | | | N/A | |
| | | | | | | | | | | | | | | | N/A | N/A | | | | | | | | | | | | | | | | | | | | | | N/A | N/A | N/A | N/A | N/A | N/A | N/A | N/A | N/A | N/A | N/A | N/A | N/A | N/A | N/A | N/A | N/A | N/A | N/A | N/A | N/A | N/A | N/A | N/A | N/A | N/A | N/A | N/A | N/A | N/A | N/A | N/A | N/A | N/A | N/A | N/A | |
| | | | | | | | | | | | N/A | | | N/A | N/A | N/A | N/A | N/A | | | | | N/A | | | | | | | | | | | N/A | N/A | N/A | N/A | N/A | N/A | N/A | N/A | N/A | N/A | N/A | N/A | N/A | N/A | N/A | N/A | N/A | N/A | N/A | N/A | N/A | N/A | N/A | N/A | N/A | N/A | N/A | N/A | N/A | N/A | N/A | N/A | N/A | N/A | N/A | N/A | N/A | N/A | N/A | N/A | |
| | | | | | | | | | | | | | | | N/A | N/A | | | | | | | | | | | | | | | | | | | | | | N/A | N/A | N/A | N/A | N/A | N/A | N/A | N/A | N/A | N/A | N/A | N/A | N/A | N/A | N/A | N/A | N/A | N/A | N/A | N/A | N/A | N/A | N/A | N/A | N/A | N/A | N/A | N/A | N/A | N/A | N/A | N/A | N/A | N/A | N/A | N/A | |
| | | | | | | | | | | | | | | | | | | | | | | | | | | | | | | | | | | | | | | | | | | | | | | | | | | | | | | | | | | | | | | | | | | | | | | | | | N/A | |
Bookie
Home -1
Away +1
Home -2
Away +2
Home -3
Away +3
Away -1
Home +1
Away -2
Home +2
Away -3
Home +3
Home -4
Away +4
Home -5
Away +5
Away -4
Home +4
Home +5
Offer
N/A
N/A
N/A
N/A
N/A
N/A
N/A
N/A
N/A
N/A
N/A
N/A
N/A
N/A
N/A
N/A
N/A
N/A
N/A
N/A
N/A
N/A
N/A
N/A
N/A
N/A
N/A
N/A
N/A
N/A
N/A
N/A
N/A
N/A
N/A
N/A
N/A
N/A
N/A
N/A
N/A
N/A
N/A
N/A
N/A
N/A
N/A
N/A
N/A
N/A
N/A
N/A