Select a Different Fixture
Desportivo Aves vs Chaves Predictions, Betting Tips and Match Previews
Portugal Primeira
|
Estádio do Clube Desportivo das Aves
|
17th March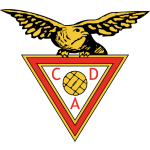 Desportivo Aves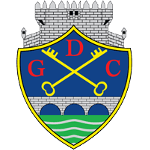 Chaves
Desportivo Aves vs Chaves predictions for Sunday's Portugal Primeira clash at Estádio Clube Desportivo das Aves. Chaves are in big trouble in the relegation zones, can they pick up a massive 3 points here this weekend? Read on for our free tips and predictions
Desportivo Aves to Win @ 11/10
Desportivo Aves 2-0 @ 17/2
Reason For Desportivo Aves vs Chaves Betting Tips
Desportivo Aves are having a decent season so far and they sit 12th in the table after picking up 26 points from their 25 games. This league is really tight however as just 3 points separate 16th placed Tondela and Maritimo who are currently in 11th so the home side will be determined to pick up a positive result here and keep breathing space between them and the relegation zones.
Chaves on the other hand are in trouble, they sit 17th in the table after picking up just 21 points from their opening 25 games and sit 4 points away from safety and with Sporting CP up next they will see this weekend's game as a massive chance to get a vital 3 points to boost their survival bid.
Desportivo Aves come into this game in good form, having lost just 2 of their last 8 games, both at home to Sporting Braga and Benfica. Outside of those games they have won 4 and drawn the other 2 with wins against Boavista, Maritimo, Tondela and Vitoria Setubal.
Chaves as you may expect aren't in good form, they are without a win in their last 5 games after 3 draws and 2 losses again to Benfica and Sporting Braga. Their main problem is they have drawn games against the sides they need to beat, draws against Boavista, Santa Clara and Rio Ave should have been turned into wins and they would have been in a much better position.
Desportivo Aves have been decent on home soil this season winning 4, drawing 3 and losing 6 of their 13 home games this season. They score on average 1.23 goals per game at home whilst they concede 1.38 per game.
Chaves are poor away from home, they have won just 2, drawn 1 and lost 9 of their away games this season and that's the reason for their lowly league position. They score just 0.5 goals per game away from home and concede 1.75 per game.
Desportivo Aves will be mindful that despite being 12th in the table a bad result here could see them slip very close to the relegation zone. Chaves have lost 9 of their 12 away games this season and they have already lost 2-0 to Desportivo Aves in the cup and we think this game will go down a similar path. We are backing Desportivo Aves to win as our main tip and backing them to win 2-0 on the correct score market.
Desportivo Aves Team News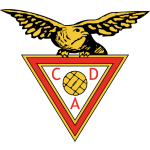 Aves are without Rodrigo Defendi for their game against Chaves this weekend
Chaves Team News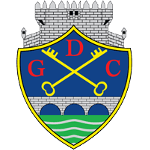 Chaves are without Platiny, Nunes and Teixeira to injury and Djavan to suspension this weekend
More Portugal Primeira Fixtures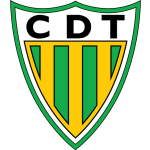 Tondela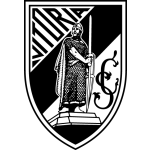 Vitoria Guimaraes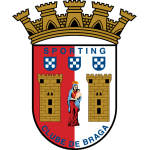 Braga
Maritimo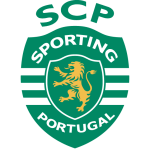 Sporting Lisbon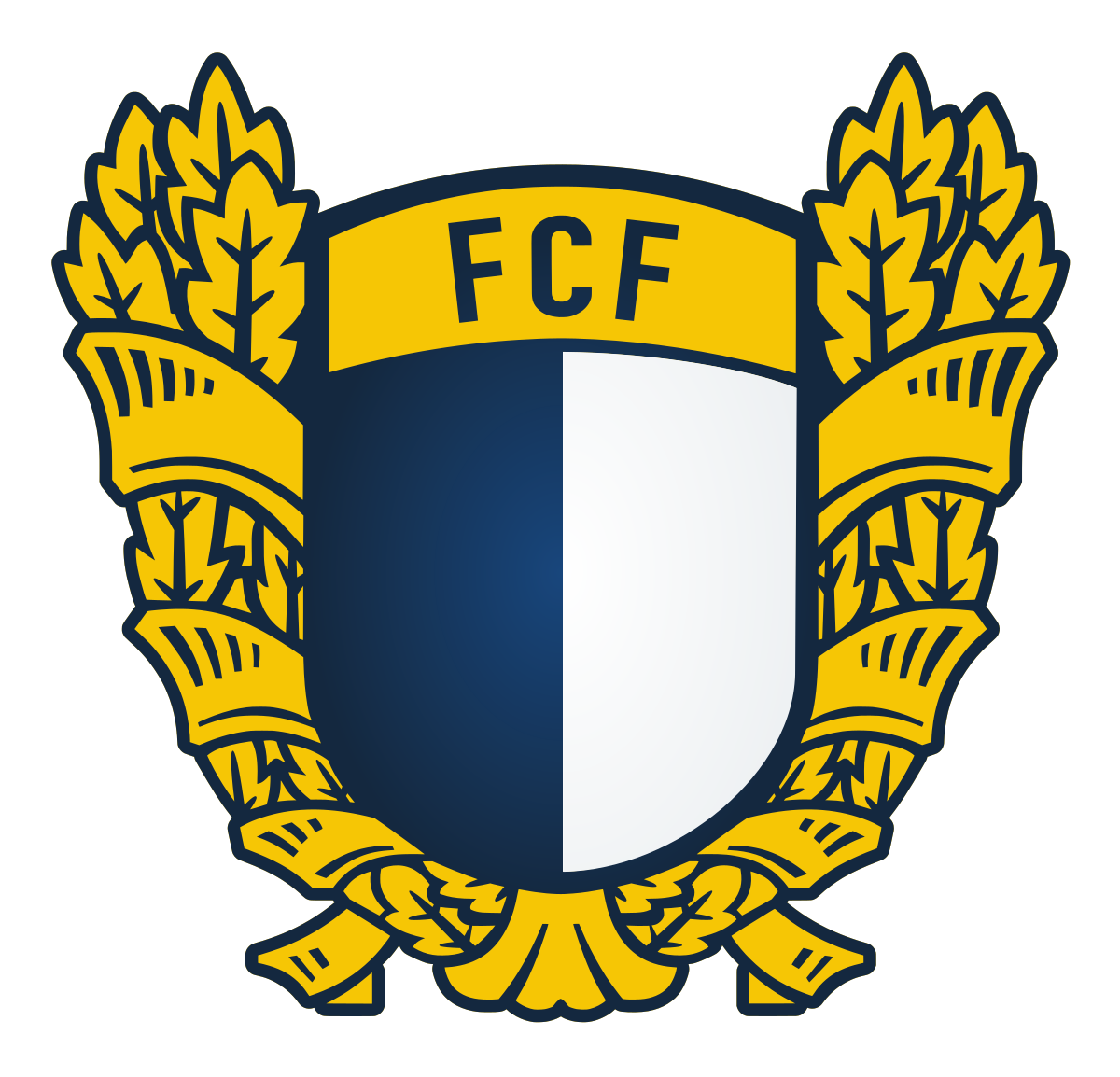 Famalicao
Form Summary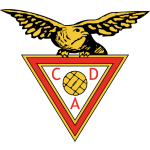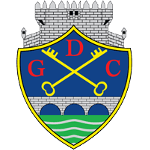 Overall
P
W
D
L
25
7
5
13
Home
13
4
3
6
Away
12
3
2
7
Overall
P
W
D
L
25
5
6
14
Home
13
3
5
5
Away
12
2
1
9
Recent Competition Form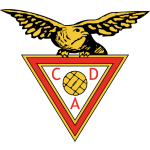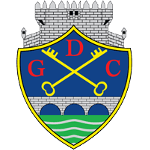 2-1 v Sporting Braga (A)
L
0-2 v Sporting Braga (H)
L
2-1 v Vitória Setúbal (H)
W
0-0 v Vitória Setúbal (A)
D
1-1 v Vitória Guimarães (H)
D
0-1 v Vitória Guimarães (H)
L
1-2 v Desportivo Aves (H)
L
0-1 v Sporting Braga (H)
L
3-1 v Sporting Braga (A)
L
2-0 v Vitória Setúbal (A)
L
| | | |
| --- | --- | --- |
| 26 | Goals Scored | 18 |
| 38 | Goals Conceded | 36 |
| 11/25 (44%) | Over 2.5 Goals | 11/25 (44%) |
| 12/25 (48%) | Both Teams Scored | 11/25 (44%) |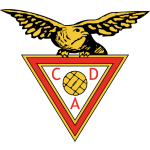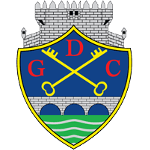 0-2 v Sporting Braga (H)
L
2-1 v Vitória Setúbal (H)
W
1-1 v Vitória Guimarães (H)
D
0-1 v Vitória Guimarães (H)
L
1-2 v Desportivo Aves (H)
L
0-1 v Sporting Braga (H)
L
| | | |
| --- | --- | --- |
| 16 | Goals Scored | 12 |
| 18 | Goals Conceded | 15 |
| 7/13 (54%) | Over 2.5 Goals | 5/13 (38%) |
| 7/13 (54%) | Both Teams Scored | 7/13 (54%) |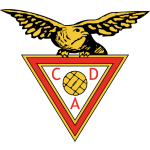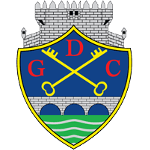 2-1 v Sporting Braga (A)
L
0-0 v Vitória Setúbal (A)
D
3-1 v Sporting Braga (A)
L
2-0 v Vitória Setúbal (A)
L
| | | |
| --- | --- | --- |
| 10 | Goals Scored | 6 |
| 20 | Goals Conceded | 21 |
| 4/12 (33%) | Over 2.5 Goals | 6/12 (50%) |
| 5/12 (42%) | Both Teams Scored | 4/12 (33%) |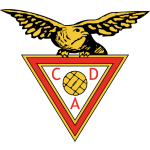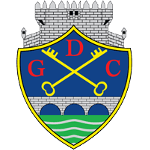 2-1 v Sporting Braga (A)
L
0-2 v Sporting Braga (H)
L
2-1 v Vitória Setúbal (H)
W
0-0 v Vitória Setúbal (A)
D
| | | |
| --- | --- | --- |
| 9 | Goals Scored | 8 |
| 9 | Goals Conceded | 13 |
| 2/10 (20%) | Over 2.5 Goals | 4/10 (40%) |
| 3/10 (30%) | Both Teams Scored | 5/10 (50%) |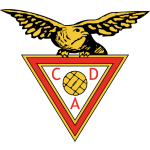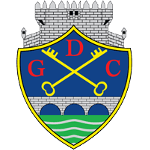 0-2 v Sporting Braga (H)
L
2-1 v Vitória Setúbal (H)
W
1-1 v Vitória Guimarães (H)
D
0-1 v Vitória Guimarães (H)
L
1-2 v Desportivo Aves (H)
L
| | | |
| --- | --- | --- |
| 11 | Goals Scored | 8 |
| 15 | Goals Conceded | 12 |
| 5/10 (50%) | Over 2.5 Goals | 4/10 (40%) |
| 6/10 (60%) | Both Teams Scored | 6/10 (60%) |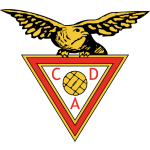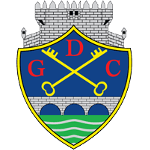 2-1 v Sporting Braga (A)
L
0-0 v Vitória Setúbal (A)
D
| | | |
| --- | --- | --- |
| 9 | Goals Scored | 5 |
| 15 | Goals Conceded | 14 |
| 3/10 (30%) | Over 2.5 Goals | 4/10 (40%) |
| 4/10 (40%) | Both Teams Scored | 3/10 (30%) |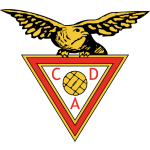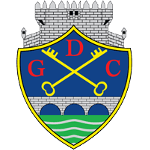 2-1 v Sporting Braga (A)
L
| | | |
| --- | --- | --- |
| 4 | Goals Scored | 3 |
| 4 | Goals Conceded | 8 |
| 1/5 (20%) | Over 2.5 Goals | 2/5 (40%) |
| 1/5 (20%) | Both Teams Scored | 3/5 (60%) |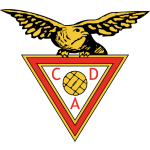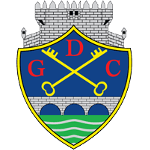 0-2 v Sporting Braga (H)
L
2-1 v Vitória Setúbal (H)
W
| | | |
| --- | --- | --- |
| 5 | Goals Scored | 4 |
| 7 | Goals Conceded | 6 |
| 2/5 (40%) | Over 2.5 Goals | 1/5 (20%) |
| 2/5 (40%) | Both Teams Scored | 3/5 (60%) |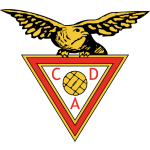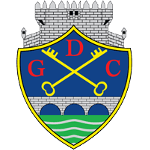 2-1 v Sporting Braga (A)
L
0-0 v Vitória Setúbal (A)
D
| | | |
| --- | --- | --- |
| 4 | Goals Scored | 2 |
| 2 | Goals Conceded | 8 |
| 0/5 (0%) | Over 2.5 Goals | 2/5 (40%) |
| 1/5 (20%) | Both Teams Scored | 1/5 (20%) |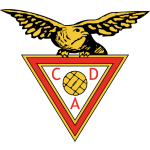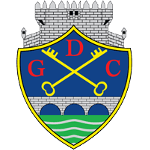 | | |
| --- | --- |
| Over 2.5 Goals | 2/3 (67%) |
| Both Teams To Score | 3/3 (100%) |
Previous Meetings (Last 3)
05.11.18
GD Chaves
1-2
Desportivo Aves
11.05.18
Desportivo Aves
2-3
GD Chaves
07.01.18
GD Chaves
1-1
Desportivo Aves
League Table
| Pos | Team | P | W | D | L | GF | GA | GD | Pts |
| --- | --- | --- | --- | --- | --- | --- | --- | --- | --- |
| 1 | Benfica | 25 | 19 | 3 | 3 | 68 | 23 | +45 | 60 |
| 2 | FC Porto | 25 | 19 | 3 | 3 | 50 | 15 | +35 | 60 |
| 3 | Sporting Braga | 25 | 17 | 4 | 4 | 43 | 24 | +19 | 55 |
| 4 | Sporting CP | 25 | 16 | 4 | 5 | 49 | 27 | +22 | 52 |
| 5 | Moreirense | 25 | 13 | 3 | 9 | 31 | 30 | +1 | 42 |
| 6 | Vitória Guimarães | 25 | 11 | 6 | 8 | 28 | 22 | +6 | 39 |
| 7 | Belenenses | 25 | 9 | 10 | 6 | 31 | 25 | +6 | 37 |
| 8 | Santa Clara | 25 | 9 | 5 | 11 | 32 | 32 | 0 | 32 |
| 9 | Portimonense | 25 | 9 | 4 | 12 | 34 | 39 | -5 | 31 |
| 10 | Rio Ave | 25 | 7 | 8 | 10 | 35 | 38 | -3 | 29 |
| 11 | Marítimo | 25 | 8 | 3 | 14 | 16 | 28 | -12 | 27 |
| 12 | Desportivo Aves | 25 | 7 | 5 | 13 | 26 | 38 | -12 | 26 |
| 13 | Boavista | 25 | 7 | 5 | 13 | 19 | 31 | -12 | 26 |
| 14 | CD Nacional | 25 | 7 | 5 | 13 | 28 | 54 | -26 | 26 |
| 15 | Vitória Setúbal | 25 | 5 | 10 | 10 | 20 | 26 | -6 | 25 |
| 16 | Tondela | 25 | 6 | 6 | 13 | 28 | 39 | -11 | 24 |
| 17 | GD Chaves | 25 | 5 | 6 | 14 | 18 | 36 | -18 | 21 |
| 18 | Feirense | 25 | 2 | 8 | 15 | 15 | 44 | -29 | 14 |
| Pos | Team | P | W | D | L | GF | GA | GD | Pts |
| --- | --- | --- | --- | --- | --- | --- | --- | --- | --- |
| 1 | Sporting CP | 13 | 11 | 1 | 1 | 31 | 12 | +19 | 34 |
| 2 | Sporting Braga | 13 | 11 | 1 | 1 | 24 | 8 | +16 | 34 |
| 3 | FC Porto | 12 | 10 | 0 | 2 | 29 | 8 | +21 | 30 |
| 4 | Benfica | 12 | 9 | 2 | 1 | 43 | 13 | +30 | 29 |
| 5 | Vitória Guimarães | 12 | 7 | 3 | 2 | 13 | 6 | +7 | 24 |
| 6 | Moreirense | 12 | 7 | 3 | 2 | 15 | 9 | +6 | 24 |
| 7 | Portimonense | 13 | 6 | 4 | 3 | 25 | 17 | +8 | 22 |
| 8 | Boavista | 13 | 6 | 1 | 6 | 10 | 10 | 0 | 19 |
| 9 | Belenenses | 12 | 5 | 3 | 4 | 17 | 12 | +5 | 18 |
| 10 | Rio Ave | 13 | 4 | 5 | 4 | 20 | 20 | 0 | 17 |
| 11 | CD Nacional | 13 | 5 | 2 | 6 | 12 | 16 | -4 | 17 |
| 12 | Desportivo Aves | 13 | 4 | 3 | 6 | 16 | 18 | -2 | 15 |
| 13 | Vitória Setúbal | 12 | 3 | 5 | 4 | 10 | 10 | 0 | 14 |
| 14 | Santa Clara | 13 | 4 | 2 | 7 | 18 | 21 | -3 | 14 |
| 15 | GD Chaves | 13 | 3 | 5 | 5 | 12 | 15 | -3 | 14 |
| 16 | Tondela | 12 | 4 | 2 | 6 | 11 | 16 | -5 | 14 |
| 17 | Marítimo | 12 | 4 | 2 | 6 | 9 | 14 | -5 | 14 |
| 18 | Feirense | 12 | 1 | 5 | 6 | 12 | 19 | -7 | 8 |
| Pos | Team | P | W | D | L | GF | GA | GD | Pts |
| --- | --- | --- | --- | --- | --- | --- | --- | --- | --- |
| 1 | Benfica | 13 | 10 | 1 | 2 | 25 | 10 | +15 | 31 |
| 2 | FC Porto | 13 | 9 | 3 | 1 | 21 | 7 | +14 | 30 |
| 3 | Sporting Braga | 12 | 6 | 3 | 3 | 19 | 16 | +3 | 21 |
| 4 | Belenenses | 13 | 4 | 7 | 2 | 14 | 13 | +1 | 19 |
| 5 | Sporting CP | 12 | 5 | 3 | 4 | 18 | 15 | +3 | 18 |
| 6 | Santa Clara | 12 | 5 | 3 | 4 | 14 | 11 | +3 | 18 |
| 7 | Moreirense | 13 | 6 | 0 | 7 | 16 | 21 | -5 | 18 |
| 8 | Vitória Guimarães | 13 | 4 | 3 | 6 | 15 | 16 | -1 | 15 |
| 9 | Marítimo | 13 | 4 | 1 | 8 | 7 | 14 | -7 | 13 |
| 10 | Rio Ave | 12 | 3 | 3 | 6 | 15 | 18 | -3 | 12 |
| 11 | Vitória Setúbal | 13 | 2 | 5 | 6 | 10 | 16 | -6 | 11 |
| 12 | Desportivo Aves | 12 | 3 | 2 | 7 | 10 | 20 | -10 | 11 |
| 13 | Tondela | 13 | 2 | 4 | 7 | 17 | 23 | -6 | 10 |
| 14 | Portimonense | 12 | 3 | 0 | 9 | 9 | 22 | -13 | 9 |
| 15 | CD Nacional | 12 | 2 | 3 | 7 | 16 | 38 | -22 | 9 |
| 16 | Boavista | 12 | 1 | 4 | 7 | 9 | 21 | -12 | 7 |
| 17 | GD Chaves | 12 | 2 | 1 | 9 | 6 | 21 | -15 | 7 |
| 18 | Feirense | 13 | 1 | 3 | 9 | 3 | 25 | -22 | 6 |
Scores Vs Opponents
| | | | |
| --- | --- | --- | --- |
| Pos | Team | Home | Away |
| 1 | Benfica | 0-3 | 2-0 |
| 2 | FC Porto | 0-1 | 5th May |
| 3 | Sporting Braga | 0-2 | 3-1 |
| 4 | Sporting CP | 14th Apr | 4-1 |
| 5 | Moreirense | 12th May | 1-0 |
| 6 | Vitória Guimarães | 1-1 | 20th Apr |
| 7 | Belenenses | 28th Apr | 5-2 |
| 8 | Santa Clara | 1-2 | 0-0 |
| 9 | Portimonense | 3-0 | 1-1 |
| 10 | Rio Ave | 2-1 | 31st Mar |
| 11 | Marítimo | 0-1 | 0-1 |
| 12 | Desportivo Aves | N/A | N/A |
| 13 | Boavista | 2-0 | 1-0 |
| 14 | CD Nacional | 2-3 | 7th Apr |
| 15 | Vitória Setúbal | 2-1 | 2-0 |
| 16 | Tondela | 2-2 | 0-2 |
| 17 | GD Chaves | 17th Mar | 1-2 |
| 18 | Feirense | 1-1 | 19th May |
| | | | |
| --- | --- | --- | --- |
| Pos | Team | Home | Away |
| 1 | Benfica | 2-2 | 4-0 |
| 2 | FC Porto | 1-4 | 5-0 |
| 3 | Sporting Braga | 0-1 | 2-1 |
| 4 | Sporting CP | 31st Mar | 2-1 |
| 5 | Moreirense | 1-2 | 20th Apr |
| 6 | Vitória Guimarães | 0-1 | 7th Apr |
| 7 | Belenenses | 14th Apr | 1-0 |
| 8 | Santa Clara | 0-0 | 1-0 |
| 9 | Portimonense | 2-0 | 0-1 |
| 10 | Rio Ave | 1-1 | 1-0 |
| 11 | Marítimo | 1-0 | 2-1 |
| 12 | Desportivo Aves | 1-2 | 17th Mar |
| 13 | Boavista | 1-1 | 1-2 |
| 14 | CD Nacional | 28th Apr | 2-0 |
| 15 | Vitória Setúbal | 12th May | 0-0 |
| 16 | Tondela | 2-1 | 19th May |
| 17 | GD Chaves | N/A | N/A |
| 18 | Feirense | 0-0 | 5th May |
Desportivo Aves vs Chaves Stats
Powered by

Chaves have lost 9 of their 12 away games this season
Aves score 1.23 goals per game at home
Chaves concede 1.75 goals per game away from home
How we calculate our stats
Our stats are based on games this season. Games played this season: 50
(25 by Desportivo Aves) and (25 by Chaves)

Goals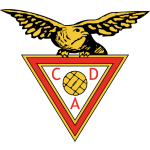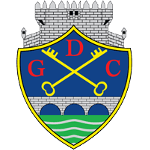 1.04
Average Goals For
0.72
1.52
Average Goals Conceded
1.44
36%
Failed to Score (%)
44%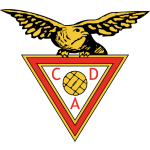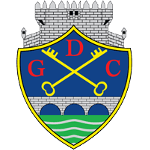 100%
Over 0.5 Goals (%)
85%
1.23
Average Goals For
0.92
1.38
Average Goals Conceded
1.15
31%
Failed to Score (%)
31%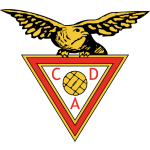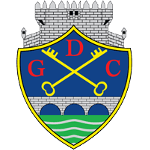 1.67
Average Goals Conceded
1.75
42%
Failed to Score (%)
58%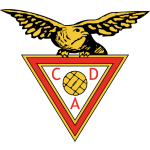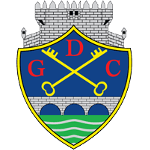 100%
Over 0.5 Goals (%)
100%
1.5
Average Goals Conceded
1.7
40%
Failed to Score (%)
40%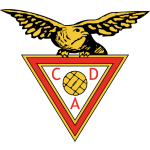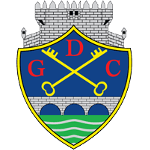 100%
Over 0.5 Goals (%)
90%
1.3
Average Goals Conceded
1.3
20%
Failed to Score (%)
30%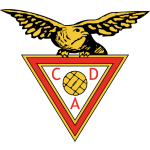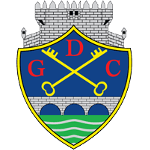 100%
Over 0.5 Goals (%)
90%
1.9
Average Goals Conceded
1.5
40%
Failed to Score (%)
60%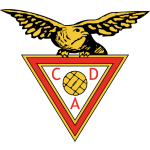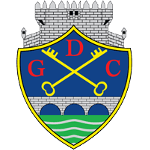 100%
Over 0.5 Goals (%)
100%
2
Average Goals Conceded
1.8
60%
Failed to Score (%)
40%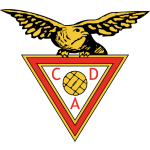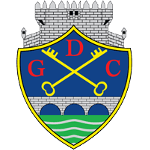 100%
Over 0.5 Goals (%)
100%
1.2
Average Goals Conceded
1.2
20%
Failed to Score (%)
40%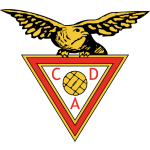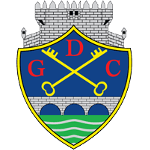 100%
Over 0.5 Goals (%)
100%
1.8
Average Goals Conceded
2
60%
Failed to Score (%)
60%
Goalscorers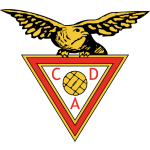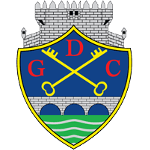 Mama Baldé
6
3
Gevorg Ghazaryan
Rodrigo Soares
2
1
Luis Martins
Cards & Corners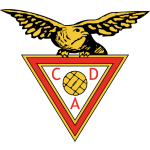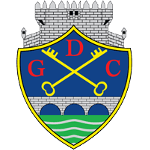 6
Average Corners Against
6
Goal Margins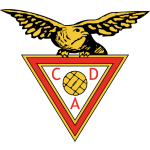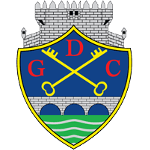 Goal Timings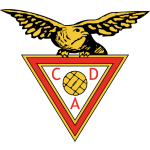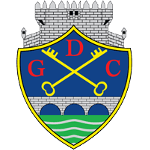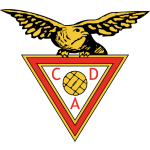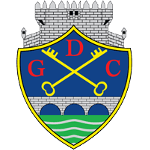 Home First Half
Home Second Half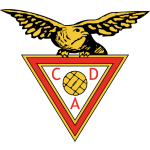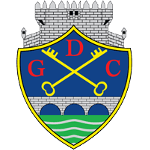 Away First Half
Away Second Half
Sign Up To The Newsletter & You Might Win A Football Shirt Of Your Choice
Sign Up To The Newsletter & You Might Win A Football Shirt Of Your Choice
| Bookie | Home Win | Draw | Away Win | Offer |
| --- | --- | --- | --- | --- |
| | | | | |
| | | | | |
| | | | | |
| | | | | |
| | | | | |
| | | | | |
| | | | | |
| Bookie | Home & Yes | Away & Yes | Offer |
| --- | --- | --- | --- |
| | | | |
| | | | |
| | | | |
| | | | |
| | | | |
| | | | |
| | | | |
| Bookie | Under 0.5 | Over 0.5 | Under 1.5 | Over 1.5 | Under 2.5 | Over 2.5 | Under 3.5 | Over 3.5 | Under 4.5 | Over 4.5 | Under 5.5 | Over 5.5 | Under 6.5 | Over 6.5 | Under 7.5 | Over 7.5 | Under 8.5 | Over 8.5 | Under 9.5 | Over 9.5 | Offer |
| --- | --- | --- | --- | --- | --- | --- | --- | --- | --- | --- | --- | --- | --- | --- | --- | --- | --- | --- | --- | --- | --- |
| | | | | | | | | | | | | | N/A | N/A | N/A | N/A | N/A | N/A | N/A | N/A | |
| | | | | | | | | | | | N/A | N/A | N/A | N/A | N/A | N/A | N/A | N/A | N/A | N/A | |
| | | | | | | | | | | | | | | | | | | | | | |
| | | | | | | | | | | | | | | | | | | N/A | N/A | N/A | |
| | | | | | | | | | | | N/A | N/A | N/A | N/A | N/A | N/A | N/A | N/A | N/A | N/A | |
| | | | | | | | | | | | | | | | | | | N/A | N/A | N/A | |
| | | | | | | | | | | | | | | | | | | | | | |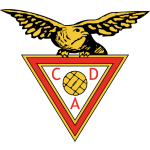 0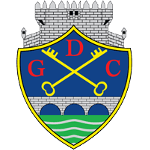 0
| | | | | | | | | | | | | | | | | | | | | | | | | | | | | | | | | | | | | | | | | | | | | | | | | | | | | | | | | | | | | | | | | | | | | | | | | | | |
| --- | --- | --- | --- | --- | --- | --- | --- | --- | --- | --- | --- | --- | --- | --- | --- | --- | --- | --- | --- | --- | --- | --- | --- | --- | --- | --- | --- | --- | --- | --- | --- | --- | --- | --- | --- | --- | --- | --- | --- | --- | --- | --- | --- | --- | --- | --- | --- | --- | --- | --- | --- | --- | --- | --- | --- | --- | --- | --- | --- | --- | --- | --- | --- | --- | --- | --- | --- | --- | --- | --- | --- | --- | --- | --- |
| Bookie | Odds | Odds | Odds | Odds | Odds | Odds | Odds | Odds | Odds | Odds | Odds | Odds | Odds | Odds | Odds | Odds | Odds | Odds | Odds | Odds | Odds | Odds | Odds | Odds | Odds | Odds | Odds | Odds | Odds | Odds | Odds | Odds | Odds | Odds | Odds | Odds | Odds | Odds | Odds | Odds | Odds | Odds | Odds | Odds | Odds | Odds | Odds | Odds | Odds | Odds | Odds | Odds | Odds | Odds | Odds | Odds | Odds | Odds | Odds | Odds | Odds | Odds | Odds | Odds | Odds | Odds | Odds | Odds | Odds | Odds | Odds | Odds | Odds | Offer |
| | | | | | | | | | | | | | | | | | | | | | | | | | | | | | | | | | N/A | N/A | N/A | N/A | N/A | N/A | N/A | N/A | N/A | N/A | N/A | N/A | N/A | N/A | N/A | N/A | N/A | N/A | N/A | N/A | N/A | N/A | N/A | N/A | N/A | N/A | N/A | N/A | N/A | N/A | N/A | N/A | N/A | N/A | N/A | N/A | N/A | N/A | N/A | N/A | N/A | |
| | | | | | | | | | | | | | | N/A | N/A | | | | | | | | | | | | | | | N/A | N/A | N/A | N/A | N/A | N/A | N/A | N/A | N/A | N/A | N/A | N/A | N/A | N/A | N/A | N/A | N/A | N/A | N/A | N/A | N/A | N/A | N/A | N/A | N/A | N/A | N/A | N/A | N/A | N/A | N/A | N/A | N/A | N/A | N/A | N/A | N/A | N/A | N/A | N/A | N/A | N/A | N/A | N/A | |
| | | | | | | | | | | | | | | | | | | | | | | | | | | | | | | | | | | | | | | | | | | | | | | | | | | | | | | | | | | | | | | | | | | | | | | | | | N/A | |
| | | | | | | | | | | | | | | N/A | N/A | | | | | | | | | | | | | | | N/A | N/A | N/A | N/A | N/A | N/A | N/A | N/A | N/A | N/A | N/A | N/A | N/A | N/A | N/A | N/A | N/A | N/A | N/A | N/A | N/A | N/A | N/A | N/A | N/A | N/A | N/A | N/A | N/A | N/A | N/A | N/A | N/A | N/A | N/A | N/A | N/A | N/A | N/A | N/A | N/A | N/A | N/A | N/A | |
| | | | | | | | | | | N/A | N/A | N/A | N/A | N/A | N/A | | | | | | | | | | | N/A | N/A | N/A | N/A | N/A | N/A | N/A | N/A | N/A | N/A | N/A | N/A | N/A | N/A | N/A | N/A | N/A | N/A | N/A | N/A | N/A | N/A | N/A | N/A | N/A | N/A | N/A | N/A | N/A | N/A | N/A | N/A | N/A | N/A | N/A | N/A | N/A | N/A | N/A | N/A | N/A | N/A | N/A | N/A | N/A | N/A | N/A | N/A | |
| | | | | | | | | | | | | | | N/A | N/A | | | | | N/A | N/A | N/A | N/A | N/A | N/A | N/A | N/A | N/A | N/A | N/A | N/A | N/A | N/A | N/A | N/A | N/A | N/A | N/A | N/A | N/A | N/A | N/A | N/A | N/A | N/A | N/A | N/A | N/A | N/A | N/A | N/A | N/A | N/A | N/A | N/A | N/A | N/A | N/A | N/A | N/A | N/A | N/A | N/A | N/A | N/A | N/A | N/A | N/A | N/A | N/A | N/A | N/A | N/A | |
| | | | | | | | | | | | | | | | | | | | | | | | | | | | | | | | | | | | | | | | | | | | | | | | | | | | | | | | | | | | | | | | | | | | | | | | | | N/A | |
Bookie
Home -1
Away +1
Home -2
Away +2
Home -3
Away +3
Home -4
Away +4
Away +5
Away -1
Home +1
Away -2
Home +2
Away -3
Home +3
Home +4
Home +5
Offer