Dinamo Moscow vs Arsenal Tula Predictions, Betting Tips and Match Previews
Other
|
Arena Khimki
|
26th May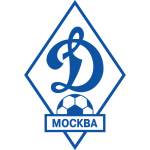 Dinamo Moscow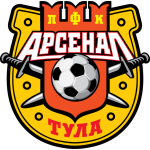 Arsenal Tula
Dinamo Moscow vs Arsenal Tula predictions for Sunday's Russian Premier League fixture at Arena Khimki. The visitors will be hoping to break into the top five, while the hosts are looking to move away from trouble. Continue reading below for all our free tips and predictions.
Dinamo Moscow to Win and Under 3.5 Match Goals @ 9/5
Reason For Dinamo Moscow vs Arsenal Tula Betting Tips
Dinamo Moscow haven't exactly been easy to beat of late, though a lack of wins has meant that they've started to slip towards the drop-zone. In contrast, Arsenal are in a pleasing position, as they're just three points shy of the coveted top five. A win at Arena Khimki on Sunday could propel the visitors into a Europa League place.
They did draw with Yenisey last time out, which was somewhat disappointing, though Dinamo played well, as they offered plenty going forward, creating 2.59 expected goals for. Since they emerged from that fixture with an expected goal difference of +1.16, they deserved more than a mere share of the spoils.
As for their efforts at home, Sunday's hosts have done reasonably well this season. They've not won enough games, winning just five of their 14 matches at Arena Khimki, but they've been very tough to beat, while in terms of goals, they've given little away. Dinamo have conceded just seven goals at home this season, a total that can be bettered by no team in the Russian Premier League.
Defensively, as they've surrendered an average of just 0.5 goals and an average of only 0.85 expected goals, they've been solid, though they've not really done enough going the other way. They've certainly created more than they've conceded most of the time, but not to the extent where they've made winning easy to achieve. Dinamo average just a goal per game at home this season. Their average of 1.32 expected goals for suggest that they ought to have scored a few more, but it's hardly menacing.
Fortunately for the hosts, Arsenal have offered little going forward on the road, so they may not need to do too much to get the desired result.
Sunday's visitors come into this match having won their last away match, as they beat Anzhi by a goal to nil, while they've started to make a habit of avoiding defeat when playing away from home. Igor Cherevchenko's men have lost none of their last six games on the road, though they're still not offering a great deal going forward. Arsenal Tula have scored an average of just 0.71 goals away from home this season, while they only average 1.06 expected goals for.
Arsenal's recent away form is pleasing, though their lack of forward strength on the road cannot be ignored. If we consider this in conjunction with the fact that Dinamo currently rank as the best defensive side in the division at home, the bet that stands out is 'Dinamo to Win & Under 3.5 Goals'.
The hosts, who average 1.32 expected goals for at home, haven't been amazing going forward, but they've still offered a bit more than Arsenal Tula, who average only 1.06 expected goals for on the road. Add in the fact that Dinamo, who've shipped just 0.85 expected goals for at home, have given away much less than the visitors, who concede 1.48 on average away from home, and a bet on a low-key home win begins to look like a viable option.
Head to Head
Neither side has made light work of winning this fixture, as they've both won just one of the last five renewals. Earlier in the season, the pair drew 0-0.
Dinamo Moscow Team News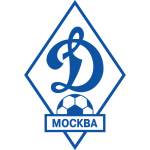 Anton Sosnin is expected to miss out for the hosts, though they have no other injuries at present.
Arsenal Tula Team News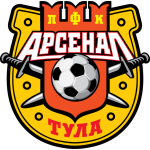 Mihail Aleksandrov could be out for the visitors, as could Luka Djordjevic, who has missed the last two matches.
More Other Fixtures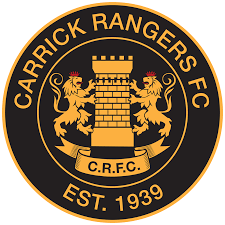 Carrick Rangers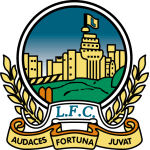 Linfield
Dinamo Moscow vs Arsenal Tula Stats
No team in the Russian Premier League has conceded less goals at home than Dinamo, who've surrendered just seven goals in 14 games.
Dinamo concede an average of 0.85 expected goals at home, while Arsenal Tula concede 1.48 on their travels.
Dinamo have an average goal difference of +0.50 at home, while Arsenal Tula have an average goal difference of -0.58 on their travels.
Sign Up To The Newsletter & You Might Win A Football Shirt Of Your Choice
Sign Up To The Newsletter & You Might Win A Football Shirt Of Your Choice
| Bookie | Home Win | Draw | Away Win | Offer |
| --- | --- | --- | --- | --- |
| | | | | |
| | | | | |
| | | | | |
| | | | | |
| | | | | |
| Bookie | Home & Yes | Away & Yes | Offer |
| --- | --- | --- | --- |
| | | | |
| | | | |
| | | | |
| | N/A | N/A | |
| | | | |
| Bookie | Under 0.5 | Over 0.5 | Under 1.5 | Over 1.5 | Under 2.5 | Over 2.5 | Under 3.5 | Over 3.5 | Under 4.5 | Over 4.5 | Under 5.5 | Over 5.5 | Under 6.5 | Over 6.5 | Under 7.5 | Over 7.5 | Under 8.5 | Over 8.5 | Under 9.5 | Over 9.5 | Offer |
| --- | --- | --- | --- | --- | --- | --- | --- | --- | --- | --- | --- | --- | --- | --- | --- | --- | --- | --- | --- | --- | --- |
| | | | | | N/A | N/A | | | | | | | N/A | N/A | N/A | N/A | N/A | N/A | N/A | N/A | |
| | N/A | N/A | | | | | | | N/A | N/A | N/A | N/A | N/A | N/A | N/A | N/A | N/A | N/A | N/A | N/A | |
| | | | | | | | | | | | | | | | | | | | | | |
| | N/A | N/A | N/A | N/A | N/A | N/A | N/A | N/A | N/A | N/A | N/A | N/A | N/A | N/A | N/A | N/A | N/A | N/A | N/A | N/A | |
| | | | | | | | | | | | | | | | | | | | | | |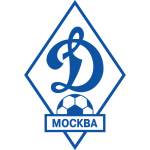 0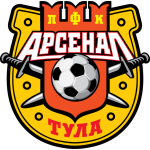 0
| | | | | | | | | | | | | | | | | | | | | | | | | | | | | | | | | | | | | | | | | | | | | | | | | | | | | | | | | | | | | | | | | | | | | | | | | | | |
| --- | --- | --- | --- | --- | --- | --- | --- | --- | --- | --- | --- | --- | --- | --- | --- | --- | --- | --- | --- | --- | --- | --- | --- | --- | --- | --- | --- | --- | --- | --- | --- | --- | --- | --- | --- | --- | --- | --- | --- | --- | --- | --- | --- | --- | --- | --- | --- | --- | --- | --- | --- | --- | --- | --- | --- | --- | --- | --- | --- | --- | --- | --- | --- | --- | --- | --- | --- | --- | --- | --- | --- | --- | --- | --- |
| Bookie | Odds | Odds | Odds | Odds | Odds | Odds | Odds | Odds | Odds | Odds | Odds | Odds | Odds | Odds | Odds | Odds | Odds | Odds | Odds | Odds | Odds | Odds | Odds | Odds | Odds | Odds | Odds | Odds | Odds | Odds | Odds | Odds | Odds | Odds | Odds | Odds | Odds | Odds | Odds | Odds | Odds | Odds | Odds | Odds | Odds | Odds | Odds | Odds | Odds | Odds | Odds | Odds | Odds | Odds | Odds | Odds | Odds | Odds | Odds | Odds | Odds | Odds | Odds | Odds | Odds | Odds | Odds | Odds | Odds | Odds | Odds | Odds | Odds | Offer |
| | | | | | | | | | | | | | | | | | | | | | | | | | | | | | | | | | N/A | N/A | N/A | N/A | N/A | N/A | N/A | N/A | N/A | N/A | N/A | N/A | N/A | N/A | N/A | N/A | N/A | N/A | N/A | N/A | N/A | N/A | N/A | N/A | N/A | N/A | N/A | N/A | N/A | N/A | N/A | N/A | N/A | N/A | N/A | N/A | N/A | N/A | N/A | N/A | N/A | |
| | | | | | | | | | | | | | | N/A | N/A | | | | | | | | | | | | | | | N/A | N/A | N/A | N/A | N/A | N/A | N/A | N/A | N/A | N/A | N/A | N/A | N/A | N/A | N/A | N/A | N/A | N/A | N/A | N/A | N/A | N/A | N/A | N/A | N/A | N/A | N/A | N/A | N/A | N/A | N/A | N/A | N/A | N/A | N/A | N/A | N/A | N/A | N/A | N/A | N/A | N/A | N/A | N/A | |
| | | | | | | | | | | | | | | | | | | | | | | | | | | | | | | | | | | | | | | | | | | | | | | | | | | | | | | | | | | | | | | | | | | | | | | | | | N/A | |
| | N/A | N/A | N/A | N/A | N/A | N/A | N/A | N/A | N/A | N/A | N/A | N/A | N/A | N/A | N/A | N/A | N/A | N/A | N/A | N/A | N/A | N/A | N/A | N/A | N/A | N/A | N/A | N/A | N/A | N/A | N/A | N/A | N/A | N/A | N/A | N/A | N/A | N/A | N/A | N/A | N/A | N/A | N/A | N/A | N/A | N/A | N/A | N/A | N/A | N/A | N/A | N/A | N/A | N/A | N/A | N/A | N/A | N/A | N/A | N/A | N/A | N/A | N/A | N/A | N/A | N/A | N/A | N/A | N/A | N/A | N/A | N/A | N/A | |
| | | | | | | | | | | | | | | | | | | | | | | | | | | | | | | | | | | | | | | | | | | | | | | | | | | | | | | | | | | | | | | | | | | | | | | | | | N/A | |
| Bookie | Home -1 | Away +1 | Home -2 | Away +2 | Home -3 | Away +3 | Away -1 | Home +1 | Away -2 | Home +2 | Offer |
| --- | --- | --- | --- | --- | --- | --- | --- | --- | --- | --- | --- |
| | | | | | | | | | | | |
| | | | N/A | N/A | N/A | N/A | N/A | N/A | N/A | N/A | |
| | | | | | N/A | N/A | | | | | |
| | N/A | N/A | N/A | N/A | N/A | N/A | N/A | N/A | N/A | N/A | |
| | | | | | N/A | N/A | | | | | |
Our match preview predictions are fully researched and provided in good faith but no profits are guaranteed. Please gamble responsibly, you should only ever gamble with money you can afford to lose. Visit our responsible gambling guidelines for more information. 18+