Select a Different Fixture
FC Dordrecht vs Roda JC Predictions, Betting Tips and Match Previews
Holland Eerste Divisie
|
Riwal Hoogwerkers Stadion
|
15th March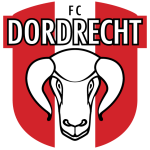 FC Dordrecht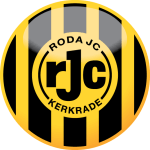 Roda JC
Dordrecht vs Roda JC predictions for Friday evening's Eerste Divisie clash at Riwal Hoogwerkers Stadion. Dordrecht will be seeking their first ever win over Roda JC when the sides clash on match day 29. Read on for all our free match predictions and betting tips.
Reason For FC Dordrecht vs Roda JC Betting Tips
18TH placed Dordrecht entertain 6th placed Roda JC at Riwal Hoogwerkers Stadion this Friday night, and the fact the hosts are rated favourites for this encounter indicates just how poorly Roda have performed on the road of late. Robert Molenaar's men are without a win in five on their travels following a 1-0 loss to in-form NEC last week, but they could be good value to bounce back here as Claudio Braga's side are looking for their first victory in seven in front of their own fans.
After kicking off 2019 in strong fashion with a home victory against 2nd placed Go Ahead Eagles (3-1) and an away draw with Sparta Rotterdam (2-2), Roda JC have undoubtedly been below par of late. Robert Molenaar's charges have won just one of their last six games in Eerste Divisie, and head to Riwal Hoogwerkers Stadion this Friday in search of their first away success in five.
But their downturn isn't quite drastic enough to suggest that they should be the outsiders in this fixture, when we delve into recent results and opposition a little further.
Roda failed to land a blow at NEC last week in a 1-0 defeat, but the Nijmegen outfit have really hit their stride lately and are in the midst of an eight match unbeaten spell. In the three weeks prior, Roda edged out Cambuur 1-0 in Kerkrade before earning respectable draws against 5th placed Jong PSV in Eindhoven (2-2) and runaway leaders Twente at home (1-1).
Whilst Roda's shocking start to February is pretty inexcusable (1-2 home defeat to Almere City, 5-1 away loss to Jong Ajax) we're keen to focus on their most recent outings and there's enough to suggest that the visitors can bag three points here.
Dordrecht fall well short of the opposition that Roda have faced over the past few weeks  terms of quality and they go into Friday's match having failed to win any of their last six at home. Schappenkoppen have won just one of their last 11 at Riwal Hoogwerkers Stadion and they have lost eight out of 14 in their own back yard this term.
Braga's side had been putting in all of their good work away from home as they racked up three straight victories on their travels against Jong AZ (0-1), Helmond Sport (1-2) and Cambuur (1-3), but even that purple patch came to an end on match day 28 as they were beaten 1-0 by Telstar in a low key affair at IJmuiden Stadion.
Factor in that Dordrecht have never beaten Roda JC in six previous meetings (D2, L4) and it becomes increasingly hard to understand how the hosts have been installed as favourites for this clash at around the 11/8 mark.
This won't be a walk in the park for Roda JC as it's clear that they are not at their peak at present, but we're more than happy to get behind the visitors in this one at around the 2/1 mark. They are 12 places and 21 points better off than Dordrecht in the table, and this could just be the fixture which allows Molenaar's side to really find their feet again as they look to establish their spot in the Play-offs.
So it's an away win for us this Friday and we're also tipping up a 1-2 correct score for the Kerkrade outfit.
Head to Head
Dordrecht are seeking their first ever win over Roda JC this Friday, following four wins for the Kerkrade outift and two draws in six previous meetings.
FC Dordrecht Team News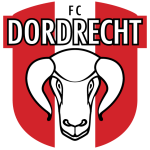 There are no injury concerns or suspensions for Dordrecht heading into this week's fixture against Roda.
Roda JC Team News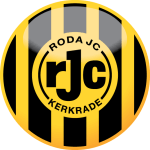 Roda JC also have a full compliment for this Friday's game. Boss Robert Molenaar could shuffle his pack after last week's 1-0 defeat to NEC, with striker Tim Vayrnen likely to return to the fold at the expense of Ba-Muaka Simakala.
Next Fixtures To Kick Off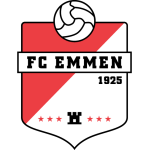 Emmen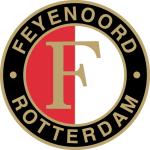 Feyenoord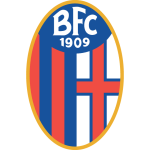 Bologna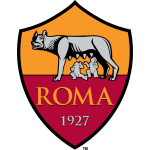 Roma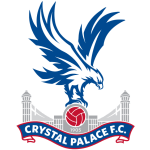 Crystal Palace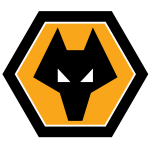 Wolverhampton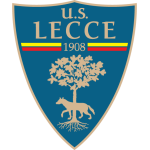 Lecce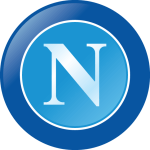 Napoli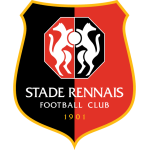 Rennes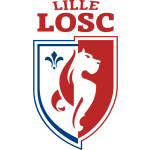 Lille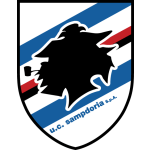 Sampdoria
Torino
FC Dordrecht vs Roda JC Stats
Powered by

Dordrecht are without a win in their last six Eerste Divisie games at home.
The hosts have never beaten Roda JC, with six previous meetings yielding four wins for Roda and two draws.
Roda are 12 places and 21 points better off than Dordrecht in the Eerste Divisie standings.
Sign Up To The Newsletter & You Might Win A Football Shirt Of Your Choice
Sign Up To The Newsletter & You Might Win A Football Shirt Of Your Choice
| Bookie | Home Win | Draw | Away Win | Offer |
| --- | --- | --- | --- | --- |
| | | | | |
| | | | | |
| | | | | |
| | | | | |
| | | | | |
| | | | | |
| | | | | |
| Bookie | Home & Yes | Away & Yes | Offer |
| --- | --- | --- | --- |
| | | | |
| | | | |
| | | | |
| | | | |
| | | | |
| | | | |
| | | | |
| Bookie | Under 0.5 | Over 0.5 | Under 1.5 | Over 1.5 | Under 2.5 | Over 2.5 | Under 3.5 | Over 3.5 | Under 4.5 | Over 4.5 | Under 5.5 | Over 5.5 | Under 6.5 | Over 6.5 | Under 7.5 | Over 7.5 | Under 8.5 | Over 8.5 | Under 9.5 | Over 9.5 | Offer |
| --- | --- | --- | --- | --- | --- | --- | --- | --- | --- | --- | --- | --- | --- | --- | --- | --- | --- | --- | --- | --- | --- |
| | | | | | | | | | | | | | | | N/A | N/A | N/A | N/A | N/A | N/A | |
| | N/A | N/A | | | | | | | | | | | N/A | N/A | N/A | N/A | N/A | N/A | N/A | N/A | |
| | | | | | | | | | | | | | | | | | | | | | |
| | | | | | | | | | | | | | | | | | | | N/A | N/A | |
| | N/A | N/A | | | | | | | | | | | N/A | N/A | N/A | N/A | N/A | N/A | N/A | N/A | |
| | | | | | | | | | | | | | | | | | | | N/A | N/A | |
| | | | | | | | | | | | | | | | | | | | | | |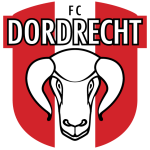 0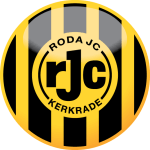 0
| | | | | | | | | | | | | | | | | | | | | | | | | | | | | | | | | | | | | | | | | | | | | | | | | | | | | | | | | | | | | | | | | | | | | | | | | | | |
| --- | --- | --- | --- | --- | --- | --- | --- | --- | --- | --- | --- | --- | --- | --- | --- | --- | --- | --- | --- | --- | --- | --- | --- | --- | --- | --- | --- | --- | --- | --- | --- | --- | --- | --- | --- | --- | --- | --- | --- | --- | --- | --- | --- | --- | --- | --- | --- | --- | --- | --- | --- | --- | --- | --- | --- | --- | --- | --- | --- | --- | --- | --- | --- | --- | --- | --- | --- | --- | --- | --- | --- | --- | --- | --- |
| Bookie | Odds | Odds | Odds | Odds | Odds | Odds | Odds | Odds | Odds | Odds | Odds | Odds | Odds | Odds | Odds | Odds | Odds | Odds | Odds | Odds | Odds | Odds | Odds | Odds | Odds | Odds | Odds | Odds | Odds | Odds | Odds | Odds | Odds | Odds | Odds | Odds | Odds | Odds | Odds | Odds | Odds | Odds | Odds | Odds | Odds | Odds | Odds | Odds | Odds | Odds | Odds | Odds | Odds | Odds | Odds | Odds | Odds | Odds | Odds | Odds | Odds | Odds | Odds | Odds | Odds | Odds | Odds | Odds | Odds | Odds | Odds | Odds | Odds | Offer |
| | | | | | | | | | | | | | | | | | | | | | | | | | | | | | | | | | | | | | | | N/A | N/A | N/A | N/A | N/A | N/A | N/A | N/A | N/A | N/A | N/A | N/A | N/A | N/A | N/A | N/A | N/A | N/A | | N/A | N/A | N/A | N/A | N/A | N/A | N/A | N/A | N/A | N/A | N/A | N/A | N/A | N/A | N/A | N/A | |
| | | | | | | | | | | | | | | | N/A | | | | | | | | | | | | | | | | | | | | | | N/A | N/A | N/A | N/A | N/A | N/A | N/A | N/A | N/A | N/A | N/A | N/A | N/A | N/A | N/A | N/A | N/A | N/A | N/A | N/A | N/A | N/A | N/A | N/A | N/A | N/A | N/A | N/A | N/A | N/A | N/A | N/A | N/A | N/A | N/A | N/A | N/A | |
| | | | | | | | | | | | | | | | | | | | | | | | | | | | | | | | | | | | | | | | | | | | | | | | | | | | | | | | | | | | | | | | | | | | | | | | | | N/A | |
| | | | | | | | | | | | | | | | N/A | | | | | | | | | | | | | | | | | | | | | | N/A | N/A | N/A | N/A | N/A | N/A | N/A | N/A | N/A | N/A | N/A | N/A | N/A | N/A | N/A | N/A | N/A | N/A | N/A | N/A | N/A | N/A | N/A | N/A | N/A | N/A | N/A | N/A | N/A | N/A | N/A | N/A | N/A | N/A | N/A | N/A | N/A | |
| | | | | | | | | | | | N/A | | N/A | N/A | N/A | N/A | N/A | | | | | N/A | | | | | | | | | | | N/A | N/A | N/A | N/A | N/A | N/A | N/A | N/A | N/A | N/A | N/A | N/A | N/A | N/A | N/A | N/A | N/A | N/A | N/A | N/A | N/A | N/A | N/A | N/A | N/A | N/A | N/A | N/A | N/A | N/A | N/A | N/A | N/A | N/A | N/A | N/A | N/A | N/A | N/A | N/A | N/A | |
| | | | | | | | | | | | | | | | N/A | | | | | | | | | | | | | | | | | | | | | | N/A | N/A | N/A | N/A | N/A | N/A | N/A | N/A | N/A | N/A | N/A | N/A | N/A | N/A | N/A | N/A | N/A | N/A | N/A | N/A | N/A | N/A | N/A | N/A | N/A | N/A | N/A | N/A | N/A | N/A | N/A | N/A | N/A | N/A | N/A | N/A | N/A | |
| | | | | | | | | | | | | | | | | | | | | | | | | | | | | | | | | | | | | | | | | | | | | | | | | | | | | | | | | | | | | | | | | | | | | | | | | | N/A | |
| Bookie | Home -1 | Away +1 | Home -2 | Away +2 | Home -3 | Away +3 | Away -1 | Home +1 | Away -2 | Home +2 | Away -3 | Home +3 | Home -4 | Away +4 | Home -5 | Away +5 | Away -4 | Home +4 | Home +5 | Offer |
| --- | --- | --- | --- | --- | --- | --- | --- | --- | --- | --- | --- | --- | --- | --- | --- | --- | --- | --- | --- | --- |
| | | | | | | | | | | | N/A | N/A | N/A | N/A | N/A | N/A | N/A | N/A | N/A | |
| | | | | | | | | | | | N/A | N/A | N/A | N/A | N/A | N/A | N/A | N/A | N/A | |
| | | | N/A | N/A | N/A | N/A | N/A | N/A | N/A | N/A | N/A | N/A | N/A | N/A | N/A | N/A | N/A | N/A | N/A | |
| | | | | | | | | | | | | | | | | | | | | |
| | | | N/A | N/A | N/A | N/A | N/A | N/A | N/A | N/A | N/A | N/A | N/A | N/A | N/A | N/A | N/A | N/A | N/A | |
| | | | | | | | | | | | | | | | | | | | | |
| | | | N/A | N/A | N/A | N/A | N/A | N/A | N/A | N/A | N/A | N/A | N/A | N/A | N/A | N/A | N/A | N/A | N/A | |