Select a Different Fixture
FC Oss vs Ajax Reserves Predictions, Betting Tips and Match Previews
Holland Eerste Divisie
|
Frans Heesen Stadion
|
15th March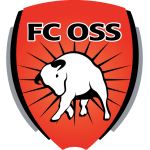 FC Oss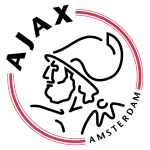 Ajax Reserves
Oss vs Jong Ajax predictions for Friday night's Eerste Divisie clash at Frans Heesen Stadion. After a difficult assignment against leaders Twente last week, can Oss return to winning ways on match day 29 when they host Jong Ajax? Read on for all our free match predictions and betting tips.
Reason For FC Oss vs Ajax Reserves Betting Tips
These two sides are currently level on points in the Eerste Divisie standings, and there shouldn't be much between them when they square off at Frans Heesen Stadion on Friday evening. Oss were outclassed by Twente as expected on match day 28, but they should fare much better here against a Jong Ajax team who have lost half of their away fixtures this term.
Oss' 0-2 defeat at home to Twente last week was no disgrace considering that the Enschede outfit are ten points clear at the top of Eerste Divisie, but the result has left Klaas Wels' side clinging onto the final Play-off place with ten matches in the regular season to go.
Oss are 9th and just one point ahead of 10th placed Almere City, with a clutch of teams including NEC and RKC just a couple of points further back.
Whilst 11th place could be good enough to secure a Play-off place should both Jong PSV and Jong Ajax finish in the top nine, Oss will want to make sure that they solidify their position to avoid any uncertainty going into the final couple of rounds.
The hosts will see this Friday's game as an opportunity to pick up some vital points, but they have been poor at Frans Heesen Stadion in recent times with just one victory gained in their last seven.
That came via a rather underwhelming 1-0 success over 16th placed Telstar in mid-February, so Oss undoubtedly need to step up here, even though Jong Ajax are a notch below the level of opposition which they faced last time out.
Jong are unbeaten in six Eerste Divisie games, however they failed to uphold their strong home form last week with a disappointing 1-1 draw against lowly Jong AZ in Amsterdam.
A title defence from Michael Reiziger's side has never threatened to materialise this term due to their lacklustre away record, and although they are unbeaten in three on their travels following a cosy 0-2 success at Telstar a fortnight ago, they have lost seven of their 14 away fixtures in total.
The main reason for Jong's favouritism here at a shade of odds-on is their dominant head to head record against Oss, and they made it six straight wins over TOP with a 1-0 victory at Sportpark De Toekomst in December.
But that's no enough to tempt us in here at the prices, and we think that Oss have what it takes to claim a point from this one.
With another tight game between the pair envisaged, we're tentatively opting for a draw as opposed to backing the hosts in the double chance market, and we think 1-1 is the most likely correct score at the final whistle.
Head to Head
Jong Ajax dominate the head to head between the pair, having won eight of the 11 previous encounters between the teams (two draws, one win for Oss).
FC Oss Team News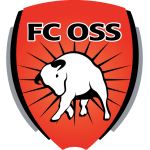 Klaas Wels is likely to retain the same eleven despite losing 0-2 to leaders Twente last week. Top scorer Huseyin Dogan will be the danger man once again for the hosts.
Ajax Reserves Team News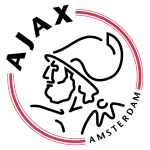 Captain Dani De Wit is a big doubt here after being forced off following a nasty collision in last week's home draw with Jong AZ. Reiziger's side are pretty short in the midfield area as Teun Bijleveld is also out with an ankle injury.
Next Fixtures To Kick Off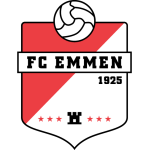 Emmen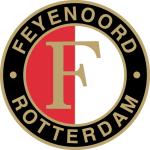 Feyenoord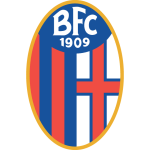 Bologna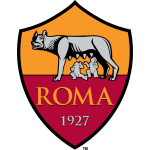 Roma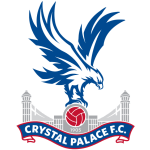 Crystal Palace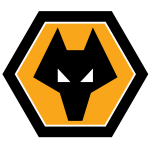 Wolverhampton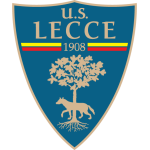 Lecce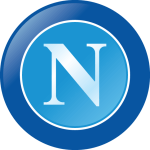 Napoli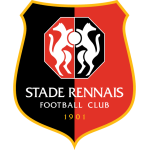 Rennes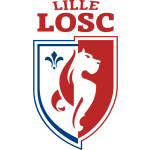 Lille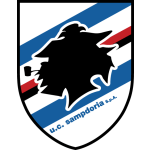 Sampdoria
Torino
FC Oss vs Ajax Reserves Stats
Powered by

These sides are currently level on 42 points in the Eerste Divisie standings.
Jong Ajax are unbeaten in their last six league games.
Jong have won just four of their 14 away matches this term (D3, L7).
Oss have won just one of their last seven matches at home.
Sign Up To The Newsletter & You Might Win A Football Shirt Of Your Choice
Sign Up To The Newsletter & You Might Win A Football Shirt Of Your Choice
| Bookie | Home Win | Draw | Away Win | Offer |
| --- | --- | --- | --- | --- |
| | | | | |
| | | | | |
| | | | | |
| | | | | |
| | | | | |
| | | | | |
| | | | | |
| Bookie | Home & Yes | Away & Yes | Offer |
| --- | --- | --- | --- |
| | | | |
| | | | |
| | | | |
| | | | |
| | | | |
| | | | |
| | | | |
| Bookie | Under 0.5 | Over 0.5 | Under 1.5 | Over 1.5 | Under 2.5 | Over 2.5 | Under 3.5 | Over 3.5 | Under 4.5 | Over 4.5 | Under 5.5 | Over 5.5 | Under 6.5 | Over 6.5 | Under 7.5 | Over 7.5 | Under 8.5 | Over 8.5 | Under 9.5 | Over 9.5 | Offer |
| --- | --- | --- | --- | --- | --- | --- | --- | --- | --- | --- | --- | --- | --- | --- | --- | --- | --- | --- | --- | --- | --- |
| | | | | | | | | | | | | | | | | | N/A | N/A | N/A | N/A | |
| | N/A | N/A | | | | | | | | | | | N/A | N/A | N/A | N/A | N/A | N/A | N/A | N/A | |
| | | | | | | | | | | | | | | | | | | | | | |
| | | | | | | | | | | | | | | | | | | | N/A | N/A | |
| | N/A | N/A | | | | | | | | | | | N/A | N/A | N/A | N/A | N/A | N/A | N/A | N/A | |
| | | | | | | | | | | | | | | | | | | | N/A | N/A | |
| | | | | | | | | | | | | | | | | | | | | | |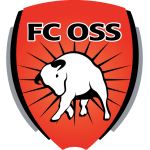 0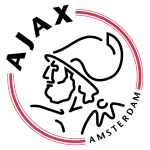 0
| | | | | | | | | | | | | | | | | | | | | | | | | | | | | | | | | | | | | | | | | | | | | | | | | | | | | | | | | | | | | | | | | | | | | | | | | | | |
| --- | --- | --- | --- | --- | --- | --- | --- | --- | --- | --- | --- | --- | --- | --- | --- | --- | --- | --- | --- | --- | --- | --- | --- | --- | --- | --- | --- | --- | --- | --- | --- | --- | --- | --- | --- | --- | --- | --- | --- | --- | --- | --- | --- | --- | --- | --- | --- | --- | --- | --- | --- | --- | --- | --- | --- | --- | --- | --- | --- | --- | --- | --- | --- | --- | --- | --- | --- | --- | --- | --- | --- | --- | --- | --- |
| Bookie | Odds | Odds | Odds | Odds | Odds | Odds | Odds | Odds | Odds | Odds | Odds | Odds | Odds | Odds | Odds | Odds | Odds | Odds | Odds | Odds | Odds | Odds | Odds | Odds | Odds | Odds | Odds | Odds | Odds | Odds | Odds | Odds | Odds | Odds | Odds | Odds | Odds | Odds | Odds | Odds | Odds | Odds | Odds | Odds | Odds | Odds | Odds | Odds | Odds | Odds | Odds | Odds | Odds | Odds | Odds | Odds | Odds | Odds | Odds | Odds | Odds | Odds | Odds | Odds | Odds | Odds | Odds | Odds | Odds | Odds | Odds | Odds | Odds | Offer |
| | | | | | | | | | | | | | | | | | | | | | | | | | | | | | | | | | | | | | | | | N/A | N/A | N/A | N/A | N/A | N/A | N/A | N/A | N/A | N/A | N/A | N/A | N/A | N/A | N/A | N/A | N/A | N/A | N/A | N/A | N/A | N/A | | N/A | N/A | N/A | N/A | N/A | N/A | N/A | N/A | N/A | N/A | N/A | |
| | | | | | | | | | | | N/A | | | | | | | | | | | | | | | | | | | | | | | | | | | | | N/A | N/A | N/A | N/A | N/A | N/A | N/A | N/A | N/A | N/A | N/A | N/A | N/A | N/A | N/A | N/A | N/A | N/A | N/A | N/A | N/A | N/A | N/A | N/A | N/A | N/A | N/A | N/A | N/A | N/A | N/A | N/A | N/A | N/A | |
| | | | | | | | | | | | | | | | | | | | | | | | | | | | | | | | | | | | | | | | | | | | | | | | | | | | | | | | | | | | | | | | | | | | | | | | | | N/A | |
| | | | | | | | | | | | N/A | | | | | | | | | | | | | | | | | | | | | | | | | | | | N/A | N/A | N/A | N/A | N/A | N/A | N/A | N/A | N/A | N/A | N/A | N/A | N/A | N/A | N/A | N/A | N/A | N/A | N/A | N/A | N/A | N/A | N/A | N/A | N/A | N/A | N/A | N/A | N/A | N/A | N/A | N/A | N/A | N/A | N/A | |
| | | | | | | | N/A | | | | N/A | N/A | N/A | N/A | | | | | N/A | | | | | | | | | | | | | | N/A | N/A | N/A | N/A | N/A | N/A | N/A | N/A | N/A | N/A | N/A | N/A | N/A | N/A | N/A | N/A | N/A | N/A | N/A | N/A | N/A | N/A | N/A | N/A | N/A | N/A | N/A | N/A | N/A | N/A | N/A | N/A | N/A | N/A | N/A | N/A | N/A | N/A | N/A | N/A | N/A | |
| | | | | | | | | | | | N/A | | | | | | | | | | | | | | | | | | | | | | | | | | | | N/A | N/A | N/A | N/A | N/A | N/A | N/A | N/A | N/A | N/A | N/A | N/A | N/A | N/A | N/A | N/A | N/A | N/A | N/A | N/A | N/A | N/A | N/A | N/A | N/A | N/A | N/A | N/A | N/A | N/A | N/A | N/A | N/A | N/A | N/A | |
| | | | | | | | | | | | | | | | | | | | | | | | | | | | | | | | | | | | | | | | | | | | | | | | | | | | | | | | | | | | | | | | | | | | | | | | | | N/A | |
| Bookie | Home -1 | Away +1 | Home -2 | Away +2 | Away -1 | Home +1 | Away -2 | Home +2 | Away -3 | Home +3 | Away -4 | Home +4 | Home -3 | Away +3 | Home -4 | Away +4 | Away +5 | Away -5 | Home +5 | Offer |
| --- | --- | --- | --- | --- | --- | --- | --- | --- | --- | --- | --- | --- | --- | --- | --- | --- | --- | --- | --- | --- |
| | | | | | | | | | | | N/A | N/A | N/A | N/A | N/A | N/A | N/A | N/A | N/A | |
| | | | | | | | | | | | N/A | N/A | N/A | N/A | N/A | N/A | N/A | N/A | N/A | |
| | N/A | N/A | N/A | N/A | | | N/A | N/A | N/A | N/A | N/A | N/A | N/A | N/A | N/A | N/A | N/A | N/A | N/A | |
| | | | | | | | | | | | | | | | | | | | | |
| | N/A | N/A | N/A | N/A | | | N/A | N/A | N/A | N/A | N/A | N/A | N/A | N/A | N/A | N/A | N/A | N/A | N/A | |
| | | | | | | | | | | | | | | | | | | | | |
| | N/A | N/A | N/A | N/A | | | N/A | N/A | N/A | N/A | N/A | N/A | N/A | N/A | N/A | N/A | N/A | N/A | N/A | |