Select a Different Fixture
FC Utrecht Reserves vs FC Eindhoven Predictions, Betting Tips and Match Previews
Holland Eerste Divisie
|
Sportpark De Westmaat
|
15th March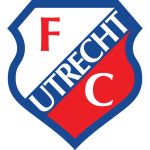 FC Utrecht Reserves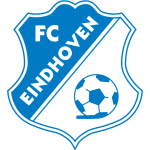 FC Eindhoven
Jong Utrecht vs FC Eindhoven predictions for Friday night's Eerste Divisie fixture at Sportpark De Westmaat. After a decent 0-0 draw against Sparta last week, can FC Eindhoven gain their first win in six when they take on Jong Utrecht on match day 29? Read on for all our free match predictions and betting tips.
FC Eindhoven & Both Teams To Score @ 9/4
Reason For FC Utrecht Reserves vs FC Eindhoven Betting Tips
FC Eindhoven's season appeared to have turned around when they racked up a fabulous five game winning streak between match days 19 and 23, but Blauw-witten have now fallen out of Play-off contention after failing to win any of their last five league outings. David Nascimento's men are six points off the pace in 15th with ten games to play, but they should be good enough to bank a victory here against bottom side Jong Utrecht who have lost ten matches on the spin.
FC Eindhoven dropped to 15th in the standings on match day 28 following Cambuur's 0-2 success at RKC, but Blauw-witten's 0-0 stalemate against 3rd placed Sparta at Jan Louwers Stadion was definitely a step back in the right direction in terms of results.
Consecutive away defeats  (1-0 vs Twente, 2-0 vs Almere City), and a 1-2 home defeat to cross city rivals Jong PSV  have significantly damaged Eindhoven's chances of reaching the Play-offs this term, but Nascimento's side will be hopeful of regaining the winning thread after holding one of the strongest teams in the division last time out.
This Friday's clash at Sportpark De Westmaat seemingly provides Eindhoven the perfect opportunity to do just that, with hosts Jong Utrecht currently amidst a hefty losing run.
Jong have established a reputation for being the whipping boys of the second tier, but their current ten game losing streak is the worst they have endured since joining Eerste Divisie a few seasons ago.
Robin Pronk's charges managed to hold Jong PSV during the first half at De Herdgang last week but ultimately slipped to a comprehensive 3-1 defeat, and it's difficult to foresee any kind of positive result at the moment for this Friday's hosts.
Whilst December's 0-0 draw between the sides at Jan Louwers Stadion is an obvious negative to call out for FC Eindhoven here, we think the visitors can build on last week's effort and repeat the 1-2 triumph which they secured in Utrecht last term.
With seven wins, one draw and six defeats on the road this season, Eindhoven have a better away record than you would expect for a team placed 15th in the standings and this will arguably be their easiest travelling assignment of the campaign.
So our main recommendation is to back the visitors for the win but with both teams to score as well. This boosts FC Eindhoven's match odds considerably, and it's a solid looking wager based on the fact that Jong have scored in six of their last seven Eerste Divisie matches.
It won't be a walkover for Eindhoven due to their current confidence level and Jong's ability to stay in games early on, but we envisage Nascimento's side running out 1-2 winners at full time.
Head to Head
FC Eindhoven have won three of the five previous encounters between the sides, including a 1-2 success here in Utrecht last term.
FC Utrecht Reserves Team News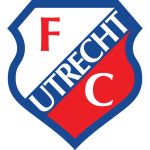 Robin Pronk is unlikely to have top scorer Nick Venema at his disposal following his recent involvement with the senior Utrecht side. The hosts will likely persist with their 5-4-1 formation as they seek to end a losing run of ten matches.
FC Eindhoven Team News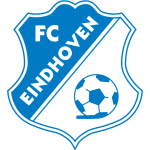 FC Eindhoven have a full squad for the trip to Utrecht this week, but no changes are expected after their gutsy 0-0 draw with Sparta on match day 28.
Next Fixtures To Kick Off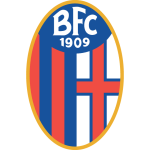 Bologna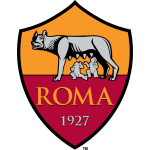 Roma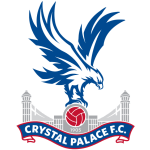 Crystal Palace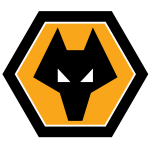 Wolverhampton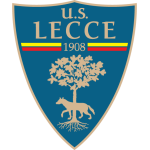 Lecce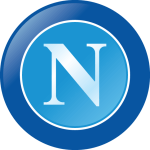 Napoli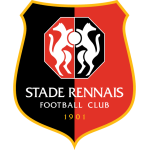 Rennes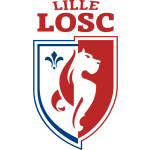 Lille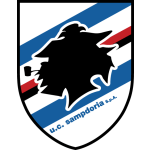 Sampdoria
Torino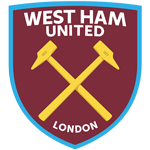 West Ham United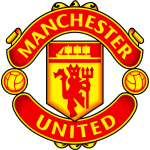 Manchester United
FC Utrecht Reserves vs FC Eindhoven Stats
Powered by

Jong Utrecht have lost their last ten Eerste Divsie games, including their last five outings at Sportpark De Westmaat.
However, Jong have at least managed to score in six of their last seven league matches.
Both teams have scored in four of the five previous meetings between these sides.
FC Eindhoven have a decent away record for a team placed 15th in the league. Blauw-witten have won half of their games on the road this term, collecting 22 points from 14 outings.
Sign Up To The Newsletter & You Might Win A Football Shirt Of Your Choice
Sign Up To The Newsletter & You Might Win A Football Shirt Of Your Choice
| Bookie | Home Win | Draw | Away Win | Offer |
| --- | --- | --- | --- | --- |
| | | | | |
| | | | | |
| | | | | |
| | | | | |
| | | | | |
| | | | | |
| | | | | |
| Bookie | Home & Yes | Away & Yes | Offer |
| --- | --- | --- | --- |
| | | | |
| | | | |
| | | | |
| | | | |
| | | | |
| | | | |
| | | | |
| Bookie | Under 0.5 | Over 0.5 | Under 1.5 | Over 1.5 | Under 2.5 | Over 2.5 | Under 3.5 | Over 3.5 | Under 4.5 | Over 4.5 | Under 5.5 | Over 5.5 | Under 6.5 | Over 6.5 | Under 7.5 | Over 7.5 | Under 8.5 | Over 8.5 | Under 9.5 | Over 9.5 | Offer |
| --- | --- | --- | --- | --- | --- | --- | --- | --- | --- | --- | --- | --- | --- | --- | --- | --- | --- | --- | --- | --- | --- |
| | | | | | | | | | | | | | | | N/A | N/A | N/A | N/A | N/A | N/A | |
| | N/A | N/A | | | | | | | | | | | N/A | N/A | N/A | N/A | N/A | N/A | N/A | N/A | |
| | | | | | | | | | | | | | | | | | | | | | |
| | | | | | | | | | | | | | | | | | | | N/A | N/A | |
| | N/A | N/A | | | | | | | | | | | N/A | N/A | N/A | N/A | N/A | N/A | N/A | N/A | |
| | | | | | | | | | | | | | | | | | | | N/A | N/A | |
| | | | | | | | | | | | | | | | | | | | | | |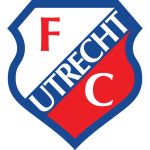 0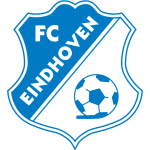 0
| | | | | | | | | | | | | | | | | | | | | | | | | | | | | | | | | | | | | | | | | | | | | | | | | | | | | | | | | | | | | | | | | | | | | | | | | | | |
| --- | --- | --- | --- | --- | --- | --- | --- | --- | --- | --- | --- | --- | --- | --- | --- | --- | --- | --- | --- | --- | --- | --- | --- | --- | --- | --- | --- | --- | --- | --- | --- | --- | --- | --- | --- | --- | --- | --- | --- | --- | --- | --- | --- | --- | --- | --- | --- | --- | --- | --- | --- | --- | --- | --- | --- | --- | --- | --- | --- | --- | --- | --- | --- | --- | --- | --- | --- | --- | --- | --- | --- | --- | --- | --- |
| Bookie | Odds | Odds | Odds | Odds | Odds | Odds | Odds | Odds | Odds | Odds | Odds | Odds | Odds | Odds | Odds | Odds | Odds | Odds | Odds | Odds | Odds | Odds | Odds | Odds | Odds | Odds | Odds | Odds | Odds | Odds | Odds | Odds | Odds | Odds | Odds | Odds | Odds | Odds | Odds | Odds | Odds | Odds | Odds | Odds | Odds | Odds | Odds | Odds | Odds | Odds | Odds | Odds | Odds | Odds | Odds | Odds | Odds | Odds | Odds | Odds | Odds | Odds | Odds | Odds | Odds | Odds | Odds | Odds | Odds | Odds | Odds | Odds | Odds | Offer |
| | | | | | | | | | | | | | | | | | | | | | | | | | | | | | | | | | | | | | | | | | N/A | N/A | N/A | N/A | N/A | N/A | N/A | N/A | N/A | N/A | N/A | N/A | N/A | N/A | N/A | N/A | N/A | N/A | N/A | N/A | N/A | N/A | N/A | N/A | N/A | N/A | N/A | N/A | N/A | N/A | N/A | N/A | N/A | |
| | | | | | | | | | | | N/A | | | | | | | | | | | | | | | | | | | | | | | N/A | | | | N/A | N/A | N/A | N/A | N/A | N/A | N/A | N/A | N/A | N/A | N/A | N/A | N/A | N/A | N/A | N/A | N/A | N/A | N/A | N/A | N/A | N/A | N/A | N/A | N/A | N/A | N/A | N/A | N/A | N/A | N/A | N/A | N/A | N/A | N/A | N/A | |
| | | | | | | | | | | | | | | | | | | | | | | | | | | | | | | | | | | | | | | | | | | | | | | | | | | | | | | | | | | | | | | | | | | | | | | | | | N/A | |
| | | | | | | | | | | | N/A | | | | | | | | | | | | | | | | | | | | | | | N/A | | | | N/A | N/A | N/A | N/A | N/A | N/A | N/A | N/A | N/A | N/A | N/A | N/A | N/A | N/A | N/A | N/A | N/A | N/A | N/A | N/A | N/A | N/A | N/A | N/A | N/A | N/A | N/A | N/A | N/A | N/A | N/A | N/A | N/A | N/A | N/A | N/A | |
| | | | | | | | N/A | | | | N/A | N/A | N/A | N/A | | | | | N/A | | | | | | | | | | | | | | N/A | N/A | N/A | N/A | N/A | N/A | N/A | N/A | N/A | N/A | N/A | N/A | N/A | N/A | N/A | N/A | N/A | N/A | N/A | N/A | N/A | N/A | N/A | N/A | N/A | N/A | N/A | N/A | N/A | N/A | N/A | N/A | N/A | N/A | N/A | N/A | N/A | N/A | N/A | N/A | N/A | |
| | | | | | | | | | | | N/A | | | | | | | | | | | | | | | | | | | | | | | N/A | | | | N/A | N/A | N/A | N/A | N/A | N/A | N/A | N/A | N/A | N/A | N/A | N/A | N/A | N/A | N/A | N/A | N/A | N/A | N/A | N/A | N/A | N/A | N/A | N/A | N/A | N/A | N/A | N/A | N/A | N/A | N/A | N/A | N/A | N/A | N/A | N/A | |
| | | | | | | | | | | | | | | | | | | | | | | | | | | | | | | | | | | | | | | | | | | | | | | | | | | | | | | | | | | | | | | | | | | | | | | | | | N/A | |
Bookie
Home -1
Away +1
Home -2
Away +2
Home -3
Away +3
Home -4
Away +4
Away +5
Away -1
Home +1
Away -2
Home +2
Away -3
Home +3
Away -4
Home +4
Away -5
Home +5
Offer
N/A
N/A
N/A
N/A
N/A
N/A
N/A
N/A
N/A
N/A
N/A
N/A
N/A
N/A
N/A
N/A
N/A
N/A
N/A
N/A
N/A
N/A
N/A
N/A
N/A
N/A
N/A
N/A
N/A
N/A
N/A
N/A
N/A
N/A
N/A
N/A
N/A
N/A
N/A
N/A
N/A
N/A
N/A
N/A
N/A
N/A
N/A
N/A
N/A
N/A
N/A
N/A