Feyenoord vs Willem II Predictions, Betting Tips and Match Previews
Holland Eredivisie
|
Stadion Feijenoord
|
16th March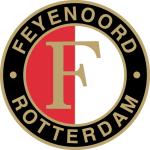 Feyenoord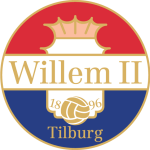 Willem II
Feyeenord vs Willem II predictions for Saturday's Eredivisie clash at Stadion Feijenoord . The away side come into this game in the better form of the two, can they cause a shock defeat for the hosts? Read on for our free tips and predictions.
Both Teams To Score @ 11/10
Reason For Feyenoord vs Willem II Betting Tips
Feyernoord head into this game in 3rd place in the table and a huge 12 points behind Ajax in 2nd place so Champions League football looks virtually impossible for next season now. Willem II on the other hand are in decent form, they sit mid table, have won 2 of their last 3 league games and beat AZ on penalties to reach the final of the KNVB Beker cup, where as their opponents Feyenoord got beat 3-0 by Ajax in the Semi Final.
Feyneoord have had a tricky few games since their shock 1-0 defeat at Groningen, as they drew 1-1 at leaders PSV, beat Emmen 4-0 at home and then drew 1-1 at Vitesse last week. This game represents one they would expect to put away with ease and score a few goals in the process.
Willem II on the other hand will look at this game with optimism, their 3-2 win against De Graafschap last time out has lifted them 6 points clear of trouble and with this game being a free hit anyway will fancy their chances of potentially coming away with a result.
Feyenoord have been pretty unstoppable at home this season, winning 11 of their 12 league games this season and losing the other, a shock 2-0 loss to Fortuna Sittard. They have scored 34 goals at home averaging 2.83 per game whilst conceding just 0.75 per game on average. Willem II are pretty consistent scorers away from home this season, they have scored in 16 of their last 17 away Eredivisie games, the only blip on that record being a 2-0 away loss at Ajax. Willem II have been excellent on the road this season winning 5, drawing 2 and losing 6 ranking them 5th in the away table. They score 1.69 goals per game on the road and concede 2.08.
Feyenoord are 1/5 favourites for this one which against most of the other sides it would be a fair price but Willem II have a bite to them on the road this season. Their away scoring form has been excellent and for that reason our main tip is both teams to score which is surprisingly generously priced. On the correct score front we do think the home side will have enough to win and we are backing them to win this one 3-1.
Feyenoord Team News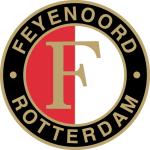 Feyenoord are only without Vermeer and Bijlow for this weekends game.
Willem II Team News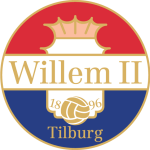 Willem II only have two injury concerns, with Avdijaj and Azzoaui both out
More Holland Eredivisie Fixtures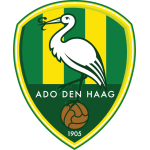 ADO Den Haag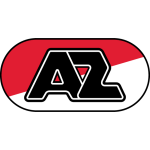 AZ Alkmaar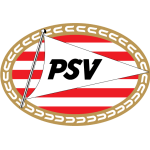 PSV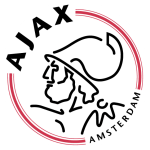 Ajax
Form Summary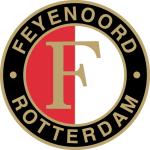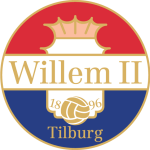 Overall
P
W
D
L
25
14
5
6
Home
12
11
0
1
Away
13
3
5
5
Overall
P
W
D
L
25
9
4
12
Home
12
4
2
6
Away
13
5
2
6
Recent Competition Form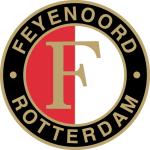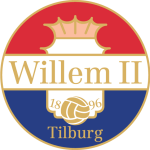 3-2 v De Graafschap (H)
W
4-2 v sc Heerenveen (A)
L
4-0 v De Graafschap (H)
W
0-2 v Fortuna Sittard (H)
L
1-5 v sc Heerenveen (H)
L
0-2 v Heracles Almelo (A)
W
2-1 v De Graafschap (A)
L
4-4 v Fortuna Sittard (A)
D
3-5 v sc Heerenveen (A)
W
5-0 v Heracles Almelo (H)
W
2-0 v De Graafschap (A)
L
| | | |
| --- | --- | --- |
| 53 | Goals Scored | 40 |
| 30 | Goals Conceded | 48 |
| 15/25 (60%) | Over 2.5 Goals | 16/25 (64%) |
| 14/25 (56%) | Both Teams Scored | 15/25 (60%) |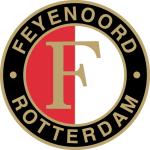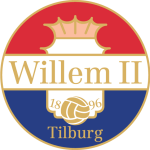 3-2 v De Graafschap (H)
W
4-0 v De Graafschap (H)
W
0-2 v Fortuna Sittard (H)
L
1-5 v sc Heerenveen (H)
L
5-0 v Heracles Almelo (H)
W
| | | |
| --- | --- | --- |
| 34 | Goals Scored | 18 |
| 9 | Goals Conceded | 21 |
| 9/12 (75%) | Over 2.5 Goals | 8/12 (67%) |
| 5/12 (42%) | Both Teams Scored | 7/12 (58%) |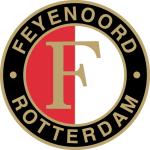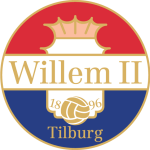 4-2 v sc Heerenveen (A)
L
0-2 v Heracles Almelo (A)
W
2-1 v De Graafschap (A)
L
4-4 v Fortuna Sittard (A)
D
3-5 v sc Heerenveen (A)
W
2-0 v De Graafschap (A)
L
| | | |
| --- | --- | --- |
| 19 | Goals Scored | 22 |
| 21 | Goals Conceded | 27 |
| 6/13 (46%) | Over 2.5 Goals | 8/13 (62%) |
| 9/13 (69%) | Both Teams Scored | 8/13 (62%) |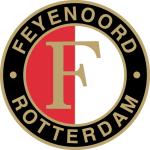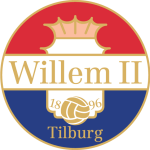 3-2 v De Graafschap (H)
W
4-2 v sc Heerenveen (A)
L
4-0 v De Graafschap (H)
W
0-2 v Fortuna Sittard (H)
L
| | | |
| --- | --- | --- |
| 20 | Goals Scored | 16 |
| 14 | Goals Conceded | 17 |
| 6/10 (60%) | Over 2.5 Goals | 7/10 (70%) |
| 6/10 (60%) | Both Teams Scored | 6/10 (60%) |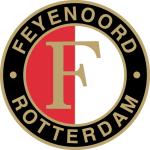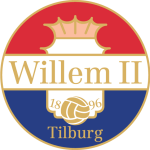 3-2 v De Graafschap (H)
W
4-0 v De Graafschap (H)
W
0-2 v Fortuna Sittard (H)
L
1-5 v sc Heerenveen (H)
L
| | | |
| --- | --- | --- |
| 27 | Goals Scored | 13 |
| 7 | Goals Conceded | 20 |
| 7/10 (70%) | Over 2.5 Goals | 7/10 (70%) |
| 4/10 (40%) | Both Teams Scored | 7/10 (70%) |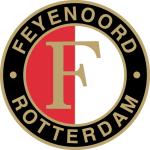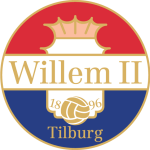 4-2 v sc Heerenveen (A)
L
0-2 v Heracles Almelo (A)
W
2-1 v De Graafschap (A)
L
| | | |
| --- | --- | --- |
| 13 | Goals Scored | 16 |
| 15 | Goals Conceded | 17 |
| 5/10 (50%) | Over 2.5 Goals | 6/10 (60%) |
| 7/10 (70%) | Both Teams Scored | 6/10 (60%) |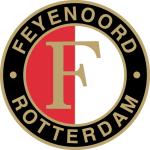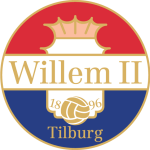 3-2 v De Graafschap (H)
W
4-2 v sc Heerenveen (A)
L
4-0 v De Graafschap (H)
W
| | | |
| --- | --- | --- |
| 10 | Goals Scored | 10 |
| 3 | Goals Conceded | 12 |
| 2/5 (40%) | Over 2.5 Goals | 5/5 (100%) |
| 2/5 (40%) | Both Teams Scored | 5/5 (100%) |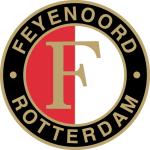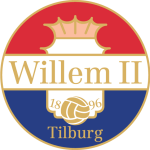 3-2 v De Graafschap (H)
W
4-0 v De Graafschap (H)
W
0-2 v Fortuna Sittard (H)
L
| | | |
| --- | --- | --- |
| 18 | Goals Scored | 8 |
| 5 | Goals Conceded | 8 |
| 4/5 (80%) | Over 2.5 Goals | 4/5 (80%) |
| 2/5 (40%) | Both Teams Scored | 3/5 (60%) |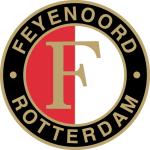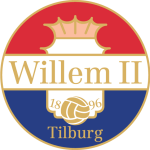 4-2 v sc Heerenveen (A)
L
| | | |
| --- | --- | --- |
| 4 | Goals Scored | 8 |
| 8 | Goals Conceded | 9 |
| 2/5 (40%) | Over 2.5 Goals | 3/5 (60%) |
| 4/5 (80%) | Both Teams Scored | 3/5 (60%) |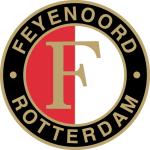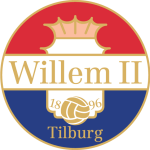 | | |
| --- | --- |
| Over 2.5 Goals | 5/10 (50%) |
| Both Teams To Score | 5/10 (50%) |
Previous Meetings (Last 10)
07.10.18
Willem II
1-1
Feyenoord
18.04.18
Willem II
1-5
Feyenoord
27.08.17
Feyenoord
5-0
Willem II
21.01.17
Feyenoord
1-0
Willem II
02.10.16
Willem II
0-2
Feyenoord
01.05.16
Willem II
0-1
Feyenoord
13.09.15
Feyenoord
1-0
Willem II
12.04.15
Willem II
2-2
Feyenoord
13.09.14
Feyenoord
1-2
Willem II
03.02.13
Willem II
1-3
Feyenoord
League Table
| Pos | Team | P | W | D | L | GF | GA | GD | Pts |
| --- | --- | --- | --- | --- | --- | --- | --- | --- | --- |
| 1 | PSV | 25 | 20 | 4 | 1 | 78 | 16 | +62 | 64 |
| 2 | Ajax | 24 | 19 | 2 | 3 | 86 | 20 | +66 | 59 |
| 3 | Feyenoord | 25 | 14 | 5 | 6 | 53 | 30 | +23 | 47 |
| 4 | AZ | 25 | 13 | 5 | 7 | 51 | 30 | +21 | 44 |
| 5 | Vitesse | 25 | 11 | 7 | 7 | 45 | 33 | +12 | 40 |
| 6 | FC Utrecht | 25 | 10 | 7 | 8 | 41 | 34 | +7 | 37 |
| 7 | Heracles Almelo | 25 | 11 | 3 | 11 | 43 | 48 | -5 | 36 |
| 8 | sc Heerenveen | 25 | 8 | 9 | 8 | 56 | 56 | 0 | 33 |
| 9 | FC Groningen | 25 | 9 | 5 | 11 | 30 | 34 | -4 | 32 |
| 10 | VVV-Venlo | 25 | 9 | 5 | 11 | 32 | 43 | -11 | 32 |
| 11 | Willem II | 25 | 9 | 4 | 12 | 40 | 48 | -8 | 31 |
| 12 | ADO Den Haag | 25 | 7 | 7 | 11 | 35 | 51 | -16 | 28 |
| 13 | PEC Zwolle | 24 | 7 | 5 | 12 | 27 | 39 | -12 | 26 |
| 14 | Fortuna Sittard | 25 | 7 | 5 | 13 | 40 | 60 | -20 | 26 |
| 15 | Excelsior | 25 | 7 | 5 | 13 | 32 | 57 | -25 | 26 |
| 16 | FC Emmen | 25 | 6 | 7 | 12 | 29 | 57 | -28 | 25 |
| 17 | De Graafschap | 25 | 6 | 4 | 15 | 28 | 55 | -27 | 22 |
| 18 | NAC Breda | 25 | 4 | 5 | 16 | 23 | 58 | -35 | 17 |
| Pos | Team | P | W | D | L | GF | GA | GD | Pts |
| --- | --- | --- | --- | --- | --- | --- | --- | --- | --- |
| 1 | PSV | 13 | 12 | 1 | 0 | 46 | 4 | +42 | 37 |
| 2 | Feyenoord | 12 | 11 | 0 | 1 | 34 | 9 | +25 | 33 |
| 3 | Ajax | 12 | 10 | 2 | 0 | 51 | 6 | +45 | 32 |
| 4 | Vitesse | 13 | 8 | 4 | 1 | 30 | 18 | +12 | 28 |
| 5 | AZ | 12 | 7 | 3 | 2 | 28 | 11 | +17 | 24 |
| 6 | Heracles Almelo | 12 | 8 | 0 | 4 | 29 | 20 | +9 | 24 |
| 7 | FC Utrecht | 13 | 6 | 4 | 3 | 22 | 12 | +10 | 22 |
| 8 | VVV-Venlo | 12 | 6 | 3 | 3 | 18 | 11 | +7 | 21 |
| 9 | FC Groningen | 12 | 6 | 1 | 5 | 20 | 15 | +5 | 19 |
| 10 | Fortuna Sittard | 12 | 5 | 3 | 4 | 23 | 19 | +4 | 18 |
| 11 | Excelsior | 13 | 5 | 3 | 5 | 21 | 29 | -8 | 18 |
| 12 | De Graafschap | 13 | 5 | 2 | 6 | 21 | 21 | 0 | 17 |
| 13 | NAC Breda | 12 | 4 | 3 | 5 | 16 | 20 | -4 | 15 |
| 14 | ADO Den Haag | 13 | 4 | 3 | 6 | 16 | 26 | -10 | 15 |
| 15 | Willem II | 12 | 4 | 2 | 6 | 18 | 21 | -3 | 14 |
| 16 | PEC Zwolle | 13 | 3 | 3 | 7 | 18 | 25 | -7 | 12 |
| 17 | sc Heerenveen | 12 | 2 | 5 | 5 | 21 | 28 | -7 | 11 |
| 18 | FC Emmen | 13 | 2 | 5 | 6 | 16 | 26 | -10 | 11 |
| Pos | Team | P | W | D | L | GF | GA | GD | Pts |
| --- | --- | --- | --- | --- | --- | --- | --- | --- | --- |
| 1 | Ajax | 12 | 9 | 0 | 3 | 35 | 14 | +21 | 27 |
| 2 | PSV | 12 | 8 | 3 | 1 | 32 | 12 | +20 | 27 |
| 3 | sc Heerenveen | 13 | 6 | 4 | 3 | 35 | 28 | +7 | 22 |
| 4 | AZ | 13 | 6 | 2 | 5 | 23 | 19 | +4 | 20 |
| 5 | Willem II | 13 | 5 | 2 | 6 | 22 | 27 | -5 | 17 |
| 6 | FC Utrecht | 12 | 4 | 3 | 5 | 19 | 22 | -3 | 15 |
| 7 | Feyenoord | 13 | 3 | 5 | 5 | 19 | 21 | -2 | 14 |
| 8 | PEC Zwolle | 11 | 4 | 2 | 5 | 9 | 14 | -5 | 14 |
| 9 | FC Emmen | 12 | 4 | 2 | 6 | 13 | 31 | -18 | 14 |
| 10 | ADO Den Haag | 12 | 3 | 4 | 5 | 19 | 25 | -6 | 13 |
| 11 | FC Groningen | 13 | 3 | 4 | 6 | 10 | 19 | -9 | 13 |
| 12 | Vitesse | 12 | 3 | 3 | 6 | 15 | 15 | 0 | 12 |
| 13 | Heracles Almelo | 13 | 3 | 3 | 7 | 14 | 28 | -14 | 12 |
| 14 | VVV-Venlo | 13 | 3 | 2 | 8 | 14 | 32 | -18 | 11 |
| 15 | Excelsior | 12 | 2 | 2 | 8 | 11 | 28 | -17 | 8 |
| 16 | Fortuna Sittard | 13 | 2 | 2 | 9 | 17 | 41 | -24 | 8 |
| 17 | De Graafschap | 12 | 1 | 2 | 9 | 7 | 34 | -27 | 5 |
| 18 | NAC Breda | 13 | 0 | 2 | 11 | 7 | 38 | -31 | 2 |
Scores Vs Opponents
| | | | |
| --- | --- | --- | --- |
| Pos | Team | Home | Away |
| 1 | PSV | 2-1 | 1-1 |
| 2 | Ajax | 6-2 | 3-0 |
| 3 | Feyenoord | N/A | N/A |
| 4 | AZ | 20th Apr | 1-1 |
| 5 | Vitesse | 2-1 | 1-1 |
| 6 | FC Utrecht | 1-0 | 31st Mar |
| 7 | Heracles Almelo | 13th Apr | 0-2 |
| 8 | sc Heerenveen | 4th Apr | 3-5 |
| 9 | FC Groningen | 1-0 | 1-0 |
| 10 | VVV-Venlo | 4-1 | 7th Apr |
| 11 | Willem II | 16th Mar | 1-1 |
| 12 | ADO Den Haag | 12th May | 2-2 |
| 13 | PEC Zwolle | 3-0 | 3-1 |
| 14 | Fortuna Sittard | 0-2 | 28th Apr |
| 15 | Excelsior | 3-0 | 2-1 |
| 16 | FC Emmen | 4-0 | 1-4 |
| 17 | De Graafschap | 4-0 | 2-0 |
| 18 | NAC Breda | 4-2 | 24th Apr |
| | | | |
| --- | --- | --- | --- |
| Pos | Team | Home | Away |
| 1 | PSV | 25th Apr | 6-1 |
| 2 | Ajax | 6th Apr | 2-0 |
| 3 | Feyenoord | 1-1 | 16th Mar |
| 4 | AZ | 2-1 | 0-2 |
| 5 | Vitesse | 1-3 | 3-2 |
| 6 | FC Utrecht | 0-1 | 0-1 |
| 7 | Heracles Almelo | 5-0 | 2nd Apr |
| 8 | sc Heerenveen | 1-5 | 4-2 |
| 9 | FC Groningen | 1-2 | 0-1 |
| 10 | VVV-Venlo | 0-1 | 2-1 |
| 11 | Willem II | N/A | N/A |
| 12 | ADO Den Haag | 0-3 | 28th Apr |
| 13 | PEC Zwolle | 13th Apr | 2-3 |
| 14 | Fortuna Sittard | 30th Mar | 4-4 |
| 15 | Excelsior | 2-2 | 21st Apr |
| 16 | FC Emmen | 12th May | 0-2 |
| 17 | De Graafschap | 3-2 | 2-1 |
| 18 | NAC Breda | 2-0 | 2-2 |
Feyenoord vs Willem II Stats
Powered by

Feyenoord have won 91.7% of their home games this season
Willem II have scored in 16 of their last 17 away Eredivisie games
How we calculate our stats
Our stats are based on games this season. Games played this season: 50
(25 by Feyenoord) and (25 by Willem II)

Goals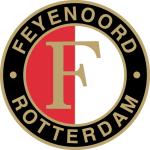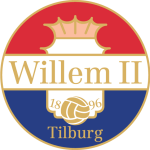 100%
Over 0.5 Goals (%)
100%
1.2
Average Goals Conceded
1.92
16%
Failed to Score (%)
16%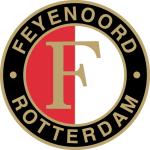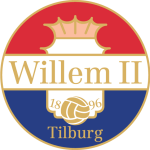 100%
Over 0.5 Goals (%)
100%
0.75
Average Goals Conceded
1.75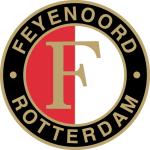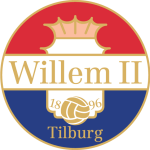 100%
Over 0.5 Goals (%)
100%
1.46
Average Goals For
1.69
1.62
Average Goals Conceded
2.08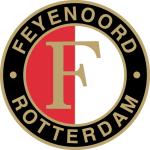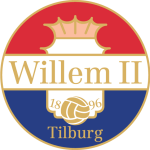 100%
Over 0.5 Goals (%)
100%
1.3
Average Goals Conceded
1.9
20%
Failed to Score (%)
20%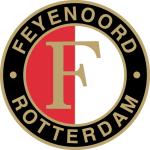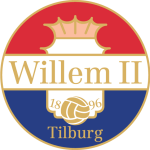 100%
Over 0.5 Goals (%)
100%
0.9
Average Goals Conceded
1.8
10%
Failed to Score (%)
30%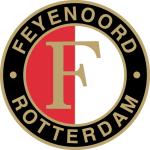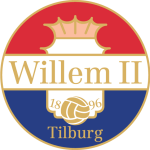 100%
Over 0.5 Goals (%)
100%
100%
Over 1.5 Goals (%)
80%
1.8
Average Goals Conceded
1.8
20%
Failed to Score (%)
10%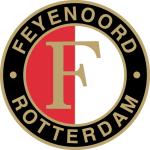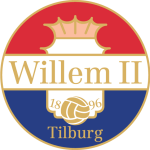 100%
Over 0.5 Goals (%)
100%
100%
Over 1.5 Goals (%)
60%
1.6
Average Goals Conceded
1.8
20%
Failed to Score (%)
20%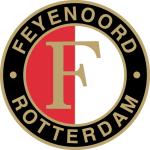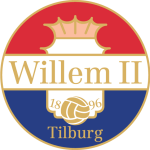 100%
Over 0.5 Goals (%)
100%
0.6
Average Goals Conceded
1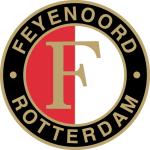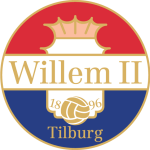 100%
Over 0.5 Goals (%)
100%
100%
Over 1.5 Goals (%)
80%
2
Average Goals Conceded
2.8
Goalscorers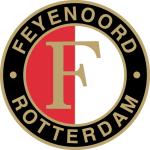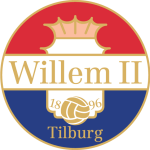 Robin van Persie
14
13
Fran Sol
Steven Berghuis
7
5
Daniel Crowley
Jens Toornstra
6
4
Donis Avdijaj
Robin van Persie
5
2
Daniel Crowley
Nicolai Jørgensen
2
1
Damil Dankerlui
Tonny Vilhena
2
1
Marious Vrousai
Cards & Corners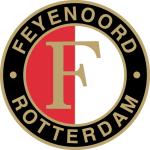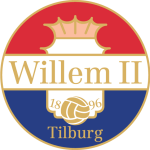 Tyrell Malacia
5
6
Freek Heerkens
Sven van Beek
3
4
Diego Palacios
4
Average Corners Against
5
Goal Margins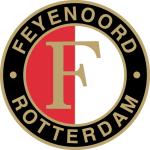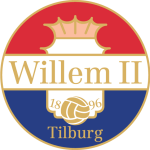 Goal Timings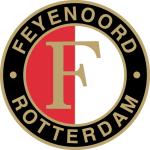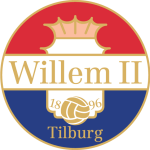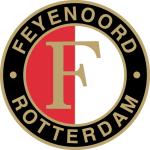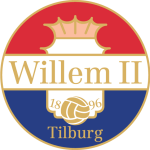 Home First Half
Home Second Half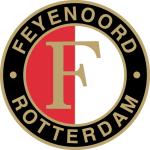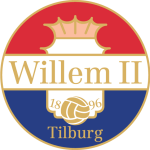 Away First Half
Away Second Half
Sign Up To The Newsletter & You Might Win A Football Shirt Of Your Choice
Sign Up To The Newsletter & You Might Win A Football Shirt Of Your Choice
| Bookie | Home Win | Draw | Away Win | Offer |
| --- | --- | --- | --- | --- |
| | | | | |
| | | | | |
| | | | | |
| | | | | |
| | | | | |
| | | | | |
| | | | | |
| Bookie | Home & Yes | Away & Yes | Offer |
| --- | --- | --- | --- |
| | | | |
| | | | |
| | | | |
| | | | |
| | | | |
| | | | |
| | | | |
| Bookie | Under 0.5 | Over 0.5 | Under 1.5 | Over 1.5 | Under 2.5 | Over 2.5 | Under 3.5 | Over 3.5 | Under 4.5 | Over 4.5 | Under 5.5 | Over 5.5 | Under 6.5 | Over 6.5 | Under 7.5 | Over 7.5 | Under 8.5 | Over 8.5 | Under 9.5 | Over 9.5 | Offer |
| --- | --- | --- | --- | --- | --- | --- | --- | --- | --- | --- | --- | --- | --- | --- | --- | --- | --- | --- | --- | --- | --- |
| | | | | | | | | | | | | | | | N/A | N/A | N/A | N/A | N/A | N/A | |
| | N/A | N/A | | | | | | | | | | | N/A | N/A | N/A | N/A | N/A | N/A | N/A | N/A | |
| | | | | | | | | | | | | | | | | | | | | | |
| | | | | | | | | | | | | | | | | | | | N/A | N/A | |
| | N/A | N/A | | | | | | | | | | | N/A | N/A | N/A | N/A | N/A | N/A | N/A | N/A | |
| | | | | | | | | | | | | | | | | | | | N/A | N/A | |
| | | | | | | | | | | | | | | | | | | | | | |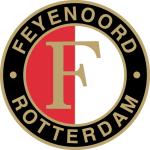 0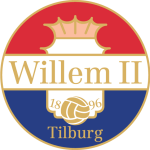 0
Bookie
Odds
Odds
Odds
Odds
Odds
Odds
Odds
Odds
Odds
Odds
Odds
Odds
Odds
Odds
Odds
Odds
Odds
Odds
Odds
Odds
Odds
Odds
Odds
Odds
Odds
Odds
Odds
Odds
Odds
Odds
Odds
Odds
Odds
Odds
Odds
Odds
Odds
Odds
Odds
Odds
Odds
Odds
Odds
Odds
Odds
Odds
Odds
Odds
Odds
Odds
Odds
Odds
Odds
Odds
Odds
Odds
Odds
Odds
Odds
Odds
Odds
Odds
Odds
Odds
Odds
Odds
Odds
Odds
Odds
Odds
Odds
Odds
Odds
Offer
N/A
N/A
N/A
N/A
N/A
N/A
N/A
N/A
N/A
N/A
N/A
N/A
N/A
N/A
N/A
N/A
N/A
N/A
N/A
N/A
N/A
N/A
N/A
N/A
N/A
N/A
N/A
N/A
N/A
N/A
N/A
N/A
N/A
N/A
N/A
N/A
N/A
N/A
N/A
N/A
N/A
N/A
N/A
N/A
N/A
N/A
N/A
N/A
N/A
N/A
N/A
N/A
N/A
N/A
N/A
N/A
N/A
N/A
N/A
N/A
N/A
N/A
N/A
N/A
N/A
N/A
N/A
N/A
N/A
N/A
N/A
N/A
N/A
N/A
N/A
N/A
N/A
N/A
N/A
N/A
N/A
N/A
N/A
N/A
N/A
N/A
N/A
N/A
N/A
N/A
N/A
N/A
N/A
N/A
N/A
N/A
N/A
N/A
N/A
N/A
N/A
N/A
N/A
N/A
N/A
N/A
N/A
N/A
N/A
N/A
N/A
N/A
N/A
N/A
N/A
N/A
N/A
N/A
N/A
N/A
N/A
N/A
N/A
N/A
N/A
N/A
N/A
N/A
N/A
N/A
N/A
N/A
N/A
N/A
N/A
N/A
N/A
N/A
N/A
N/A
N/A
N/A
N/A
N/A
N/A
N/A
N/A
N/A
N/A
N/A
N/A
N/A
N/A
N/A
N/A
N/A
N/A
N/A
N/A
N/A
N/A
N/A
N/A
N/A
N/A
N/A
N/A
N/A
N/A
N/A
N/A
N/A
N/A
N/A
N/A
N/A
N/A
N/A
N/A
N/A
N/A
N/A
N/A
N/A
N/A
N/A
N/A
N/A
N/A
N/A
N/A
N/A
N/A
N/A
N/A
N/A
N/A
N/A
N/A
N/A
N/A
N/A
N/A
N/A
N/A
N/A
N/A
N/A
N/A
N/A
N/A
N/A
N/A
N/A
N/A