Select a Different Fixture
Fortuna Sittard vs Emmen Predictions, Betting Tips and Match Previews
Holland Eredivisie
|
Fortuna Sittard Stadion
|
15th March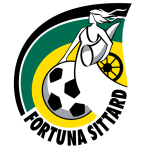 Fortuna Sittard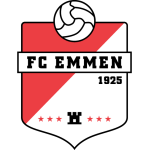 Emmen
Fortuna Sittard vs Emmen predictions for Friday's Dutch Eredivisie game from the Fortuna Sittard Stadium. Just one point separate the sides in the table as both teams fight against the drop in the closing stages of the season. Read on for our free tips and predictions
Both Teams To Score and Over 2.5 Match Goals @ 8/11
Reason For Fortuna Sittard vs Emmen Betting Tips
Both Fortuna Sittard and their weekend opponents Emmen are fighting for their lives at the bottom end of the Eredivisie table. Hosts Fortuna sit in 14th position with 26 points from 25 games, they sit 9 clear of automatic relegation and just one point away from the relegation play-off places. Emmen sit right on the relegation play-off cut point, they are 16th in the table with 25 points, just one behind their opponents so this could be a massive game in the relegation battle.
Fortuna Sittard come into this game in poor form, they have lost their last 4 consecutive leagues but even more worrying than that is the fact they have conceded 4 or more goals in all of those. They have conceded 18 goals on with a 6-0 loss at Heracles, 4-2 loss at home to Heerenveen, 4-2 loss at AZ and 4-0 loss at Ajax.
Emmen also come into this game in poor form having lost 3 of their last 4 league games with the other being a 1-1 draw against Heracles last time out. Their 3 losses came against Excelsior (1-2), Vitesse (0-3) and Feyenoord (0-4).
Despite their poor recent form, Fortuna Sittard aren't that bad on home soil. They have won 5, drawn 3 and lost 4 of their 12 home games putting them 10th in the home table. A win here on Friday could raise them as high as 8th in the home table, showing their problems are definitely away from home.
Emmen are the opposite, they are the poorest home side in the division away from homeand they sit an astonishing 8th in the away table. They have won 4, drawn 2 and lost 6 of their 12 away games this season. Despite the fact they are the 8th best away team on paper they have conceded the 5th most on their travels showing they are still loose at the back on the road as well as at home.
These sides are great for goals this season, Fortuna Sittard's games average 4.00 goals per game this season with 24 of their 25 league games this season seeing 2 or more goals and 20 out of 25 going over 2.5 goals. Emmen aren't too far behind that with their games averaging 3.44 per game with 24/25 going over 1.5 goals and 17/25 going over 2.5 goals. For that reason we see this game having plenty of goals in it. 9 of the last 10 head to head meetings have seen both teams to score so for that reason we are backing Over 2.5 Goals & Both Teams to Score here. On the correct score front we can't really pick a favourite here and with two 2-2 draws in the last 7 meetings we like the look of the 2-2 draw here.
Fortuna Sittard Team News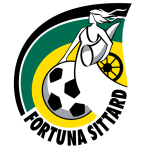 Fortuna Sittard are without Syhre, Dammers, Koot, Vlijter and Dinaessey for their game vs Emmen
Emmen Team News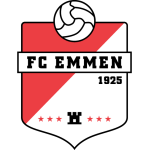 Emmen will be without Klok, Pedersen and Deiman for their trip to Fortuna Sittard.
More Holland Eredivisie Fixtures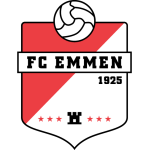 Emmen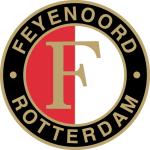 Feyenoord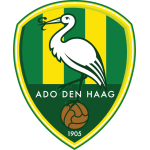 ADO Den Haag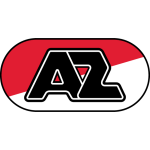 AZ Alkmaar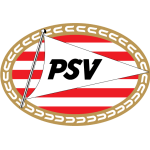 PSV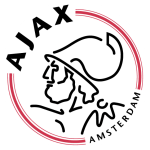 Ajax
Form Summary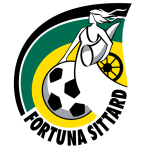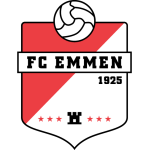 Overall
P
W
D
L
25
7
5
13
Home
12
5
3
4
Away
13
2
2
9
Overall
P
W
D
L
25
6
7
12
Home
13
2
5
6
Away
12
4
2
6
Recent Competition Form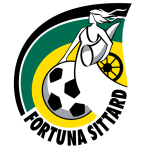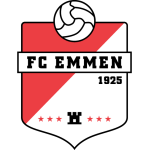 1-1 v Heracles Almelo (H)
D
2-4 v sc Heerenveen (H)
L
6-0 v Heracles Almelo (A)
L
5-1 v De Graafschap (A)
L
3-1 v sc Heerenveen (A)
L
3-0 v Heracles Almelo (H)
W
1-1 v sc Heerenveen (A)
D
3-1 v De Graafschap (H)
W
3-3 v Fortuna Sittard (H)
D
2-1 v Heracles Almelo (A)
L
1-1 v De Graafschap (H)
D
| | | |
| --- | --- | --- |
| 40 | Goals Scored | 29 |
| 60 | Goals Conceded | 57 |
| 20/25 (80%) | Over 2.5 Goals | 17/25 (68%) |
| 16/25 (64%) | Both Teams Scored | 17/25 (68%) |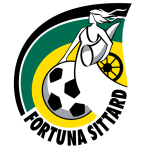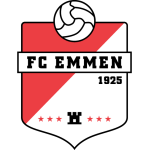 2-4 v sc Heerenveen (H)
L
1-1 v Heracles Almelo (H)
D
3-0 v Heracles Almelo (H)
W
3-1 v De Graafschap (H)
W
3-3 v Fortuna Sittard (H)
D
1-1 v De Graafschap (H)
D
| | | |
| --- | --- | --- |
| 23 | Goals Scored | 16 |
| 19 | Goals Conceded | 26 |
| 9/12 (75%) | Over 2.5 Goals | 7/13 (54%) |
| 7/12 (58%) | Both Teams Scored | 9/13 (69%) |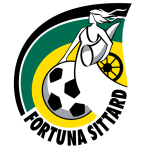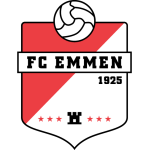 6-0 v Heracles Almelo (A)
L
5-1 v De Graafschap (A)
L
3-1 v sc Heerenveen (A)
L
1-1 v sc Heerenveen (A)
D
2-1 v Heracles Almelo (A)
L
| | | |
| --- | --- | --- |
| 17 | Goals Scored | 13 |
| 41 | Goals Conceded | 31 |
| 11/13 (85%) | Over 2.5 Goals | 10/12 (83%) |
| 9/13 (69%) | Both Teams Scored | 8/12 (67%) |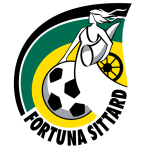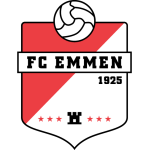 1-1 v Heracles Almelo (H)
D
2-4 v sc Heerenveen (H)
L
6-0 v Heracles Almelo (A)
L
5-1 v De Graafschap (A)
L
| | | |
| --- | --- | --- |
| 13 | Goals Scored | 12 |
| 30 | Goals Conceded | 24 |
| 8/10 (80%) | Over 2.5 Goals | 8/10 (80%) |
| 5/10 (50%) | Both Teams Scored | 6/10 (60%) |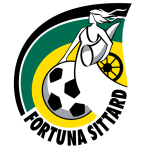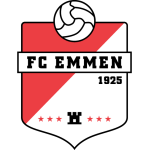 2-4 v sc Heerenveen (H)
L
1-1 v Heracles Almelo (H)
D
3-0 v Heracles Almelo (H)
W
3-1 v De Graafschap (H)
W
3-3 v Fortuna Sittard (H)
D
| | | |
| --- | --- | --- |
| 21 | Goals Scored | 14 |
| 16 | Goals Conceded | 20 |
| 8/10 (80%) | Over 2.5 Goals | 6/10 (60%) |
| 5/10 (50%) | Both Teams Scored | 7/10 (70%) |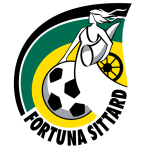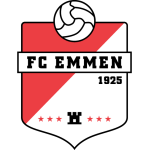 6-0 v Heracles Almelo (A)
L
5-1 v De Graafschap (A)
L
3-1 v sc Heerenveen (A)
L
1-1 v sc Heerenveen (A)
D
2-1 v Heracles Almelo (A)
L
| | | |
| --- | --- | --- |
| 12 | Goals Scored | 11 |
| 35 | Goals Conceded | 25 |
| 9/10 (90%) | Over 2.5 Goals | 8/10 (80%) |
| 6/10 (60%) | Both Teams Scored | 7/10 (70%) |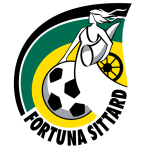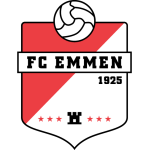 1-1 v Heracles Almelo (H)
D
2-4 v sc Heerenveen (H)
L
6-0 v Heracles Almelo (A)
L
| | | |
| --- | --- | --- |
| 8 | Goals Scored | 5 |
| 19 | Goals Conceded | 12 |
| 5/5 (100%) | Over 2.5 Goals | 4/5 (80%) |
| 3/5 (60%) | Both Teams Scored | 3/5 (60%) |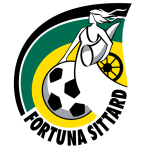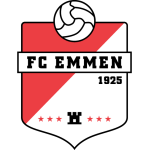 2-4 v sc Heerenveen (H)
L
1-1 v Heracles Almelo (H)
D
| | | |
| --- | --- | --- |
| 8 | Goals Scored | 6 |
| 9 | Goals Conceded | 10 |
| 4/5 (80%) | Over 2.5 Goals | 3/5 (60%) |
| 3/5 (60%) | Both Teams Scored | 3/5 (60%) |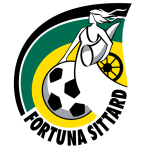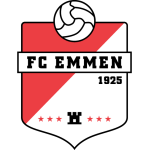 6-0 v Heracles Almelo (A)
L
5-1 v De Graafschap (A)
L
| | | |
| --- | --- | --- |
| 3 | Goals Scored | 6 |
| 24 | Goals Conceded | 14 |
| 5/5 (100%) | Over 2.5 Goals | 5/5 (100%) |
| 2/5 (40%) | Both Teams Scored | 3/5 (60%) |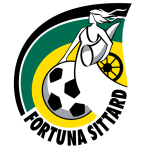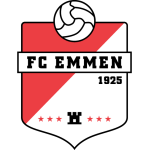 | | |
| --- | --- |
| Over 2.5 Goals | 1/1 (100%) |
| Both Teams To Score | 1/1 (100%) |
Previous Meetings (Last 1)
07.10.18
FC Emmen
3-3
Fortuna Sittard
League Table
| Pos | Team | P | W | D | L | GF | GA | GD | Pts |
| --- | --- | --- | --- | --- | --- | --- | --- | --- | --- |
| 1 | PSV | 25 | 20 | 4 | 1 | 78 | 16 | +62 | 64 |
| 2 | Ajax | 24 | 19 | 2 | 3 | 86 | 20 | +66 | 59 |
| 3 | Feyenoord | 25 | 14 | 5 | 6 | 53 | 30 | +23 | 47 |
| 4 | AZ | 25 | 13 | 5 | 7 | 51 | 30 | +21 | 44 |
| 5 | Vitesse | 25 | 11 | 7 | 7 | 45 | 33 | +12 | 40 |
| 6 | FC Utrecht | 25 | 10 | 7 | 8 | 41 | 34 | +7 | 37 |
| 7 | Heracles Almelo | 25 | 11 | 3 | 11 | 43 | 48 | -5 | 36 |
| 8 | sc Heerenveen | 25 | 8 | 9 | 8 | 56 | 56 | 0 | 33 |
| 9 | FC Groningen | 25 | 9 | 5 | 11 | 30 | 34 | -4 | 32 |
| 10 | VVV-Venlo | 25 | 9 | 5 | 11 | 32 | 43 | -11 | 32 |
| 11 | Willem II | 25 | 9 | 4 | 12 | 40 | 48 | -8 | 31 |
| 12 | ADO Den Haag | 25 | 7 | 7 | 11 | 35 | 51 | -16 | 28 |
| 13 | PEC Zwolle | 24 | 7 | 5 | 12 | 27 | 39 | -12 | 26 |
| 14 | Fortuna Sittard | 25 | 7 | 5 | 13 | 40 | 60 | -20 | 26 |
| 15 | Excelsior | 25 | 7 | 5 | 13 | 32 | 57 | -25 | 26 |
| 16 | FC Emmen | 25 | 6 | 7 | 12 | 29 | 57 | -28 | 25 |
| 17 | De Graafschap | 25 | 6 | 4 | 15 | 28 | 55 | -27 | 22 |
| 18 | NAC Breda | 25 | 4 | 5 | 16 | 23 | 58 | -35 | 17 |
| Pos | Team | P | W | D | L | GF | GA | GD | Pts |
| --- | --- | --- | --- | --- | --- | --- | --- | --- | --- |
| 1 | PSV | 13 | 12 | 1 | 0 | 46 | 4 | +42 | 37 |
| 2 | Feyenoord | 12 | 11 | 0 | 1 | 34 | 9 | +25 | 33 |
| 3 | Ajax | 12 | 10 | 2 | 0 | 51 | 6 | +45 | 32 |
| 4 | Vitesse | 13 | 8 | 4 | 1 | 30 | 18 | +12 | 28 |
| 5 | AZ | 12 | 7 | 3 | 2 | 28 | 11 | +17 | 24 |
| 6 | Heracles Almelo | 12 | 8 | 0 | 4 | 29 | 20 | +9 | 24 |
| 7 | FC Utrecht | 13 | 6 | 4 | 3 | 22 | 12 | +10 | 22 |
| 8 | VVV-Venlo | 12 | 6 | 3 | 3 | 18 | 11 | +7 | 21 |
| 9 | FC Groningen | 12 | 6 | 1 | 5 | 20 | 15 | +5 | 19 |
| 10 | Fortuna Sittard | 12 | 5 | 3 | 4 | 23 | 19 | +4 | 18 |
| 11 | Excelsior | 13 | 5 | 3 | 5 | 21 | 29 | -8 | 18 |
| 12 | De Graafschap | 13 | 5 | 2 | 6 | 21 | 21 | 0 | 17 |
| 13 | NAC Breda | 12 | 4 | 3 | 5 | 16 | 20 | -4 | 15 |
| 14 | ADO Den Haag | 13 | 4 | 3 | 6 | 16 | 26 | -10 | 15 |
| 15 | Willem II | 12 | 4 | 2 | 6 | 18 | 21 | -3 | 14 |
| 16 | PEC Zwolle | 13 | 3 | 3 | 7 | 18 | 25 | -7 | 12 |
| 17 | sc Heerenveen | 12 | 2 | 5 | 5 | 21 | 28 | -7 | 11 |
| 18 | FC Emmen | 13 | 2 | 5 | 6 | 16 | 26 | -10 | 11 |
| Pos | Team | P | W | D | L | GF | GA | GD | Pts |
| --- | --- | --- | --- | --- | --- | --- | --- | --- | --- |
| 1 | Ajax | 12 | 9 | 0 | 3 | 35 | 14 | +21 | 27 |
| 2 | PSV | 12 | 8 | 3 | 1 | 32 | 12 | +20 | 27 |
| 3 | sc Heerenveen | 13 | 6 | 4 | 3 | 35 | 28 | +7 | 22 |
| 4 | AZ | 13 | 6 | 2 | 5 | 23 | 19 | +4 | 20 |
| 5 | Willem II | 13 | 5 | 2 | 6 | 22 | 27 | -5 | 17 |
| 6 | FC Utrecht | 12 | 4 | 3 | 5 | 19 | 22 | -3 | 15 |
| 7 | Feyenoord | 13 | 3 | 5 | 5 | 19 | 21 | -2 | 14 |
| 8 | PEC Zwolle | 11 | 4 | 2 | 5 | 9 | 14 | -5 | 14 |
| 9 | FC Emmen | 12 | 4 | 2 | 6 | 13 | 31 | -18 | 14 |
| 10 | ADO Den Haag | 12 | 3 | 4 | 5 | 19 | 25 | -6 | 13 |
| 11 | FC Groningen | 13 | 3 | 4 | 6 | 10 | 19 | -9 | 13 |
| 12 | Vitesse | 12 | 3 | 3 | 6 | 15 | 15 | 0 | 12 |
| 13 | Heracles Almelo | 13 | 3 | 3 | 7 | 14 | 28 | -14 | 12 |
| 14 | VVV-Venlo | 13 | 3 | 2 | 8 | 14 | 32 | -18 | 11 |
| 15 | Excelsior | 12 | 2 | 2 | 8 | 11 | 28 | -17 | 8 |
| 16 | Fortuna Sittard | 13 | 2 | 2 | 9 | 17 | 41 | -24 | 8 |
| 17 | De Graafschap | 12 | 1 | 2 | 9 | 7 | 34 | -27 | 5 |
| 18 | NAC Breda | 13 | 0 | 2 | 11 | 7 | 38 | -31 | 2 |
Scores Vs Opponents
| | | | |
| --- | --- | --- | --- |
| Pos | Team | Home | Away |
| 1 | PSV | 1-2 | 5-0 |
| 2 | Ajax | 0-2 | 4-0 |
| 3 | Feyenoord | 28th Apr | 0-2 |
| 4 | AZ | 0-3 | 4-2 |
| 5 | Vitesse | 2-1 | 2-1 |
| 6 | FC Utrecht | 1-1 | 24th Apr |
| 7 | Heracles Almelo | 3-0 | 6-0 |
| 8 | sc Heerenveen | 2-4 | 3-1 |
| 9 | FC Groningen | 0-0 | 12th May |
| 10 | VVV-Venlo | 13th Apr | 3-2 |
| 11 | Willem II | 4-4 | 30th Mar |
| 12 | ADO Den Haag | 3rd Apr | 3-1 |
| 13 | PEC Zwolle | 3-0 | 7th Apr |
| 14 | Fortuna Sittard | N/A | N/A |
| 15 | Excelsior | 4-1 | 1-1 |
| 16 | FC Emmen | 15th Mar | 3-3 |
| 17 | De Graafschap | 3-1 | 5-1 |
| 18 | NAC Breda | 21st Apr | 2-3 |
| | | | |
| --- | --- | --- | --- |
| Pos | Team | Home | Away |
| 1 | PSV | 2-2 | 6-0 |
| 2 | Ajax | 3rd Apr | 5-0 |
| 3 | Feyenoord | 1-4 | 4-0 |
| 4 | AZ | 1-4 | 5-0 |
| 5 | Vitesse | 0-3 | 1-1 |
| 6 | FC Utrecht | 20th Apr | 1-2 |
| 7 | Heracles Almelo | 1-1 | 2-1 |
| 8 | sc Heerenveen | 7th Apr | 1-1 |
| 9 | FC Groningen | 28th Apr | 1-2 |
| 10 | VVV-Venlo | 1-1 | 2-3 |
| 11 | Willem II | 0-2 | 12th May |
| 12 | ADO Den Haag | 3-2 | 1-2 |
| 13 | PEC Zwolle | 0-1 | 31st Mar |
| 14 | Fortuna Sittard | 3-3 | 15th Mar |
| 15 | Excelsior | 1-2 | 2-1 |
| 16 | FC Emmen | N/A | N/A |
| 17 | De Graafschap | 1-1 | 23rd Apr |
| 18 | NAC Breda | 2-0 | 12th Apr |
Fortuna Sittard vs Emmen Stats
Powered by

80% of Fortuna Sittard's games have gone over 2.5 goals
68% of Emmen's games have gone over 2.5 goals
9 of the last 10 head to head meetings have seen both teams score
How we calculate our stats
Our stats are based on games this season. Games played this season: 50
(25 by Fortuna Sittard) and (25 by Emmen)

Goals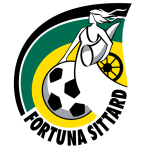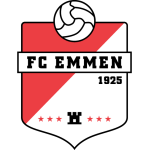 96%
Over 0.5 Goals (%)
100%
2.4
Average Goals Conceded
2.28
24%
Failed to Score (%)
28%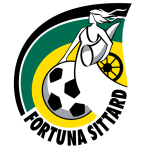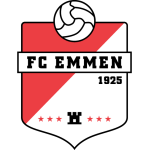 92%
Over 0.5 Goals (%)
100%
1.92
Average Goals For
1.23
1.58
Average Goals Conceded
2
25%
Failed to Score (%)
23%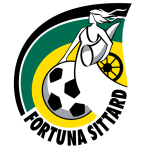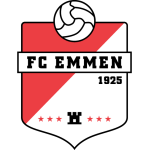 100%
Over 0.5 Goals (%)
100%
100%
Over 1.5 Goals (%)
100%
1.31
Average Goals For
1.08
3.15
Average Goals Conceded
2.58
23%
Failed to Score (%)
33%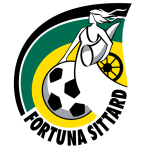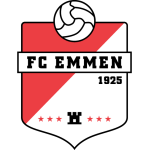 100%
Over 0.5 Goals (%)
100%
100%
Over 1.5 Goals (%)
90%
2.1
Average Goals Conceded
2.5
10%
Failed to Score (%)
30%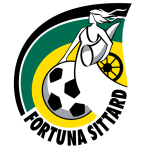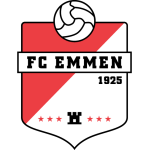 90%
Over 0.5 Goals (%)
100%
1.4
Average Goals Conceded
2
30%
Failed to Score (%)
20%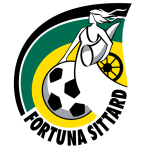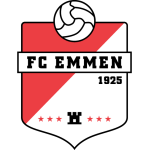 100%
Over 0.5 Goals (%)
100%
100%
Over 1.5 Goals (%)
100%
2.7
Average Goals Conceded
2.5
10%
Failed to Score (%)
30%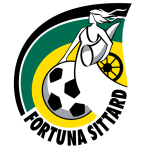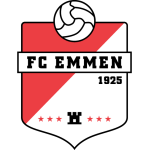 100%
Over 0.5 Goals (%)
100%
100%
Over 1.5 Goals (%)
100%
1.8
Average Goals Conceded
2.4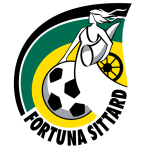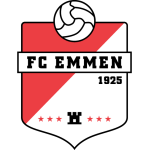 100%
Over 0.5 Goals (%)
100%
100%
Over 1.5 Goals (%)
80%
20%
Failed to Score (%)
20%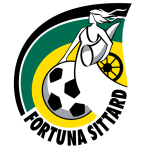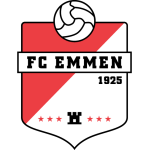 100%
Over 0.5 Goals (%)
100%
100%
Over 1.5 Goals (%)
100%
80%
Over 2.5 Goals (%)
100%
2.2
Average Goals Conceded
3
Goalscorers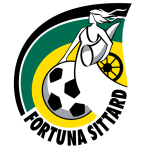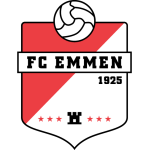 Lazaros Lamprou
7
5
Anco Jansen
Andrija Novakovich
6
4
Nicklas Pedersen
Mark Diemers
5
4
Alexander Bannink
Lazaros Lamprou
3
2
Alexander Bannink
Wessel Dammers
2
1
Michael de Leeuw
Finn Stokkers
2
1
Caner Cavlan
Cards & Corners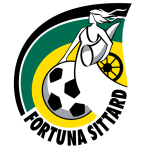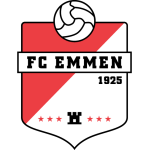 Branislav Ninaj
7
7
Anco Jansen
José Rodríguez
6
6
Gersom Klok
Michael Pinto
6
4
Caner Cavlan
6
Average Corners Against
5
Goal Margins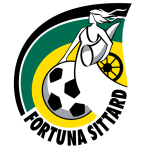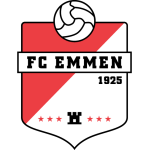 Goal Timings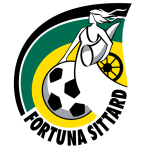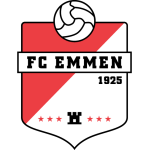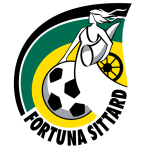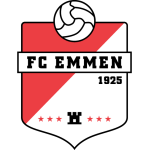 Home First Half
Home Second Half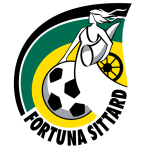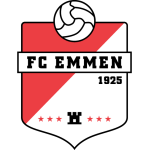 Away First Half
Away Second Half
Sign Up To The Newsletter & You Might Win A Football Shirt Of Your Choice
Sign Up To The Newsletter & You Might Win A Football Shirt Of Your Choice
| Bookie | Home Win | Draw | Away Win | Offer |
| --- | --- | --- | --- | --- |
| | | | | |
| | | | | |
| | | | | |
| | | | | |
| | | | | |
| | | | | |
| | | | | |
| Bookie | Home & Yes | Away & Yes | Offer |
| --- | --- | --- | --- |
| | | | |
| | | | |
| | | | |
| | | | |
| | | | |
| | | | |
| | | | |
| Bookie | Under 0.5 | Over 0.5 | Under 1.5 | Over 1.5 | Under 2.5 | Over 2.5 | Under 3.5 | Over 3.5 | Under 4.5 | Over 4.5 | Under 5.5 | Over 5.5 | Under 6.5 | Over 6.5 | Under 7.5 | Over 7.5 | Under 8.5 | Over 8.5 | Under 9.5 | Over 9.5 | Offer |
| --- | --- | --- | --- | --- | --- | --- | --- | --- | --- | --- | --- | --- | --- | --- | --- | --- | --- | --- | --- | --- | --- |
| | | | | | | | | | | | | | | | | | N/A | N/A | N/A | N/A | |
| | N/A | N/A | | | | | | | | | | | N/A | N/A | N/A | N/A | N/A | N/A | N/A | N/A | |
| | | | | | | | | | | | | | | | | | | | | | |
| | | | | | | | | | | | | | | | | | | | N/A | N/A | |
| | N/A | N/A | | | | | | | | | | | N/A | N/A | N/A | N/A | N/A | N/A | N/A | N/A | |
| | | | | | | | | | | | | | | | | | | | N/A | N/A | |
| | | | | | | | | | | | | | | | | | | | | | |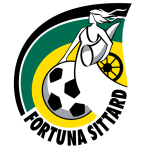 0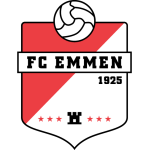 0
Bookie
Odds
Odds
Odds
Odds
Odds
Odds
Odds
Odds
Odds
Odds
Odds
Odds
Odds
Odds
Odds
Odds
Odds
Odds
Odds
Odds
Odds
Odds
Odds
Odds
Odds
Odds
Odds
Odds
Odds
Odds
Odds
Odds
Odds
Odds
Odds
Odds
Odds
Odds
Odds
Odds
Odds
Odds
Odds
Odds
Odds
Odds
Odds
Odds
Odds
Odds
Odds
Odds
Odds
Odds
Odds
Odds
Odds
Odds
Odds
Odds
Odds
Odds
Odds
Odds
Odds
Odds
Odds
Odds
Odds
Odds
Odds
Odds
Odds
Offer
N/A
N/A
N/A
N/A
N/A
N/A
N/A
N/A
N/A
N/A
N/A
N/A
N/A
N/A
N/A
N/A
N/A
N/A
N/A
N/A
N/A
N/A
N/A
N/A
N/A
N/A
N/A
N/A
N/A
N/A
N/A
N/A
N/A
N/A
N/A
N/A
N/A
N/A
N/A
N/A
N/A
N/A
N/A
N/A
N/A
N/A
N/A
N/A
N/A
N/A
N/A
N/A
N/A
N/A
N/A
N/A
N/A
N/A
N/A
N/A
N/A
N/A
N/A
N/A
N/A
N/A
N/A
N/A
N/A
N/A
N/A
N/A
N/A
N/A
N/A
N/A
N/A
N/A
N/A
N/A
N/A
N/A
N/A
N/A
N/A
N/A
N/A
N/A
N/A
N/A
N/A
N/A
N/A
N/A
N/A
N/A
N/A
N/A
N/A
N/A
N/A
N/A
N/A
N/A
N/A
N/A
N/A
N/A
N/A
N/A
N/A
N/A
N/A
N/A
N/A
N/A
N/A
N/A
N/A
N/A
N/A
N/A
N/A
N/A
N/A
N/A
N/A
N/A
N/A
N/A
N/A
N/A
N/A
N/A
N/A
N/A
N/A
N/A
N/A
N/A
N/A
N/A
N/A
N/A
N/A
N/A
N/A
N/A
N/A
N/A
N/A
N/A
N/A
N/A
N/A
N/A
N/A
N/A
N/A
N/A
N/A
N/A
N/A
N/A
N/A
N/A
N/A
N/A
N/A
N/A
N/A
N/A
N/A
N/A
N/A
N/A
N/A
N/A
N/A
N/A
N/A
N/A
N/A
N/A
N/A
N/A
N/A