Select a Different Fixture
Hannover 96 vs Wolfsburg Predictions, Betting Tips and Match Previews
German Bundesliga
|
HDI-Arena
|
9th November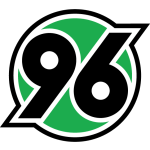 Hannover 96
Wolfsburg
Hannover 96 v Wolfsburg predictions for the German Bundesliga. North German neighbours Wolfsburg and Hannover face off for the second time in 10 days at the HDI Arena on Friday. Read on for our free betting tips and match preview.
Over 2.5 Match Goals @ 37/40
Reason For Hannover 96 vs Wolfsburg Betting Tips
Hannover 96 are a team made up of players who haven't fought hard enough over the past few weeks. A 3-1 defeat in Schalke last weekend marked three losses from their last three competitive outings, one of which was a mirror of this exact feature. Last Tuesday's second round DFB Pokal match at home to Wolfsburg saw the North Germans lose 2-0, but Hannover can at least say they didn't field a full team in that match, with star forward Niclas Fullkrug, who was the third highest scoring player in the Bundesliga last season, rested and left out of the squad. Attacking midfielder Florent Muslija has been seeing more and more minutes since his first Bundesliga appearance and his goals against Frankfurt and Leverkusen last month saw him become just the second Hannover player to score on his first two top-flight appearances. Look out for those two on Friday.
Wolfsburg's 18/19 campaign was taking a turn for the worse before that much needed 3-0 victory away to Fortuna Dusseldorf at the end of October. Six league games without a win (D3 L3) prior to that was the worst ongoing run in the Bundesliga, but it looks like coach Bruno Labbadia's change of formula brought around some positives. He's moved away from his "tried and tested" 4-3-3, instead opting for a 4-4-2 with new signing Wout Weghorst, who has been involved in five of the club's last seven Bundesliga goals (3 goals and 2 assists), and Daniel Ginczek leading the line up front. And when you look at the opponents Wolfsburg has faced over the past weeks (Bayern Munich, Dortmund and the in-form Werder Bremen), you'd have to say the Wolves are doing alright.
So what looks worth backing here? Well, after looking over everything, we feel that backing over 2.5 goals looks the best bet for the following reasons: Hannover and Wolfsburg have two of the best offences of all teams ranked in the bottom half (10th or lower), averaging over one goal per game each, but it's their defences – or lack thereof – that has been detrimental to their results and will be key to seeing this end high scoring. Hannover's record – the joint 4th worst defensive record in the Bundesliga – has seen not only seen them concede a total of 21 goals but also at least 2 goals in seven of their last eight league outings, including against newly promoted Nurnberg. Wolfsburg, meanwhile, have kept just two clean sheets themselves in ten league matches so far.
And what about a correct score? Well, Wolfsburg look the more well-rounded side and you'd have to fancy them for a result given they won here just a few weeks back. Hannover's home record hasn't been as strong as it has in the past – they've lost 7 of their 13 Bundesliga home matches in 2018 (W5 D1 L7), including two of their last three there – and the Wolves have a stellar track record against them in recent years (see head-to-head). Breitenreiter's men are, however, no pushovers on their own turf – Hannover have scored at least one goal in 70% of their Bundesliga home games in 2018 – and on that basis, we feel the value lies in a higher scoring away win. Our prediction: 2-1 Wolfsburg.
Head to Head
Wolfsburg won 2-0 in Hannover just over a week back in the DFB Pokal second round. Wolfsburg are unbeaten in eight competitive matches against Hannover (W5 D3).
Predicted Lineups
Line ups are predicted by our Team News Analysts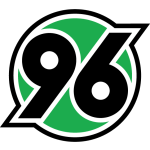 Hannover 96
4-3-3
Wolfsburg
4-3-3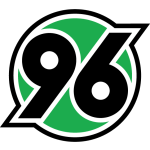 Predicted Starting XI's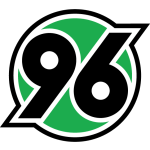 Subs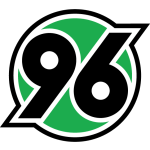 Doubtful
Asano (Injured)
Mehmedi (Injured)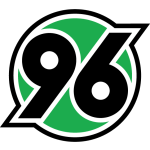 Unavailable
Felipe (Injured)
Azzaoui (Injured)
Hubers (Injured)
Guilavogui (Injured)
Prib (Injured)
Ignacio Camacho (Injured)
More German Bundesliga Fixtures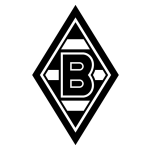 Borussia Monchengladbach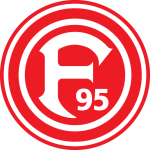 Fortuna Dusseldorf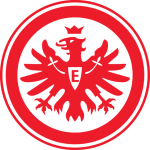 Eintracht Frankfurt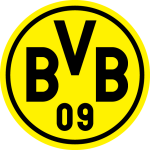 Borussia Dortmund

Wolfsburg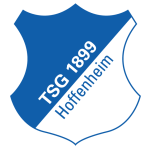 TSG Hoffenheim
Hannover 96 vs Wolfsburg Stats
Powered by

Hannover have taken just six points from their 10 Bundesliga matches – their worst tally at this point for 30 years.
Hannover have conceded two or more goals in seven of their last eight Bundesliga outings.
Over 2.5 goals were scored in 75% of Hannover's home and 70% of Wolfsburg's away matches so far this season.
Over 3.5 goals were scored in two of Hannover's four home matches too.
Wolfsburg's Wout Weghorst has been involved in five of the club's last seven Bundesliga goals (3 goals and 2 assists).
Sign Up To The Newsletter & You Might Win A Football Shirt Of Your Choice
Sign Up To The Newsletter & You Might Win A Football Shirt Of Your Choice
| Bookie | Home Win | Draw | Away Win | Offer |
| --- | --- | --- | --- | --- |
| | | | | |
| | | | | |
| | | | | |
| | | | | |
| | | | | |
| | | | | |
| | | | | |
| Bookie | Home & Yes | Away & Yes | Offer |
| --- | --- | --- | --- |
| | | | |
| | | | |
| | | | |
| | | | |
| | | | |
| | | | |
| | | | |
| Bookie | Under 0.5 | Over 0.5 | Under 1.5 | Over 1.5 | Under 2.5 | Over 2.5 | Under 3.5 | Over 3.5 | Under 4.5 | Over 4.5 | Under 5.5 | Over 5.5 | Under 6.5 | Over 6.5 | Under 7.5 | Over 7.5 | Under 8.5 | Over 8.5 | Under 9.5 | Over 9.5 | Offer |
| --- | --- | --- | --- | --- | --- | --- | --- | --- | --- | --- | --- | --- | --- | --- | --- | --- | --- | --- | --- | --- | --- |
| | | | | | | | | | | | | | | | N/A | N/A | N/A | N/A | N/A | N/A | |
| | | | | | | | | | | | N/A | N/A | N/A | N/A | N/A | N/A | N/A | N/A | N/A | N/A | |
| | | | | | | | | | | | | | | | | | | | | | |
| | | | | | | | | | | | | | | | | | | | N/A | N/A | |
| | | | | | | | | | | | N/A | N/A | N/A | N/A | N/A | N/A | N/A | N/A | N/A | N/A | |
| | | | | | | | | | | | | | | | | | | | N/A | N/A | |
| | | | | | | | | | | | | | | | | | | | | | |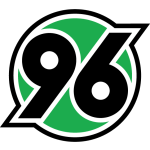 0
0
| | | | | | | | | | | | | | | | | | | | | | | | | | | | | | | | | | | | | | | | | | | | | | | | | | | | | | | | | | | | | | | | | | | | | | | | | | | |
| --- | --- | --- | --- | --- | --- | --- | --- | --- | --- | --- | --- | --- | --- | --- | --- | --- | --- | --- | --- | --- | --- | --- | --- | --- | --- | --- | --- | --- | --- | --- | --- | --- | --- | --- | --- | --- | --- | --- | --- | --- | --- | --- | --- | --- | --- | --- | --- | --- | --- | --- | --- | --- | --- | --- | --- | --- | --- | --- | --- | --- | --- | --- | --- | --- | --- | --- | --- | --- | --- | --- | --- | --- | --- | --- |
| Bookie | Odds | Odds | Odds | Odds | Odds | Odds | Odds | Odds | Odds | Odds | Odds | Odds | Odds | Odds | Odds | Odds | Odds | Odds | Odds | Odds | Odds | Odds | Odds | Odds | Odds | Odds | Odds | Odds | Odds | Odds | Odds | Odds | Odds | Odds | Odds | Odds | Odds | Odds | Odds | Odds | Odds | Odds | Odds | Odds | Odds | Odds | Odds | Odds | Odds | Odds | Odds | Odds | Odds | Odds | Odds | Odds | Odds | Odds | Odds | Odds | Odds | Odds | Odds | Odds | Odds | Odds | Odds | Odds | Odds | Odds | Odds | Odds | Odds | Offer |
| | | | | | | | | | | | | | | | | | | | | | | | | | | | | | | | | | | | | | N/A | N/A | N/A | N/A | N/A | N/A | N/A | N/A | N/A | N/A | N/A | N/A | N/A | N/A | N/A | N/A | N/A | N/A | N/A | N/A | N/A | N/A | N/A | N/A | N/A | N/A | N/A | N/A | N/A | N/A | N/A | N/A | N/A | N/A | N/A | N/A | N/A | |
| | | | | | | | | | | | | | | N/A | N/A | | | | | | | | | | | | | | | | | | | N/A | N/A | N/A | N/A | N/A | N/A | N/A | N/A | N/A | N/A | N/A | N/A | N/A | N/A | N/A | N/A | N/A | N/A | N/A | N/A | N/A | N/A | N/A | N/A | N/A | N/A | N/A | N/A | N/A | N/A | N/A | N/A | N/A | N/A | N/A | N/A | N/A | N/A | N/A | N/A | |
| | | | | | | | | | | | | | | | | | | | | | | | | | | | | | | | | | | | | | | | | | | | | | | | | | | | | | | | | | | | | | | | | | | | | | | | | | N/A | |
| | | | | | | | | | | | | | | N/A | N/A | | | | | | | | | | | | | | | | | | | N/A | N/A | N/A | N/A | N/A | N/A | N/A | N/A | N/A | N/A | N/A | N/A | N/A | N/A | N/A | N/A | N/A | N/A | N/A | N/A | N/A | N/A | N/A | N/A | N/A | N/A | N/A | N/A | N/A | N/A | N/A | N/A | N/A | N/A | N/A | N/A | N/A | N/A | N/A | N/A | |
| | | | | | | | | | | | | | | N/A | N/A | | | | | N/A | | | | | | | | | | | | | | N/A | N/A | N/A | N/A | N/A | N/A | N/A | N/A | N/A | N/A | N/A | N/A | N/A | N/A | N/A | N/A | N/A | N/A | N/A | N/A | N/A | N/A | N/A | N/A | N/A | N/A | N/A | N/A | N/A | N/A | N/A | N/A | N/A | N/A | N/A | N/A | N/A | N/A | N/A | N/A | |
| | | | | | | | | | | | | | | N/A | N/A | | | | | | | | | | | | | | | | | | | N/A | N/A | N/A | N/A | N/A | N/A | N/A | N/A | N/A | N/A | N/A | N/A | N/A | N/A | N/A | N/A | N/A | N/A | N/A | N/A | N/A | N/A | N/A | N/A | N/A | N/A | N/A | N/A | N/A | N/A | N/A | N/A | N/A | N/A | N/A | N/A | N/A | N/A | N/A | N/A | |
| | | | | | | | | | | | | | | | | | | | | | | | | | | | | | | | | | | | | | | | | | | | | | | | | | | | | | | | | | | | | | | | | | | | | | | | | | N/A | |
Bookie
Home -1
Away +1
Home -2
Away +2
Home -3
Away +3
Home -4
Away +4
Away +5
Away -1
Home +1
Away -2
Home +2
Away -3
Home +3
Away -4
Home +4
Home +5
Offer
N/A
N/A
N/A
N/A
N/A
N/A
N/A
N/A
N/A
N/A
N/A
N/A
N/A
N/A
N/A
N/A
N/A
N/A
N/A
N/A
N/A
N/A
N/A
N/A
N/A
N/A
N/A
N/A
N/A
N/A
N/A
N/A
N/A
N/A