Heerenveen vs De Graafschap Predictions, Betting Tips and Match Previews
Holland Eredivisie
|
Abe Lenstra Stadion
|
16th March
Heerenveen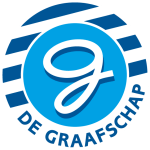 De Graafschap
Heerenveen vs De Graafschap predictions for the Holland Eredivisie clash at Abe Lenstra Stadion. De Graafschap are in trouble near the bottom of the table, can they pull a surprise victory here against an inform Heerenveen side? Read on for our free tips and predictions.
Reason For Heerenveen vs De Graafschap Betting Tips
Heerenveen Team News
Heerenveen are without Floranus and Bekkema for this weekends game.
De Graafschap Team News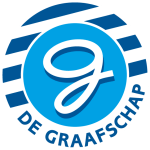 De Graafschap are without Vreman, Nijland, Serrarens and Jurjus to injury.
More Holland Eredivisie Fixtures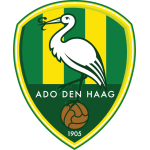 ADO Den Haag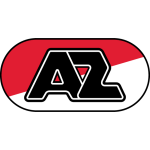 AZ Alkmaar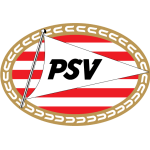 PSV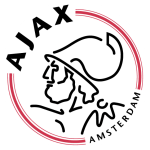 Ajax
Form Summary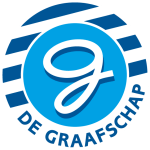 Overall
P
W
D
L
25
8
9
8
Home
12
2
5
5
Away
13
6
4
3
Overall
P
W
D
L
25
6
4
15
Home
13
5
2
6
Away
12
1
2
9
Recent Competition Form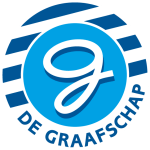 2-4 v Fortuna Sittard (A)
W
5-1 v Fortuna Sittard (H)
W
3-1 v Fortuna Sittard (H)
W
3-1 v Fortuna Sittard (A)
L
0-5 v De Graafschap (A)
W
0-5 v sc Heerenveen (H)
L
4-0 v Heracles Almelo (A)
L
3-5 v Heracles Almelo (H)
L
| | | |
| --- | --- | --- |
| 56 | Goals Scored | 28 |
| 56 | Goals Conceded | 55 |
| 18/25 (72%) | Over 2.5 Goals | 16/25 (64%) |
| 20/25 (80%) | Both Teams Scored | 10/25 (40%) |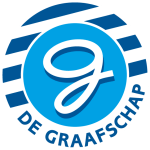 5-1 v Fortuna Sittard (H)
W
3-1 v Fortuna Sittard (H)
W
0-5 v sc Heerenveen (H)
L
3-5 v Heracles Almelo (H)
L
| | | |
| --- | --- | --- |
| 21 | Goals Scored | 21 |
| 28 | Goals Conceded | 21 |
| 7/12 (58%) | Over 2.5 Goals | 8/13 (62%) |
| 10/12 (83%) | Both Teams Scored | 7/13 (54%) |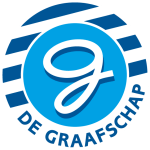 2-4 v Fortuna Sittard (A)
W
3-1 v Fortuna Sittard (A)
L
0-5 v De Graafschap (A)
W
4-0 v Heracles Almelo (A)
L
| | | |
| --- | --- | --- |
| 35 | Goals Scored | 7 |
| 28 | Goals Conceded | 34 |
| 11/13 (85%) | Over 2.5 Goals | 8/12 (67%) |
| 10/13 (77%) | Both Teams Scored | 3/12 (25%) |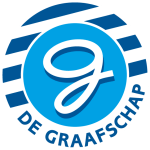 2-4 v Fortuna Sittard (A)
W
5-1 v Fortuna Sittard (H)
W
| | | |
| --- | --- | --- |
| 24 | Goals Scored | 16 |
| 24 | Goals Conceded | 22 |
| 8/10 (80%) | Over 2.5 Goals | 7/10 (70%) |
| 9/10 (90%) | Both Teams Scored | 4/10 (40%) |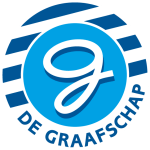 5-1 v Fortuna Sittard (H)
W
3-1 v Fortuna Sittard (H)
W
0-5 v sc Heerenveen (H)
L
3-5 v Heracles Almelo (H)
L
| | | |
| --- | --- | --- |
| 17 | Goals Scored | 18 |
| 22 | Goals Conceded | 18 |
| 6/10 (60%) | Over 2.5 Goals | 7/10 (70%) |
| 8/10 (80%) | Both Teams Scored | 6/10 (60%) |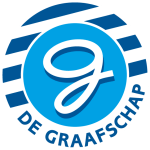 2-4 v Fortuna Sittard (A)
W
3-1 v Fortuna Sittard (A)
L
0-5 v De Graafschap (A)
W
4-0 v Heracles Almelo (A)
L
| | | |
| --- | --- | --- |
| 28 | Goals Scored | 6 |
| 22 | Goals Conceded | 30 |
| 9/10 (90%) | Over 2.5 Goals | 7/10 (70%) |
| 7/10 (70%) | Both Teams Scored | 2/10 (20%) |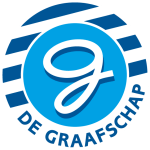 2-4 v Fortuna Sittard (A)
W
| | | |
| --- | --- | --- |
| 14 | Goals Scored | 6 |
| 9 | Goals Conceded | 9 |
| 4/5 (80%) | Over 2.5 Goals | 3/5 (60%) |
| 5/5 (100%) | Both Teams Scored | 2/5 (40%) |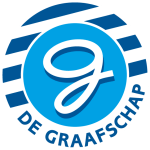 5-1 v Fortuna Sittard (H)
W
| | | |
| --- | --- | --- |
| 9 | Goals Scored | 11 |
| 10 | Goals Conceded | 5 |
| 3/5 (60%) | Over 2.5 Goals | 3/5 (60%) |
| 4/5 (80%) | Both Teams Scored | 3/5 (60%) |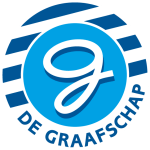 2-4 v Fortuna Sittard (A)
W
| | | |
| --- | --- | --- |
| 15 | Goals Scored | 5 |
| 14 | Goals Conceded | 17 |
| 5/5 (100%) | Over 2.5 Goals | 4/5 (80%) |
| 5/5 (100%) | Both Teams Scored | 1/5 (20%) |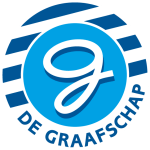 | | |
| --- | --- |
| Over 2.5 Goals | 5/10 (50%) |
| Both Teams To Score | 3/10 (30%) |
Previous Meetings (Last 10)
06.10.18
De Graafschap
0-5
sc Heerenveen
28.02.16
De Graafschap
0-1
sc Heerenveen
11.08.15
sc Heerenveen
3-1
De Graafschap
21.01.12
De Graafschap
0-2
sc Heerenveen
15.10.11
sc Heerenveen
1-1
De Graafschap
18.12.10
sc Heerenveen
4-0
De Graafschap
17.09.10
De Graafschap
3-2
sc Heerenveen
20.03.09
De Graafschap
2-0
sc Heerenveen
13.12.08
sc Heerenveen
2-0
De Graafschap
26.01.08
De Graafschap
0-3
sc Heerenveen
League Table
| Pos | Team | P | W | D | L | GF | GA | GD | Pts |
| --- | --- | --- | --- | --- | --- | --- | --- | --- | --- |
| 1 | PSV | 25 | 20 | 4 | 1 | 78 | 16 | +62 | 64 |
| 2 | Ajax | 24 | 19 | 2 | 3 | 86 | 20 | +66 | 59 |
| 3 | Feyenoord | 25 | 14 | 5 | 6 | 53 | 30 | +23 | 47 |
| 4 | AZ | 25 | 13 | 5 | 7 | 51 | 30 | +21 | 44 |
| 5 | Vitesse | 25 | 11 | 7 | 7 | 45 | 33 | +12 | 40 |
| 6 | FC Utrecht | 25 | 10 | 7 | 8 | 41 | 34 | +7 | 37 |
| 7 | Heracles Almelo | 25 | 11 | 3 | 11 | 43 | 48 | -5 | 36 |
| 8 | sc Heerenveen | 25 | 8 | 9 | 8 | 56 | 56 | 0 | 33 |
| 9 | FC Groningen | 25 | 9 | 5 | 11 | 30 | 34 | -4 | 32 |
| 10 | VVV-Venlo | 25 | 9 | 5 | 11 | 32 | 43 | -11 | 32 |
| 11 | Willem II | 25 | 9 | 4 | 12 | 40 | 48 | -8 | 31 |
| 12 | ADO Den Haag | 25 | 7 | 7 | 11 | 35 | 51 | -16 | 28 |
| 13 | PEC Zwolle | 24 | 7 | 5 | 12 | 27 | 39 | -12 | 26 |
| 14 | Fortuna Sittard | 25 | 7 | 5 | 13 | 40 | 60 | -20 | 26 |
| 15 | Excelsior | 25 | 7 | 5 | 13 | 32 | 57 | -25 | 26 |
| 16 | FC Emmen | 25 | 6 | 7 | 12 | 29 | 57 | -28 | 25 |
| 17 | De Graafschap | 25 | 6 | 4 | 15 | 28 | 55 | -27 | 22 |
| 18 | NAC Breda | 25 | 4 | 5 | 16 | 23 | 58 | -35 | 17 |
| Pos | Team | P | W | D | L | GF | GA | GD | Pts |
| --- | --- | --- | --- | --- | --- | --- | --- | --- | --- |
| 1 | PSV | 13 | 12 | 1 | 0 | 46 | 4 | +42 | 37 |
| 2 | Feyenoord | 12 | 11 | 0 | 1 | 34 | 9 | +25 | 33 |
| 3 | Ajax | 12 | 10 | 2 | 0 | 51 | 6 | +45 | 32 |
| 4 | Vitesse | 13 | 8 | 4 | 1 | 30 | 18 | +12 | 28 |
| 5 | AZ | 12 | 7 | 3 | 2 | 28 | 11 | +17 | 24 |
| 6 | Heracles Almelo | 12 | 8 | 0 | 4 | 29 | 20 | +9 | 24 |
| 7 | FC Utrecht | 13 | 6 | 4 | 3 | 22 | 12 | +10 | 22 |
| 8 | VVV-Venlo | 12 | 6 | 3 | 3 | 18 | 11 | +7 | 21 |
| 9 | FC Groningen | 12 | 6 | 1 | 5 | 20 | 15 | +5 | 19 |
| 10 | Fortuna Sittard | 12 | 5 | 3 | 4 | 23 | 19 | +4 | 18 |
| 11 | Excelsior | 13 | 5 | 3 | 5 | 21 | 29 | -8 | 18 |
| 12 | De Graafschap | 13 | 5 | 2 | 6 | 21 | 21 | 0 | 17 |
| 13 | NAC Breda | 12 | 4 | 3 | 5 | 16 | 20 | -4 | 15 |
| 14 | ADO Den Haag | 13 | 4 | 3 | 6 | 16 | 26 | -10 | 15 |
| 15 | Willem II | 12 | 4 | 2 | 6 | 18 | 21 | -3 | 14 |
| 16 | PEC Zwolle | 13 | 3 | 3 | 7 | 18 | 25 | -7 | 12 |
| 17 | sc Heerenveen | 12 | 2 | 5 | 5 | 21 | 28 | -7 | 11 |
| 18 | FC Emmen | 13 | 2 | 5 | 6 | 16 | 26 | -10 | 11 |
| Pos | Team | P | W | D | L | GF | GA | GD | Pts |
| --- | --- | --- | --- | --- | --- | --- | --- | --- | --- |
| 1 | Ajax | 12 | 9 | 0 | 3 | 35 | 14 | +21 | 27 |
| 2 | PSV | 12 | 8 | 3 | 1 | 32 | 12 | +20 | 27 |
| 3 | sc Heerenveen | 13 | 6 | 4 | 3 | 35 | 28 | +7 | 22 |
| 4 | AZ | 13 | 6 | 2 | 5 | 23 | 19 | +4 | 20 |
| 5 | Willem II | 13 | 5 | 2 | 6 | 22 | 27 | -5 | 17 |
| 6 | FC Utrecht | 12 | 4 | 3 | 5 | 19 | 22 | -3 | 15 |
| 7 | Feyenoord | 13 | 3 | 5 | 5 | 19 | 21 | -2 | 14 |
| 8 | PEC Zwolle | 11 | 4 | 2 | 5 | 9 | 14 | -5 | 14 |
| 9 | FC Emmen | 12 | 4 | 2 | 6 | 13 | 31 | -18 | 14 |
| 10 | ADO Den Haag | 12 | 3 | 4 | 5 | 19 | 25 | -6 | 13 |
| 11 | FC Groningen | 13 | 3 | 4 | 6 | 10 | 19 | -9 | 13 |
| 12 | Vitesse | 12 | 3 | 3 | 6 | 15 | 15 | 0 | 12 |
| 13 | Heracles Almelo | 13 | 3 | 3 | 7 | 14 | 28 | -14 | 12 |
| 14 | VVV-Venlo | 13 | 3 | 2 | 8 | 14 | 32 | -18 | 11 |
| 15 | Excelsior | 12 | 2 | 2 | 8 | 11 | 28 | -17 | 8 |
| 16 | Fortuna Sittard | 13 | 2 | 2 | 9 | 17 | 41 | -24 | 8 |
| 17 | De Graafschap | 12 | 1 | 2 | 9 | 7 | 34 | -27 | 5 |
| 18 | NAC Breda | 13 | 0 | 2 | 11 | 7 | 38 | -31 | 2 |
Scores Vs Opponents
| | | | |
| --- | --- | --- | --- |
| Pos | Team | Home | Away |
| 1 | PSV | 2-2 | 3-0 |
| 2 | Ajax | 0-4 | 4-4 |
| 3 | Feyenoord | 3-5 | 4th Apr |
| 4 | AZ | 0-2 | 2-3 |
| 5 | Vitesse | 1-1 | 2-2 |
| 6 | FC Utrecht | 2-3 | 28th Apr |
| 7 | Heracles Almelo | 3-5 | 19th Apr |
| 8 | sc Heerenveen | N/A | N/A |
| 9 | FC Groningen | 14th Apr | 2-0 |
| 10 | VVV-Venlo | 23rd Apr | 1-1 |
| 11 | Willem II | 4-2 | 1-5 |
| 12 | ADO Den Haag | 1-1 | 2-3 |
| 13 | PEC Zwolle | 1-1 | 2-3 |
| 14 | Fortuna Sittard | 3-1 | 2-4 |
| 15 | Excelsior | 30th Mar | 3-3 |
| 16 | FC Emmen | 1-1 | 7th Apr |
| 17 | De Graafschap | 16th Mar | 0-5 |
| 18 | NAC Breda | 12th May | 4-2 |
| | | | |
| --- | --- | --- | --- |
| Pos | Team | Home | Away |
| 1 | PSV | 1-4 | 14th Apr |
| 2 | Ajax | 28th Apr | 8-0 |
| 3 | Feyenoord | 2-0 | 4-0 |
| 4 | AZ | 6th Apr | 1-0 |
| 5 | Vitesse | 2-2 | 12th May |
| 6 | FC Utrecht | 0-1 | 5-0 |
| 7 | Heracles Almelo | 30th Mar | 4-0 |
| 8 | sc Heerenveen | 0-5 | 16th Mar |
| 9 | FC Groningen | 0-1 | 2nd Apr |
| 10 | VVV-Venlo | 1-2 | 20th Apr |
| 11 | Willem II | 2-1 | 3-2 |
| 12 | ADO Den Haag | 1-1 | 0-0 |
| 13 | PEC Zwolle | 0-2 | 0-3 |
| 14 | Fortuna Sittard | 5-1 | 3-1 |
| 15 | Excelsior | 4-1 | 2-0 |
| 16 | FC Emmen | 23rd Apr | 1-1 |
| 17 | De Graafschap | N/A | N/A |
| 18 | NAC Breda | 3-0 | 3-0 |
How we calculate our stats
Our stats are based on games this season. Games played this season: 50
(25 by Heerenveen) and (25 by De Graafschap)

Goals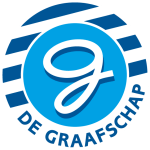 100%
Over 0.5 Goals (%)
96%
100%
Over 1.5 Goals (%)
84%
2.24
Average Goals For
1.12
2.24
Average Goals Conceded
2.2
16%
Failed to Score (%)
48%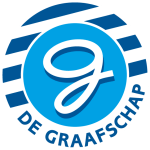 100%
Over 0.5 Goals (%)
100%
100%
Over 1.5 Goals (%)
85%
1.75
Average Goals For
1.62
2.33
Average Goals Conceded
1.62
17%
Failed to Score (%)
31%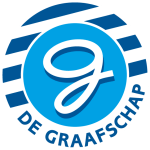 100%
Over 0.5 Goals (%)
92%
100%
Over 1.5 Goals (%)
83%
2.69
Average Goals For
0.58
2.15
Average Goals Conceded
2.83
15%
Failed to Score (%)
67%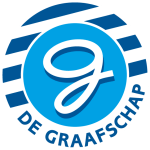 100%
Over 0.5 Goals (%)
100%
100%
Over 1.5 Goals (%)
90%
2.4
Average Goals Conceded
2.1
10%
Failed to Score (%)
40%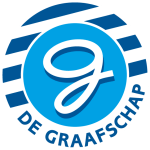 100%
Over 0.5 Goals (%)
100%
100%
Over 1.5 Goals (%)
90%
2.4
Average Goals Conceded
1.9
20%
Failed to Score (%)
30%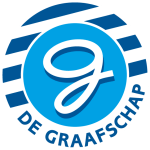 100%
Over 0.5 Goals (%)
90%
100%
Over 1.5 Goals (%)
80%
2.2
Average Goals Conceded
3.1
20%
Failed to Score (%)
80%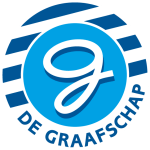 100%
Over 0.5 Goals (%)
100%
100%
Over 1.5 Goals (%)
80%
2.8
Average Goals Conceded
1.4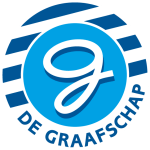 100%
Over 0.5 Goals (%)
100%
100%
Over 1.5 Goals (%)
80%
3.2
Average Goals Conceded
1.8
20%
Failed to Score (%)
40%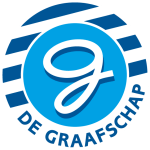 100%
Over 0.5 Goals (%)
100%
100%
Over 1.5 Goals (%)
80%
1.6
Average Goals Conceded
2.4
Goalscorers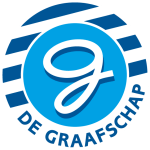 Michel Vlap
14
8
Youssef El Jebli
Sam Lammers
14
6
Fabian Serrarens
Mitchell van Bergen
6
3
Delano Burgzorg
Michel Vlap
6
2
Fabian Serrarens
Sam Lammers
2
1
Daryl van Mieghem
Nemanja Mihajlovic
1
1
Javier Vet
Cards & Corners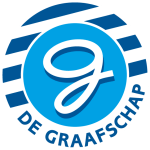 Morten Thorsby
6
4
Youssef El Jebli
Ben Rienstra
4
4
Frank Olijve
Daniel Høegh
4
3
Fabian Serrarens
5
Average Corners Against
5
Goal Margins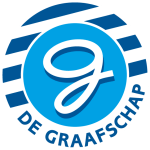 Goal Timings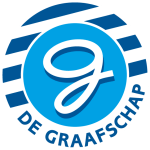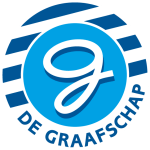 Home First Half
Home Second Half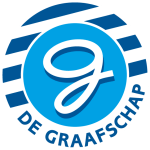 Away First Half
Away Second Half
Sign Up To The Newsletter & You Might Win A Football Shirt Of Your Choice
Sign Up To The Newsletter & You Might Win A Football Shirt Of Your Choice
Our match preview predictions are fully researched and provided in good faith but no profits are guaranteed. Please gamble responsibly, you should only ever gamble with money you can afford to lose. Visit our responsible gambling guidelines for more information. 18+