Select a Different Fixture
Helmond Sport vs Go Ahead Eagles Predictions, Betting Tips and Match Previews
Holland Eerste Divisie
|
Lavans Stadion
|
15th March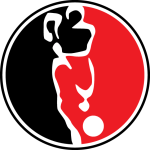 Helmond Sport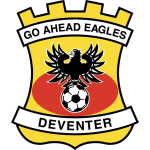 Go Ahead Eagles
Helmond Sport vs Go Ahead Eagles predictions for Friday evening's Eerste Divisie encounter at Lavans Stadion.  2nd placed Go Ahead are strong odds-on favourites to land a third straight league win when they take on Helmond Sport on match day 29. Read on for all our free match predictions and betting tips.
Go Ahead Eagles Win To Nil @ 17/10
Go Ahead Eagles 2-0 @ 8/1
Reason For Helmond Sport vs Go Ahead Eagles Betting Tips
Last week's 0-1 success at Volendam made it two wins and two clean sheets for Go Ahead Eagles since their 6-1 humiliation against Sparta on match day 26, and John Stegeman's side have now overtaken the Rotterdam outfit to go 2nd in the Eerste Divisie standings. Whilst catching runaway leaders Twente looks nigh on impossible with ten games to go in the regular season, Eagles should at least consolidate their current status as best of the rest with another victory against Helmond Sport this Friday.
A Bruno Andrade goal on the half hour mark was enough to earn Go Ahead an important three points at Kras Stadion on match day 28 and inflict Volendam's first league defeat in seven.
Following a solid 2-0 success at home to in-form MVV the previous week, Eagles now look in good shape again after an atrocious display against Sparta Rotterdam on match day 26, and the Deventer outfit will be keen to hold onto 2nd place to go into the Play-offs with a favourite's chance.
The pressure is well and truly off Eagles now considering their Play-off place is all but secured and leaders Twente are too far ahead to be caught. The Enschede club are effectively 11 points clear at the top due to boasting a far superior goal difference, so Go Ahead know that they can go about their business with a fair degree of freedom and simply look to build momentum ahead of May's promotion shoot-out.
That should spell danger for Helmond Sport this Friday, who remain joint bottom of the standings with Jong Utrecht following a comprehensive 3-0 loss at Den Bosch last week.
The result made it eight defeats on the spin for Rob Alflen's side who have managed to win just two of their 28 games to date this term, and that stat alone is enough to explain why Helmond are 13/2 underdogs for this week's clash.
One slight positive for Sport is the fact that both of those wins have arrived at Lavans Stadion, including a shock 3-0 success against 3rd placed Sparta in late November, but Alflen's strugglers have got nowhere near that level of form since.
They have scored just three goals for the concession of 19 across those last eight outings, so Go Ahead should encounter little resistance on match day 29 as they seek to bring up win number 17 for the campaign.
The visitors have been a little inconsistent overall on the road this term as indicated by their record of seven wins, two draws and five defeats, but they have far too much class for Sport and can beat the hosts to nil as they did at in December's reverse fixture at De Adelaarshorst (1-0).
Our selection is boosted by that result and Eagles' two recent clean sheets, and give punters a solid and more attractive alternative to backing the visitors at odds-on in the match betting. We don't expect a deluge of goals for Go Ahead who tend to just get the job done more often than not, so 0-2 is our correct score prediction in favour of John Stegeman's men.
Head to Head
30 previous meetings between the sides have yielded 14 wins for Go Ahead, nine victories for Sport and seven draws. Eagles came out on top 1-0 in this season's reverse fixture at De Adelaarshorst in December.
Helmond Sport Team News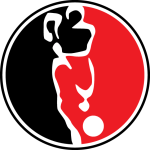 There are no injury concerns for the hosts here, who are likely to welcome back defender Maikel Verkoelen following a three match suspension.
Go Ahead Eagles Team News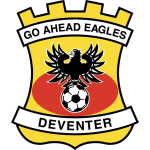 Go Ahead will still be without captain Jeroen Veldmate (hamstring) and midfielder Jeff Stans (cruciate) for this Friday's clash with Sport.
Next Fixtures To Kick Off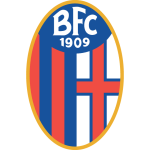 Bologna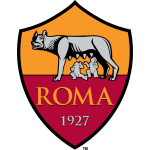 Roma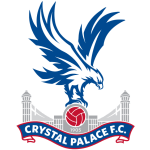 Crystal Palace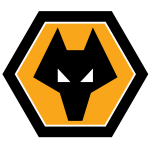 Wolverhampton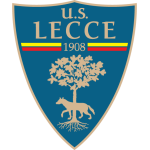 Lecce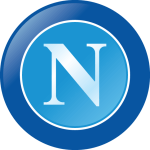 Napoli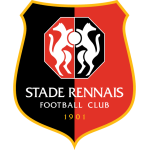 Rennes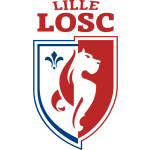 Lille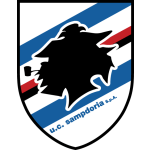 Sampdoria
Torino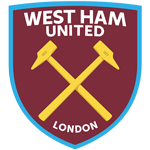 West Ham United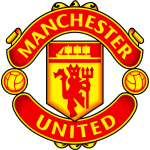 Manchester United
Helmond Sport vs Go Ahead Eagles Stats
Powered by

Helmond Sport have lost their last eight league matches.
The hosts have scored just three goals in total across those fixtures, conceding 19.
Go Ahead Eagles have won their last two league games, keeping clean sheets in both.
Sign Up To The Newsletter & You Might Win A Football Shirt Of Your Choice
Sign Up To The Newsletter & You Might Win A Football Shirt Of Your Choice
| Bookie | Home Win | Draw | Away Win | Offer |
| --- | --- | --- | --- | --- |
| | | | | |
| | | | | |
| | | | | |
| | | | | |
| | | | | |
| | | | | |
| | | | | |
| Bookie | Home & Yes | Away & Yes | Offer |
| --- | --- | --- | --- |
| | | | |
| | | | |
| | | | |
| | | | |
| | | | |
| | | | |
| | | | |
| Bookie | Under 0.5 | Over 0.5 | Under 1.5 | Over 1.5 | Under 2.5 | Over 2.5 | Under 3.5 | Over 3.5 | Under 4.5 | Over 4.5 | Under 5.5 | Over 5.5 | Under 6.5 | Over 6.5 | Under 7.5 | Over 7.5 | Under 8.5 | Over 8.5 | Under 9.5 | Over 9.5 | Offer |
| --- | --- | --- | --- | --- | --- | --- | --- | --- | --- | --- | --- | --- | --- | --- | --- | --- | --- | --- | --- | --- | --- |
| | | | | | | | | | | | | | | | N/A | N/A | N/A | N/A | N/A | N/A | |
| | N/A | N/A | | | | | | | | | | | N/A | N/A | N/A | N/A | N/A | N/A | N/A | N/A | |
| | | | | | | | | | | | | | | | | | | | | | |
| | | | | | | | | | | | | | | | | | | | N/A | N/A | |
| | N/A | N/A | | | | | | | | | | | N/A | N/A | N/A | N/A | N/A | N/A | N/A | N/A | |
| | | | | | | | | | | | | | | | | | | | N/A | N/A | |
| | | | | | | | | | | | | | | | | | | | | | |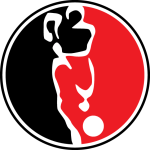 0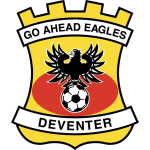 0
| | | | | | | | | | | | | | | | | | | | | | | | | | | | | | | | | | | | | | | | | | | | | | | | | | | | | | | | | | | | | | | | | | | | | | | | | | | |
| --- | --- | --- | --- | --- | --- | --- | --- | --- | --- | --- | --- | --- | --- | --- | --- | --- | --- | --- | --- | --- | --- | --- | --- | --- | --- | --- | --- | --- | --- | --- | --- | --- | --- | --- | --- | --- | --- | --- | --- | --- | --- | --- | --- | --- | --- | --- | --- | --- | --- | --- | --- | --- | --- | --- | --- | --- | --- | --- | --- | --- | --- | --- | --- | --- | --- | --- | --- | --- | --- | --- | --- | --- | --- | --- |
| Bookie | Odds | Odds | Odds | Odds | Odds | Odds | Odds | Odds | Odds | Odds | Odds | Odds | Odds | Odds | Odds | Odds | Odds | Odds | Odds | Odds | Odds | Odds | Odds | Odds | Odds | Odds | Odds | Odds | Odds | Odds | Odds | Odds | Odds | Odds | Odds | Odds | Odds | Odds | Odds | Odds | Odds | Odds | Odds | Odds | Odds | Odds | Odds | Odds | Odds | Odds | Odds | Odds | Odds | Odds | Odds | Odds | Odds | Odds | Odds | Odds | Odds | Odds | Odds | Odds | Odds | Odds | Odds | Odds | Odds | Odds | Odds | Odds | Odds | Offer |
| | | | | | | | | | | | | | | | | | | | | | | | | | | | | | | | | | | | | N/A | N/A | | N/A | N/A | N/A | N/A | N/A | N/A | N/A | N/A | N/A | N/A | N/A | N/A | N/A | N/A | N/A | N/A | N/A | N/A | N/A | N/A | N/A | N/A | N/A | N/A | | N/A | N/A | N/A | N/A | N/A | N/A | N/A | N/A | N/A | N/A | |
| | | | | | | | | | | | | | | | | | | | | | | | | | | | | | | | | | | | | N/A | N/A | N/A | N/A | N/A | N/A | N/A | N/A | N/A | N/A | N/A | N/A | N/A | N/A | N/A | N/A | N/A | N/A | N/A | N/A | N/A | N/A | N/A | N/A | N/A | N/A | N/A | N/A | N/A | N/A | N/A | N/A | N/A | N/A | N/A | N/A | N/A | N/A | |
| | | | | | | | | | | | | | | | | | | | | | | | | | | | | | | | | | | | | | | | | | | | | | | | | | | | | | | | | | | | | | | | | | | | | | | | | | N/A | |
| | | | | | | | | | | | | | | | | | | | | | | | | | | | | | | | | | N/A | | | N/A | N/A | N/A | N/A | N/A | N/A | N/A | N/A | N/A | N/A | N/A | N/A | N/A | N/A | N/A | N/A | N/A | N/A | N/A | N/A | N/A | N/A | N/A | N/A | N/A | N/A | N/A | N/A | N/A | N/A | N/A | N/A | N/A | N/A | N/A | N/A | N/A | N/A | |
| | | | | | | | N/A | N/A | N/A | N/A | | | | | N/A | | | | | | | | | | | | | | N/A | | | N/A | N/A | N/A | N/A | N/A | N/A | N/A | N/A | N/A | N/A | N/A | N/A | N/A | N/A | N/A | N/A | N/A | N/A | N/A | N/A | N/A | N/A | N/A | N/A | N/A | N/A | N/A | N/A | N/A | N/A | N/A | N/A | N/A | N/A | N/A | N/A | N/A | N/A | N/A | N/A | N/A | N/A | |
| | | | | | | | | | | | | | | | | | | | | | | | | | | | | | | | | | N/A | | | N/A | N/A | N/A | N/A | N/A | N/A | N/A | N/A | N/A | N/A | N/A | N/A | N/A | N/A | N/A | N/A | N/A | N/A | N/A | N/A | N/A | N/A | N/A | N/A | N/A | N/A | N/A | N/A | N/A | N/A | N/A | N/A | N/A | N/A | N/A | N/A | N/A | N/A | |
| | | | | | | | | | | | | | | | | | | | | | | | | | | | | | | | | | | | | | | | | | | | | | | | | | | | | | | | | | | | | | | | | | | | | | | | | | N/A | |
Bookie
Home -1
Away +1
Home -2
Away +2
Away -1
Home +1
Away -2
Home +2
Away -3
Home +3
Away -4
Home +4
Home -3
Away +3
Away +4
Away +5
Away -5
Home +5
Offer
N/A
N/A
N/A
N/A
N/A
N/A
N/A
N/A
N/A
N/A
N/A
N/A
N/A
N/A
N/A
N/A
N/A
N/A
N/A
N/A
N/A
N/A
N/A
N/A
N/A
N/A
N/A
N/A
N/A
N/A
N/A
N/A
N/A
N/A
N/A
N/A
N/A
N/A
N/A
N/A
N/A
N/A
N/A
N/A
N/A
N/A
N/A
N/A
N/A
N/A
N/A
N/A
N/A
N/A
N/A
N/A
N/A
N/A
N/A
N/A
N/A