Select a Different Fixture
Leganes vs Alaves Predictions, Betting Tips and Match Previews
Spain La Liga
|
Estadio Municipal de Butarque
|
23rd November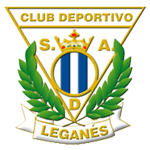 Leganes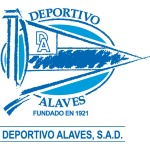 Alaves
Leganes vs Alaves predictions for this Friday's game in Spain's La Liga as the high-flying Basques aim to climb back into top spot. Read on for our free betting tips and predictions.
Alaves Double Chance @ 4/5
Reason For Leganes vs Alaves Betting Tips
This first match this weekend in La Liga comes from Butarque on Friday night. It's a big one for the visitors who would take top spot for 24 hours at least with a win. Alaves have already occupied that position in what is turning into a remarkable season for the Basque club. Leganes were the surprise package this time twelve months ago but they currently sit in the bottom three and will be motivated by the possibility of climbing out of the drop-zone here.
It's not a great surprise to see Leganes struggling. They sold arguably their best player in the summer in the shape of Gabriel Pires and didn't do a great deal to add quality to their squad. Mauricio Pellegrino was always going to have a big job on his hands but will take some comfort from his side's home displays as he prepares to lock horns with the club he successfully managed two seasons ago.
There were briefly a couple of coaches in between him and current Alaves boss Abelardo but neither lasted long. Abelardo has built on the fine job Pellegrino did, with arguably a weaker squad at his disposal and if this fine run goes on for much longer, talk of Alaves mounting a European challenge won't be too far-fetched.
This is quite a tough one to call and it's certainly a little bit strange to see Leganes such clear favourites with the bookies, given they currently sit 13 points and 14 places below their opponents. Leganes have performed pretty well in recent weeks but even so they are without a win in 5 matches coming into this and have only won twice all season, with one of those games against struggling Rayo.
Alaves seem to thrive on the underdog tag so it won't bother them one bit that the bookies still don't seem convinced by them. They've already won a tough Friday night game in Vigo this season to move into 1st place and many teams would buckle under that kind of pressure. Alaves have avoided defeat in 75% of their league games this term and have an excellent record of 6 wins from their last 10 away matches in La Liga. They kept a clean sheet in all but one of those victories and up against a Leganes side that has the joint 2nd worst goal-scoring record in the division, they should fancy this.
Overall backing Alaves or Draw Double Chance could be the way to go here while going for an Away Win could be worth a punt at long odds, given Alaves' impressive recent away record.
Head to Head
Alaves haven't won any of their last 7 matches against Leganes. 3 of the 4 top flight meetings between these clubs have produced score draws while Leganes won this fixture 1-0 last term.
Predicted Lineups
Line ups are predicted by our Team News Analysts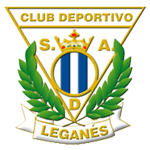 Leganes
3-4-2-1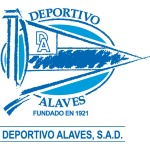 Alaves
4-4-2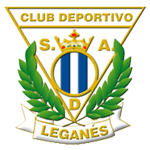 Predicted Starting XI's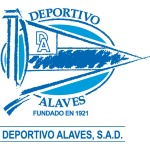 Jonathan Silva
Manu Garcia
Oscar Rodriguez
Ruben Sobrino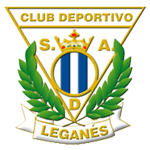 Subs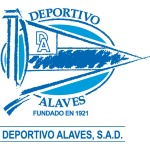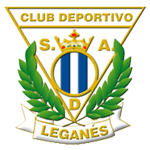 Doubtful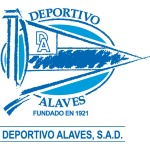 Cuellar (Injured)
Fernando Pacheco (Injured)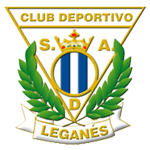 Unavailable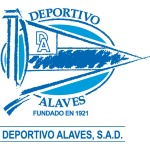 Munoz (Injured)
Rodrigo Ely (Injured)
Szymanowski (Injured)
Tomas Pina (Injured)
More Spain La Liga Fixtures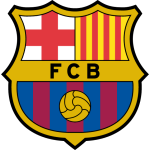 Barcelona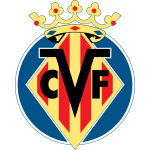 Villarreal
Leganes vs Alaves Stats
Leganes have only won one of their eight LaLiga games played on Friday (D2 L5), although it came against Alaves (1-0 in August 2017).
Leganes have only lost one LaLiga home game this season (MP5 W2 D2 L1), equaling their start in home games last season.
Alaves' haul of 23 points after their opening 12 top-flight games this season is their best LaLiga start in their history (W7 D2 L3) at this stage of the competition.
Alaves (38.5%) and Leganes (38.6%) are the LaLiga teams with the lowest possession percentage on average this season.
No Alaves player has been involved in more LaLiga goals this season than Jony (seven, two goals and five assists).
Leganes player Guido Carrillo has scored in his last two league appearances at Butarque (two goals) and could become the first Leganes player to score in three consecutive home games in the top-flight.
This will be the first competitive game between Leganes manager Mauricio Pellegrino and Alaves in his managerial career. As an Alaves manager, the Argentinean won 36.8% of their LaLiga games (14 out of 38), a higher percentage than Leganes this season (18.2%, two out of 11).
Alaves' Abelardo Fernández is unbeaten in his two LaLiga meetings with Leganes as a manager (W1 D1), with his team scoring just two goals in each.
Sign Up To The Newsletter & You Might Win A Football Shirt Of Your Choice
Sign Up To The Newsletter & You Might Win A Football Shirt Of Your Choice
| Bookie | Home Win | Draw | Away Win | Offer |
| --- | --- | --- | --- | --- |
| | | | | |
| | | | | |
| | | | | |
| | | | | |
| | | | | |
| | | | | |
| | | | | |
| Bookie | Home & Yes | Away & Yes | Offer |
| --- | --- | --- | --- |
| | | | |
| | | | |
| | | | |
| | | | |
| | | | |
| | | | |
| | | | |
| Bookie | Under 0.5 | Over 0.5 | Under 1.5 | Over 1.5 | Under 2.5 | Over 2.5 | Under 3.5 | Over 3.5 | Under 4.5 | Over 4.5 | Under 5.5 | Over 5.5 | Under 6.5 | Over 6.5 | Under 7.5 | Over 7.5 | Under 8.5 | Over 8.5 | Under 9.5 | Over 9.5 | Offer |
| --- | --- | --- | --- | --- | --- | --- | --- | --- | --- | --- | --- | --- | --- | --- | --- | --- | --- | --- | --- | --- | --- |
| | | | | | | | | | | | | | N/A | N/A | N/A | N/A | N/A | N/A | N/A | N/A | |
| | | | | | | | | | | | N/A | N/A | N/A | N/A | N/A | N/A | N/A | N/A | N/A | N/A | |
| | | | | | | | | | | | | | | | | | | | | | |
| | | | | | | | | | | | | | | | | | | N/A | N/A | N/A | |
| | | | | | | | | | | | N/A | N/A | N/A | N/A | N/A | N/A | N/A | N/A | N/A | N/A | |
| | | | | | | | | | | | | | | | | | | N/A | N/A | N/A | |
| | | | | | | | | | | | | | | | | | | | | | |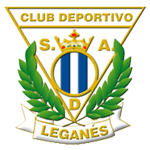 0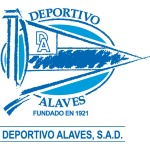 0
| | | | | | | | | | | | | | | | | | | | | | | | | | | | | | | | | | | | | | | | | | | | | | | | | | | | | | | | | | | | | | | | | | | | | | | | | | | |
| --- | --- | --- | --- | --- | --- | --- | --- | --- | --- | --- | --- | --- | --- | --- | --- | --- | --- | --- | --- | --- | --- | --- | --- | --- | --- | --- | --- | --- | --- | --- | --- | --- | --- | --- | --- | --- | --- | --- | --- | --- | --- | --- | --- | --- | --- | --- | --- | --- | --- | --- | --- | --- | --- | --- | --- | --- | --- | --- | --- | --- | --- | --- | --- | --- | --- | --- | --- | --- | --- | --- | --- | --- | --- | --- |
| Bookie | Odds | Odds | Odds | Odds | Odds | Odds | Odds | Odds | Odds | Odds | Odds | Odds | Odds | Odds | Odds | Odds | Odds | Odds | Odds | Odds | Odds | Odds | Odds | Odds | Odds | Odds | Odds | Odds | Odds | Odds | Odds | Odds | Odds | Odds | Odds | Odds | Odds | Odds | Odds | Odds | Odds | Odds | Odds | Odds | Odds | Odds | Odds | Odds | Odds | Odds | Odds | Odds | Odds | Odds | Odds | Odds | Odds | Odds | Odds | Odds | Odds | Odds | Odds | Odds | Odds | Odds | Odds | Odds | Odds | Odds | Odds | Odds | Odds | Offer |
| | | | | | | | | | | | | | | | | | | | | | | | | | | | | | | | N/A | N/A | N/A | N/A | N/A | N/A | N/A | N/A | N/A | N/A | N/A | N/A | N/A | N/A | N/A | N/A | N/A | N/A | N/A | N/A | N/A | N/A | N/A | N/A | N/A | N/A | N/A | N/A | N/A | N/A | N/A | N/A | N/A | N/A | N/A | N/A | N/A | N/A | N/A | N/A | N/A | N/A | N/A | |
| | | | | | | | | | | | | | | N/A | N/A | | | | | | | | | | | | | | | N/A | N/A | N/A | N/A | N/A | N/A | N/A | N/A | N/A | N/A | N/A | N/A | N/A | N/A | N/A | N/A | N/A | N/A | N/A | N/A | N/A | N/A | N/A | N/A | N/A | N/A | N/A | N/A | N/A | N/A | N/A | N/A | N/A | N/A | N/A | N/A | N/A | N/A | N/A | N/A | N/A | N/A | N/A | N/A | |
| | | | | | | | | | | | | | | | | | | | | | | | | | | | | | | | | | | | | | | | | | | | | | | | | | | | | | | | | | | | | | | | | | | | | | | | | | N/A | |
| | | | | | | | | | | | | | | N/A | N/A | | | | | | | | | | | | | | | N/A | N/A | N/A | N/A | N/A | N/A | N/A | N/A | N/A | N/A | N/A | N/A | N/A | N/A | N/A | N/A | N/A | N/A | N/A | N/A | N/A | N/A | N/A | N/A | N/A | N/A | N/A | N/A | N/A | N/A | N/A | N/A | N/A | N/A | N/A | N/A | N/A | N/A | N/A | N/A | N/A | N/A | N/A | N/A | |
| | | | | | | | | | | | | | | N/A | N/A | | | | | | | | | | | | | | | N/A | N/A | N/A | N/A | N/A | N/A | N/A | N/A | N/A | N/A | N/A | N/A | N/A | N/A | N/A | N/A | N/A | N/A | N/A | N/A | N/A | N/A | N/A | N/A | N/A | N/A | N/A | N/A | N/A | N/A | N/A | N/A | N/A | N/A | N/A | N/A | N/A | N/A | N/A | N/A | N/A | N/A | N/A | N/A | |
| | | | | | | | | | | | | | | N/A | N/A | | | | | | | | | | | | | | | N/A | N/A | N/A | N/A | N/A | N/A | N/A | N/A | N/A | N/A | N/A | N/A | N/A | N/A | N/A | N/A | N/A | N/A | N/A | N/A | N/A | N/A | N/A | N/A | N/A | N/A | N/A | N/A | N/A | N/A | N/A | N/A | N/A | N/A | N/A | N/A | N/A | N/A | N/A | N/A | N/A | N/A | N/A | N/A | |
| | | | | | | | | | | | | | | | | | | | | | | | | | | | | | | | | | | | | | | | | | | | | | | | | | | | | | | | | | | | | | | | | | | | | | | | | | N/A | |
| Bookie | Home -1 | Away +1 | Home -2 | Away +2 | Home -3 | Away +3 | Home -4 | Away +4 | Away +5 | Away -1 | Home +1 | Away -2 | Home +2 | Away -3 | Home +3 | Home +4 | Home +5 | Offer |
| --- | --- | --- | --- | --- | --- | --- | --- | --- | --- | --- | --- | --- | --- | --- | --- | --- | --- | --- |
| | | | | | | | N/A | N/A | N/A | | | | | N/A | N/A | N/A | N/A | |
| | | | | | | | N/A | N/A | N/A | | | | | N/A | N/A | N/A | N/A | |
| | | | | | N/A | N/A | N/A | N/A | N/A | | | | | N/A | N/A | N/A | N/A | |
| | | | | | | | | | | | | | | | | | | |
| | | | | | N/A | N/A | N/A | N/A | N/A | | | N/A | N/A | N/A | N/A | N/A | N/A | |
| | | | | | | | | | | | | | | | | | | |
| | | | | | N/A | N/A | N/A | N/A | N/A | | | | | N/A | N/A | N/A | N/A | |