Select a Different Fixture
Leicester City vs Manchester City Predictions, Betting Tips and Match Previews

Carabao Cup
|
King Power Stadium
|
18th December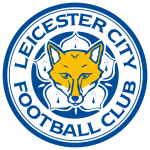 Leicester City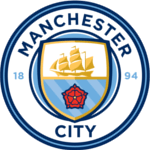 Manchester City
Leicester vs Manchester City predictions for Tuesday's Carabao Cup fixture at King Power Stadium. Can the Foxes fare better than when they last faced the Premier League champions? Continue reading below for all our free tips and predictions.
Dean Goddard from Free Super Tips covers our Leicester City vs Manchester City predictions and betting tips in the video preview below.
Manchester City & Both Teams To Score @ 19/10
Manchester City 3-1 @ 21/2
Reason For Leicester City vs Manchester City Betting Tips
Leicester lost for the second match in a row when they visited Crystal Palace at the weekend, so it's easy to think that Claude Puel's men may be feeling a little downbeat ahead of this fixture. A lack of confidence is certainly not what the doctor ordered prior to facing the best team in the country.
Aside from their recent efforts not really being up to scratch, Leicester haven't exactly got to this stage of the competition by blowing teams away. OK, they easily got the better of League One's Fleetwood in the second round, but they required a penalty shootout to edge past Wolves having drawn 0-0, while they also needed penalties to come through after delivering a lacklustre effort against Southampton in the last round. On that occasion, Puel's men struggled to create opportunities, as the fact that they clocked just 0.56 expected goals suggests. Unless they're going to deliver a much-improved effort against the Citizens on Tuesday evening, then there's little point in turning up.
35/1
City to win, Sterling to score, BTTS, Wes Morgan carded.
#OddsOnThat special for ALL customers!
BET TIP HERE
As we all know, Man City have been excellent in the league this season, but they've also delivered a couple of top-drawer performances in this competition. That's hardly a revelation, but as they're fighting for bigger and better prizes, it would be easy for the Premier League big-boys to take it easy in the League Cup. They beat Fulham in the last round, clocking an impressive 3.5 expected goals in the process. A mere repeat of that effort would likely see them book their place in the semi-finals with ease.
On paper, this can only go one way, though if we look at Manchester City's last couple of away performances, then there is a glimmer of hope for the hosts. If the visitors are at anything near their best, then they'll overpower Leicester, but the hosts may just be capable of getting competitive in the final third. As we saw against Chelsea recently, Manchester City can be got at, especially on the break, while much of the same can be said for their previous away match. On that occasion, the Citizens were breached, while they also gave up 1.88 expected goals. In fact, in each of City's last four away matches, against Spurs, West Ham, Watford and Chelsea, Guardiola's men have conceded chances.
Stopping the competition favourites from hitting their stride in the final third is very difficult to do, so it would be a huge surprise if Leicester nullified Man City on Tuesday, but if they show the same desire to exploit the space left in behind as Chelsea, Watford and West Ham did, then there's hope for them going forward, especially with Jamie Vardy now fit again.
At the prices, 'Manchester City to Win & Both Teams to Score' is the angle of attack. The visitors better Leicester in all offensive areas; they've got more individual quality, they create more chances, they get into the opposing penalty area more often, they take more shots and they score more goals, but their recent away efforts suggest that they can be got at ever so slightly.
Head to Head
Manchester City have a promising recent record in this fixture. Tuesday's visitors have won three of the last four renewals, while they're unbeaten during that time. Leicester did beat Guardiola's men at this venue in 2016, though they've since gone two home matches against City without a win.
Leicester City Team News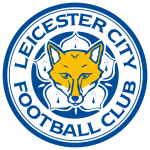 Matty James remains sidelined for Leicester, while Daniel Amartey is also out. There are doubts over the fitness of Ben Chilwell too. Jamie Vardy is now fit again and is likely to feature.
Manchester City Team News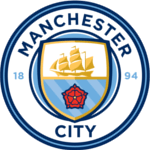 Manchester City will be without Eliaquim Mangala, Benjamin Mendy and David Silva on Tuesday evening, while the likes of Aymeric Laporte and Fernandinho will be rested. Both Kevin De Bruyne and Sergio Aguero are expected to come into the starting XI.
More Carabao Cup Fixtures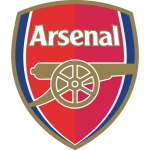 Arsenal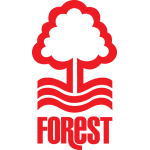 Nottingham Forest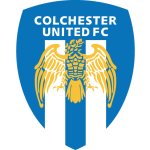 Colchester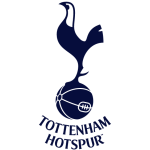 Tottenham Hotspur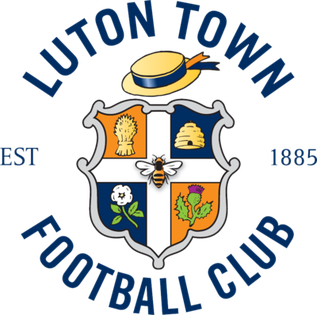 Luton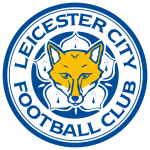 Leicester City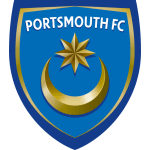 Portsmouth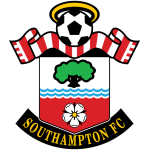 Southampton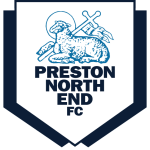 Preston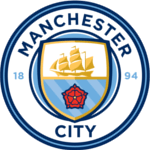 Manchester City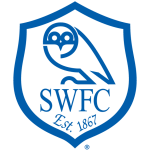 Sheffield Wednesday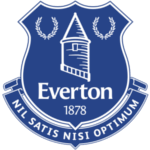 Everton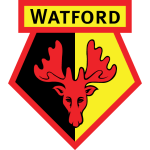 Watford
Swansea City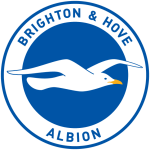 Brighton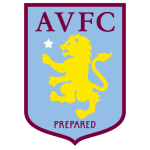 Aston Villa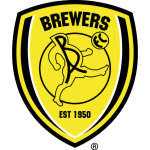 Burton Albion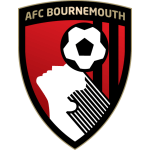 AFC Bournemouth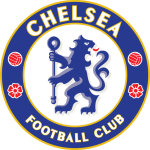 Chelsea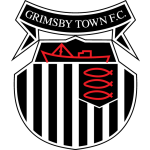 Grimsby Town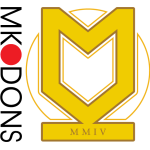 MK Dons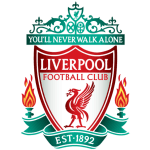 Liverpool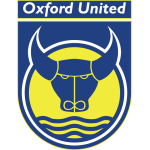 Oxford United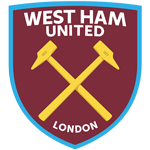 West Ham United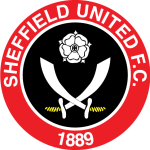 Sheffield United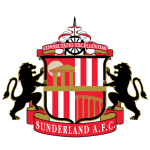 Sunderland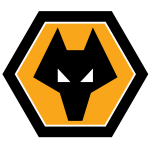 Wolverhampton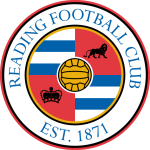 Reading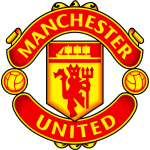 Manchester United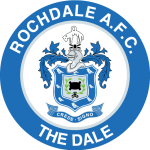 Rochdale
Leicester City vs Manchester City Stats
Manchester City have surrendered an average of 1.32 expected goals in their last three away matches.
Leicester have scored at least once in five of their last six matches against Manchester City.
No team in the Premier League this season has accumulated more expected goals than Manchester City.
Sign Up To The Newsletter & You Might Win A Football Shirt Of Your Choice
Sign Up To The Newsletter & You Might Win A Football Shirt Of Your Choice
| Bookie | Home Win | Draw | Away Win | Offer |
| --- | --- | --- | --- | --- |
| | | | | |
| | | | | |
| | | | | |
| | | | | |
| | | | | |
| | | | | |
| | | | | |
| Bookie | Home & Yes | Away & Yes | Offer |
| --- | --- | --- | --- |
| | | | |
| | | | |
| | | | |
| | | | |
| | | | |
| | | | |
| | | | |
| Bookie | Under 0.5 | Over 0.5 | Under 1.5 | Over 1.5 | Under 2.5 | Over 2.5 | Under 3.5 | Over 3.5 | Under 4.5 | Over 4.5 | Under 5.5 | Over 5.5 | Under 6.5 | Over 6.5 | Under 7.5 | Over 7.5 | Under 8.5 | Over 8.5 | Under 9.5 | Over 9.5 | Offer |
| --- | --- | --- | --- | --- | --- | --- | --- | --- | --- | --- | --- | --- | --- | --- | --- | --- | --- | --- | --- | --- | --- |
| | | | | | | | | | | | | | | | N/A | N/A | N/A | N/A | N/A | N/A | |
| | N/A | N/A | | | | | | | | | | | N/A | N/A | N/A | N/A | N/A | N/A | N/A | N/A | |
| | | | | | | | | | | | | | | | | | | | | | |
| | | | | | | | | | | | | | | | | | | | N/A | N/A | |
| | N/A | N/A | | | | | | | | | | | N/A | N/A | N/A | N/A | N/A | N/A | N/A | N/A | |
| | | | | | | | | | | | | | | | | | | | N/A | N/A | |
| | | | | | | | | | | | | | | | | | | | | | |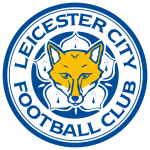 0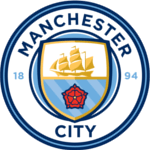 0
| | | | | | | | | | | | | | | | | | | | | | | | | | | | | | | | | | | | | | | | | | | | | | | | | | | | | | | | | | | | | | | | | | | | | | | | | | | |
| --- | --- | --- | --- | --- | --- | --- | --- | --- | --- | --- | --- | --- | --- | --- | --- | --- | --- | --- | --- | --- | --- | --- | --- | --- | --- | --- | --- | --- | --- | --- | --- | --- | --- | --- | --- | --- | --- | --- | --- | --- | --- | --- | --- | --- | --- | --- | --- | --- | --- | --- | --- | --- | --- | --- | --- | --- | --- | --- | --- | --- | --- | --- | --- | --- | --- | --- | --- | --- | --- | --- | --- | --- | --- | --- |
| Bookie | Odds | Odds | Odds | Odds | Odds | Odds | Odds | Odds | Odds | Odds | Odds | Odds | Odds | Odds | Odds | Odds | Odds | Odds | Odds | Odds | Odds | Odds | Odds | Odds | Odds | Odds | Odds | Odds | Odds | Odds | Odds | Odds | Odds | Odds | Odds | Odds | Odds | Odds | Odds | Odds | Odds | Odds | Odds | Odds | Odds | Odds | Odds | Odds | Odds | Odds | Odds | Odds | Odds | Odds | Odds | Odds | Odds | Odds | Odds | Odds | Odds | Odds | Odds | Odds | Odds | Odds | Odds | Odds | Odds | Odds | Odds | Odds | Odds | Offer |
| | | | | | | | | | | | | | | | | | | | | | | | | | | | | | | | | | | | | | | | | | N/A | N/A | N/A | N/A | N/A | N/A | N/A | N/A | N/A | N/A | N/A | N/A | N/A | N/A | N/A | N/A | N/A | N/A | N/A | N/A | N/A | N/A | N/A | N/A | N/A | | | N/A | N/A | N/A | N/A | N/A | N/A | |
| | | | | | | | N/A | | | | N/A | N/A | N/A | | | | | | | | | | | | | | | | | | | | N/A | | | | N/A | | | N/A | N/A | N/A | N/A | N/A | N/A | N/A | N/A | N/A | N/A | N/A | N/A | N/A | N/A | N/A | N/A | N/A | N/A | N/A | N/A | N/A | N/A | N/A | N/A | N/A | N/A | N/A | N/A | N/A | N/A | N/A | N/A | N/A | N/A | |
| | | | | | | | | | | | | | | | | | | | | | | | | | | | | | | | | | | | | | | | | | | | | | | | | | | | | | | | | | | | | | | | | | | | | | | | | | N/A | |
| | | | | | | | N/A | | | | N/A | N/A | N/A | | | | | | | | | | | | | | | | | | | | N/A | | | | N/A | | | N/A | N/A | N/A | N/A | N/A | N/A | N/A | N/A | N/A | N/A | N/A | N/A | N/A | N/A | N/A | N/A | N/A | N/A | N/A | N/A | N/A | N/A | N/A | N/A | N/A | N/A | N/A | N/A | N/A | N/A | N/A | N/A | N/A | N/A | |
| | | | | | | | | | | | | | N/A | | | | | | | | | | | | | | | | | | | | N/A | | | | N/A | | | N/A | N/A | N/A | N/A | N/A | N/A | N/A | N/A | N/A | N/A | N/A | N/A | N/A | N/A | N/A | N/A | N/A | N/A | N/A | N/A | N/A | N/A | N/A | N/A | N/A | N/A | N/A | N/A | N/A | N/A | N/A | N/A | N/A | N/A | |
| | | | | | | | N/A | | | | N/A | N/A | N/A | | | | | | | | | | | | | | | | | | | | N/A | | | | N/A | | | N/A | N/A | N/A | N/A | N/A | N/A | N/A | N/A | N/A | N/A | N/A | N/A | N/A | N/A | N/A | N/A | N/A | N/A | N/A | N/A | N/A | N/A | N/A | N/A | N/A | N/A | N/A | N/A | N/A | N/A | N/A | N/A | N/A | N/A | |
| | | | | | | | | | | | | | | | | | | | | | | | | | | | | | | | | | | | | | | | | | | | | | | | | | | | | | | | | | | | | | | | | | | | | | | | | | N/A | |
Bookie
Home -1
Away +1
Home -2
Away +2
Home -3
Away +3
Away +4
Away +5
Away -1
Home +1
Away -2
Home +2
Away -3
Home +3
Away -4
Home +4
Away -5
Home +5
Offer
N/A
N/A
N/A
N/A
N/A
N/A
N/A
N/A
N/A
N/A
N/A
N/A
N/A
N/A
N/A
N/A
N/A
N/A
N/A
N/A
N/A
N/A