Nac Breda vs Utrecht Predictions, Betting Tips and Match Previews
Holland Eredivisie
|
Rat Lerlegh Stadium
|
16th March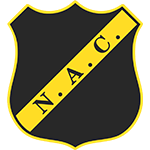 Nac Breda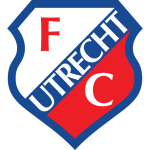 Utrecht
NAC Breda vs Utrecht predictions for the Holland Eredivisie clash at Rat Verlegh Stadion. Breda are in desperation stages now at the bottom of the table, can they pull off an unlikely victory to give them a chance at survival? Read on for our free betting tips and predictions.
Utrecht Over 1.5 Team Goals @ 3/4
Reason For Nac Breda vs Utrecht Betting Tips
NAC Breda are in dire straits as they head into the back end of the season, they sit rock bottom of the table with just 17 points from their 25 league games. They sit a huge 9 points adrift of safety and it will take a monumental turn around in fortunes if they are to somehow survive for another season. Utrecht on the other hand are having a good season, they sit in a comfortable 6th place in the table after picking up 37 points from their 25 games. They will want to consolidate their position here with a win to keep them in with a chance of Europa League football next season.
NAC Breda head into this fixture in atrocious form, they are winless in 8 consecutive leagues games of which they have lost 6 and drawn 2 to ADO Den Haag and Groningen, both at home. Their main problems lie with their scoring ability, they have found the net just once in their last 6 league outings and it looks all over for the home side as they prepare for life back in the Eerste Divisie.
Utrecht head into this weekends game against the basement club in good form, they are unbeaten in their last 5 league games which have included away wins at De Graafschap and Heracles and an excellent 2-2 home draw with the league leaders PSV.
NAC Breda's main problems have come away from home where they are winless all season and have picked up just 2 points from a possible 39. At home they have been better, winning 4, drawing 3 and losing 5 of their 12 games this season. They don't score enough goals however, netting just 1.33 per game at home and the rate they concede is unsustainable, conceding 1.67 per game on home soil. Their recent home form has seen two draws with ADO Den Haag and Groningen and a 3-0 loss to AZ.
Utrecht have an identical away record to NAC Breda's home record after winning 4, drawing 3 and losing 5 of their 12 away league outings. Their recent away form however has been good winning their last 2 games 1-0 at De Graafschap and 5-1 at Heracles. They score a respectable 1.58 goals per game away from home however like the home side they concede too many, averaging 1.83 per game against.
Utrecht are priced as away favourites which is fair considering the two sides positions and the fact they have won their last two away games in the league. However with the home sides poor defensive record and Utrecht's not so clever defence away from home we are taking Utrecht over 1.5 team goals at the same price as the win price. On the correct score front we do think the away side will win and are backing them to run out 3-1 winners here.
Nac Breda Team News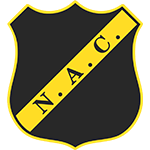 NAC Breda have a whole host of injuries as they are without Verschueren, Kali, Kaikai, Karami, Sporkslede, Ilic and Schoofs for this weekends game
Utrecht Team News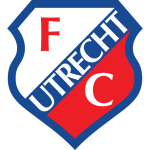 Utrecht are without Bergstrom, Dessers and Makienok for their game against Breda
More Holland Eredivisie Fixtures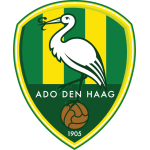 ADO Den Haag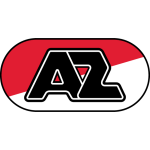 AZ Alkmaar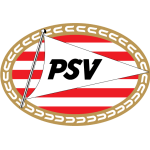 PSV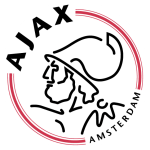 Ajax
Form Summary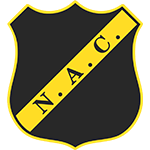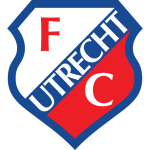 Overall
P
W
D
L
25
4
5
16
Home
12
4
3
5
Away
13
0
2
11
Overall
P
W
D
L
25
10
7
8
Home
13
6
4
3
Away
12
4
3
5
Recent Competition Form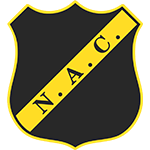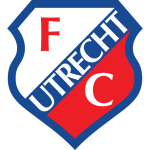 1-5 v Heracles Almelo (A)
W
0-1 v De Graafschap (A)
W
3-0 v De Graafschap (A)
L
4-2 v sc Heerenveen (H)
W
2-3 v sc Heerenveen (A)
W
3-1 v Heracles Almelo (H)
W
5-0 v De Graafschap (H)
W
2-1 v Heracles Almelo (H)
W
2-3 v Fortuna Sittard (H)
L
1-1 v Fortuna Sittard (A)
D
3-0 v De Graafschap (H)
W
| | | |
| --- | --- | --- |
| 23 | Goals Scored | 41 |
| 58 | Goals Conceded | 34 |
| 16/25 (64%) | Over 2.5 Goals | 15/25 (60%) |
| 11/25 (44%) | Both Teams Scored | 14/25 (56%) |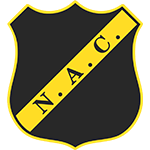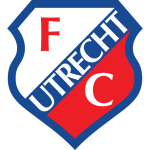 4-2 v sc Heerenveen (H)
W
3-1 v Heracles Almelo (H)
W
2-1 v Heracles Almelo (H)
W
5-0 v De Graafschap (H)
W
2-3 v Fortuna Sittard (H)
L
3-0 v De Graafschap (H)
W
| | | |
| --- | --- | --- |
| 16 | Goals Scored | 22 |
| 20 | Goals Conceded | 12 |
| 8/12 (67%) | Over 2.5 Goals | 8/13 (62%) |
| 6/12 (50%) | Both Teams Scored | 7/13 (54%) |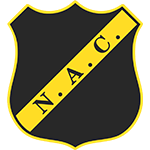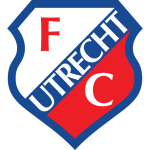 1-5 v Heracles Almelo (A)
W
0-1 v De Graafschap (A)
W
3-0 v De Graafschap (A)
L
2-3 v sc Heerenveen (A)
W
1-1 v Fortuna Sittard (A)
D
| | | |
| --- | --- | --- |
| 7 | Goals Scored | 19 |
| 38 | Goals Conceded | 22 |
| 8/13 (62%) | Over 2.5 Goals | 7/12 (58%) |
| 5/13 (38%) | Both Teams Scored | 7/12 (58%) |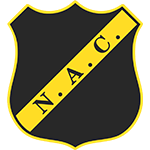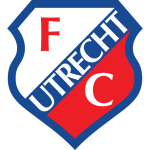 1-5 v Heracles Almelo (A)
W
0-1 v De Graafschap (A)
W
3-0 v De Graafschap (A)
L
4-2 v sc Heerenveen (H)
W
2-3 v sc Heerenveen (A)
W
| | | |
| --- | --- | --- |
| 6 | Goals Scored | 15 |
| 22 | Goals Conceded | 16 |
| 5/10 (50%) | Over 2.5 Goals | 6/10 (60%) |
| 3/10 (30%) | Both Teams Scored | 5/10 (50%) |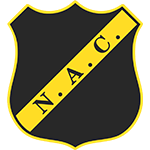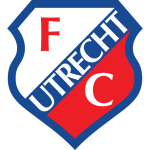 4-2 v sc Heerenveen (H)
W
3-1 v Heracles Almelo (H)
W
2-1 v Heracles Almelo (H)
W
5-0 v De Graafschap (H)
W
2-3 v Fortuna Sittard (H)
L
| | | |
| --- | --- | --- |
| 13 | Goals Scored | 18 |
| 18 | Goals Conceded | 9 |
| 7/10 (70%) | Over 2.5 Goals | 7/10 (70%) |
| 6/10 (60%) | Both Teams Scored | 5/10 (50%) |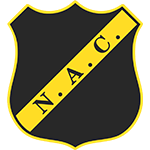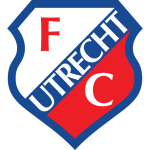 1-5 v Heracles Almelo (A)
W
0-1 v De Graafschap (A)
W
3-0 v De Graafschap (A)
L
2-3 v sc Heerenveen (A)
W
| | | |
| --- | --- | --- |
| 5 | Goals Scored | 18 |
| 26 | Goals Conceded | 17 |
| 5/10 (50%) | Over 2.5 Goals | 6/10 (60%) |
| 4/10 (40%) | Both Teams Scored | 6/10 (60%) |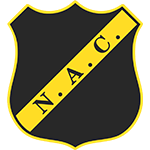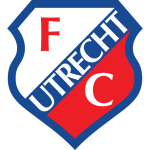 1-5 v Heracles Almelo (A)
W
0-1 v De Graafschap (A)
W
| | | |
| --- | --- | --- |
| 1 | Goals Scored | 8 |
| 14 | Goals Conceded | 3 |
| 3/5 (60%) | Over 2.5 Goals | 2/5 (40%) |
| 1/5 (20%) | Both Teams Scored | 2/5 (40%) |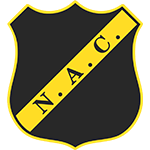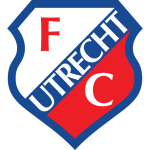 4-2 v sc Heerenveen (H)
W
| | | |
| --- | --- | --- |
| 7 | Goals Scored | 3 |
| 7 | Goals Conceded | 6 |
| 3/5 (60%) | Over 2.5 Goals | 2/5 (40%) |
| 3/5 (60%) | Both Teams Scored | 2/5 (40%) |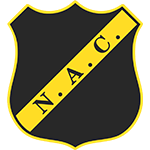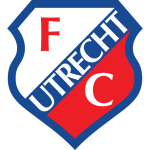 1-5 v Heracles Almelo (A)
W
0-1 v De Graafschap (A)
W
3-0 v De Graafschap (A)
L
2-3 v sc Heerenveen (A)
W
| | | |
| --- | --- | --- |
| 1 | Goals Scored | 12 |
| 16 | Goals Conceded | 10 |
| 3/5 (60%) | Over 2.5 Goals | 4/5 (80%) |
| 1/5 (20%) | Both Teams Scored | 3/5 (60%) |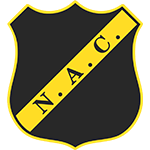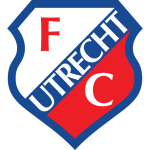 | | |
| --- | --- |
| Over 2.5 Goals | 9/10 (90%) |
| Both Teams To Score | 9/10 (90%) |
Previous Meetings (Last 10)
05.10.18
FC Utrecht
2-1
NAC Breda
23.12.17
NAC Breda
3-1
FC Utrecht
29.10.17
FC Utrecht
2-2
NAC Breda
20.03.15
FC Utrecht
3-4
NAC Breda
29.11.14
NAC Breda
1-5
FC Utrecht
28.03.14
NAC Breda
2-2
FC Utrecht
19.10.13
FC Utrecht
4-2
NAC Breda
21.04.13
FC Utrecht
3-0
NAC Breda
01.09.12
NAC Breda
1-1
FC Utrecht
28.04.12
FC Utrecht
1-3
NAC Breda
League Table
| Pos | Team | P | W | D | L | GF | GA | GD | Pts |
| --- | --- | --- | --- | --- | --- | --- | --- | --- | --- |
| 1 | PSV | 25 | 20 | 4 | 1 | 78 | 16 | +62 | 64 |
| 2 | Ajax | 24 | 19 | 2 | 3 | 86 | 20 | +66 | 59 |
| 3 | Feyenoord | 25 | 14 | 5 | 6 | 53 | 30 | +23 | 47 |
| 4 | AZ | 25 | 13 | 5 | 7 | 51 | 30 | +21 | 44 |
| 5 | Vitesse | 25 | 11 | 7 | 7 | 45 | 33 | +12 | 40 |
| 6 | FC Utrecht | 25 | 10 | 7 | 8 | 41 | 34 | +7 | 37 |
| 7 | Heracles Almelo | 25 | 11 | 3 | 11 | 43 | 48 | -5 | 36 |
| 8 | sc Heerenveen | 25 | 8 | 9 | 8 | 56 | 56 | 0 | 33 |
| 9 | FC Groningen | 25 | 9 | 5 | 11 | 30 | 34 | -4 | 32 |
| 10 | VVV-Venlo | 25 | 9 | 5 | 11 | 32 | 43 | -11 | 32 |
| 11 | Willem II | 25 | 9 | 4 | 12 | 40 | 48 | -8 | 31 |
| 12 | ADO Den Haag | 25 | 7 | 7 | 11 | 35 | 51 | -16 | 28 |
| 13 | PEC Zwolle | 24 | 7 | 5 | 12 | 27 | 39 | -12 | 26 |
| 14 | Fortuna Sittard | 25 | 7 | 5 | 13 | 40 | 60 | -20 | 26 |
| 15 | Excelsior | 25 | 7 | 5 | 13 | 32 | 57 | -25 | 26 |
| 16 | FC Emmen | 25 | 6 | 7 | 12 | 29 | 57 | -28 | 25 |
| 17 | De Graafschap | 25 | 6 | 4 | 15 | 28 | 55 | -27 | 22 |
| 18 | NAC Breda | 25 | 4 | 5 | 16 | 23 | 58 | -35 | 17 |
| Pos | Team | P | W | D | L | GF | GA | GD | Pts |
| --- | --- | --- | --- | --- | --- | --- | --- | --- | --- |
| 1 | PSV | 13 | 12 | 1 | 0 | 46 | 4 | +42 | 37 |
| 2 | Feyenoord | 12 | 11 | 0 | 1 | 34 | 9 | +25 | 33 |
| 3 | Ajax | 12 | 10 | 2 | 0 | 51 | 6 | +45 | 32 |
| 4 | Vitesse | 13 | 8 | 4 | 1 | 30 | 18 | +12 | 28 |
| 5 | AZ | 12 | 7 | 3 | 2 | 28 | 11 | +17 | 24 |
| 6 | Heracles Almelo | 12 | 8 | 0 | 4 | 29 | 20 | +9 | 24 |
| 7 | FC Utrecht | 13 | 6 | 4 | 3 | 22 | 12 | +10 | 22 |
| 8 | VVV-Venlo | 12 | 6 | 3 | 3 | 18 | 11 | +7 | 21 |
| 9 | FC Groningen | 12 | 6 | 1 | 5 | 20 | 15 | +5 | 19 |
| 10 | Fortuna Sittard | 12 | 5 | 3 | 4 | 23 | 19 | +4 | 18 |
| 11 | Excelsior | 13 | 5 | 3 | 5 | 21 | 29 | -8 | 18 |
| 12 | De Graafschap | 13 | 5 | 2 | 6 | 21 | 21 | 0 | 17 |
| 13 | NAC Breda | 12 | 4 | 3 | 5 | 16 | 20 | -4 | 15 |
| 14 | ADO Den Haag | 13 | 4 | 3 | 6 | 16 | 26 | -10 | 15 |
| 15 | Willem II | 12 | 4 | 2 | 6 | 18 | 21 | -3 | 14 |
| 16 | PEC Zwolle | 13 | 3 | 3 | 7 | 18 | 25 | -7 | 12 |
| 17 | sc Heerenveen | 12 | 2 | 5 | 5 | 21 | 28 | -7 | 11 |
| 18 | FC Emmen | 13 | 2 | 5 | 6 | 16 | 26 | -10 | 11 |
| Pos | Team | P | W | D | L | GF | GA | GD | Pts |
| --- | --- | --- | --- | --- | --- | --- | --- | --- | --- |
| 1 | Ajax | 12 | 9 | 0 | 3 | 35 | 14 | +21 | 27 |
| 2 | PSV | 12 | 8 | 3 | 1 | 32 | 12 | +20 | 27 |
| 3 | sc Heerenveen | 13 | 6 | 4 | 3 | 35 | 28 | +7 | 22 |
| 4 | AZ | 13 | 6 | 2 | 5 | 23 | 19 | +4 | 20 |
| 5 | Willem II | 13 | 5 | 2 | 6 | 22 | 27 | -5 | 17 |
| 6 | FC Utrecht | 12 | 4 | 3 | 5 | 19 | 22 | -3 | 15 |
| 7 | Feyenoord | 13 | 3 | 5 | 5 | 19 | 21 | -2 | 14 |
| 8 | PEC Zwolle | 11 | 4 | 2 | 5 | 9 | 14 | -5 | 14 |
| 9 | FC Emmen | 12 | 4 | 2 | 6 | 13 | 31 | -18 | 14 |
| 10 | ADO Den Haag | 12 | 3 | 4 | 5 | 19 | 25 | -6 | 13 |
| 11 | FC Groningen | 13 | 3 | 4 | 6 | 10 | 19 | -9 | 13 |
| 12 | Vitesse | 12 | 3 | 3 | 6 | 15 | 15 | 0 | 12 |
| 13 | Heracles Almelo | 13 | 3 | 3 | 7 | 14 | 28 | -14 | 12 |
| 14 | VVV-Venlo | 13 | 3 | 2 | 8 | 14 | 32 | -18 | 11 |
| 15 | Excelsior | 12 | 2 | 2 | 8 | 11 | 28 | -17 | 8 |
| 16 | Fortuna Sittard | 13 | 2 | 2 | 9 | 17 | 41 | -24 | 8 |
| 17 | De Graafschap | 12 | 1 | 2 | 9 | 7 | 34 | -27 | 5 |
| 18 | NAC Breda | 13 | 0 | 2 | 11 | 7 | 38 | -31 | 2 |
Scores Vs Opponents
| | | | |
| --- | --- | --- | --- |
| Pos | Team | Home | Away |
| 1 | PSV | 0-2 | 2-0 |
| 2 | Ajax | 0-3 | 5-0 |
| 3 | Feyenoord | 24th Apr | 4-2 |
| 4 | AZ | 0-3 | 5-0 |
| 5 | Vitesse | 2-1 | 4-1 |
| 6 | FC Utrecht | 16th Mar | 2-1 |
| 7 | Heracles Almelo | 2-1 | 6th Apr |
| 8 | sc Heerenveen | 4-2 | 12th May |
| 9 | FC Groningen | 0-0 | 5-2 |
| 10 | VVV-Venlo | 31st Mar | 3-0 |
| 11 | Willem II | 2-2 | 2-0 |
| 12 | ADO Den Haag | 1-1 | 1-1 |
| 13 | PEC Zwolle | 28th Apr | 0-0 |
| 14 | Fortuna Sittard | 2-3 | 21st Apr |
| 15 | Excelsior | 0-2 | 3rd Apr |
| 16 | FC Emmen | 12th Apr | 2-0 |
| 17 | De Graafschap | 3-0 | 3-0 |
| 18 | NAC Breda | N/A | N/A |
| | | | |
| --- | --- | --- | --- |
| Pos | Team | Home | Away |
| 1 | PSV | 2-2 | 4-0 |
| 2 | Ajax | 1-3 | 12th May |
| 3 | Feyenoord | 31st Mar | 1-0 |
| 4 | AZ | 2-1 | 3-0 |
| 5 | Vitesse | 14th Apr | 2-1 |
| 6 | FC Utrecht | N/A | N/A |
| 7 | Heracles Almelo | 3-1 | 1-5 |
| 8 | sc Heerenveen | 28th Apr | 2-3 |
| 9 | FC Groningen | 0-0 | 1-1 |
| 10 | VVV-Venlo | 1-1 | 3rd Apr |
| 11 | Willem II | 0-1 | 0-1 |
| 12 | ADO Den Haag | 3-0 | 6th Apr |
| 13 | PEC Zwolle | 2-0 | 4-3 |
| 14 | Fortuna Sittard | 24th Apr | 1-1 |
| 15 | Excelsior | 0-0 | 3-3 |
| 16 | FC Emmen | 1-2 | 20th Apr |
| 17 | De Graafschap | 5-0 | 0-1 |
| 18 | NAC Breda | 2-1 | 16th Mar |
Nac Breda vs Utrecht Stats
Powered by

NAC Breda concede 1.67 goals per game at home
Utrecht have won their last 2 away games
How we calculate our stats
Our stats are based on games this season. Games played this season: 50
(25 by Nac Breda) and (25 by Utrecht)

Goals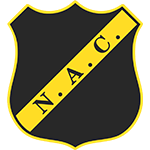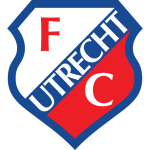 0.92
Average Goals For
1.64
2.32
Average Goals Conceded
1.36
52%
Failed to Score (%)
24%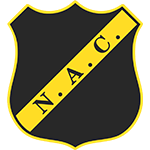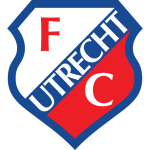 1.33
Average Goals For
1.69
1.67
Average Goals Conceded
0.92
42%
Failed to Score (%)
23%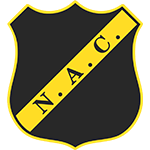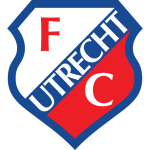 92%
Over 0.5 Goals (%)
100%
0.54
Average Goals For
1.58
2.92
Average Goals Conceded
1.83
62%
Failed to Score (%)
25%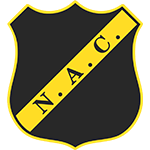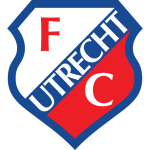 100%
Over 0.5 Goals (%)
100%
100%
Over 1.5 Goals (%)
80%
2.4
Average Goals Conceded
1.2
40%
Failed to Score (%)
20%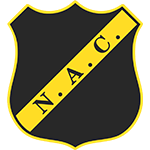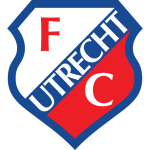 100%
Over 0.5 Goals (%)
100%
100%
Over 1.5 Goals (%)
90%
1.7
Average Goals Conceded
1
30%
Failed to Score (%)
10%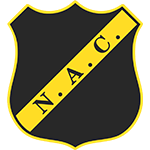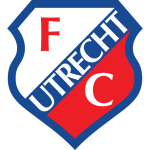 90%
Over 0.5 Goals (%)
100%
2.7
Average Goals Conceded
2.1
60%
Failed to Score (%)
30%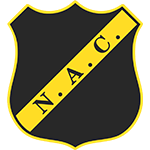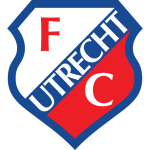 100%
Over 0.5 Goals (%)
100%
100%
Over 1.5 Goals (%)
100%
2.8
Average Goals Conceded
1.6
40%
Failed to Score (%)
20%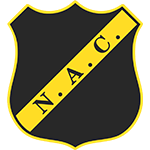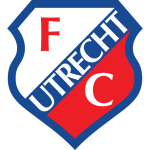 100%
Over 0.5 Goals (%)
100%
100%
Over 1.5 Goals (%)
100%
1.8
Average Goals Conceded
1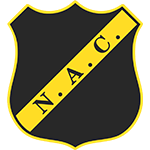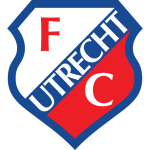 100%
Over 0.5 Goals (%)
100%
100%
Over 1.5 Goals (%)
60%
3
Average Goals Conceded
1.4
40%
Failed to Score (%)
40%
Goalscorers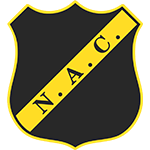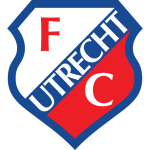 Mitchell te Vrede
9
7
Simon Gustafson
Mikhail Rosheuvel
5
6
Gyrano Kerk
Gianluca Nijholt
2
5
Sander van de Streek
Mitchell te Vrede
5
5
Sander van de Streek
Luka Ilic
2
4
Simon Gustafson
Giovanni Korte
1
1
Willem Janssen
Cards & Corners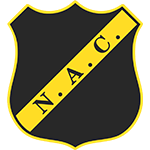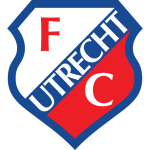 Gianluca Nijholt
8
6
Willem Janssen
Menno Koch
5
4
Urby Emanuelson
Arno Verschueren
4
4
Simon Gustafson
7
Average Corners Against
5
Goal Margins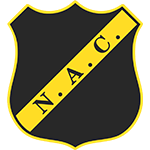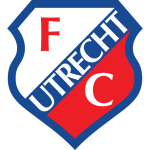 Goal Timings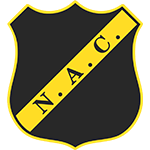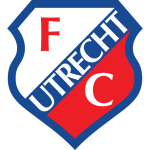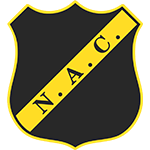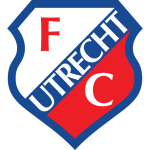 Home First Half
Home Second Half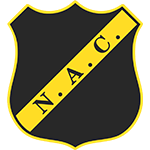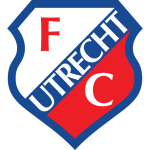 Away First Half
Away Second Half
Sign Up To The Newsletter & You Might Win A Football Shirt Of Your Choice
Sign Up To The Newsletter & You Might Win A Football Shirt Of Your Choice
| Bookie | Home Win | Draw | Away Win | Offer |
| --- | --- | --- | --- | --- |
| | | | | |
| | | | | |
| | | | | |
| | | | | |
| | | | | |
| Bookie | Home & Yes | Away & Yes | Offer |
| --- | --- | --- | --- |
| | | | |
| | | | |
| | | | |
| | | | |
| | | | |
| Bookie | Under 0.5 | Over 0.5 | Under 1.5 | Over 1.5 | Under 2.5 | Over 2.5 | Under 3.5 | Over 3.5 | Under 4.5 | Over 4.5 | Under 5.5 | Over 5.5 | Under 6.5 | Over 6.5 | Under 7.5 | Over 7.5 | Under 8.5 | Over 8.5 | Under 9.5 | Over 9.5 | Offer |
| --- | --- | --- | --- | --- | --- | --- | --- | --- | --- | --- | --- | --- | --- | --- | --- | --- | --- | --- | --- | --- | --- |
| | | | | | | | | | | | | | | | N/A | N/A | N/A | N/A | N/A | N/A | |
| | N/A | N/A | | | | | | | | | N/A | N/A | N/A | N/A | N/A | N/A | N/A | N/A | N/A | N/A | |
| | | | | | | | | | | | | | | | | | | | | | |
| | | | | | | | | | | | | | N/A | N/A | N/A | N/A | N/A | N/A | N/A | N/A | |
| | | | | | | | | | | | | | | | | | | | | | |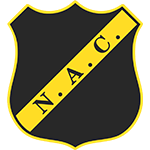 0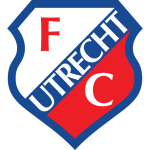 0
| | | | | | | | | | | | | | | | | | | | | | | | | | | | | | | | | | | | | | | | | | | | | | | | | | | | | | | | | | | | | | | | | | | | | | | | | | | |
| --- | --- | --- | --- | --- | --- | --- | --- | --- | --- | --- | --- | --- | --- | --- | --- | --- | --- | --- | --- | --- | --- | --- | --- | --- | --- | --- | --- | --- | --- | --- | --- | --- | --- | --- | --- | --- | --- | --- | --- | --- | --- | --- | --- | --- | --- | --- | --- | --- | --- | --- | --- | --- | --- | --- | --- | --- | --- | --- | --- | --- | --- | --- | --- | --- | --- | --- | --- | --- | --- | --- | --- | --- | --- | --- |
| Bookie | Odds | Odds | Odds | Odds | Odds | Odds | Odds | Odds | Odds | Odds | Odds | Odds | Odds | Odds | Odds | Odds | Odds | Odds | Odds | Odds | Odds | Odds | Odds | Odds | Odds | Odds | Odds | Odds | Odds | Odds | Odds | Odds | Odds | Odds | Odds | Odds | Odds | Odds | Odds | Odds | Odds | Odds | Odds | Odds | Odds | Odds | Odds | Odds | Odds | Odds | Odds | Odds | Odds | Odds | Odds | Odds | Odds | Odds | Odds | Odds | Odds | Odds | Odds | Odds | Odds | Odds | Odds | Odds | Odds | Odds | Odds | Odds | Odds | Offer |
| | | | | | | | | | | | | | | | | | | | | | | | | | | | | | | | | | | | | | | | N/A | N/A | N/A | N/A | N/A | N/A | N/A | N/A | N/A | N/A | N/A | N/A | N/A | N/A | N/A | N/A | N/A | N/A | N/A | N/A | N/A | N/A | N/A | N/A | N/A | N/A | N/A | N/A | N/A | N/A | N/A | N/A | N/A | N/A | N/A | |
| | | | | | | | | | | | N/A | N/A | N/A | N/A | | | | | | | | | | | | | | | | | | | | | | | N/A | N/A | N/A | N/A | N/A | N/A | N/A | N/A | N/A | N/A | N/A | N/A | N/A | N/A | N/A | N/A | N/A | N/A | N/A | N/A | N/A | N/A | N/A | N/A | N/A | N/A | N/A | N/A | N/A | N/A | N/A | N/A | N/A | N/A | N/A | N/A | N/A | |
| | | | | | | | | | | | | | | | | | | | | | | | | | | | | | | | | | | | | | | | | | | | | | | | | | | | | | | | | | | | | | | | | | | | | | | | | | N/A | |
| | | | | | | | N/A | | N/A | N/A | N/A | N/A | N/A | N/A | | | | | N/A | | | | | | | | | | | | | N/A | N/A | N/A | N/A | N/A | N/A | N/A | N/A | N/A | N/A | N/A | N/A | N/A | N/A | N/A | N/A | N/A | N/A | N/A | N/A | N/A | N/A | N/A | N/A | N/A | N/A | N/A | N/A | N/A | N/A | N/A | N/A | N/A | N/A | N/A | N/A | N/A | N/A | N/A | N/A | N/A | N/A | |
| | | | | | | | | | | | | | | | | | | | | | | | | | | | | | | | | | | | | | | | | | | | | | | | | | | | | | | | | | | | | | | | | | | | | | | | | | N/A | |
| Bookie | Home -1 | Away +1 | Home -2 | Away +2 | Away -1 | Home +1 | Away -2 | Home +2 | Away -3 | Home +3 | Offer |
| --- | --- | --- | --- | --- | --- | --- | --- | --- | --- | --- | --- |
| | | | | | | | | | | | |
| | | | N/A | N/A | | | | | | | |
| | N/A | N/A | N/A | N/A | | | N/A | N/A | N/A | N/A | |
| | N/A | N/A | N/A | N/A | | | N/A | N/A | N/A | N/A | |
| | N/A | N/A | N/A | N/A | | | N/A | N/A | N/A | N/A | |
Our match preview predictions are fully researched and provided in good faith but no profits are guaranteed. Please gamble responsibly, you should only ever gamble with money you can afford to lose. Visit our responsible gambling guidelines for more information. 18+