Napoli vs Frosinone Predictions, Betting Tips and Match Previews
Italy Serie A
|
Stadio San Paolo
|
8th December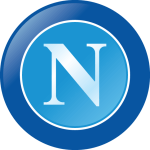 Napoli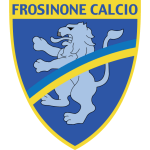 Frosinone
Napoli vs Frosinone predictions ahead of this Serie A clash on Saturday. Can the hosts boost their title hopes with a victory? Read on for our match preview and free betting tips.
Napoli Over 2.5 Team Goals @ 8/11
Reason For Napoli vs Frosinone Betting Tips
Saturday's early Serie A game pits second against second from the bottom. Frosinone make the daunting trip to Naples, aiming to turn around their poor start to the campaign. They're one of just two sides who have yet to hit double figures in their points tally, and they've found things tough since coming up from the second tier. Last weekend's 1-1 draw with Cagliari seems like an opportunity missed to claim a home win, and now they're expected to take little from this clash at the San Paolo.
Napoli are aiming for Champions League success, with a trip to Liverpool coming days after this clash. However, having slipped eight points shy of the top they're now out of chances to rotate. They have to finish 2018 with consistent form and rack up the points. Facing off with Frosinone offers a great chance to secure the points, and build up some form. The Partenopei have a favourable fixture list in the league up until their Boxing Day meeting with Inter, and they'll want to be in the strongest possible position ahead of that meeting.
The visitors come here five points shy of safety. In a big change for Serie A, they're also the only newly promoted side in the bottom three. Empoli are in 17th and only narrowly safe, but Frosinone look the most likely to tumble back into Serie B after just a season. Empoli have made signings and installed a manager who will give them a chance to avoid the drop, while Frosinone just aren't cutting it at this level.
Only three sides have a worse away record than Frosinone this season after they lost five of their opening seven trips. They come here with a poor record in defence, and their last trip saw them torn up by an under-strength Inter Milan side, losing 3-0. With Napoli set to start with their big names here – unlike Inter did at the end of last month – we see a difficult afternoon for the away side.
Napoli grabbed an impressive win at Atalanta, and they have one of the best-attacking records in the league. Meanwhile, Frosinone have the second-worst defensive record, and the majority of their goals have come on the road. The visitors have conceded 2.14 goals per game on their travels, but Inter, Torino, Roma, Sampdoria and Atalanta have already hit three or more goals past them. With Napoli scoring at least four home and away to Frosinone when they last met in Serie A, we're backing over 2.5 goals from the hosts.
Head to Head
Napoli have won both of their previous games against Frosinone in Serie A, scoring nine goals and conceding one.
Predicted Lineups
Line ups are predicted by our Team News Analysts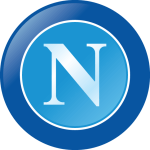 Napoli
4-4-2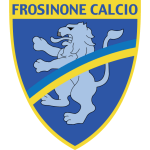 Frosinone
3-4-2-1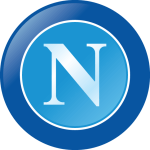 Predicted Starting XI's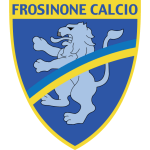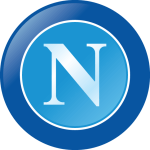 Subs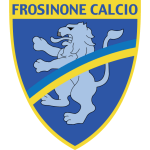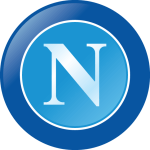 Doubtful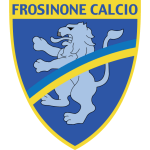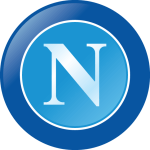 Unavailable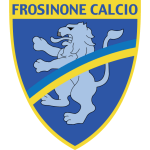 Chiriches (Injured)
Dionisi (Injured)
Verdi (Injured)
Paganini (Injured)
More Italy Serie A Fixtures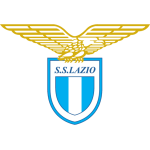 Lazio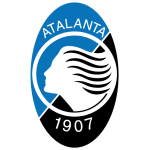 Atalanta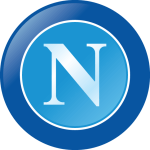 Napoli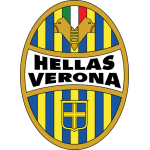 Verona


Juventus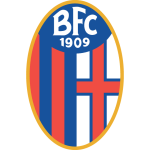 Bologna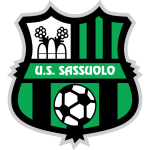 Sassuolo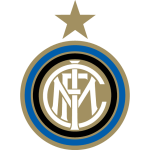 Inter Milan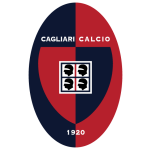 Cagliari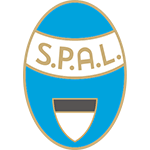 SPAL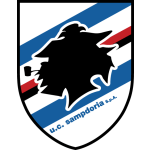 Sampdoria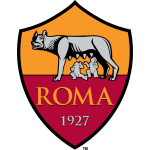 Roma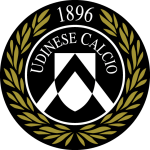 Udinese
Torino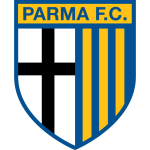 Parma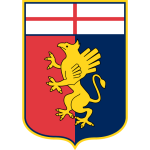 Genoa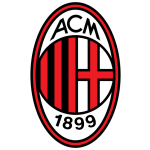 AC Milan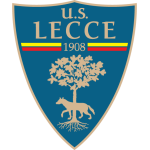 Lecce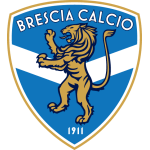 Brescia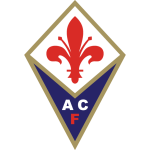 Fiorentina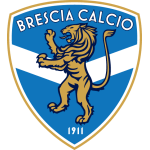 Brescia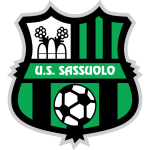 Sassuolo
Napoli vs Frosinone Stats
Powered by

Napoli have won their last 13 Serie A meetings against newly-promoted teams, scoring on average 3.2 goals per game.
Napoli are unbeaten in their last 12 league games at the San Paolo (W9 D3), however, they've won only one of the last three on home soil (D2).
Frosinone have lost only one of their last six Serie A fixtures (W1 D4).
Frosinone have failed to score in five of their seven away games this season.
Napoli have scored 18 goals in the second half of games this season (a league-high), while Frosinone have conceded the most after the break (19).
Only Juventus (270) have attempted more shots than Napoli (259) in this Serie A campaign.
Napoli's Dries Mertens has scored 19 goals in his last 16 appearances against newly-promoted sides in Serie A.
Napoli's midfielder Allan has made the most tackles in the competition this season (55), a record that he also held last season (107 in total).
Frosinone's Francesco Cassata is the youngest midfielder to score a goal in this Serie A campaign. Cassata has been involved in two of Frosinone's last three Serie A goals (one goal, one assist).
Sign Up To The Newsletter To Receive An Exclusive Saturday Acca!
Sign Up To The Newsletter To Receive An Exclusive Saturday Acca!
| Bookie | Home Win | Draw | Away Win | Offer |
| --- | --- | --- | --- | --- |
| | | | | |
| | | | | |
| | | | | |
| | | | | |
| | | | | |
| | | | | |
| | | | | |
| Bookie | Home & Yes | Away & Yes | Offer |
| --- | --- | --- | --- |
| | | | |
| | | | |
| | | | |
| | | | |
| | | | |
| | | | |
| | | | |
| Bookie | Under 0.5 | Over 0.5 | Under 1.5 | Over 1.5 | Under 2.5 | Over 2.5 | Under 3.5 | Over 3.5 | Under 4.5 | Over 4.5 | Under 5.5 | Over 5.5 | Under 6.5 | Over 6.5 | Under 7.5 | Over 7.5 | Under 8.5 | Over 8.5 | Under 9.5 | Over 9.5 | Offer |
| --- | --- | --- | --- | --- | --- | --- | --- | --- | --- | --- | --- | --- | --- | --- | --- | --- | --- | --- | --- | --- | --- |
| | | | | | | | | | | | | | | | | | N/A | N/A | N/A | N/A | |
| | N/A | N/A | | | | | | | | | | | N/A | N/A | N/A | N/A | N/A | N/A | N/A | N/A | |
| | | | | | | | | | | | | | | | | | | | | | |
| | | | | | | | | | | | | | | | | | | | N/A | N/A | |
| | N/A | N/A | | | | | | | | | | | N/A | N/A | N/A | N/A | N/A | N/A | N/A | N/A | |
| | | | | | | | | | | | | | | | | | | | N/A | N/A | |
| | | | | | | | | | | | | | | | | | | | | | |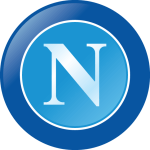 0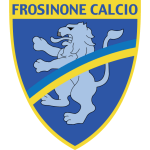 0
| | | | | | | | | | | | | | | | | | | | | | | | | | | | | | | | | | | | | | | | | | | | | | | | | | | | | | | | | | | | | | | | | | | | | | | | | | | |
| --- | --- | --- | --- | --- | --- | --- | --- | --- | --- | --- | --- | --- | --- | --- | --- | --- | --- | --- | --- | --- | --- | --- | --- | --- | --- | --- | --- | --- | --- | --- | --- | --- | --- | --- | --- | --- | --- | --- | --- | --- | --- | --- | --- | --- | --- | --- | --- | --- | --- | --- | --- | --- | --- | --- | --- | --- | --- | --- | --- | --- | --- | --- | --- | --- | --- | --- | --- | --- | --- | --- | --- | --- | --- | --- |
| Bookie | Odds | Odds | Odds | Odds | Odds | Odds | Odds | Odds | Odds | Odds | Odds | Odds | Odds | Odds | Odds | Odds | Odds | Odds | Odds | Odds | Odds | Odds | Odds | Odds | Odds | Odds | Odds | Odds | Odds | Odds | Odds | Odds | Odds | Odds | Odds | Odds | Odds | Odds | Odds | Odds | Odds | Odds | Odds | Odds | Odds | Odds | Odds | Odds | Odds | Odds | Odds | Odds | Odds | Odds | Odds | Odds | Odds | Odds | Odds | Odds | Odds | Odds | Odds | Odds | Odds | Odds | Odds | Odds | Odds | Odds | Odds | Odds | Odds | Offer |
| | | | | | | | | | | | | | | | | | | | | | | | | | | | | | | | | | | | | | N/A | N/A | N/A | N/A | N/A | N/A | N/A | N/A | N/A | N/A | N/A | | | N/A | N/A | N/A | N/A | N/A | N/A | N/A | N/A | N/A | N/A | N/A | N/A | N/A | N/A | N/A | N/A | N/A | N/A | N/A | N/A | N/A | N/A | N/A | N/A | |
| | | | | | | | | | | | | | | | | | | N/A | | | N/A | | | N/A | | N/A | | | | | | | | N/A | | | N/A | N/A | N/A | N/A | N/A | N/A | N/A | N/A | N/A | N/A | N/A | N/A | N/A | N/A | N/A | N/A | N/A | N/A | N/A | N/A | N/A | N/A | N/A | N/A | N/A | N/A | N/A | N/A | N/A | N/A | N/A | N/A | N/A | N/A | N/A | N/A | N/A | |
| | | | | | | | | | | | | | | | | | | | | | | | | | | | | | | | | | | | | | | | | | | | | | | | | | | | | | | | | | | | | | | | | | | | | | | | | | N/A | |
| | | | | | | | | | | | | | | | | | | N/A | | | | | | N/A | | N/A | | | | | | | | N/A | | | N/A | N/A | N/A | N/A | N/A | N/A | N/A | N/A | N/A | N/A | N/A | N/A | N/A | N/A | N/A | N/A | N/A | N/A | N/A | N/A | N/A | N/A | N/A | N/A | N/A | N/A | N/A | N/A | N/A | N/A | N/A | N/A | N/A | N/A | N/A | N/A | N/A | |
| | | | | | | | | | | | | | | N/A | | | | N/A | | | N/A | | N/A | N/A | N/A | N/A | | | | | | | | N/A | | | N/A | N/A | N/A | N/A | N/A | N/A | N/A | N/A | N/A | N/A | N/A | N/A | N/A | N/A | N/A | N/A | N/A | N/A | N/A | N/A | N/A | N/A | N/A | N/A | N/A | N/A | N/A | N/A | N/A | N/A | N/A | N/A | N/A | N/A | N/A | N/A | N/A | |
| | | | | | | | | | | | | | | | | | | N/A | | | | | | N/A | | N/A | | | | | | | | N/A | | | N/A | N/A | N/A | N/A | N/A | N/A | N/A | N/A | N/A | N/A | N/A | N/A | N/A | N/A | N/A | N/A | N/A | N/A | N/A | N/A | N/A | N/A | N/A | N/A | N/A | N/A | N/A | N/A | N/A | N/A | N/A | N/A | N/A | N/A | N/A | N/A | N/A | |
| | | | | | | | | | | | | | | | | | | | | | | | | | | | | | | | | | | | | | | | | | | | | | | | | | | | | | | | | | | | | | | | | | | | | | | | | | N/A | |
Bookie
Home -1
Away +1
Home -2
Away +2
Home -3
Away +3
Home -4
Away +4
Home -5
Away +5
Home -6
Away +6
Away -1
Home +1
Home +2
Home +3
Home +4
Home +5
Offer
N/A
N/A
N/A
N/A
N/A
N/A
N/A
N/A
N/A
N/A
N/A
N/A
N/A
N/A
N/A
N/A
N/A
N/A
N/A
N/A
N/A
N/A
N/A
N/A
N/A
N/A
N/A
N/A
N/A
N/A
N/A
N/A
N/A
N/A
N/A
N/A
N/A
N/A