Select a Different Fixture
Netherlands vs Northern Ireland Predictions, Betting Tips and Match Previews

Euro 2020
|
Stadion Feijenoord
|
10th October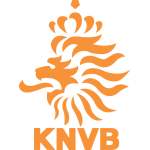 Netherlands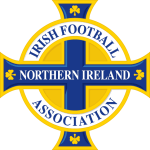 Northern Ireland
Netherlands vs Northern Ireland predictions ahead of this Euro 2020 qualifying clash. Can Northern Ireland get themselves back in the hunt for the Euros with a victory on Thursday night? Read on for our match preview and free betting tips.
Netherlands Win To Nil @ 8/11
Reason For Netherlands vs Northern Ireland Betting Tips
In June 2012 Michael O'Neill's second game as manager of Northern Ireland ended in a 6-0 thumping at the hands of the Netherlands. That Dutch side went on to finish bottom of their Euro 2012 group, while that loss spelt a tough future for O'Neill moving forward. However, O'Neill has been fantastic for the Green and White Army since taking them to Euro 2016 and the playoffs for the World Cup. Can his tournament push continue with a shock win in Rotterdam?
Last month saw the Dutch establish themselves as the form team in the group. They won back to back games, which has lifted them within three points of the top two. They are now looking to make the leap into the qualification places this week, by hurting Northern Ireland's ambitions of making it to the Euros next summer.
The visitors won their opening four games of the campaign to become the early leaders. However, they lost to Germany at home in their last clash, which saw the Germans move out in front at the top of the table. Now the Netherlands can join the top two on 12 points with a home win this week. However, a victory for Northern Ireland would put them in pole position to make it to Euro 2020.
The Dutch have faced Germany twice in their opening four games, so things should get easier for them moving forward. They have won 4-0 in both of their other games, while Northern Ireland come here with wins over Estonia and Belarus on the road. However, before that, the Ulstermen had huge problems on their travels. They had failed to score in seven away trips before that, a run which brought Nations League defeats at Austria and Bosnia along with a 0-0 draw at the Republic of Ireland.
The Dutch should be too strong for the Northern Irish, even after their great start to this campaign. We think that NI will return to their mixed scoring form on their travels, given that the Dutch have beaten Belarus, France and Germany to nil in their last four home games. We are backing more of the same this week, so a Netherlands win to nil is our prediction for this clash, while we're also backing the Dutch to claim a 3-0 victory after scoring 14 times in their first four qualifying games.
Head to Head
These two met in 2012 on the eve of the European championships, with the Dutch racking up a 6-0 victory.
Netherlands Team News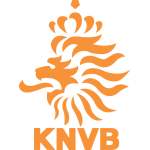 The Dutch have no injury worries going into this clash, with Ronald Koeman welcoming back Donny van de Beek.
Northern Ireland Team News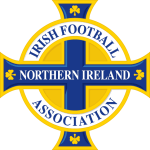 Jamal Lewis has pulled out of the squad for this meeting with the Netherlands. Michael O'Neill has added Linfield forward Shayne Lavery to his squad for this trip.
Next Fixtures To Kick Off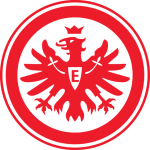 Eintracht Frankfurt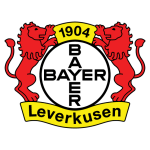 Bayer Leverkusen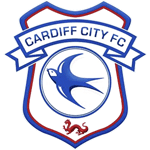 Cardiff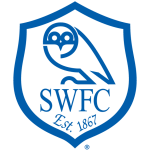 Sheffield Wednesday
Lincoln City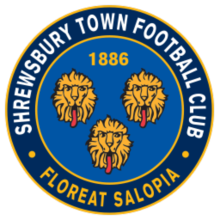 Shrewsbury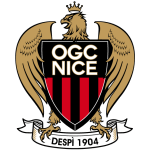 Nice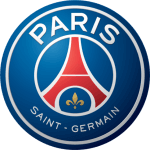 PSG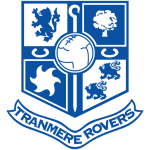 Tranmere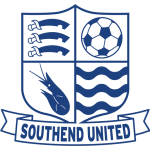 Southend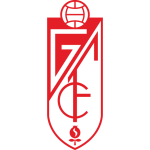 Granada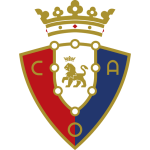 Osasuna
Netherlands vs Northern Ireland Stats
Powered by

The Dutch have won four of their last five home games.
The Netherlands have won six of their last seven home competitive games.
NI have won just two of their last nine trips.
Sign Up To The Newsletter To Receive An Exclusive Saturday Acca!
Sign Up To The Newsletter To Receive An Exclusive Saturday Acca!
| Bookie | Home Win | Draw | Away Win | Offer |
| --- | --- | --- | --- | --- |
| | | | | |
| | | | | |
| | | | | |
| | | | | |
| | | | | |
| | | | | |
| | | | | |
| Bookie | Home & Yes | Away & Yes | Offer |
| --- | --- | --- | --- |
| | | | |
| | | | |
| | | | |
| | | | |
| | | | |
| | | | |
| | | | |
| Bookie | Under 0.5 | Over 0.5 | Under 1.5 | Over 1.5 | Under 2.5 | Over 2.5 | Under 3.5 | Over 3.5 | Under 4.5 | Over 4.5 | Under 5.5 | Over 5.5 | Under 6.5 | Over 6.5 | Under 7.5 | Over 7.5 | Under 8.5 | Over 8.5 | Under 9.5 | Over 9.5 | Offer |
| --- | --- | --- | --- | --- | --- | --- | --- | --- | --- | --- | --- | --- | --- | --- | --- | --- | --- | --- | --- | --- | --- |
| | | | | | | | | | | | | | | | N/A | N/A | N/A | N/A | N/A | N/A | |
| | N/A | N/A | | | | | | | | | N/A | N/A | N/A | N/A | N/A | N/A | N/A | N/A | N/A | N/A | |
| | | | | | | | | | | | | | | | | | | | | | |
| | | | | | | | | | | | | | | | | | | | N/A | N/A | |
| | N/A | N/A | | | | | | | | | N/A | N/A | N/A | N/A | N/A | N/A | N/A | N/A | N/A | N/A | |
| | | | | | | | | | | | | | | | | | | | N/A | N/A | |
| | | | | | | | | | | | | | | | | | | | | | |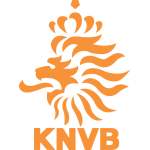 0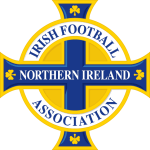 0
| | | | | | | | | | | | | | | | | | | | | | | | | | | | | | | | | | | | | | | | | | | | | | | | | | | | | | | | | | | | | | | | | | | | | | | | | | | |
| --- | --- | --- | --- | --- | --- | --- | --- | --- | --- | --- | --- | --- | --- | --- | --- | --- | --- | --- | --- | --- | --- | --- | --- | --- | --- | --- | --- | --- | --- | --- | --- | --- | --- | --- | --- | --- | --- | --- | --- | --- | --- | --- | --- | --- | --- | --- | --- | --- | --- | --- | --- | --- | --- | --- | --- | --- | --- | --- | --- | --- | --- | --- | --- | --- | --- | --- | --- | --- | --- | --- | --- | --- | --- | --- |
| Bookie | Odds | Odds | Odds | Odds | Odds | Odds | Odds | Odds | Odds | Odds | Odds | Odds | Odds | Odds | Odds | Odds | Odds | Odds | Odds | Odds | Odds | Odds | Odds | Odds | Odds | Odds | Odds | Odds | Odds | Odds | Odds | Odds | Odds | Odds | Odds | Odds | Odds | Odds | Odds | Odds | Odds | Odds | Odds | Odds | Odds | Odds | Odds | Odds | Odds | Odds | Odds | Odds | Odds | Odds | Odds | Odds | Odds | Odds | Odds | Odds | Odds | Odds | Odds | Odds | Odds | Odds | Odds | Odds | Odds | Odds | Odds | Odds | Odds | Offer |
| | | | | | | | | | | | | | | | | | | | | | | | | | | | | | | | | | | N/A | N/A | N/A | N/A | N/A | N/A | N/A | N/A | N/A | N/A | N/A | N/A | N/A | N/A | N/A | N/A | N/A | N/A | N/A | N/A | N/A | N/A | N/A | N/A | N/A | N/A | N/A | N/A | N/A | N/A | N/A | N/A | N/A | N/A | N/A | N/A | N/A | N/A | N/A | N/A | |
| | | | | | | | | | | | | | | N/A | | | | | | N/A | | | N/A | | | | | | | | N/A | | | N/A | N/A | N/A | N/A | N/A | N/A | N/A | N/A | N/A | N/A | N/A | N/A | N/A | N/A | N/A | N/A | N/A | N/A | N/A | N/A | N/A | N/A | N/A | N/A | N/A | N/A | N/A | N/A | N/A | N/A | N/A | N/A | N/A | N/A | N/A | N/A | N/A | N/A | N/A | N/A | |
| | | | | | | | | | | | | | | | | | | | | | | | | | | | | | | | | | | | | | | | | | | | | | | | | | | | | | | | | | | | | | | | | | | | | | | | | | N/A | |
| | | | | | | | | | | | | | | | | | | | | N/A | | N/A | N/A | | | | | N/A | N/A | N/A | N/A | N/A | N/A | N/A | N/A | N/A | N/A | N/A | N/A | N/A | N/A | N/A | N/A | N/A | N/A | N/A | N/A | N/A | N/A | N/A | N/A | N/A | N/A | N/A | N/A | N/A | N/A | N/A | N/A | N/A | N/A | N/A | N/A | N/A | N/A | N/A | N/A | N/A | N/A | N/A | N/A | N/A | N/A | |
| | | | | | | | | | | | | | | | | | | | | | | | N/A | | | | | | | | | | | | | | | | | | | | | | | | | | N/A | N/A | N/A | N/A | N/A | N/A | N/A | N/A | N/A | | N/A | N/A | N/A | N/A | N/A | N/A | N/A | N/A | N/A | N/A | N/A | N/A | N/A | N/A | N/A | |
| | | | | | | | | | | | | | | | | | | | | N/A | | N/A | N/A | | | | | | | | N/A | | | N/A | N/A | N/A | N/A | N/A | N/A | N/A | N/A | N/A | N/A | N/A | N/A | N/A | N/A | N/A | N/A | N/A | N/A | N/A | N/A | N/A | N/A | N/A | N/A | N/A | N/A | N/A | N/A | N/A | N/A | N/A | N/A | N/A | N/A | N/A | N/A | N/A | N/A | N/A | N/A | |
| | | | | | | | | | | | | | | | | | | | | | | | | | | | | | | | | | | | | | | | | | | | | | | | | | | | | | | | | | | | | | | | | | | | | | | | | | N/A | |
| Bookie | Home -1 | Away +1 | Home -2 | Away +2 | Home -3 | Away +3 | Home -4 | Away +4 | Home -5 | Away +5 | Away -1 | Home +1 | Away -2 | Home +2 | Offer |
| --- | --- | --- | --- | --- | --- | --- | --- | --- | --- | --- | --- | --- | --- | --- | --- |
| | | | | | | | | | N/A | N/A | | | N/A | N/A | |
| | | | | | | | N/A | N/A | N/A | N/A | N/A | N/A | N/A | N/A | |
| | | | | | | | N/A | N/A | N/A | N/A | | | N/A | N/A | |
| | | | | | | | | | | | | | | | |
| | | | | | | | N/A | N/A | N/A | N/A | | | | | |
| | | | | | | | | | | | | | | | |
| | | | | | | | N/A | N/A | N/A | N/A | | | N/A | N/A | |