Orenburg vs Spartak Moscow Predictions, Betting Tips and Match Previews
Other
|
Stadion Gazovik
|
26th May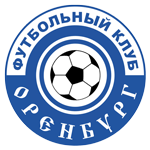 Orenburg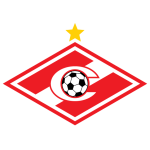 Spartak Moscow
Orenburg vs Spartak Moscow predictions for Sunday's Russian Premier League fixture at Gazovik Stadium. Can the visitors hold on to 4th spot? Continue reading below for all our free tips and predictions.
Orenburg Draw No Bet @ 3/1
Under 2.5 Match Goals @ 20/23
Reason For Orenburg vs Spartak Moscow Betting Tips
It's not been a bad campaign for Orenburg, who'll either finish 9th, 8th or 7th by the time Sunday's fixtures are complete, though they've got nothing really left to fight for, as they cannot reach the coveted top five. On the fact of it, Moscow do have something to fight for, as they're are playing for 4th place, though 5th is just as good, and since they cannot finish any lower than 5th, Sunday's visitors can relax somewhat.
Orenburg's performances in general this season have matched their league position; they've been steady without turning too many heads. Going forward, they've often done just enough, but have rarely caused teams an abundance of problems, while they've kept things nice and tight at the back and have rarely conceded multiple goals (at home).
In fact, only three teams in the Russian Premier League have conceded more home goals than Orenburg, who've surrendered an average of only 0.86 goals at home. They've also done a decent job when it comes to preventing their opponents from creating a great deal, as they've shipped an average of 1.07 expected goals for. At the other end, they've scored an average of 1.14 goals, while they average 1.17 expected goals for.
While Orenburg have been sturdy at home, Spartak have been tough to beat on their travels. Sunday's visitors come into this game having won each of their last two travelling matches, while in terms of points, they currently rank as the second-best away side in the division. No team in the Russian Premier League has lost less games than Spartak Moscow on the road, while only two teams have conceded less goals.
Much like Sunday's hosts at home, Spartak have rarely blown teams away on their travels, but they've been nice and steady, as their averages of 1.23 expected goals for and 1.14 against suggest.
If we compare the home efforts of Orenburg with the travelling efforts of Spartak and consider said efforts in conjunction with the current market, there are two bets that appear to represent value. These are 'Under 2.5 Goals' and 'Orenburg Draw No Bet'.
Given that there's little between the home exploits of Orenburg and what Spartak have done on the road, both average similar amounts at both ends of the pitch, it's easy to feel that the hosts are overpriced.
At the same time, when we consider that both teams have performed well defensively, conceding a combined 1.79 goals in their respective home and away games this season, backing a lack of goals makes plenty of appeal.
Head to Head
This will be the fifth renewal of this fixture. Of the previous four, Spartak Moscow have won three. When the teams met earlier in the campaign, they drew 1-1.
Orenburg Team News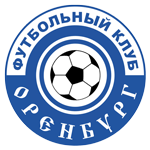 Silvije Begic is unlikely to return for the hosts, while Dmitri Andreev is also sidelined.
Spartak Moscow Team News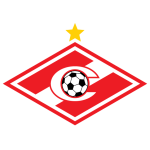 Denis Glushakov is likely to be out for the visitors, as is Sofiane Hanni.
More Other Fixtures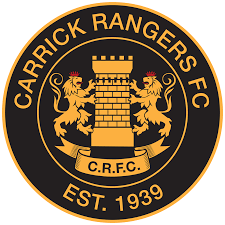 Carrick Rangers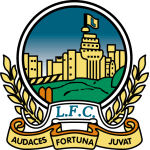 Linfield
Orenburg vs Spartak Moscow Stats
Orenburg have conceded an average of only 1.07 expected goals at home in the league this season.
On their travels in the Russian Premier League, Spartak have surrendered an average of 1.14 expected goals.
64% of Orenburg's home games in the league have seen less than three goals be scored.
Three or more goals have been scored in only 43% of their Spartak's travelling league matches.
Sign Up To The Newsletter & You Might Win A Football Shirt Of Your Choice
Sign Up To The Newsletter & You Might Win A Football Shirt Of Your Choice
| Bookie | Home Win | Draw | Away Win | Offer |
| --- | --- | --- | --- | --- |
| | | | | |
| | | | | |
| | | | | |
| | | | | |
| Bookie | Home & Yes | Away & Yes | Offer |
| --- | --- | --- | --- |
| | | | |
| | | | |
| | | | |
| | | | |
| Bookie | Under 0.5 | Over 0.5 | Under 1.5 | Over 1.5 | Under 2.5 | Over 2.5 | Under 3.5 | Over 3.5 | Under 4.5 | Over 4.5 | Under 5.5 | Over 5.5 | Under 6.5 | Over 6.5 | Under 7.5 | Over 7.5 | Under 8.5 | Over 8.5 | Under 9.5 | Over 9.5 | Offer |
| --- | --- | --- | --- | --- | --- | --- | --- | --- | --- | --- | --- | --- | --- | --- | --- | --- | --- | --- | --- | --- | --- |
| | | | | | N/A | N/A | | | | | | | | | N/A | N/A | N/A | N/A | N/A | N/A | |
| | N/A | N/A | | | | | | | N/A | N/A | N/A | N/A | N/A | N/A | N/A | N/A | N/A | N/A | N/A | N/A | |
| | | | | | | | | | | | | | | | | | | | | | |
| | | | | | | | | | | | | | | | | | | | | | |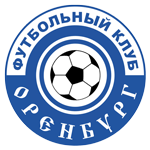 0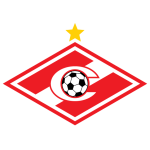 0
| | | | | | | | | | | | | | | | | | | | | | | | | | | | | | | | | | | | | | | | | | | | | | | | | | | | | | | | | | | | | | | | | | | | | | | | | | | |
| --- | --- | --- | --- | --- | --- | --- | --- | --- | --- | --- | --- | --- | --- | --- | --- | --- | --- | --- | --- | --- | --- | --- | --- | --- | --- | --- | --- | --- | --- | --- | --- | --- | --- | --- | --- | --- | --- | --- | --- | --- | --- | --- | --- | --- | --- | --- | --- | --- | --- | --- | --- | --- | --- | --- | --- | --- | --- | --- | --- | --- | --- | --- | --- | --- | --- | --- | --- | --- | --- | --- | --- | --- | --- | --- |
| Bookie | Odds | Odds | Odds | Odds | Odds | Odds | Odds | Odds | Odds | Odds | Odds | Odds | Odds | Odds | Odds | Odds | Odds | Odds | Odds | Odds | Odds | Odds | Odds | Odds | Odds | Odds | Odds | Odds | Odds | Odds | Odds | Odds | Odds | Odds | Odds | Odds | Odds | Odds | Odds | Odds | Odds | Odds | Odds | Odds | Odds | Odds | Odds | Odds | Odds | Odds | Odds | Odds | Odds | Odds | Odds | Odds | Odds | Odds | Odds | Odds | Odds | Odds | Odds | Odds | Odds | Odds | Odds | Odds | Odds | Odds | Odds | Odds | Odds | Offer |
| | | | | | | | | | | | | | | | | | | | | | | | | | | | | | | | | | | | | | N/A | N/A | N/A | N/A | N/A | N/A | N/A | N/A | N/A | N/A | N/A | N/A | N/A | N/A | N/A | N/A | N/A | N/A | N/A | N/A | N/A | N/A | N/A | N/A | N/A | N/A | N/A | N/A | N/A | N/A | N/A | N/A | N/A | N/A | N/A | N/A | N/A | |
| | | | | | | | | | | | N/A | N/A | | | | | N/A | | | | | | | | | | | | | | | | | | N/A | N/A | N/A | N/A | N/A | N/A | N/A | N/A | N/A | N/A | N/A | N/A | N/A | N/A | N/A | N/A | N/A | N/A | N/A | N/A | N/A | N/A | N/A | N/A | N/A | N/A | N/A | N/A | N/A | N/A | N/A | N/A | N/A | N/A | N/A | N/A | N/A | N/A | N/A | |
| | | | | | | | | | | | | | | | | | | | | | | | | | | | | | | | | | | | | | | | | | | | | | | | | | | | | | | | | | | | | | | | | | | | | | | | | | N/A | |
| | | | | | | | | | | | | | | | | | | | | | | | | | | | | | | | | | | | | | | | | | | | | | | | | | | | | | | | | | | | | | | | | | | | | | | | | | N/A | |
| Bookie | Home -1 | Away +1 | Home -2 | Away +2 | Away -1 | Home +1 | Away -2 | Home +2 | Away -3 | Home +3 | Offer |
| --- | --- | --- | --- | --- | --- | --- | --- | --- | --- | --- | --- |
| | | | | | | | | | | | |
| | N/A | N/A | N/A | N/A | | | N/A | N/A | N/A | N/A | |
| | | | | | | | | | N/A | N/A | |
| | | | | | | | | | N/A | N/A | |
Our match preview predictions are fully researched and provided in good faith but no profits are guaranteed. Please gamble responsibly, you should only ever gamble with money you can afford to lose. Visit our responsible gambling guidelines for more information. 18+