Select a Different Fixture
Palmeiras vs America Mineiro Predictions, Betting Tips and Match Previews
Brazil Serie A
|
Allianz Parque
|
21st November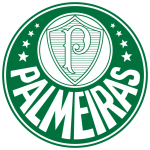 Palmeiras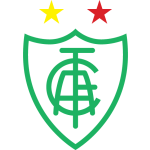 America Mineiro
Palmeiras vs America MG predictions for Wednesday's Brazilian Serie A clash. Palmeiras will be looking to move one step closer to the title with another win on home soil. Read on for all our free predictions and betting tips.
Palmeiras Win To Nil @ 3/4
Reason For Palmeiras vs America Mineiro Betting Tips
Wednesday's Brazilian Serie A action sees Palmeiras facing America Mineiro. The hosts will be looking to edge closer to the title with yet another home win.
As disappointed as Palmeiras were to draw away at rock bottom Parana over the weekend, little damage has been done, with sides in the chasing pack having failed to take advantage by winning their own games. 5 points clear of nearest challenger Flamengo with just 3 games left to run, Verdao know a win in Wednesday's match would have them all but home and hosed.
Given how far off the pace they were when Luiz Felipe Scolari came in as boss, Palmeiras have done extremely well to take such command over the league. Verdao have won 14 of their last 19 league matches overall and having also secured victory a staggering 11 consecutive times in their home league outings, confidence is clearly very high going into this game.
Meanwhile, America Mineiro ended a terrible 11 match run without a win and 4 match losing run with a 2-1 home success over Santos at the weekend, but still find themselves in huge trouble. The visitors are a point adrift of safety with time running out and with difficult fixtures left to play, they look set for an immediate return to the second tier.
Whilst on home turf America have been fairly competitive throughout the year, on the road it's been a different story and that has to be a huge concern coming into this trip. All in all, the visitors have lost 12 of their 17 games away from home this season and having lost 5 of their last 7 whilst scoring just once, their prospects really do look bleak ahead of kick off in this one.
Ultimately, anything but a home win here would be a huge surprise and we just cannot envisage Palmeiras slipping up against an America outfit in big trouble. The hosts have been blowing away all competitors on home soil for months now and with America so poor on the road, that's unlikely to be something that's about to change.
Best value looks set to be found in backing Palmeiras to win to nil and at current prices, that's exactly where our money is going. 7 of Palmeiras' 11 wins during their current home hot streak have been to nil and with America really struggling for goals on their travels, it's not hard to envisage Palmeiras preserving their clean sheet and we think they'll do so in a 2-0 win.
Head to Head
The sides drew 0-0 in the league earlier on in the season, whilst Palmeiras knocked America out of the Copa do Brasil courtesy of a 3-2 aggregate win. In the 2016 Serie A season, Palmeiras won both meetings between the two.
Palmeiras Team News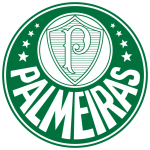 Attacking midfielder Gustavo Scarpa misses out through suspension.
America Mineiro Team News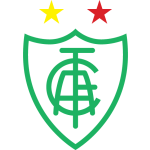 Ze Ricardo misses out through suspension, whilst Jori, Aylon, Paulao, Ruy, David and Marquinhos remain sidelined through injury.
Next Fixtures To Kick Off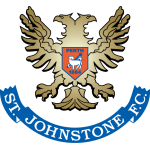 St Johnstone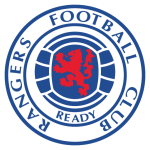 Rangers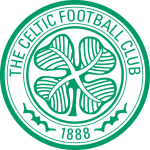 Celtic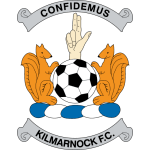 Kilmarnock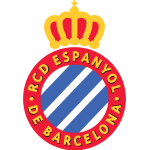 Espanyol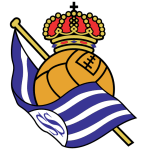 Real Sociedad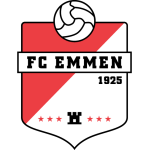 Emmen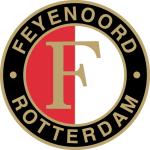 Feyenoord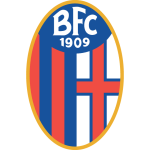 Bologna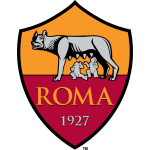 Roma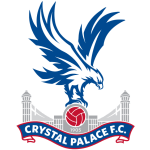 Crystal Palace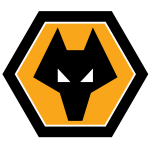 Wolverhampton
Palmeiras vs America Mineiro Stats
Powered by

Palmeiras have won their last 11 Serie A home matches.
7 of said wins have been to nil.
America Mineiro have not won any of their last 7 away games, losing 5 times in the process.
America have scored just 1 goal over said fixtures.
Sign Up To The Newsletter & You Might Win A Football Shirt Of Your Choice
Sign Up To The Newsletter & You Might Win A Football Shirt Of Your Choice
| Bookie | Home Win | Draw | Away Win | Offer |
| --- | --- | --- | --- | --- |
| | | | | |
| | | | | |
| | | | | |
| | | | | |
| | | | | |
| | | | | |
| | | | | |
| Bookie | Home & Yes | Away & Yes | Offer |
| --- | --- | --- | --- |
| | | | |
| | | | |
| | | | |
| | | | |
| | | | |
| | | | |
| | | | |
| Bookie | Under 0.5 | Over 0.5 | Under 1.5 | Over 1.5 | Under 2.5 | Over 2.5 | Under 3.5 | Over 3.5 | Under 4.5 | Over 4.5 | Under 5.5 | Over 5.5 | Under 6.5 | Over 6.5 | Under 7.5 | Over 7.5 | Under 8.5 | Over 8.5 | Under 9.5 | Over 9.5 | Offer |
| --- | --- | --- | --- | --- | --- | --- | --- | --- | --- | --- | --- | --- | --- | --- | --- | --- | --- | --- | --- | --- | --- |
| | | | | | | | | | | | | | N/A | N/A | N/A | N/A | N/A | N/A | N/A | N/A | |
| | N/A | N/A | | | | | | | | | N/A | N/A | N/A | N/A | N/A | N/A | N/A | N/A | N/A | N/A | |
| | | | | | | | | | | | | | | | | | | | | | |
| | | | | | | | | | | | | | | | | | | | N/A | N/A | |
| | | | | | | | | | | | N/A | N/A | N/A | N/A | N/A | N/A | N/A | N/A | N/A | N/A | |
| | | | | | | | | | | | | | | | | | | | N/A | N/A | |
| | | | | | | | | | | | | | | | | | | | | | |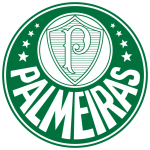 0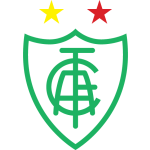 0
| | | | | | | | | | | | | | | | | | | | | | | | | | | | | | | | | | | | | | | | | | | | | | | | | | | | | | | | | | | | | | | | | | | | | | | | | | | |
| --- | --- | --- | --- | --- | --- | --- | --- | --- | --- | --- | --- | --- | --- | --- | --- | --- | --- | --- | --- | --- | --- | --- | --- | --- | --- | --- | --- | --- | --- | --- | --- | --- | --- | --- | --- | --- | --- | --- | --- | --- | --- | --- | --- | --- | --- | --- | --- | --- | --- | --- | --- | --- | --- | --- | --- | --- | --- | --- | --- | --- | --- | --- | --- | --- | --- | --- | --- | --- | --- | --- | --- | --- | --- | --- |
| Bookie | Odds | Odds | Odds | Odds | Odds | Odds | Odds | Odds | Odds | Odds | Odds | Odds | Odds | Odds | Odds | Odds | Odds | Odds | Odds | Odds | Odds | Odds | Odds | Odds | Odds | Odds | Odds | Odds | Odds | Odds | Odds | Odds | Odds | Odds | Odds | Odds | Odds | Odds | Odds | Odds | Odds | Odds | Odds | Odds | Odds | Odds | Odds | Odds | Odds | Odds | Odds | Odds | Odds | Odds | Odds | Odds | Odds | Odds | Odds | Odds | Odds | Odds | Odds | Odds | Odds | Odds | Odds | Odds | Odds | Odds | Odds | Odds | Odds | Offer |
| | | | | | | | | | | | | | | | | | | | | | | | | | | | | | | | N/A | N/A | N/A | N/A | N/A | N/A | N/A | N/A | N/A | N/A | N/A | N/A | N/A | N/A | N/A | N/A | N/A | N/A | N/A | N/A | N/A | N/A | N/A | N/A | N/A | N/A | N/A | N/A | N/A | N/A | N/A | N/A | N/A | N/A | N/A | N/A | N/A | N/A | N/A | N/A | N/A | N/A | N/A | |
| | | | | | | | | | | | | | | N/A | | | | | | N/A | | | | | | | | N/A | | | N/A | N/A | N/A | N/A | N/A | N/A | N/A | N/A | N/A | N/A | N/A | N/A | N/A | N/A | N/A | N/A | N/A | N/A | N/A | N/A | N/A | N/A | N/A | N/A | N/A | N/A | N/A | N/A | N/A | N/A | N/A | N/A | N/A | N/A | N/A | N/A | N/A | N/A | N/A | N/A | N/A | N/A | N/A | |
| | | | | | | | | | | | | | | | | | | | | | | | | | | | | | | | | | | | | | | | | | | | | | | | | | | | | | | | | | | | | | | | | | | | | | | | | | N/A | |
| | | | | | | | | | | | | | | N/A | | | | | | N/A | | | | | | | | N/A | | | N/A | N/A | N/A | N/A | N/A | N/A | N/A | N/A | N/A | N/A | N/A | N/A | N/A | N/A | N/A | N/A | N/A | N/A | N/A | N/A | N/A | N/A | N/A | N/A | N/A | N/A | N/A | N/A | N/A | N/A | N/A | N/A | N/A | N/A | N/A | N/A | N/A | N/A | N/A | N/A | N/A | N/A | N/A | |
| | | | | | | | | | | N/A | | | N/A | N/A | | N/A | N/A | N/A | N/A | N/A | | | | N/A | | | | N/A | N/A | N/A | N/A | N/A | N/A | N/A | N/A | N/A | N/A | N/A | N/A | N/A | N/A | N/A | N/A | N/A | N/A | N/A | N/A | N/A | N/A | N/A | N/A | N/A | N/A | N/A | N/A | N/A | N/A | N/A | N/A | N/A | N/A | N/A | N/A | N/A | N/A | N/A | N/A | N/A | N/A | N/A | N/A | N/A | N/A | |
| | | | | | | | | | | | | | | N/A | | | | | | N/A | | | | | | | | N/A | | | N/A | N/A | N/A | N/A | N/A | N/A | N/A | N/A | N/A | N/A | N/A | N/A | N/A | N/A | N/A | N/A | N/A | N/A | N/A | N/A | N/A | N/A | N/A | N/A | N/A | N/A | N/A | N/A | N/A | N/A | N/A | N/A | N/A | N/A | N/A | N/A | N/A | N/A | N/A | N/A | N/A | N/A | N/A | |
| | | | | | | | | | | | | | | | | | | | | | | | | | | | | | | | | | | | | | | | | | | | | | | | | | | | | | | | | | | | | | | | | | | | | | | | | | N/A | |
| Bookie | Home -1 | Away +1 | Home -2 | Away +2 | Home -3 | Away +3 | Home -4 | Away +4 | Home -5 | Away +5 | Away -1 | Home +1 | Away -2 | Home +2 | Offer |
| --- | --- | --- | --- | --- | --- | --- | --- | --- | --- | --- | --- | --- | --- | --- | --- |
| | | | | | | | | | N/A | N/A | | | N/A | N/A | |
| | | | | | | | | | N/A | N/A | N/A | N/A | N/A | N/A | |
| | | | | | | | N/A | N/A | N/A | N/A | | | N/A | N/A | |
| | | | | | | | | | | | | | | | |
| | N/A | N/A | | | N/A | N/A | N/A | N/A | N/A | N/A | N/A | N/A | N/A | N/A | |
| | | | | | | | | | | | | | | | |
| | | | | | | | N/A | N/A | N/A | N/A | | | N/A | N/A | |
Our match preview predictions are fully researched and provided in good faith but no profits are guaranteed. Please gamble responsibly, you should only ever gamble with money you can afford to lose. Visit our responsible gambling guidelines for more information. 18+