Select a Different Fixture
Rangers vs Dundee Predictions, Betting Tips and Match Previews
Scotland Premiership
|
Ibrox Stadium
|
27th February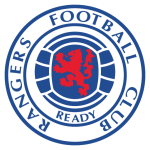 Rangers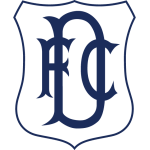 Dundee
Rangers v Dundee predictions for this Scottish Premiership midweek clash between two sides at opposite ends of the table. Read on for all our free predictions and betting tips.
Rangers & Both Teams To Score @ 9/4
Reason For Rangers vs Dundee Betting Tips
An in-form Rangers will host a struggling Dundee side at Ibrox on Wednesday as the Dee try and distance themselves from the relegation zone. Can Rangers take all three points?
Rangers players currently find themselves in red-hot form, as the Glasgow club has taken no prisoners in their two most recent outings.
Steven Gerrard's side made up for their two consecutive goalless draws against Kilmarnock in the Scottish Cup and St Johnstone in the Premiership by thrashing Killie 5-0 in the replay just last week and also handing Hamilton the exact same score on Sunday.
Their latest result over the Accies was more than likely boosted by that replay victory, as it's not often Killie concede that many goals, with Alfredo Morelos the star player once again- the Colombian scored 4 times- albeit he was still suspended for their most recent outing. Nonetheless, Rangers were able to overcome his absence with ease, as Ryan Jack, Jermaine Defoe, Scott Arfield and James Tavernier all scored in the last half hour of the first half to give the Gers a very comfortable lead going into the latter 45 minutes.
Kyle Lafferty would close the scoring for Rangers when the Northern Irishman slotted home a ground cross from Daniel Candeias two minutes from time. This win still keeps Rangers within reach of Celtic in the league, but the Hoops continued their impressive domestic form by winning.
Dundee continue to push for survival, and Jim McIntyre has done relatively well at the club since he took over back in October from Neil McCann, as the Dee currently stand in 10th place.
McIntyre took a while to settle into Dundee, as his first few games in charge didn't bring much change to the situation at the time. However, December saw some positivity return to the club, before the year's last month turned sour. A fantastic 1-1 draw with Rangers was followed by Three consecutive defeats, then a goalless draw against Livingston before ending the year with another loss.
After losing to Queen of the South in their Scottish Cup replay at the end of January, Dundee did lose their next three games, drawing with Hamilton and Kilmarnock and then defeating Livingston at the Toni Macaroni Arena. However, the Dee were no match for a Hibs side that was able to put four past McIntyre's men, despite the home side scoring on two occasions.
Rangers face yet another game this month against one of the bottom three sides in the league. The Gers put 4 past St Mirren and 5 against Hamilton at the weekend, so we're not expecting much to change going into this game. However, Dundee are, at least in recent weeks, a much better side than the bottom two, so we're not expecting them to concede as many goals this time around. Morelos will also return to the squad but given that Rangers have an important quarter-final tie against Aberdeen at the weekend, Gerrard could keep out some key players for this game. We're going to back Rangers to win and both teams to score, with a final result of 3-1.
Head to Head
The last meeting between the clubs ended as a 1-1 draw, and Rangers have won 3 of the sides last 4 meetings, with Dundee last winning back in November 2017.
Rangers Team News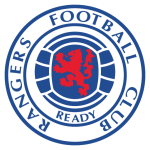 Alfredo Morelos is back from suspension, but both Jamie Murphy and Graham Dorrans are still unavailable.
Dundee Team News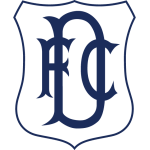 Josh Meekings and Andrew Davies will not be able to play in this tie.
More Scotland Premiership Fixtures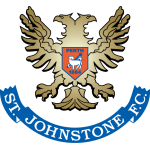 St Johnstone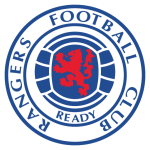 Rangers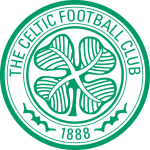 Celtic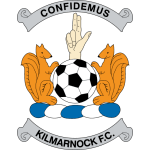 Kilmarnock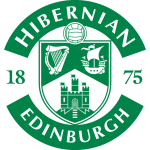 Hibernian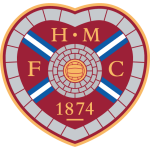 Hearts
Rangers vs Dundee Stats
Powered by

Rangers see over 3.5 goals in 38% of their home fixtures.
8% of Dundee's games away from home have seen the Dee keep a clean sheet.
Dundee score an average of 0.92 goals per away game.
Sign Up To The Newsletter & You Might Win A Football Shirt Of Your Choice
Sign Up To The Newsletter & You Might Win A Football Shirt Of Your Choice
| Bookie | Home Win | Draw | Away Win | Offer |
| --- | --- | --- | --- | --- |
| | | | | |
| | | | | |
| | | | | |
| | | | | |
| | | | | |
| | | | | |
| | | | | |
| Bookie | Home & Yes | Away & Yes | Offer |
| --- | --- | --- | --- |
| | | | |
| | | | |
| | | | |
| | | | |
| | | | |
| | | | |
| | | | |
| Bookie | Under 0.5 | Over 0.5 | Under 1.5 | Over 1.5 | Under 2.5 | Over 2.5 | Under 3.5 | Over 3.5 | Under 4.5 | Over 4.5 | Under 5.5 | Over 5.5 | Under 6.5 | Over 6.5 | Under 7.5 | Over 7.5 | Under 8.5 | Over 8.5 | Under 9.5 | Over 9.5 | Offer |
| --- | --- | --- | --- | --- | --- | --- | --- | --- | --- | --- | --- | --- | --- | --- | --- | --- | --- | --- | --- | --- | --- |
| | | | | | | | | | | | | | | | | | N/A | N/A | N/A | N/A | |
| | N/A | N/A | | | | | | | | | | | N/A | N/A | N/A | N/A | N/A | N/A | N/A | N/A | |
| | | | | | | | | | | | | | | | | | | | | | |
| | | | | | | | | | | | | | | | | | | | N/A | N/A | |
| | N/A | N/A | | | | | | | | | | | | | N/A | N/A | N/A | N/A | N/A | N/A | |
| | | | | | | | | | | | | | | | | | | | N/A | N/A | |
| | | | | | | | | | | | | | | | | | | | | | |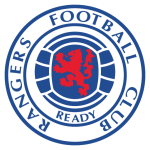 0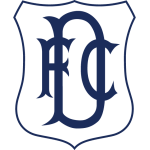 0
| | | | | | | | | | | | | | | | | | | | | | | | | | | | | | | | | | | | | | | | | | | | | | | | | | | | | | | | | | | | | | | | | | | | | | | | | | | | |
| --- | --- | --- | --- | --- | --- | --- | --- | --- | --- | --- | --- | --- | --- | --- | --- | --- | --- | --- | --- | --- | --- | --- | --- | --- | --- | --- | --- | --- | --- | --- | --- | --- | --- | --- | --- | --- | --- | --- | --- | --- | --- | --- | --- | --- | --- | --- | --- | --- | --- | --- | --- | --- | --- | --- | --- | --- | --- | --- | --- | --- | --- | --- | --- | --- | --- | --- | --- | --- | --- | --- | --- | --- | --- | --- | --- |
| Bookie | Odds | Odds | Odds | Odds | Odds | Odds | Odds | Odds | Odds | Odds | Odds | Odds | Odds | Odds | Odds | Odds | Odds | Odds | Odds | Odds | Odds | Odds | Odds | Odds | Odds | Odds | Odds | Odds | Odds | Odds | Odds | Odds | Odds | Odds | Odds | Odds | Odds | Odds | Odds | Odds | Odds | Odds | Odds | Odds | Odds | Odds | Odds | Odds | Odds | Odds | Odds | Odds | Odds | Odds | Odds | Odds | Odds | Odds | Odds | Odds | Odds | Odds | Odds | Odds | Odds | Odds | Odds | Odds | Odds | Odds | Odds | Odds | Odds | Odds | Offer |
| | | | | | | | | | | | | | | | | | | | | | | | | | | | | | | | | | | N/A | | N/A | N/A | N/A | N/A | | N/A | | N/A | N/A | N/A | N/A | N/A | | | N/A | N/A | N/A | N/A | N/A | N/A | N/A | N/A | N/A | N/A | N/A | N/A | N/A | N/A | N/A | N/A | N/A | N/A | N/A | N/A | N/A | N/A | N/A | | N/A | |
| | | | | | | | | | | | | | | | | | | | | N/A | | | | | | | | | | | N/A | | | N/A | N/A | N/A | N/A | N/A | N/A | N/A | N/A | N/A | N/A | N/A | N/A | N/A | N/A | N/A | N/A | N/A | N/A | N/A | N/A | N/A | N/A | N/A | N/A | N/A | N/A | N/A | N/A | N/A | N/A | N/A | N/A | N/A | N/A | N/A | N/A | N/A | N/A | N/A | N/A | N/A | |
| | | | | | | | | | | | | | | | | | | | | | | | | | | | | | | | | | | | | | | | | | | | | | | | | | | | | | | | | | | | | | | | | | | | | | | | | | N/A | N/A | |
| | | | | | | | | | | | | | | | | | | | | | | | | | | | | | | | N/A | | | N/A | N/A | N/A | N/A | N/A | N/A | N/A | N/A | N/A | N/A | N/A | N/A | N/A | N/A | N/A | N/A | N/A | N/A | N/A | N/A | N/A | N/A | N/A | N/A | N/A | N/A | N/A | N/A | N/A | N/A | N/A | N/A | N/A | N/A | N/A | N/A | N/A | N/A | N/A | N/A | N/A | |
| | | | | | | | | | | | | | | | | | | | | | | | | | | | | | | | | | | | | N/A | N/A | N/A | N/A | N/A | N/A | N/A | N/A | | N/A | | | | | N/A | N/A | N/A | N/A | N/A | N/A | N/A | N/A | N/A | N/A | N/A | N/A | N/A | N/A | N/A | N/A | N/A | N/A | N/A | N/A | N/A | N/A | N/A | N/A | N/A | |
| | | | | | | | | | | | | | | | | | | | | | | | | | | | | | | | N/A | | | N/A | N/A | N/A | N/A | N/A | N/A | N/A | N/A | N/A | N/A | N/A | N/A | N/A | N/A | N/A | N/A | N/A | N/A | N/A | N/A | N/A | N/A | N/A | N/A | N/A | N/A | N/A | N/A | N/A | N/A | N/A | N/A | N/A | N/A | N/A | N/A | N/A | N/A | N/A | N/A | N/A | |
| | | | | | | | | | | | | | | | | | | | | | | | | | | | | | | | | | | | | | | | | | | | | | | | | | | | | | | | | | | | | | | | | | | | | | | | | | N/A | N/A | |
Bookie
Home -1
Away +1
Home -2
Away +2
Home -3
Away +3
Home -4
Away +4
Home -5
Away +5
Away -1
Home +1
Home +2
Home +3
Home +4
Home +5
Home -6
Away +6
Home -7
Away +7
Home -8
Away +8
Offer
N/A
N/A
N/A
N/A
N/A
N/A
N/A
N/A
N/A
N/A
N/A
N/A
N/A
N/A
N/A
N/A
N/A
N/A
N/A
N/A
N/A
N/A
N/A
N/A
N/A
N/A
N/A
N/A
N/A
N/A
N/A
N/A
N/A
N/A
N/A
N/A
N/A
N/A
N/A
N/A
N/A
N/A
N/A
N/A
N/A
N/A