Stevenage vs Crawley Town Predictions, Betting Tips and Match Previews
England League Two
|
Lamex Stadium
|
12th January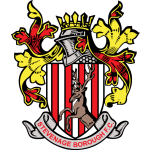 Stevenage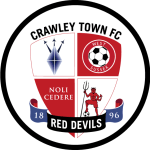 Crawley Town
Stevenage vs Crawley Town predictions for Saturday's League Two fixture at Broadhall Way. With 3 wins in their last 5 home games, the hosts will be looking to take advantage of Crawley's poor away form. Continue reading below for all our free tips and predictions.
Crawley Town Double Chance @ 3/4
Reason For Stevenage vs Crawley Town Betting Tips
After picking up just one win in the month of December, Stevenage find themselves 11th in the League Two table but remain just 5 points off the playoffs as we head into the latter stages of the season. They return home where they have picked up 23 points from 12 games played this season after a disappointing 2-0 defeat to 21st place Cambridge United last weekend.
Stevenage were lucky to escape with a 1-0 victory in their last home game after Kurtis Guthrie received a straight red card in the 38th minute. A late goal from Alex Revell in the 86th minute was enough for Boro to grab all 3 points in an important victory for them.
Crawley head into this game with an abysmal away record, losing 11 of their last 14 games away from the Checkatrade Stadium. Their strikers are having a tough time, with the team averaging just 0.58 goals per game while picking up just 7 points from a possible 36 away from home this season.
Despite their poor away from, Crawley head into this game looking for their 3rd straight win after knocking off 8th place Colchester and Cheltenham in back to back home games. Ollie Palmer returned from suspension to pick up his 10th league goal of the season and push Crawley 7 points clear of the relegation zone.
The hosts head into this game as favourites despite an inconsistent run with forwards Kurtis Guthrie and Alex Reid both suspended. Crawley may not have a better chance to grab a point with Boro picking up just 7 points over their last 8 games. With Ollie Palmer back in the squad and scoring last weekend, I think Crawley can at least hold out for a draw in this one.
Predicted Lineups
Line ups are predicted by our Team News Analysts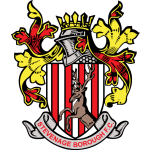 Stevenage
4-3-3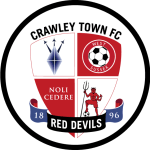 Crawley Town
4-4-2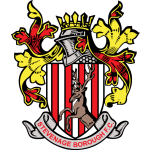 Predicted Starting XI's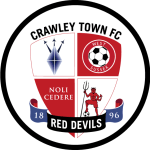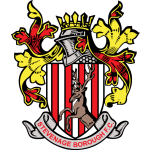 Subs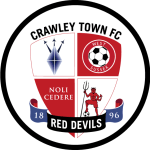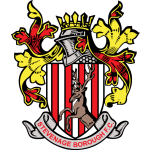 Doubtful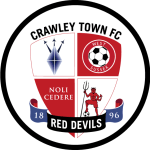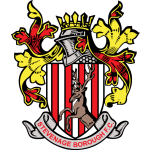 Unavailable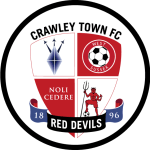 Guthrie (Suspended)
McNerney (Suspended)
Reid (Suspended)
Smith (Injured)
Next Fixtures To Kick Off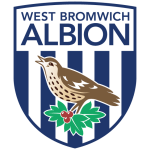 West Bromwich Albion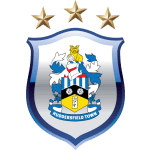 Huddersfield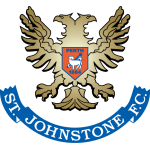 St Johnstone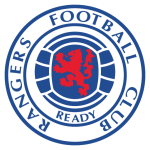 Rangers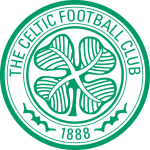 Celtic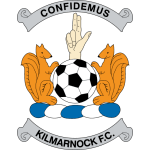 Kilmarnock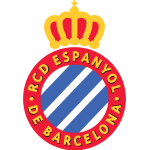 Espanyol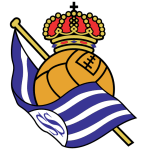 Real Sociedad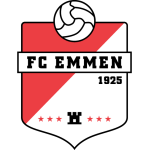 Emmen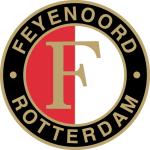 Feyenoord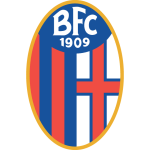 Bologna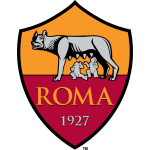 Roma
Form Summary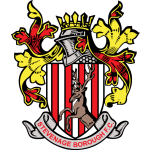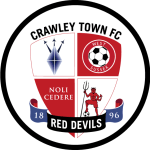 Overall
P
W
D
L
27
11
5
11
Home
13
7
2
4
Away
14
4
3
7
Overall
P
W
D
L
26
10
3
13
Home
14
8
2
4
Away
12
2
1
9
Recent Competition Form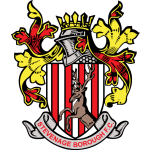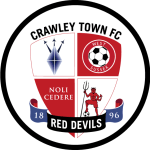 2-0 v Cambridge United (A)
L
1-0 v Cheltenham Town (H)
W
1-0 v Newport County (H)
W
2-0 v Colchester United (H)
W
1-0 v Crewe Alexandra (A)
L
0-0 v Newport County (A)
D
1-2 v Colchester United (A)
W
2-1 v Cambridge United (A)
L
1-3 v Mansfield Town (H)
L
2-3 v Carlisle United (H)
L
1-1 v Northampton Town (A)
D
2-0 v Macclesfield Town (A)
L
0-1 v Northampton Town (H)
L
3-0 v Crewe Alexandra (H)
W
3-2 v Oldham Athletic (H)
W
5-1 v Tranmere Rovers (A)
L
0-2 v Cheltenham Town (A)
W
4-1 v Newport County (H)
W
0-1 v Crewe Alexandra (H)
L
3-1 v Colchester United (A)
L
2-1 v Newport County (A)
L
2-0 v Cambridge United (H)
W
3-1 v Colchester United (H)
W
0-1 v Carlisle United (A)
W
1-0 v Forest Green Rovers (A)
L
1-0 v Macclesfield Town (H)
W
2-1 v Oldham Athletic (A)
L
0-1 v Cambridge United (H)
L
0-0 v Forest Green Rovers (A)
D
0-1 v Cheltenham Town (A)
W
2-2 v Tranmere Rovers (H)
D
| | | |
| --- | --- | --- |
| 31 | Goals Scored | 33 |
| 34 | Goals Conceded | 38 |
| 11/27 (41%) | Over 2.5 Goals | 13/26 (50%) |
| 11/27 (41%) | Both Teams Scored | 12/26 (46%) |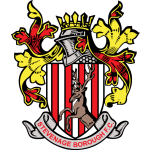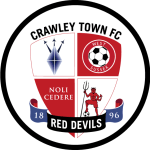 1-0 v Newport County (H)
W
1-0 v Cheltenham Town (H)
W
1-3 v Mansfield Town (H)
L
2-0 v Colchester United (H)
W
2-3 v Carlisle United (H)
L
0-1 v Northampton Town (H)
L
3-2 v Oldham Athletic (H)
W
3-0 v Crewe Alexandra (H)
W
0-1 v Crewe Alexandra (H)
L
3-1 v Colchester United (H)
W
4-1 v Newport County (H)
W
2-0 v Cambridge United (H)
W
1-0 v Macclesfield Town (H)
W
0-1 v Cambridge United (H)
L
2-2 v Tranmere Rovers (H)
D
| | | |
| --- | --- | --- |
| 16 | Goals Scored | 26 |
| 13 | Goals Conceded | 18 |
| 5/13 (38%) | Over 2.5 Goals | 8/14 (57%) |
| 5/13 (38%) | Both Teams Scored | 7/14 (50%) |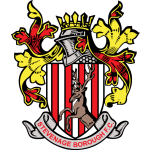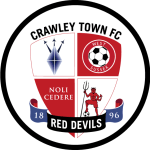 2-0 v Cambridge United (A)
L
0-0 v Newport County (A)
D
1-0 v Crewe Alexandra (A)
L
2-1 v Cambridge United (A)
L
1-2 v Colchester United (A)
W
2-0 v Macclesfield Town (A)
L
1-1 v Northampton Town (A)
D
5-1 v Tranmere Rovers (A)
L
3-1 v Colchester United (A)
L
0-2 v Cheltenham Town (A)
W
2-1 v Newport County (A)
L
1-0 v Forest Green Rovers (A)
L
0-1 v Carlisle United (A)
W
2-1 v Oldham Athletic (A)
L
0-1 v Cheltenham Town (A)
W
0-0 v Forest Green Rovers (A)
D
| | | |
| --- | --- | --- |
| 15 | Goals Scored | 7 |
| 21 | Goals Conceded | 20 |
| 6/14 (43%) | Over 2.5 Goals | 5/12 (42%) |
| 6/14 (43%) | Both Teams Scored | 5/12 (42%) |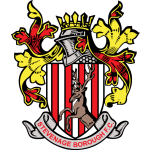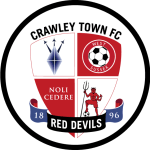 2-0 v Cambridge United (A)
L
1-0 v Cheltenham Town (H)
W
1-0 v Newport County (H)
W
2-0 v Colchester United (H)
W
1-0 v Crewe Alexandra (A)
L
0-0 v Newport County (A)
D
1-2 v Colchester United (A)
W
2-1 v Cambridge United (A)
L
1-3 v Mansfield Town (H)
L
2-3 v Carlisle United (H)
L
1-1 v Northampton Town (A)
D
2-0 v Macclesfield Town (A)
L
0-1 v Northampton Town (H)
L
3-0 v Crewe Alexandra (H)
W
| | | |
| --- | --- | --- |
| 10 | Goals Scored | 9 |
| 18 | Goals Conceded | 13 |
| 5/10 (50%) | Over 2.5 Goals | 4/10 (40%) |
| 5/10 (50%) | Both Teams Scored | 2/10 (20%) |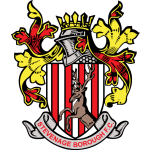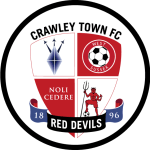 1-0 v Newport County (H)
W
1-0 v Cheltenham Town (H)
W
1-3 v Mansfield Town (H)
L
2-0 v Colchester United (H)
W
2-3 v Carlisle United (H)
L
0-1 v Northampton Town (H)
L
3-2 v Oldham Athletic (H)
W
3-0 v Crewe Alexandra (H)
W
0-1 v Crewe Alexandra (H)
L
3-1 v Colchester United (H)
W
4-1 v Newport County (H)
W
2-0 v Cambridge United (H)
W
1-0 v Macclesfield Town (H)
W
| | | |
| --- | --- | --- |
| 13 | Goals Scored | 18 |
| 10 | Goals Conceded | 11 |
| 4/10 (40%) | Over 2.5 Goals | 5/10 (50%) |
| 4/10 (40%) | Both Teams Scored | 4/10 (40%) |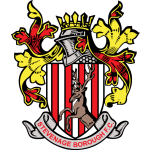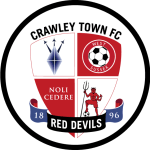 2-0 v Cambridge United (A)
L
0-0 v Newport County (A)
D
1-0 v Crewe Alexandra (A)
L
2-1 v Cambridge United (A)
L
1-2 v Colchester United (A)
W
2-0 v Macclesfield Town (A)
L
1-1 v Northampton Town (A)
D
5-1 v Tranmere Rovers (A)
L
3-1 v Colchester United (A)
L
0-2 v Cheltenham Town (A)
W
2-1 v Newport County (A)
L
1-0 v Forest Green Rovers (A)
L
0-1 v Carlisle United (A)
W
2-1 v Oldham Athletic (A)
L
| | | |
| --- | --- | --- |
| 9 | Goals Scored | 6 |
| 15 | Goals Conceded | 19 |
| 4/10 (40%) | Over 2.5 Goals | 5/10 (50%) |
| 4/10 (40%) | Both Teams Scored | 5/10 (50%) |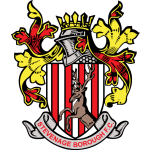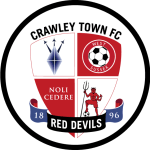 2-0 v Cambridge United (A)
L
1-0 v Cheltenham Town (H)
W
1-0 v Newport County (H)
W
2-0 v Colchester United (H)
W
1-0 v Crewe Alexandra (A)
L
0-0 v Newport County (A)
D
1-2 v Colchester United (A)
W
2-1 v Cambridge United (A)
L
1-3 v Mansfield Town (H)
L
2-3 v Carlisle United (H)
L
| | | |
| --- | --- | --- |
| 4 | Goals Scored | 6 |
| 7 | Goals Conceded | 5 |
| 2/5 (40%) | Over 2.5 Goals | 2/5 (40%) |
| 2/5 (40%) | Both Teams Scored | 2/5 (40%) |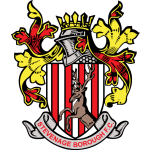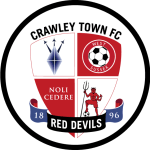 1-0 v Newport County (H)
W
1-0 v Cheltenham Town (H)
W
1-3 v Mansfield Town (H)
L
2-0 v Colchester United (H)
W
2-3 v Carlisle United (H)
L
0-1 v Northampton Town (H)
L
3-2 v Oldham Athletic (H)
W
3-0 v Crewe Alexandra (H)
W
| | | |
| --- | --- | --- |
| 8 | Goals Scored | 8 |
| 8 | Goals Conceded | 4 |
| 3/5 (60%) | Over 2.5 Goals | 2/5 (40%) |
| 3/5 (60%) | Both Teams Scored | 1/5 (20%) |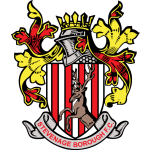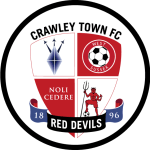 2-0 v Cambridge United (A)
L
0-0 v Newport County (A)
D
1-0 v Crewe Alexandra (A)
L
2-1 v Cambridge United (A)
L
1-2 v Colchester United (A)
W
2-0 v Macclesfield Town (A)
L
1-1 v Northampton Town (A)
D
5-1 v Tranmere Rovers (A)
L
| | | |
| --- | --- | --- |
| 5 | Goals Scored | 2 |
| 8 | Goals Conceded | 10 |
| 2/5 (40%) | Over 2.5 Goals | 2/5 (40%) |
| 3/5 (60%) | Both Teams Scored | 2/5 (40%) |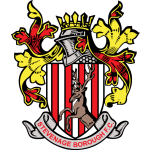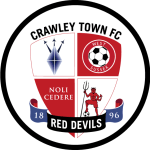 | | |
| --- | --- |
| Over 2.5 Goals | 4/7 (57%) |
| Both Teams To Score | 5/7 (71%) |
Previous Meetings (Last 7)
11.08.18
Crawley Town
1-3
Stevenage
30.12.17
Crawley Town
1-0
Stevenage
12.09.17
Stevenage
1-1
Crawley Town
04.02.17
Crawley Town
1-2
Stevenage
10.09.16
Stevenage
2-1
Crawley Town
06.02.16
Stevenage
0-1
Crawley Town
26.12.15
Crawley Town
2-1
Stevenage
League Table
| Pos | Team | P | W | D | L | GF | GA | GD | Pts |
| --- | --- | --- | --- | --- | --- | --- | --- | --- | --- |
| 1 | Lincoln City | 25 | 15 | 6 | 4 | 45 | 24 | +21 | 51 |
| 2 | MK Dons | 25 | 13 | 8 | 4 | 41 | 19 | +22 | 47 |
| 3 | Bury | 27 | 13 | 7 | 7 | 49 | 29 | +20 | 46 |
| 4 | Mansfield Town | 25 | 11 | 12 | 2 | 37 | 19 | +18 | 45 |
| 5 | Carlisle United | 27 | 14 | 3 | 10 | 45 | 32 | +13 | 45 |
| 6 | Forest Green Rovers | 25 | 11 | 10 | 4 | 39 | 25 | +14 | 43 |
| 7 | Exeter City | 26 | 12 | 7 | 7 | 38 | 28 | +10 | 43 |
| 8 | Colchester United | 27 | 12 | 7 | 8 | 39 | 30 | +9 | 43 |
| 9 | Tranmere Rovers | 26 | 10 | 9 | 7 | 38 | 32 | +6 | 39 |
| 10 | Oldham Athletic | 26 | 10 | 8 | 8 | 40 | 33 | +7 | 38 |
| 11 | Stevenage | 27 | 11 | 5 | 11 | 31 | 34 | -3 | 38 |
| 12 | Swindon Town | 27 | 9 | 9 | 9 | 29 | 35 | -6 | 36 |
| 13 | Newport County | 25 | 10 | 6 | 9 | 35 | 42 | -7 | 36 |
| 14 | Grimsby Town | 26 | 10 | 4 | 12 | 29 | 32 | -3 | 34 |
| 15 | Crawley Town | 26 | 10 | 3 | 13 | 33 | 38 | -5 | 33 |
| 16 | Crewe Alexandra | 27 | 9 | 5 | 13 | 27 | 34 | -7 | 32 |
| 17 | Northampton Town | 26 | 6 | 12 | 8 | 32 | 35 | -3 | 30 |
| 18 | Cheltenham Town | 26 | 7 | 8 | 11 | 31 | 38 | -7 | 29 |
| 19 | Port Vale | 26 | 7 | 8 | 11 | 26 | 33 | -7 | 29 |
| 20 | Morecambe | 27 | 7 | 6 | 14 | 28 | 44 | -16 | 27 |
| 21 | Cambridge United | 27 | 7 | 5 | 15 | 24 | 47 | -23 | 26 |
| 22 | Yeovil Town | 25 | 5 | 9 | 11 | 27 | 32 | -5 | 24 |
| 23 | Macclesfield Town | 27 | 5 | 6 | 16 | 23 | 44 | -21 | 21 |
| 24 | Notts County | 27 | 4 | 9 | 14 | 29 | 56 | -27 | 21 |
| Pos | Team | P | W | D | L | GF | GA | GD | Pts |
| --- | --- | --- | --- | --- | --- | --- | --- | --- | --- |
| 1 | Bury | 13 | 9 | 3 | 1 | 31 | 10 | +21 | 30 |
| 2 | MK Dons | 13 | 9 | 3 | 1 | 23 | 5 | +18 | 30 |
| 3 | Tranmere Rovers | 13 | 8 | 4 | 1 | 17 | 5 | +12 | 28 |
| 4 | Lincoln City | 13 | 8 | 4 | 1 | 25 | 14 | +11 | 28 |
| 5 | Colchester United | 14 | 8 | 3 | 3 | 27 | 12 | +15 | 27 |
| 6 | Crewe Alexandra | 13 | 8 | 2 | 3 | 21 | 10 | +11 | 26 |
| 7 | Crawley Town | 14 | 8 | 2 | 4 | 26 | 18 | +8 | 26 |
| 8 | Mansfield Town | 12 | 7 | 4 | 1 | 18 | 6 | +12 | 25 |
| 9 | Newport County | 12 | 7 | 3 | 2 | 21 | 20 | +1 | 24 |
| 10 | Exeter City | 13 | 7 | 2 | 4 | 22 | 15 | +7 | 23 |
| 11 | Stevenage | 13 | 7 | 2 | 4 | 16 | 13 | +3 | 23 |
| 12 | Carlisle United | 14 | 7 | 1 | 6 | 24 | 17 | +7 | 22 |
| 13 | Oldham Athletic | 13 | 6 | 2 | 5 | 24 | 19 | +5 | 20 |
| 14 | Grimsby Town | 13 | 6 | 2 | 5 | 18 | 15 | +3 | 20 |
| 15 | Forest Green Rovers | 12 | 4 | 6 | 2 | 12 | 9 | +3 | 18 |
| 16 | Cambridge United | 14 | 5 | 3 | 6 | 15 | 17 | -2 | 18 |
| 17 | Northampton Town | 13 | 3 | 8 | 2 | 16 | 15 | +1 | 17 |
| 18 | Swindon Town | 13 | 4 | 5 | 4 | 14 | 19 | -5 | 17 |
| 19 | Morecambe | 14 | 4 | 3 | 7 | 16 | 20 | -4 | 15 |
| 20 | Port Vale | 13 | 4 | 3 | 6 | 16 | 21 | -5 | 15 |
| 21 | Notts County | 13 | 3 | 5 | 5 | 15 | 22 | -7 | 14 |
| 22 | Macclesfield Town | 14 | 3 | 5 | 6 | 12 | 21 | -9 | 14 |
| 23 | Cheltenham Town | 12 | 3 | 4 | 5 | 14 | 18 | -4 | 13 |
| 24 | Yeovil Town | 13 | 1 | 7 | 5 | 11 | 20 | -9 | 10 |
| Pos | Team | P | W | D | L | GF | GA | GD | Pts |
| --- | --- | --- | --- | --- | --- | --- | --- | --- | --- |
| 1 | Forest Green Rovers | 13 | 7 | 4 | 2 | 27 | 16 | +11 | 25 |
| 2 | Lincoln City | 12 | 7 | 2 | 3 | 20 | 10 | +10 | 23 |
| 3 | Carlisle United | 13 | 7 | 2 | 4 | 21 | 15 | +6 | 23 |
| 4 | Mansfield Town | 13 | 4 | 8 | 1 | 19 | 13 | +6 | 20 |
| 5 | Exeter City | 13 | 5 | 5 | 3 | 16 | 13 | +3 | 20 |
| 6 | Swindon Town | 14 | 5 | 4 | 5 | 15 | 16 | -1 | 19 |
| 7 | Oldham Athletic | 13 | 4 | 6 | 3 | 16 | 14 | +2 | 18 |
| 8 | MK Dons | 12 | 4 | 5 | 3 | 18 | 14 | +4 | 17 |
| 9 | Bury | 14 | 4 | 4 | 6 | 18 | 19 | -1 | 16 |
| 10 | Cheltenham Town | 14 | 4 | 4 | 6 | 17 | 20 | -3 | 16 |
| 11 | Colchester United | 13 | 4 | 4 | 5 | 12 | 18 | -6 | 16 |
| 12 | Stevenage | 14 | 4 | 3 | 7 | 15 | 21 | -6 | 15 |
| 13 | Yeovil Town | 12 | 4 | 2 | 6 | 16 | 12 | +4 | 14 |
| 14 | Port Vale | 13 | 3 | 5 | 5 | 10 | 12 | -2 | 14 |
| 15 | Grimsby Town | 13 | 4 | 2 | 7 | 11 | 17 | -6 | 14 |
| 16 | Northampton Town | 13 | 3 | 4 | 6 | 16 | 20 | -4 | 13 |
| 17 | Newport County | 13 | 3 | 3 | 7 | 14 | 22 | -8 | 12 |
| 18 | Morecambe | 13 | 3 | 3 | 7 | 12 | 24 | -12 | 12 |
| 19 | Tranmere Rovers | 13 | 2 | 5 | 6 | 21 | 27 | -6 | 11 |
| 20 | Cambridge United | 13 | 2 | 2 | 9 | 9 | 30 | -21 | 8 |
| 21 | Macclesfield Town | 13 | 2 | 1 | 10 | 11 | 23 | -12 | 7 |
| 22 | Crawley Town | 12 | 2 | 1 | 9 | 7 | 20 | -13 | 7 |
| 23 | Notts County | 14 | 1 | 4 | 9 | 14 | 34 | -20 | 7 |
| 24 | Crewe Alexandra | 14 | 1 | 3 | 10 | 6 | 24 | -18 | 6 |
Scores Vs Opponents
| | | | |
| --- | --- | --- | --- |
| Pos | Team | Home | Away |
| 1 | Lincoln City | 0-1 | 16th Feb |
| 2 | MK Dons | 3-2 | 16th Mar |
| 3 | Bury | 9th Mar | 4-0 |
| 4 | Mansfield Town | 1-3 | 27th Apr |
| 5 | Carlisle United | 13th Apr | 0-1 |
| 6 | Forest Green Rovers | 26th Jan | 0-0 |
| 7 | Exeter City | 22nd Apr | 1-0 |
| 8 | Colchester United | 3-1 | 1-2 |
| 9 | Tranmere Rovers | 2-2 | 9th Feb |
| 10 | Oldham Athletic | 3-2 | 2nd Mar |
| 11 | Stevenage | N/A | N/A |
| 12 | Swindon Town | 12th Mar | 3-2 |
| 13 | Newport County | 1-0 | 2-1 |
| 14 | Grimsby Town | 1-0 | 6th Apr |
| 15 | Crawley Town | 12th Jan | 1-3 |
| 16 | Crewe Alexandra | 0-1 | 1-0 |
| 17 | Northampton Town | 23rd Feb | 1-1 |
| 18 | Cheltenham Town | 4th May | 0-2 |
| 19 | Port Vale | 0-0 | 19th Apr |
| 20 | Morecambe | 1-0 | 19th Jan |
| 21 | Cambridge United | 0-1 | 2-0 |
| 22 | Yeovil Town | 2nd Feb | 2-0 |
| 23 | Macclesfield Town | 1-0 | 23rd Mar |
| 24 | Notts County | 30th Mar | 3-3 |
| | | | |
| --- | --- | --- | --- |
| Pos | Team | Home | Away |
| 1 | Lincoln City | 23rd Mar | 0-1 |
| 2 | MK Dons | 0-4 | 2nd Mar |
| 3 | Bury | 3-2 | 2nd Feb |
| 4 | Mansfield Town | 12th Mar | 15th Jan |
| 5 | Carlisle United | 2-3 | 27th Apr |
| 6 | Forest Green Rovers | 6th Apr | 1-0 |
| 7 | Exeter City | 1-1 | 19th Apr |
| 8 | Colchester United | 2-0 | 3-1 |
| 9 | Tranmere Rovers | 4th May | 5-1 |
| 10 | Oldham Athletic | 9th Feb | 2-1 |
| 11 | Stevenage | 1-3 | 12th Jan |
| 12 | Swindon Town | 2-2 | 26th Jan |
| 13 | Newport County | 4-1 | 0-0 |
| 14 | Grimsby Town | 9th Mar | 1-0 |
| 15 | Crawley Town | N/A | N/A |
| 16 | Crewe Alexandra | 3-0 | 16th Mar |
| 17 | Northampton Town | 0-1 | 16th Feb |
| 18 | Cheltenham Town | 1-0 | 0-1 |
| 19 | Port Vale | 19th Jan | 1-0 |
| 20 | Morecambe | 2-0 | 30th Mar |
| 21 | Cambridge United | 2-0 | 2-1 |
| 22 | Yeovil Town | 3-1 | 13th Apr |
| 23 | Macclesfield Town | 23rd Feb | 2-0 |
| 24 | Notts County | 22nd Apr | 3-1 |
Stevenage vs Crawley Town Stats
Powered by

Crawley sit 22nd in the away league table picking up just 7 points from 12 games on the road this season
Stevenage are averaging 1.23 goals per game at home.
Stevenage have seen Over 1.5 goals scored in 56% of games this season
How we calculate our stats
Our stats are based on games this season. Games played this season: 53
(27 by Stevenage) and (26 by Crawley Town)

Goals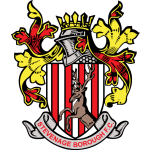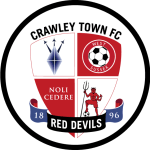 1.15
Average Goals For
1.27
1.26
Average Goals Conceded
1.46
37%
Failed to Score (%)
27%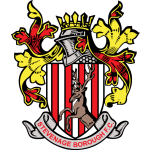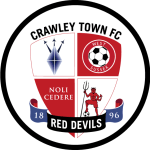 92%
Over 0.5 Goals (%)
100%
1.23
Average Goals For
1.86
1
Average Goals Conceded
1.29
31%
Failed to Score (%)
14%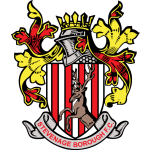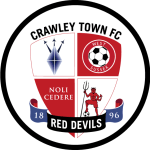 1.07
Average Goals For
0.58
1.5
Average Goals Conceded
1.67
43%
Failed to Score (%)
42%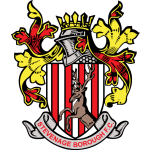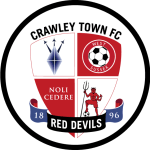 90%
Over 0.5 Goals (%)
100%
0.9
Average Goals Conceded
1.2
30%
Failed to Score (%)
20%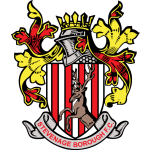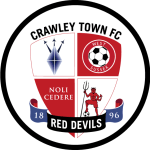 90%
Over 0.5 Goals (%)
100%
40%
Over 1.5 Goals (%)
100%
0.9
Average Goals Conceded
1.4
30%
Failed to Score (%)
10%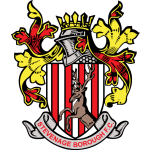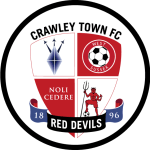 90%
Over 0.5 Goals (%)
100%
1.6
Average Goals Conceded
1.8
40%
Failed to Score (%)
40%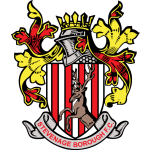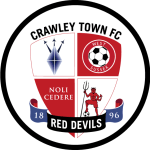 80%
Over 0.5 Goals (%)
100%
1
Average Goals Conceded
1.6
40%
Failed to Score (%)
20%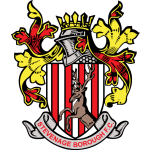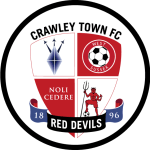 100%
Over 0.5 Goals (%)
100%
20%
Over 1.5 Goals (%)
100%
0.6
Average Goals Conceded
1.6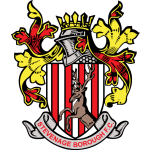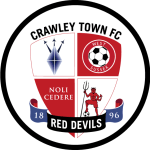 80%
Over 0.5 Goals (%)
100%
1.2
Average Goals Conceded
0.8
40%
Failed to Score (%)
40%
Goalscorers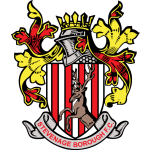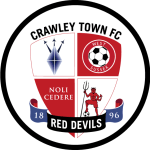 Ben Kennedy
5
10
Ollie Palmer
Alex Revell
4
4
Filipe Morais
Steve Seddon
3
3
Ashley Nathaniel-George
Steve Seddon
2
3
Ollie Palmer
Alex Revell
1
2
Dominic Poleon
Cards & Corners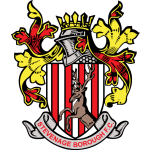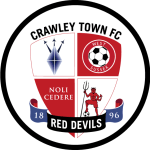 Michael Timlin
6
8
Mark Connolly
Ben Kennedy
5
6
Ollie Palmer
6
Average Corners Against
6
Goal Margins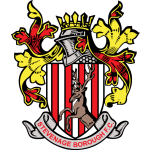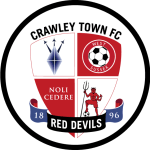 Goal Timings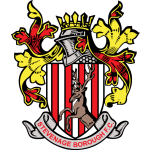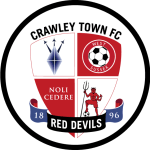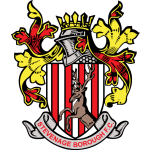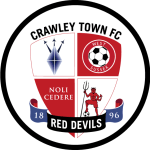 Home First Half
Home Second Half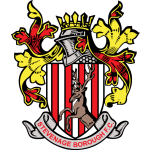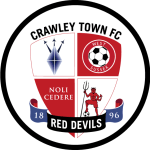 Away First Half
Away Second Half
Sign Up To The Newsletter & You Might Win A Football Shirt Of Your Choice
Sign Up To The Newsletter & You Might Win A Football Shirt Of Your Choice
| Bookie | Home Win | Draw | Away Win | Offer |
| --- | --- | --- | --- | --- |
| | | | | |
| | | | | |
| | | | | |
| | | | | |
| | | | | |
| | | | | |
| | | | | |
| Bookie | Home & Yes | Away & Yes | Offer |
| --- | --- | --- | --- |
| | | | |
| | | | |
| | | | |
| | | | |
| | | | |
| | | | |
| | | | |
| Bookie | Under 0.5 | Over 0.5 | Under 1.5 | Over 1.5 | Under 2.5 | Over 2.5 | Under 3.5 | Over 3.5 | Under 4.5 | Over 4.5 | Under 5.5 | Over 5.5 | Under 6.5 | Over 6.5 | Under 7.5 | Over 7.5 | Under 8.5 | Over 8.5 | Under 9.5 | Over 9.5 | Offer |
| --- | --- | --- | --- | --- | --- | --- | --- | --- | --- | --- | --- | --- | --- | --- | --- | --- | --- | --- | --- | --- | --- |
| | | | | | | | | | | | | | N/A | N/A | N/A | N/A | N/A | N/A | N/A | N/A | |
| | | | | | | | | | | | N/A | N/A | N/A | N/A | N/A | N/A | N/A | N/A | N/A | N/A | |
| | | | | | | | | | | | N/A | N/A | N/A | N/A | | | | | | | |
| | | | | | | | | | | | | | | | | | | N/A | N/A | N/A | |
| | | | | | | | | | | | N/A | N/A | N/A | N/A | N/A | N/A | N/A | N/A | N/A | N/A | |
| | | | | | | | | | | | | | | | | | | N/A | N/A | N/A | |
| | | | | | | | | | | | | | | | | | | | | | |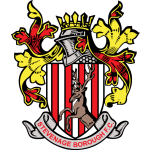 0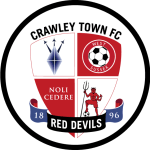 0
Bookie
Odds
Odds
Odds
Odds
Odds
Odds
Odds
Odds
Odds
Odds
Odds
Odds
Odds
Odds
Odds
Odds
Odds
Odds
Odds
Odds
Odds
Odds
Odds
Odds
Odds
Odds
Odds
Odds
Odds
Odds
Odds
Odds
Odds
Odds
Odds
Odds
Odds
Odds
Odds
Odds
Odds
Odds
Odds
Odds
Odds
Odds
Odds
Odds
Odds
Odds
Odds
Odds
Odds
Odds
Odds
Odds
Odds
Odds
Odds
Odds
Odds
Odds
Odds
Odds
Odds
Odds
Odds
Odds
Odds
Odds
Odds
Odds
Odds
Offer
N/A
N/A
N/A
N/A
N/A
N/A
N/A
N/A
N/A
N/A
N/A
N/A
N/A
N/A
N/A
N/A
N/A
N/A
N/A
N/A
N/A
N/A
N/A
N/A
N/A
N/A
N/A
N/A
N/A
N/A
N/A
N/A
N/A
N/A
N/A
N/A
N/A
N/A
N/A
N/A
N/A
N/A
N/A
N/A
N/A
N/A
N/A
N/A
N/A
N/A
N/A
N/A
N/A
N/A
N/A
N/A
N/A
N/A
N/A
N/A
N/A
N/A
N/A
N/A
N/A
N/A
N/A
N/A
N/A
N/A
N/A
N/A
N/A
N/A
N/A
N/A
N/A
N/A
N/A
N/A
N/A
N/A
N/A
N/A
N/A
N/A
N/A
N/A
N/A
N/A
N/A
N/A
N/A
N/A
N/A
N/A
N/A
N/A
N/A
N/A
N/A
N/A
N/A
N/A
N/A
N/A
N/A
N/A
N/A
N/A
N/A
N/A
N/A
N/A
N/A
N/A
N/A
N/A
N/A
N/A
N/A
N/A
N/A
N/A
N/A
N/A
N/A
N/A
N/A
N/A
N/A
N/A
N/A
N/A
N/A
N/A
N/A
N/A
N/A
N/A
N/A
N/A
N/A
N/A
N/A
N/A
N/A
N/A
N/A
N/A
N/A
N/A
N/A
N/A
N/A
N/A
N/A
N/A
N/A
N/A
N/A
N/A
N/A
N/A
N/A
N/A
N/A
N/A
N/A
N/A
N/A
N/A
N/A
N/A
N/A
N/A
N/A
N/A
N/A
N/A
N/A
N/A
N/A
N/A
N/A
N/A
N/A
N/A
N/A
N/A
N/A
N/A
N/A
N/A
N/A
N/A
N/A
N/A
N/A
N/A
N/A
N/A
N/A
N/A
N/A
N/A
N/A
N/A
N/A
N/A
N/A
N/A
N/A
N/A
N/A
N/A
N/A
N/A
N/A
N/A
N/A