Select a Different Fixture
Stockport vs Hartlepool Predictions, Betting Tips and Match Previews

England National League
|
Edgeley Park
|
9th October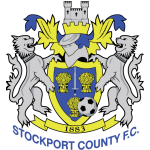 Stockport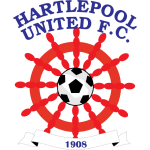 Hartlepool
Stockport vs Hartlepool predictions ahead of this clash in the National League on Wednesday night. Can the hosts end their awful run of form when they meet Hartlepool in midweek? Read on for our match preview and free betting tips.
Hartlepool Double Chance @ 4/6
Reason For Stockport vs Hartlepool Betting Tips
Two sides with mixed seasons meet in the National League on Wednesday night, as they hope for a return to the Football League. These two have seen better days, with Stockport three points above the drop zone and Hartlepool just five clear after their weekend victory. Both sides will be aiming to improve their league position in this midweek round, but can the hosts end a torrid string of results?
Stockport have slipped into danger thanks to a tough run of form. The hosts are without a victory in their last six matches, which has pushed them into 17th in the table. The home side have just returned to this level after promotion from the National League North, as they look to return to the heights of the Football League.
Hartlepool dropped into the fifth tier in 2017 after a tough campaign, but they are aiming to fight their way back to the Football League. It's been a well balanced season for the visitors, who have won five, lost five and drawn five of their matches at this level so far. They head into this one with a slightly better record on the road, with three wins and two draws in their seven matches.
That form should inspire Hartlepool to a good result in this trip, as they meet a struggling Stockport side. The hosts' winless run makes them look incredibly short for this game, especially following back to back home defeats. Stockport have lost five of their last six games, while they have scored just once in their previous six outings.
With that form considered, we expect the visitors to come away from here with a result. The visitors are unbeaten in their last three games, while they have lost only once in their last six trips. That has us backing Hartlepool on the Double Chance market for Wednesday's encounter.
On top of backing the visitors to claim a result in Wednesday's clash, we are also backing them to claim a 1-1 draw in this trip. Both of these sides have seen their fair share of low scoring encounters in the first couple of months of the campaign. A third of Hartlepool's league games this term have seen exactly two goals scored, while between them the pair only have one win across their last six fixtures. That has us backing this clash to finish up level, with a 1-1 draw our correct score prediction.
Stockport Team News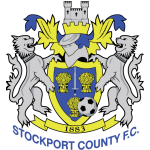 The hosts aren't expected to make major changes from last weekend's 0-0 draw with Sutton.
Hartlepool Team News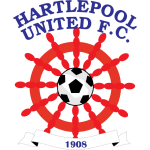 The visitors have no major injury news going into this midweek clash.
Next Fixtures To Kick Off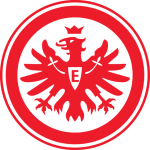 Eintracht Frankfurt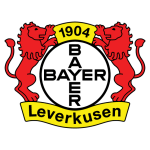 Bayer Leverkusen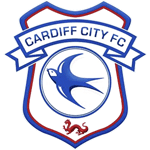 Cardiff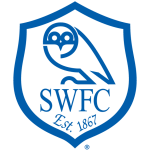 Sheffield Wednesday
Lincoln City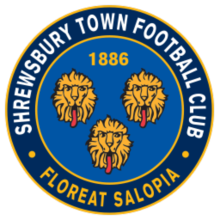 Shrewsbury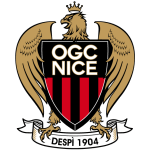 Nice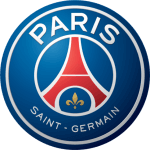 PSG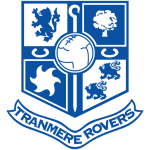 Tranmere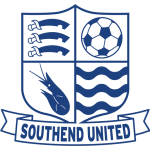 Southend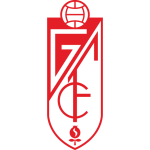 Granada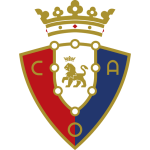 Osasuna
Stockport vs Hartlepool Stats
Powered by

Under 2.5 goals has landed in 71% of Hartlepool's away trips.
Hartlepool have seen both teams score in 67% of their league games this season.
A third of Stockport's games have seen exactly two goals scored.
Sign Up To The Newsletter To Receive An Exclusive Saturday Acca!
Sign Up To The Newsletter To Receive An Exclusive Saturday Acca!
| Bookie | Home Win | Draw | Away Win | Offer |
| --- | --- | --- | --- | --- |
| | | | | |
| | | | | |
| | | | | |
| | | | | |
| | | | | |
| | | | | |
| | | | | |
| Bookie | Home & Yes | Away & Yes | Offer |
| --- | --- | --- | --- |
| | | | |
| | | | |
| | | | |
| | | | |
| | | | |
| | | | |
| | | | |
| Bookie | Under 0.5 | Over 0.5 | Under 1.5 | Over 1.5 | Under 2.5 | Over 2.5 | Under 3.5 | Over 3.5 | Under 4.5 | Over 4.5 | Under 5.5 | Over 5.5 | Under 9.5 | Over 9.5 | Under 6.5 | Over 6.5 | Under 7.5 | Over 7.5 | Under 8.5 | Over 8.5 | Offer |
| --- | --- | --- | --- | --- | --- | --- | --- | --- | --- | --- | --- | --- | --- | --- | --- | --- | --- | --- | --- | --- | --- |
| | | | | | | | | | | | | | N/A | N/A | | | N/A | N/A | N/A | N/A | |
| | | | | | | | | | | | | | N/A | N/A | N/A | N/A | N/A | N/A | N/A | N/A | |
| | | | | | | | | | | | | | | | N/A | N/A | N/A | N/A | N/A | N/A | |
| | | | | | | | | | | | | | N/A | N/A | | | | | | | |
| | N/A | N/A | | | | | | | | | N/A | N/A | N/A | N/A | N/A | N/A | N/A | N/A | N/A | N/A | |
| | | | | | | | | | | | | | N/A | N/A | | | | | | | |
| | | | | | | | | | | | | | | | N/A | N/A | N/A | N/A | N/A | N/A | |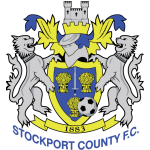 0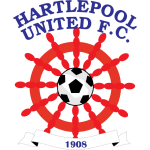 0
| | | | | | | | | | | | | | | | | | | | | | | | | | | | | | | | | | | | | | | | | | | | | | | | | | | | | | | | | | | | | | | | | | | | | | | | | | | |
| --- | --- | --- | --- | --- | --- | --- | --- | --- | --- | --- | --- | --- | --- | --- | --- | --- | --- | --- | --- | --- | --- | --- | --- | --- | --- | --- | --- | --- | --- | --- | --- | --- | --- | --- | --- | --- | --- | --- | --- | --- | --- | --- | --- | --- | --- | --- | --- | --- | --- | --- | --- | --- | --- | --- | --- | --- | --- | --- | --- | --- | --- | --- | --- | --- | --- | --- | --- | --- | --- | --- | --- | --- | --- | --- |
| Bookie | Odds | Odds | Odds | Odds | Odds | Odds | Odds | Odds | Odds | Odds | Odds | Odds | Odds | Odds | Odds | Odds | Odds | Odds | Odds | Odds | Odds | Odds | Odds | Odds | Odds | Odds | Odds | Odds | Odds | Odds | Odds | Odds | Odds | Odds | Odds | Odds | Odds | Odds | Odds | Odds | Odds | Odds | Odds | Odds | Odds | Odds | Odds | Odds | Odds | Odds | Odds | Odds | Odds | Odds | Odds | Odds | Odds | Odds | Odds | Odds | Odds | Odds | Odds | Odds | Odds | Odds | Odds | Odds | Odds | Odds | Odds | Odds | Odds | Offer |
| | | | | | | | | | | | | | | | | | | | | | | | | | | | | | | | | | | | | | | | N/A | N/A | N/A | N/A | N/A | N/A | N/A | N/A | N/A | N/A | N/A | N/A | N/A | N/A | N/A | N/A | | | | N/A | N/A | N/A | N/A | N/A | N/A | N/A | N/A | N/A | N/A | N/A | N/A | N/A | N/A | N/A | N/A | |
| | | | | | | | | | | | | | | | N/A | N/A | | | N/A | | | | | | | | | | | | | | | | | | | | N/A | N/A | N/A | N/A | N/A | N/A | N/A | N/A | N/A | N/A | N/A | N/A | N/A | N/A | N/A | N/A | N/A | N/A | N/A | N/A | N/A | N/A | N/A | N/A | N/A | N/A | N/A | N/A | N/A | N/A | N/A | N/A | N/A | N/A | N/A | |
| | | | | | | | | | | | | | | | | | | | | | | | | | | | | | | | | | | | | | | | | | | | | | | | | | | | | | | | | | | | | | | | | | | | | | | | | | N/A | |
| | | | | | | | | | | | | | | | N/A | N/A | N/A | N/A | N/A | | | | | | | | | | | | | | | | | | | | N/A | N/A | N/A | N/A | N/A | N/A | N/A | N/A | N/A | N/A | N/A | N/A | N/A | N/A | N/A | N/A | N/A | N/A | N/A | N/A | N/A | N/A | N/A | N/A | N/A | N/A | N/A | N/A | N/A | N/A | N/A | N/A | N/A | N/A | N/A | |
| | | | | | | | | | | | | | | | N/A | | | | N/A | | | | | | | | | | | | | | | | | | | | N/A | N/A | | | N/A | N/A | N/A | N/A | N/A | N/A | N/A | N/A | N/A | N/A | N/A | N/A | | | | N/A | N/A | N/A | | | N/A | N/A | N/A | N/A | N/A | N/A | N/A | N/A | N/A | N/A | N/A | |
| | | | | | | | | | | | | | | | N/A | N/A | N/A | N/A | N/A | | | | | | | | | | | | | | | | | | | | N/A | N/A | N/A | N/A | N/A | N/A | N/A | N/A | N/A | N/A | N/A | N/A | N/A | N/A | N/A | N/A | N/A | N/A | N/A | N/A | N/A | N/A | N/A | N/A | N/A | N/A | N/A | N/A | N/A | N/A | N/A | N/A | N/A | N/A | N/A | |
| | | | | | | | | | | | | | | | | | | | | | | | | | | | | | | | | | | | | | | | | | | | | | | | | | | | | | | | | | | | | | | | | | | | | | | | | | N/A | |
| Bookie | Home -1 | Away +1 | Home -2 | Away +2 | Home -3 | Away +3 | Home -4 | Away +4 | Away +5 | Away -1 | Home +1 | Away -2 | Home +2 | Away -3 | Home +3 | Away -4 | Home +4 | Home +5 | Offer |
| --- | --- | --- | --- | --- | --- | --- | --- | --- | --- | --- | --- | --- | --- | --- | --- | --- | --- | --- | --- |
| | | | | | | | N/A | N/A | N/A | | | | | | | N/A | N/A | N/A | |
| | | | | | | | N/A | N/A | N/A | | | | | | | N/A | N/A | N/A | |
| | | | | | N/A | N/A | N/A | N/A | N/A | N/A | N/A | N/A | N/A | N/A | N/A | N/A | N/A | N/A | |
| | | | | | | | | | | | | | | | | | | | |
| | | | N/A | N/A | N/A | N/A | N/A | N/A | N/A | N/A | N/A | N/A | N/A | N/A | N/A | N/A | N/A | N/A | |
| | | | | | | | | | | | | | | | | | | | |
| | | | | | N/A | N/A | N/A | N/A | N/A | N/A | N/A | N/A | N/A | N/A | N/A | N/A | N/A | N/A | |