Select a Different Fixture
Tondela vs Feirense Predictions, Betting Tips and Match Previews
Portugal Primeira
|
Estadio Joao Cardoso
|
17th March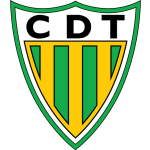 Tondela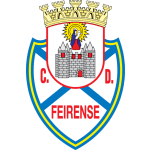 Feirense
Tondela vs Feirense predictions for the Portugal Primeira clash at Estádio João Cardoso. Two sides in the relegation zones meet here on Sunday but who will give their survival hopes a boost with a win? Continue reading for our free tips and predictions
Under 2.5 Match Goals @ 7/10
Reason For Tondela vs Feirense Betting Tips
Tondela are having a poor season and are in relegation danger here. They sit 16th in the 18 team league after picking up 24 points from their 25 league games so far. They will see this game as a must win if they are to prolong their stay in the Portuguese Primeira. The only thing in their favour is the sheer amount of teams who are involved in the race to avoid the drop. Rio Ave in 10th place sit just 5 points above Tondela and a win here could send Tondela as high as 11th.
Feirense look to be fighting a lost cause now, they sit rock bottom of the division and have picked up just 14 points from 25 games. This has left the leagues basement club a huge 11 points adrift of safety and if they are to stand any chance of surviving they have to win here.
Tondela don't head into this game on the back of any real form to give them confidence having lost 3 of their last 4 games and apart from losing to Porto none of the other sides were that difficult. They lost 2-0 at Moreirense and 3-2 at Nacional whilst last time out they drew to strugglers Vitoria Setubal. Granted the games against Nacional and Setubal were away from home but they are two sides battling relegation and wins there would have put Tondela in a healthy position.
Feirense are a side bereft of any confidence and it looks as if they have given up any hope of survival. They have lost their last 7 consecutive league games although they did give Porto a game last time out only losing 2-1 after going a goal in front.
Tondela have been fairly average at home winning 4, drawing 2 and losing 6 of their 12 games. They are a tad goal shy on home turf scoring just 0.92 goals per game in comparison to 1.31 goals per game away from home. They concede 1.33 per game at home and have kept just 2 home clean sheets all season.
Feirense on the other hand have been nothing short of atrocious on the road, they have won 1, drawn 3 and lost 9 of their 13 away games this season. They score 0.23 goals per game away from home and have only scored in 3 away games all season with one of them being the first game of the season which also was their only away win of the season.
This game will be decided by who is worse rather than who is better on the day. With the home side only scoring 0.92 per game and the away side scoring 0.23 per game the main bet here has to be under 2.5 goals which we get at a surprisingly decent price. On the correct score front we have to be backing the home side as the game is a must win for them against a Feirense side who are all but down and have given up. On that basis we think they will edge it 1-0.
Tondela Team News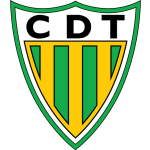 Tondela are without Moufi, Reis and Bruno to injury and without Martins Alves, Delgado and Tomane to suspension
Feirense Team News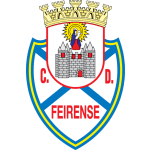 Feirense are without Brigido and Mesquita to injury for this weekends game.
More Portugal Primeira Fixtures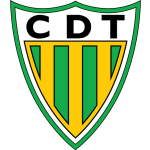 Tondela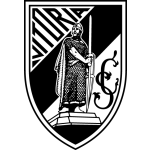 Vitoria Guimaraes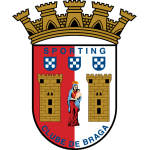 Braga
Maritimo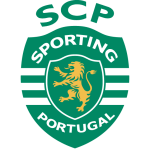 Sporting Lisbon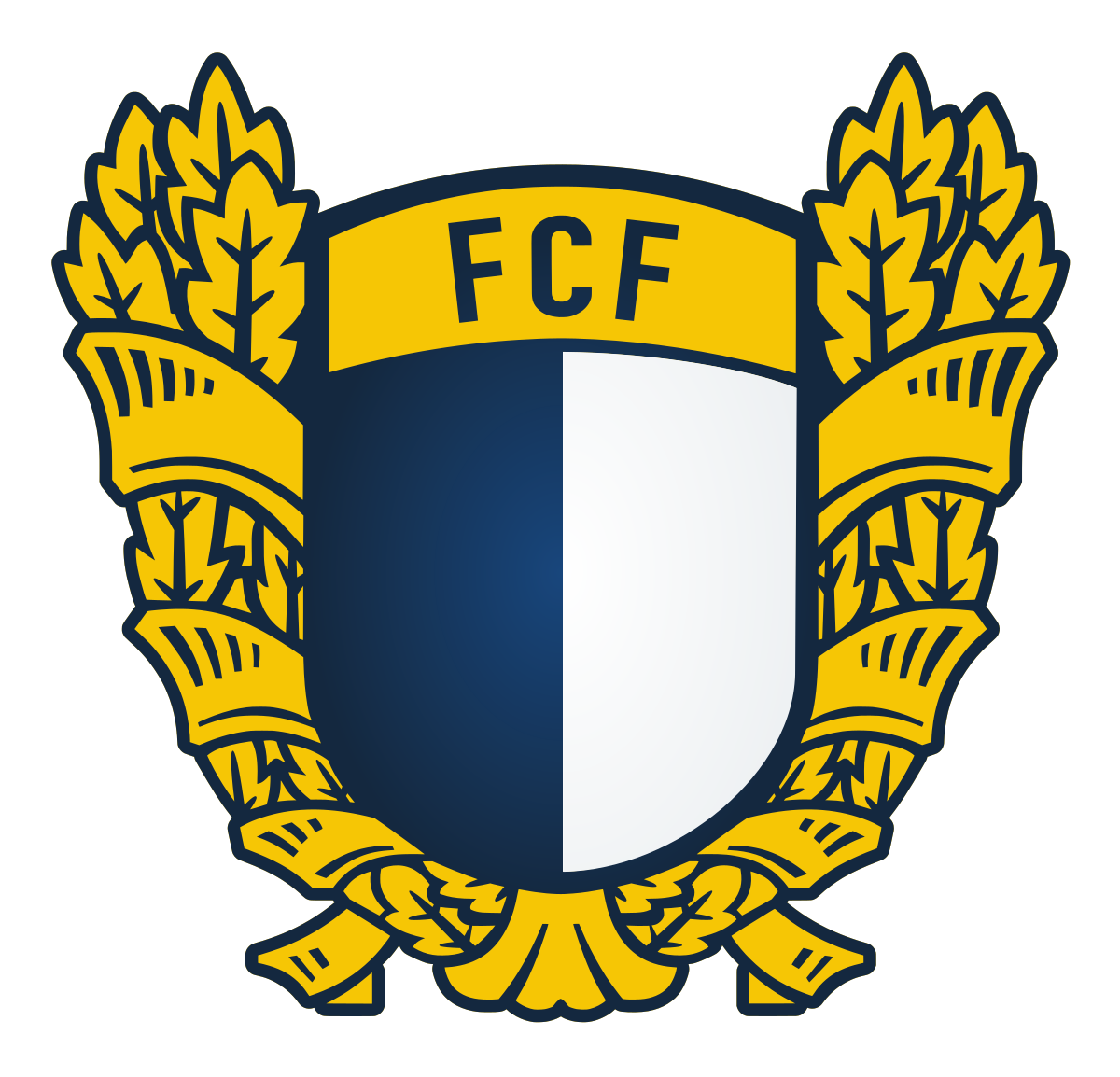 Famalicao
Form Summary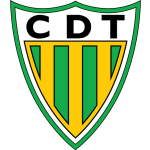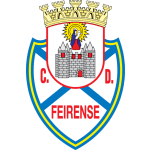 Overall
P
W
D
L
25
6
6
13
Home
12
4
2
6
Away
13
2
4
7
Overall
P
W
D
L
25
2
8
15
Home
12
1
5
6
Away
13
1
3
9
Recent Competition Form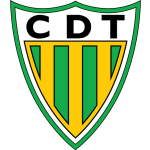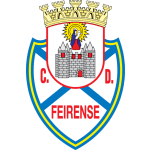 0-0 v Vitória Setúbal (A)
D
1-0 v Vitória Guimarães (H)
W
0-2 v Desportivo Aves (H)
L
1-2 v Vitória Guimarães (H)
L
1-1 v Desportivo Aves (A)
D
4-0 v Sporting Braga (A)
L
0-1 v Sporting Braga (H)
L
2-1 v Vitória Setúbal (A)
L
1-2 v Vitória Setúbal (H)
L
1-0 v Vitória Guimarães (A)
L
2-2 v Desportivo Aves (A)
D
0-1 v Vitória Guimarães (A)
W
| | | |
| --- | --- | --- |
| 28 | Goals Scored | 15 |
| 39 | Goals Conceded | 44 |
| 13/25 (52%) | Over 2.5 Goals | 11/25 (44%) |
| 14/25 (56%) | Both Teams Scored | 10/25 (40%) |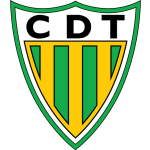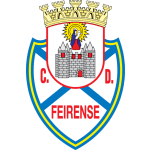 1-0 v Vitória Guimarães (H)
W
0-2 v Desportivo Aves (H)
L
1-2 v Vitória Guimarães (H)
L
0-1 v Sporting Braga (H)
L
1-2 v Vitória Setúbal (H)
L
| | | |
| --- | --- | --- |
| 11 | Goals Scored | 12 |
| 16 | Goals Conceded | 19 |
| 5/12 (42%) | Over 2.5 Goals | 6/12 (50%) |
| 6/12 (50%) | Both Teams Scored | 8/12 (67%) |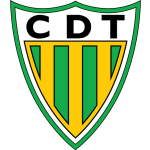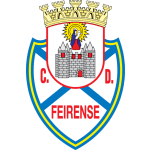 0-0 v Vitória Setúbal (A)
D
1-1 v Desportivo Aves (A)
D
4-0 v Sporting Braga (A)
L
2-1 v Vitória Setúbal (A)
L
1-0 v Vitória Guimarães (A)
L
2-2 v Desportivo Aves (A)
D
0-1 v Vitória Guimarães (A)
W
| | | |
| --- | --- | --- |
| 17 | Goals Scored | 3 |
| 23 | Goals Conceded | 25 |
| 8/13 (62%) | Over 2.5 Goals | 5/13 (38%) |
| 8/13 (62%) | Both Teams Scored | 2/13 (15%) |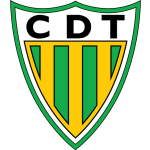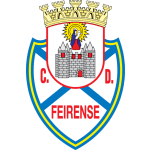 0-0 v Vitória Setúbal (A)
D
1-0 v Vitória Guimarães (H)
W
0-2 v Desportivo Aves (H)
L
1-2 v Vitória Guimarães (H)
L
1-1 v Desportivo Aves (A)
D
| | | |
| --- | --- | --- |
| 10 | Goals Scored | 7 |
| 17 | Goals Conceded | 23 |
| 6/10 (60%) | Over 2.5 Goals | 7/10 (70%) |
| 5/10 (50%) | Both Teams Scored | 6/10 (60%) |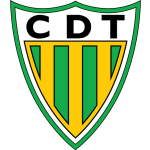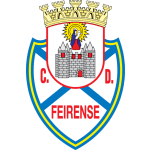 1-0 v Vitória Guimarães (H)
W
0-2 v Desportivo Aves (H)
L
1-2 v Vitória Guimarães (H)
L
0-1 v Sporting Braga (H)
L
1-2 v Vitória Setúbal (H)
L
| | | |
| --- | --- | --- |
| 10 | Goals Scored | 9 |
| 14 | Goals Conceded | 18 |
| 5/10 (50%) | Over 2.5 Goals | 6/10 (60%) |
| 5/10 (50%) | Both Teams Scored | 7/10 (70%) |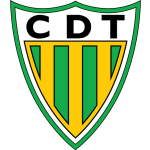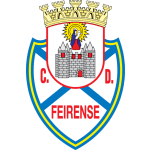 0-0 v Vitória Setúbal (A)
D
1-1 v Desportivo Aves (A)
D
4-0 v Sporting Braga (A)
L
2-1 v Vitória Setúbal (A)
L
| | | |
| --- | --- | --- |
| 15 | Goals Scored | 2 |
| 19 | Goals Conceded | 23 |
| 7/10 (70%) | Over 2.5 Goals | 5/10 (50%) |
| 7/10 (70%) | Both Teams Scored | 2/10 (20%) |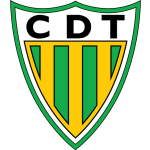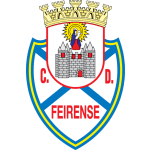 0-0 v Vitória Setúbal (A)
D
1-0 v Vitória Guimarães (H)
W
| | | |
| --- | --- | --- |
| 3 | Goals Scored | 3 |
| 8 | Goals Conceded | 16 |
| 2/5 (40%) | Over 2.5 Goals | 5/5 (100%) |
| 1/5 (20%) | Both Teams Scored | 3/5 (60%) |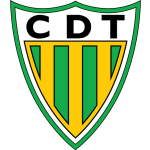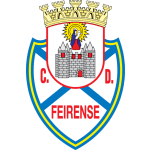 1-0 v Vitória Guimarães (H)
W
0-2 v Desportivo Aves (H)
L
1-2 v Vitória Guimarães (H)
L
| | | |
| --- | --- | --- |
| 5 | Goals Scored | 6 |
| 7 | Goals Conceded | 12 |
| 3/5 (60%) | Over 2.5 Goals | 5/5 (100%) |
| 2/5 (40%) | Both Teams Scored | 5/5 (100%) |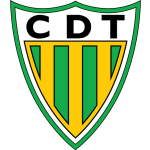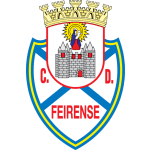 0-0 v Vitória Setúbal (A)
D
1-1 v Desportivo Aves (A)
D
| | | |
| --- | --- | --- |
| 6 | Goals Scored | 1 |
| 9 | Goals Conceded | 11 |
| 3/5 (60%) | Over 2.5 Goals | 2/5 (40%) |
| 3/5 (60%) | Both Teams Scored | 1/5 (20%) |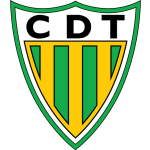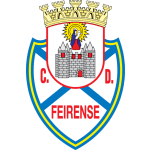 | | |
| --- | --- |
| Over 2.5 Goals | 3/5 (60%) |
| Both Teams To Score | 4/5 (80%) |
Previous Meetings (Last 5)
04.11.18
Feirense
2-4
Tondela
14.01.18
Tondela
3-1
Feirense
07.08.17
Feirense
1-1
Tondela
11.02.17
Tondela
0-1
Feirense
12.09.16
Feirense
2-1
Tondela
League Table
| Pos | Team | P | W | D | L | GF | GA | GD | Pts |
| --- | --- | --- | --- | --- | --- | --- | --- | --- | --- |
| 1 | Benfica | 25 | 19 | 3 | 3 | 68 | 23 | +45 | 60 |
| 2 | FC Porto | 25 | 19 | 3 | 3 | 50 | 15 | +35 | 60 |
| 3 | Sporting Braga | 25 | 17 | 4 | 4 | 43 | 24 | +19 | 55 |
| 4 | Sporting CP | 25 | 16 | 4 | 5 | 49 | 27 | +22 | 52 |
| 5 | Moreirense | 25 | 13 | 3 | 9 | 31 | 30 | +1 | 42 |
| 6 | Vitória Guimarães | 25 | 11 | 6 | 8 | 28 | 22 | +6 | 39 |
| 7 | Belenenses | 25 | 9 | 10 | 6 | 31 | 25 | +6 | 37 |
| 8 | Santa Clara | 25 | 9 | 5 | 11 | 32 | 32 | 0 | 32 |
| 9 | Portimonense | 25 | 9 | 4 | 12 | 34 | 39 | -5 | 31 |
| 10 | Rio Ave | 25 | 7 | 8 | 10 | 35 | 38 | -3 | 29 |
| 11 | Marítimo | 25 | 8 | 3 | 14 | 16 | 28 | -12 | 27 |
| 12 | Desportivo Aves | 25 | 7 | 5 | 13 | 26 | 38 | -12 | 26 |
| 13 | Boavista | 25 | 7 | 5 | 13 | 19 | 31 | -12 | 26 |
| 14 | CD Nacional | 25 | 7 | 5 | 13 | 28 | 54 | -26 | 26 |
| 15 | Vitória Setúbal | 25 | 5 | 10 | 10 | 20 | 26 | -6 | 25 |
| 16 | Tondela | 25 | 6 | 6 | 13 | 28 | 39 | -11 | 24 |
| 17 | GD Chaves | 25 | 5 | 6 | 14 | 18 | 36 | -18 | 21 |
| 18 | Feirense | 25 | 2 | 8 | 15 | 15 | 44 | -29 | 14 |
| Pos | Team | P | W | D | L | GF | GA | GD | Pts |
| --- | --- | --- | --- | --- | --- | --- | --- | --- | --- |
| 1 | Sporting CP | 13 | 11 | 1 | 1 | 31 | 12 | +19 | 34 |
| 2 | Sporting Braga | 13 | 11 | 1 | 1 | 24 | 8 | +16 | 34 |
| 3 | FC Porto | 12 | 10 | 0 | 2 | 29 | 8 | +21 | 30 |
| 4 | Benfica | 12 | 9 | 2 | 1 | 43 | 13 | +30 | 29 |
| 5 | Vitória Guimarães | 12 | 7 | 3 | 2 | 13 | 6 | +7 | 24 |
| 6 | Moreirense | 12 | 7 | 3 | 2 | 15 | 9 | +6 | 24 |
| 7 | Portimonense | 13 | 6 | 4 | 3 | 25 | 17 | +8 | 22 |
| 8 | Boavista | 13 | 6 | 1 | 6 | 10 | 10 | 0 | 19 |
| 9 | Belenenses | 12 | 5 | 3 | 4 | 17 | 12 | +5 | 18 |
| 10 | Rio Ave | 13 | 4 | 5 | 4 | 20 | 20 | 0 | 17 |
| 11 | CD Nacional | 13 | 5 | 2 | 6 | 12 | 16 | -4 | 17 |
| 12 | Desportivo Aves | 13 | 4 | 3 | 6 | 16 | 18 | -2 | 15 |
| 13 | Vitória Setúbal | 12 | 3 | 5 | 4 | 10 | 10 | 0 | 14 |
| 14 | Santa Clara | 13 | 4 | 2 | 7 | 18 | 21 | -3 | 14 |
| 15 | GD Chaves | 13 | 3 | 5 | 5 | 12 | 15 | -3 | 14 |
| 16 | Tondela | 12 | 4 | 2 | 6 | 11 | 16 | -5 | 14 |
| 17 | Marítimo | 12 | 4 | 2 | 6 | 9 | 14 | -5 | 14 |
| 18 | Feirense | 12 | 1 | 5 | 6 | 12 | 19 | -7 | 8 |
| Pos | Team | P | W | D | L | GF | GA | GD | Pts |
| --- | --- | --- | --- | --- | --- | --- | --- | --- | --- |
| 1 | Benfica | 13 | 10 | 1 | 2 | 25 | 10 | +15 | 31 |
| 2 | FC Porto | 13 | 9 | 3 | 1 | 21 | 7 | +14 | 30 |
| 3 | Sporting Braga | 12 | 6 | 3 | 3 | 19 | 16 | +3 | 21 |
| 4 | Belenenses | 13 | 4 | 7 | 2 | 14 | 13 | +1 | 19 |
| 5 | Sporting CP | 12 | 5 | 3 | 4 | 18 | 15 | +3 | 18 |
| 6 | Santa Clara | 12 | 5 | 3 | 4 | 14 | 11 | +3 | 18 |
| 7 | Moreirense | 13 | 6 | 0 | 7 | 16 | 21 | -5 | 18 |
| 8 | Vitória Guimarães | 13 | 4 | 3 | 6 | 15 | 16 | -1 | 15 |
| 9 | Marítimo | 13 | 4 | 1 | 8 | 7 | 14 | -7 | 13 |
| 10 | Rio Ave | 12 | 3 | 3 | 6 | 15 | 18 | -3 | 12 |
| 11 | Vitória Setúbal | 13 | 2 | 5 | 6 | 10 | 16 | -6 | 11 |
| 12 | Desportivo Aves | 12 | 3 | 2 | 7 | 10 | 20 | -10 | 11 |
| 13 | Tondela | 13 | 2 | 4 | 7 | 17 | 23 | -6 | 10 |
| 14 | Portimonense | 12 | 3 | 0 | 9 | 9 | 22 | -13 | 9 |
| 15 | CD Nacional | 12 | 2 | 3 | 7 | 16 | 38 | -22 | 9 |
| 16 | Boavista | 12 | 1 | 4 | 7 | 9 | 21 | -12 | 7 |
| 17 | GD Chaves | 12 | 2 | 1 | 9 | 6 | 21 | -15 | 7 |
| 18 | Feirense | 13 | 1 | 3 | 9 | 3 | 25 | -22 | 6 |
Scores Vs Opponents
| | | | |
| --- | --- | --- | --- |
| Pos | Team | Home | Away |
| 1 | Benfica | 1-3 | 31st Mar |
| 2 | FC Porto | 0-3 | 1-0 |
| 3 | Sporting Braga | 0-1 | 14th Apr |
| 4 | Sporting CP | 2-1 | 12th May |
| 5 | Moreirense | 2-0 | 2-0 |
| 6 | Vitória Guimarães | 1-0 | 1-0 |
| 7 | Belenenses | 0-1 | 2-2 |
| 8 | Santa Clara | 5th May | 1-2 |
| 9 | Portimonense | 7th Apr | 3-2 |
| 10 | Rio Ave | 1-1 | 2-2 |
| 11 | Marítimo | 2-1 | 28th Apr |
| 12 | Desportivo Aves | 0-2 | 2-2 |
| 13 | Boavista | 20th Apr | 2-0 |
| 14 | CD Nacional | 1-1 | 3-2 |
| 15 | Vitória Setúbal | 1-2 | 0-0 |
| 16 | Tondela | N/A | N/A |
| 17 | GD Chaves | 19th May | 2-1 |
| 18 | Feirense | 17th Mar | 2-4 |
| | | | |
| --- | --- | --- | --- |
| Pos | Team | Home | Away |
| 1 | Benfica | 7th Apr | 4-0 |
| 2 | FC Porto | 1-2 | 2-0 |
| 3 | Sporting Braga | 20th Apr | 4-0 |
| 4 | Sporting CP | 1-3 | 1-0 |
| 5 | Moreirense | 1-3 | 1-0 |
| 6 | Vitória Guimarães | 1-2 | 0-1 |
| 7 | Belenenses | 0-0 | 4-0 |
| 8 | Santa Clara | 2-2 | 12th May |
| 9 | Portimonense | 0-1 | 28th Apr |
| 10 | Rio Ave | 2-0 | 0-0 |
| 11 | Marítimo | 1-1 | 14th Apr |
| 12 | Desportivo Aves | 19th May | 1-1 |
| 13 | Boavista | 1-1 | 2-0 |
| 14 | CD Nacional | 0-0 | 4-0 |
| 15 | Vitória Setúbal | 31st Mar | 2-1 |
| 16 | Tondela | 2-4 | 17th Mar |
| 17 | GD Chaves | 5th May | 0-0 |
| 18 | Feirense | N/A | N/A |
Tondela vs Feirense Stats
Powered by

Tondela score just 0.92 goals per game at home
Feirense score just 0.23 goals per game away from home
Feirense have won just once away all season
How we calculate our stats
Our stats are based on games this season. Games played this season: 50
(25 by Tondela) and (25 by Feirense)

Goals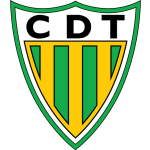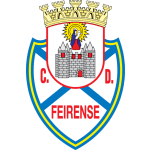 1.56
Average Goals Conceded
1.76
36%
Failed to Score (%)
52%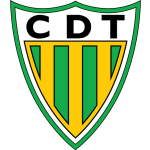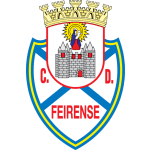 100%
Over 0.5 Goals (%)
83%
1.33
Average Goals Conceded
1.58
33%
Failed to Score (%)
25%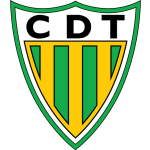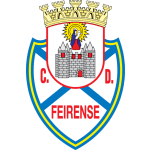 1.31
Average Goals For
0.23
1.77
Average Goals Conceded
1.92
38%
Failed to Score (%)
77%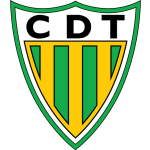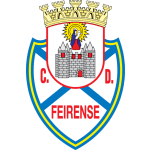 100%
Over 0.5 Goals (%)
80%
1.4
Average Goals Conceded
1.1
30%
Failed to Score (%)
50%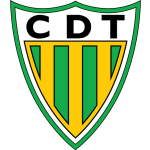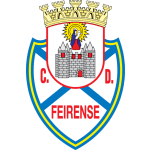 100%
Over 0.5 Goals (%)
80%
1.3
Average Goals Conceded
1.4
30%
Failed to Score (%)
30%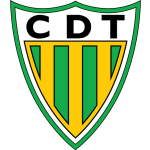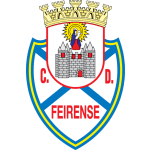 100%
Over 0.5 Goals (%)
80%
1.8
Average Goals Conceded
1.5
30%
Failed to Score (%)
70%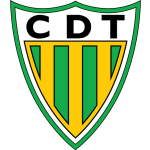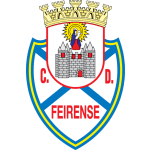 100%
Over 0.5 Goals (%)
80%
1
Average Goals Conceded
0.4
40%
Failed to Score (%)
40%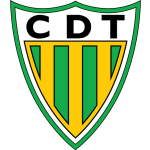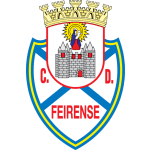 100%
Over 0.5 Goals (%)
60%
20%
Failed to Score (%)
40%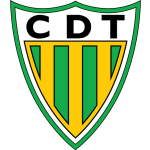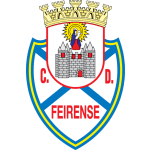 100%
Over 0.5 Goals (%)
100%
1.8
Average Goals Conceded
1.2
40%
Failed to Score (%)
60%
Goalscorers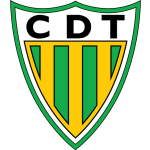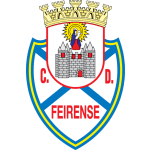 Juan Delgado
5
2
José Adolfo Valencia
António Xavier
3
2
Tiago Silva
Juan Delgado
3
2
Tiago Silva
António Xavier
2
1
Antonio Briseño
Cards & Corners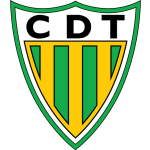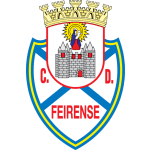 6
Average Corners Against
6
Goal Margins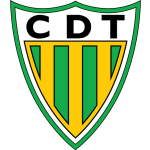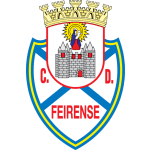 Goal Timings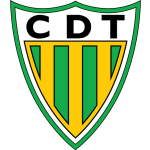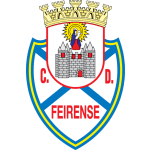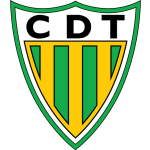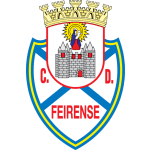 Home First Half
Home Second Half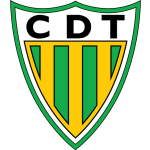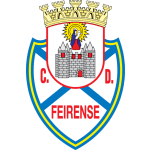 Away First Half
Away Second Half
Sign Up To The Newsletter & You Might Win A Football Shirt Of Your Choice
Sign Up To The Newsletter & You Might Win A Football Shirt Of Your Choice
| Bookie | Home Win | Draw | Away Win | Offer |
| --- | --- | --- | --- | --- |
| | | | | |
| | | | | |
| | | | | |
| | | | | |
| | | | | |
| | | | | |
| | | | | |
| Bookie | Home & Yes | Away & Yes | Offer |
| --- | --- | --- | --- |
| | | | |
| | | | |
| | | | |
| | | | |
| | | | |
| | | | |
| | | | |
| Bookie | Under 0.5 | Over 0.5 | Under 1.5 | Over 1.5 | Under 2.5 | Over 2.5 | Under 3.5 | Over 3.5 | Under 4.5 | Over 4.5 | Under 5.5 | Over 5.5 | Under 6.5 | Over 6.5 | Under 7.5 | Over 7.5 | Under 8.5 | Over 8.5 | Under 9.5 | Over 9.5 | Offer |
| --- | --- | --- | --- | --- | --- | --- | --- | --- | --- | --- | --- | --- | --- | --- | --- | --- | --- | --- | --- | --- | --- |
| | | | | | | | | | | | | | N/A | N/A | N/A | N/A | N/A | N/A | N/A | N/A | |
| | | | | | | | | | | | N/A | N/A | N/A | N/A | N/A | N/A | N/A | N/A | N/A | N/A | |
| | | | | | | | | | | | | | | | | | | | | | |
| | | | | | | | | | | | | | | | | | | N/A | N/A | N/A | |
| | | | | | | | | | | | N/A | N/A | N/A | N/A | N/A | N/A | N/A | N/A | N/A | N/A | |
| | | | | | | | | | | | | | | | | | | N/A | N/A | N/A | |
| | | | | | | | | | | | | | | | | | | | | | |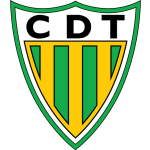 0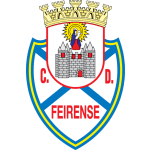 0
Bookie
Odds
Odds
Odds
Odds
Odds
Odds
Odds
Odds
Odds
Odds
Odds
Odds
Odds
Odds
Odds
Odds
Odds
Odds
Odds
Odds
Odds
Odds
Odds
Odds
Odds
Odds
Odds
Odds
Odds
Odds
Odds
Odds
Odds
Odds
Odds
Odds
Odds
Odds
Odds
Odds
Odds
Odds
Odds
Odds
Odds
Odds
Odds
Odds
Odds
Odds
Odds
Odds
Odds
Odds
Odds
Odds
Odds
Odds
Odds
Odds
Odds
Odds
Odds
Odds
Odds
Odds
Odds
Odds
Odds
Odds
Odds
Odds
Odds
Offer
N/A
N/A
N/A
N/A
N/A
N/A
N/A
N/A
N/A
N/A
N/A
N/A
N/A
N/A
N/A
N/A
N/A
N/A
N/A
N/A
N/A
N/A
N/A
N/A
N/A
N/A
N/A
N/A
N/A
N/A
N/A
N/A
N/A
N/A
N/A
N/A
N/A
N/A
N/A
N/A
N/A
N/A
N/A
N/A
N/A
N/A
N/A
N/A
N/A
N/A
N/A
N/A
N/A
N/A
N/A
N/A
N/A
N/A
N/A
N/A
N/A
N/A
N/A
N/A
N/A
N/A
N/A
N/A
N/A
N/A
N/A
N/A
N/A
N/A
N/A
N/A
N/A
N/A
N/A
N/A
N/A
N/A
N/A
N/A
N/A
N/A
N/A
N/A
N/A
N/A
N/A
N/A
N/A
N/A
N/A
N/A
N/A
N/A
N/A
N/A
N/A
N/A
N/A
N/A
N/A
N/A
N/A
N/A
N/A
N/A
N/A
N/A
N/A
N/A
N/A
N/A
N/A
N/A
N/A
N/A
N/A
N/A
N/A
N/A
N/A
N/A
N/A
N/A
N/A
N/A
N/A
N/A
N/A
N/A
N/A
N/A
N/A
N/A
N/A
N/A
N/A
N/A
N/A
N/A
N/A
N/A
N/A
N/A
N/A
N/A
N/A
N/A
N/A
N/A
N/A
N/A
N/A
N/A
N/A
N/A
N/A
N/A
N/A
N/A
N/A
N/A
N/A
N/A
N/A
N/A
N/A
N/A
N/A
N/A
N/A
N/A
N/A
N/A
N/A
N/A
N/A
N/A
N/A
N/A
N/A
N/A
N/A
N/A
N/A
N/A
N/A
N/A
N/A
N/A
N/A
N/A
N/A
N/A
N/A
N/A
N/A
N/A
N/A
N/A
N/A
N/A
N/A
N/A
N/A
N/A
N/A
N/A
N/A
N/A
N/A
N/A
N/A
N/A
N/A
N/A
N/A
N/A
N/A
N/A
N/A