Czech Masters Betting Tips and Predictions
Albatross Golf Resort, Prague, Czech Republic
Thursday 15th August 2019 to Sunday 18th August 2019
Steve Palmer's Tips
The best Golf tipster in the world
Steve Palmer is regarded as one of the world's best Golf tipsters. He gives his best bets from the PGA and European Tour events every week. He's been a columnist at the Racing Post for the majority of his working life and is the author of "Born to Punt".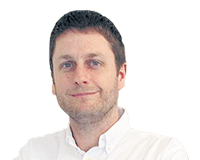 Czech Masters Betting Tips and Predictions for the European Tour event from Albatross Golf Resort, Prague, Czech Republic held between Thursday 15th August to Sunday 18th August shown live on Sky Sports.
Type of player suited to the challenge
This is a fairly long track here at the Albatross Golf Resort and with a short supply of trees on the course it should be a course that suits the big hitters. The weather is forecast to be sunny and calm with low winds so the power packed players will expect to go low this week.
Key Attribute
Power