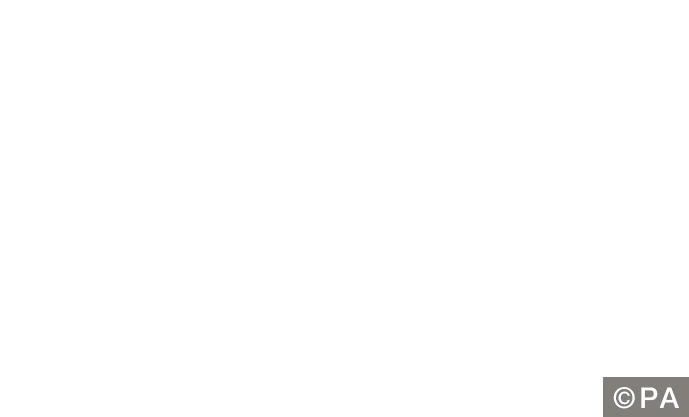 Another night and another Accumulator winner for us! Less than a week after landing a 13/1 Golf Acca & 8/1 NHL Acca, our tipsters have made our day yet again with another NBA Accumulator winner!
Combined with NBA Double (which also landed last night), the total profit for the night was around £230 on our NBA tips last night.
Free NBA Tips
The NBA season is in full swing! There are games being played every night and we have daily tips, which are posted on the NBA page of our website. Tips go live by 6pm (UK time) every day, so make sure you don't miss any future winners by bookmarking out page!
17/1 NBA Accumulator lands
Morning BOOOOOOOOOOOOM!!!

17/1 NBA Accumulator
NBA Double

LIKE if you were ON & send in your winning betslips!

— Football Super Tips (@FootySuperTips) 20 January 2017
The Accumulator tipped off shortly after midnight as the Cleveland Cavaliers hosted the Phoenix Suns in the first of five games total on this night.
Being 18-3 at home, the Cavs were huge favorites heading into this one so there wasn't much value going with a Cleveland win here. As the Phoenix Suns are one of the highest scoring teams in the league, it made sense for our tipsters to go with Over 215 pts in this one and it paid off. Cleveland shot over 50% from the field and blew out the the Suns who suffered their 17th defeat of the season on the road. Kyrie Irving led all scorers with 26 pts scored in just 33 mins played.
Two old foes met up in Miami for our 2nd tip of the night. It was the Miami Heat & Dallas Mavericks, who renewed their rivalry in Florida last night. With both teams likely to miss out on the playoffs, there wasn't much excitement around this matchup as there usually is. Our tipsters went with a slightly safer option here and backed Dallas +4.5 point spread.
The game went down to the wire which was good news for our tip and luckily for us Dallas only lost by 4 points which was enough for our tip to come in.
For our 3rd game of the Acca we went to Madison Square Garden where the Knicks hosted the Wizards in what was a match-up between two Eastern Conference rivals. This season, Washington hasn't been nearly as good on the road with just 5 wins in 18 games played so far. Despite that, the Wizards overshadowed Carmelo Anthony's 25 points 2nd quarter record and won 113-110 in the end. It was Washington's sixth straight win at MSG.
Both our 4th & 5th tip on the Acca were in the San Antonio game. The Spurs hosted the fast paced Denver Nuggets and our tipsters had no issues tipping Over 216 pts in this one and a -9 pts spread San Antonio win. Both tips came in fairly easily for the Spurs who continued to dominate at home where they've won 16 of their 21 games played this season.
With 5 of 6 legs in, we were in for a tense last game with the short handed LA Clippers hosting the unpredictable Minnesota Timberwolves. With both Chris Paul and Blake Griffin being out for LA, it made most sense for our tipsters to back Under 213 pts as the Clippers were missing quite a lot of firepower with those two guys being out.  Both teams shot the ball quite well at around 50% from the field, but with the Clippers going only 4-22 from 3-pt land and missing 11 free throws, our tip came in fairly easily as both teams combined to score just 205 points!
Followers Winning Bet Slips:
There's no better feeling for us than waking up in the morning and seeing our followers enjoy their winnings! Once again a very solid number of them followed our tips & have woken up in a great mood this morning!
@FootySuperTips Great win to get the weekend started. Thanks lads pic.twitter.com/RPQpZpFqaa

— Gary Wood (@gdwood01) 20 January 2017
@FootySuperTips finally! pic.twitter.com/rtjYqoyFl2

— Jamie Wallis † (@JamieWallis_) 20 January 2017
@FootySuperTips pic.twitter.com/C3annthFHD

— G——- (@grove00007) 20 January 2017
@FootySuperTips booooooommmmmmm pic.twitter.com/vXmwjoPKWk

— SandyC (@HugobossUK) 20 January 2017
@FootySuperTips boom! Did yours and one of my own! Cheers guys, maybe the luck is turning around!! pic.twitter.com/zljmqiqoZl

— Philip Fletcher (@pfletcher22) 20 January 2017
@FootySuperTips 1st tie on for a while and back with a BOOOOOM! pic.twitter.com/7izqVtia94

— colin birkett (@ColinBirkett) 20 January 2017
@FootySuperTips nba magic .. thanks pal pic.twitter.com/n90IcX8fFY

— Maniac3105 (@guptamani3105) 20 January 2017
@FootySuperTips morning booom cheers. Cashed out on acca pic.twitter.com/9GOb29unR7

— Andy Prior (@daisyluty) 20 January 2017
Don't forget, you can also be a part of all this, you just have to follow us on Twitter!