French Ligue 1 Winners Prediction
Paris Saint Germain
It's almost a one horse race in Ligue 1 now. Paris Saint Germain have resources that no other club in France can match, and their continued improvement in the Champions League is attracting big name players to the club whilst the rest of the division rely on their youth system.
They have lost the talismanic Zlatan Ibrahimovic and are yet to bring in a replacement, but even without him I think they have the strength of make it a 5th Ligue 1 title in a row. They won the league by a ridiculous 31 point margin last season, and that will be incredibly difficult to make up.
PSG have lost left back Lucas Digne and right back Gregory van der Wiel as well as Ibrahimovic, but Thomas Meunier has come in as a right back replacement and they have the talented youngster Layvin Kurzawa on the left. They have also brought in Gregorz Krychowiak in midfield and a bright prospect in attacking midfielder Giovani Lo Celso. That's not even mentioning the in form Hatem Ben Arfa.
Barring any catastrophes, I fully expect Paris Saint Germain to lift the trophy again, although without a replacement striker I doubt it will be by the same huge margin.
Outsider Shot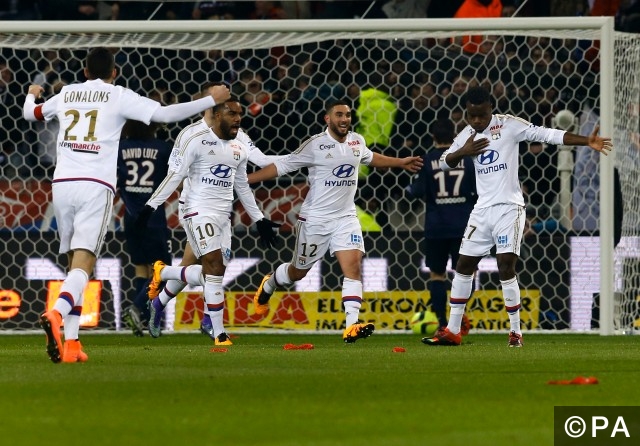 Lyon at 12/1
Lyon have long been a side who rely largely on their youth prospects, and as such every single year we can see a bright and upcoming talent breaking into their first team. Their star player at the moment is Alexandre Lacazette, and if they can manage to hold on to their striker they might have an outside chance of pushing PSG.
They actually made a decent challenge for the title the last time Lacazette was in lethal form. In the 2014/15 season he banged in 27 Ligue 1 goals, which helped Lyon to 2nd place yet again, with them only finishing eight points behind PSG. If he can reproduce that form this season, and if PSG struggle to adapt to life without the 40 goals per season of Ibrahimovic, then they have a chance of disrupting the top of Ligue 1.
At odds of 12/1 I think it's actually a pretty good value bet. Of course this only applies if they can hang on to Lacazette amid interest from Arsenal, but at the moment it looks like he's staying.