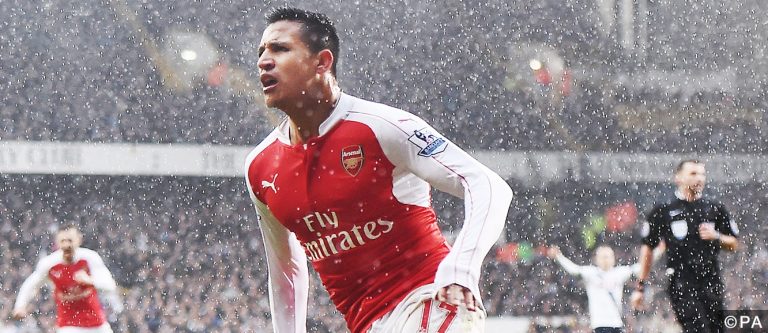 Here at Free Super Tips we pride ourselves on not only providing profitable pre-match tips but also inplay tips. Inplay betting is fast becoming the most popular way to bet so we've searched long and hard to bring in specialist inplay tipsters. Over the course of the 2015-16 season which ran from August 2015 to May 2016 we recorded 8 profitable months and 2 negative months for a grand total of £1,163 profit.
Inplays
We tip inplays every day of the week for our followers to enjoy. We advise a flat-staking system where you bet exactly the same amount on each bet, It's our secret to long term success and it's worked out superbly this season. We have a Bankroll Management guide which explains our staking system and how much you ideally should be staking on each bet. Click here to read our Bankroll Management guide
We tip all our bets from bet365 as they have the most leagues, markets, live streaming and the best odds when betting inplay. They really are the must have betting account so get yourself an account here
August
We got off to a slow start in August and recorded a loss of £140. We attribute this to the very unusual start the new season, Leicester flying out of the blocks when tipped for relegation and Chelsea plummeting towards the relegation zones following Jose Mourinho's spat with Eva Caneiro just 2 of the things that kicked off what was to be the most remarkable Premier League season ever.
September – November
Our inplay tips really kicked up a gear after August left us with a less than desirable start and we produced 3 solid months of profit. September saw us record a £54 profit, October an £81 profit and January a £108 profit. This was brought in a new tipster in November to add to our collection and this proved a great success as he contributed a good % of the months profit.
December – February
For some reason we always have our best months over Christmas, In years gone by we've landed a 25 consecutive inplay winning streak over Christmas as well as landing £10-£1000 challenges. This season was no different as we landed not 1 but 2 £10-£1000 challenges over this 2 month period. 1 completed in December and the other completed in January.
Our Inplays were also a huge success, making it 5 consecutive months of inplay profit. We recorded a £245 profit in December with the new tipster brought in November enjoying another fruitful and profitable month. January we introduced another new tipster who was a specialist in the South American leagues. Our followers have called him "Rodrigo" and is a popular figure due to consistently profitable inplay sessions. Both new tipsters had a good January and we recorded a tasty £152 profit to add to the total. In February our main tipsters struggled but our new tipsters had a stormer and fired us to a £96 profit for the month.
March – April
After a very successful season to date we were requested to introduce a way of tracking our tips for our followers. As we strive ourselves on quality tips, transparency and long term profit we introduced an inplay tracker, updated every time a bet was tipped. This was warmly received by all our followers and it gave a chance for us to prove exactly how good we are.
March we unfortunately posted a £41 loss, We did take on 2 new tipsters as inplay demands were growing by the week. Whilst recorded just a second loss of the season was annoying we do however feel with the introduction of our new tipsters that it's something that will really pay off in the months and seasons to come. April we got back on the horse and posted a profit, all be it a small one at £40. This wiped out March's loss which was pleasing and gave our new tipsters another months experience.
Throughout the season we had tipped inplays with odds of 4/6 all the way up to 1/1. However upon a close review on our lower odds tips we found that only a small % landed in the time between we tipped them at 4/6 and the time the same bet reached 1/1. For this reason we changed our technique and went on to tip minimum odds of 10/11 with the vast majority being 1/1 or better.
May
It's always great when you make a change and see the instant rewards and this was no different. As aforementioned we altered our tipping technique, only tipped bets at odds of 10/11 or greater and it worked a treat. All of our tipsters had a profitable month with the new system and we recorded our most profitable month to date, coming in at £408 profit. A Superb end to the season.
Inplay Challenges
We run Inplay challenges alongside our regular inplay bets. The idea here is you stake £10 on the first bet and for every subsequent bet you rollover the winnings from the previous bet and the stake with the aim of reaching a target amount.
We started off in style recording a £713 profit in the first 3 months of the season, unfortunately we tailed off after that with 5 months in the red. Over the course of April and May however we pulled it back remarkably and ended the season with a very respectable £158 profit
Useful links
Our Twitter Page – We post all our inplay bets onto our twitter page, so get following to join in the action now
Bankroll Management Guide – We advise the appropriate stakes to be betting when following our tips
Asian Handicap Guide – Confused on how Asian Handicaps work? Take a read of our guide, it's simpler than you think
bet365 – The must have betting account, we tip all our bets from bet365 as they have the most markets and the best odds when betting inplay, get yourself an account here