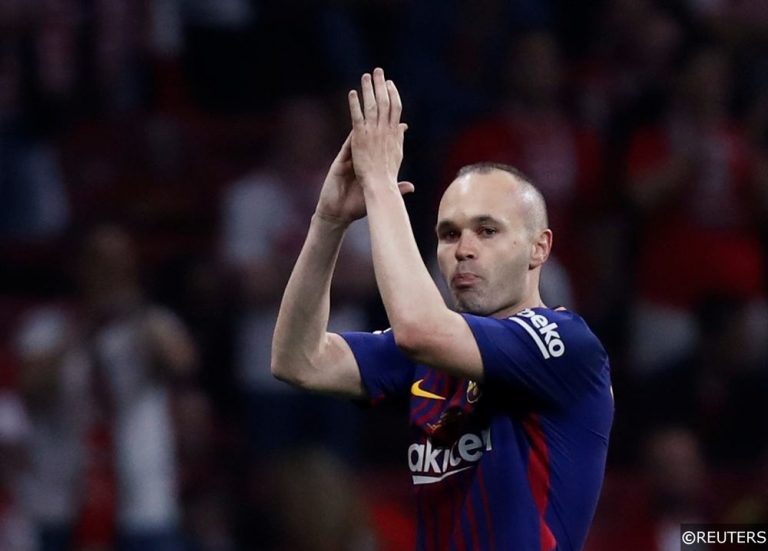 What a season of football 2017/18 has produced, Manchester City cruised their way to the Premier League in emphatic fashion, Zidane guided Real Madrid to a historic Champions League treble and Harry Kane won the World Cup Golden Boot en route to a Semi Final exit at the hands of Croatia. To top an incredible season of football, our analysts at FST have turned over a profit on our daily football tips.
Before we dive into the numbers please note that these stakes and figures are used for illustrative purposes only and we do not recommend following them. Every person's financial situation is different but please remember to gamble responsibly and stay in control.
We have some responsible gambling tips on our website so check them out.
Daily Football Tips
Here at FST we offer our followers a wide variety of different football tips they can back each day, all of which have been researched extensively by our team of analysts. Here we outline the different tips we offer along with the profit or loss that they have made in the 2017/18 season. We pride ourselves on transparency with our tips, showing you exactly what tips perform well and ones that need improvement.
Read More: Hat-Trick of Profit: 2017/18 Inplay Season Results & Review
Win & Mega Accumulators
Profit/Loss: +£2,523.35
A superb season on one of our most popular bets, the Win and Mega Accumulators. We started the season with a loss then bounced back superbly in September posting a £1,792.18 profit, kicking off the season in style. We struggled a bit going through Christmas but kicked back into gear strong in the back end of the season. Here are full season stats monthly breakdown:
August: -£470.00
September: +£1792.18
October: -£460.00
November: -£317.90
December: -£362.70
January: +£269.66
Ferbruary: +£900.18
March: +£1,113.59
April: -£4.14
May: +£84.14
June: -£253.46
July: +£231.80
That's now the third season in a row our win accumulators have made profit.
2015/16: +£730.10
2016/17: +£1,671.86
Both Teams to Score Accumulator
Profit/Loss: -£703.99
A poor season on the whole with only 3 profitable months. This is big area of focus to improve our BTTS tips in 2018/19. We have sourced a lot of Opta data which our tipsters now have access to and we're working hard on improving our research methods. The stats are also available to our followers in our match previews.
Both Teams to Score & Win Accumulator
Profit/Loss: +£916.67
Superb profit on these accumulators for the season, given the high variance of these bets it's extremely pleasing we were able to provide our followers a healthy profit. We hope to continue our good work in this tip type and improve on that figure further next season.
Match Goals Accumulators
Profit/Loss: -£1,452.03
It's fair to say we've struggled greatly in this type of bet this season. We stopped posting Match Goals Accumulators between May and July due to the poor form we were showing which gave us time to reflect and analyse how we can improve. As aforementioned we have access to a lot of statistics which will help us massively in this area and we hope this will enable us to make these accumulators a profitable pick next season.
Correct Score Double
Profit/Loss: -£577.50
On the face of things, it looks like we've made a big loss on our Correct Score Doubles, however these bets have very high variance due to each bet usually being 100/1 or bigger. We are disappointed to have ended the season in a loss on these however after posting a £5,127 proft on these in 2016, a negative downswing was likely to happen sometime. Hopefully we can smash them again this season!
Evening/Overnight Accumulators
Evening Accumulator Profit/Loss: -£311.03
Overnight Accumulator Profit/Loss: +£223.53
A small loss incurred across the two bet types over a season, which whilst not major we would have liked to have posted a profit. This is an area we will be looking at improving our strike rate in next season and we're confident in doing so given the success of our win accumulators.
Half Time Accumulators
Profit/Loss: -£124.20
This bet is predominantly tipped during half time of Saturday's 3pm fixtures. It's disappointing to see we've not posted a profit here, and have gained access to more inplay betting statistics to help us improve our consistency here. We hope to return these to a profitable tip next season. It will be a big help having goal timing statistics in our match previews for our tipsters to use as part of their research.
Bank Builders
August-October Profit/Loss: -£255.80
November-July:
Tips: 1113
Won: 610
Lost: 460
Refund: 43
We started our Bank Builder tips initially on a profit/loss basis this season but due to uncertainty around responsible gambling we moved to a Win/Loss/Refund system. Since doing so our tips improved in this area so was a positive move in the end. We hope to continue to provide quality bankroll builder tips this coming season and we are now in a position to return to the profit/loss record in monetary values.
£10-£1000 Challenge
Profit/Loss: -£220.00
We only provided these tips until October but due to Responsible Gambling guidelines we are unable to continue offering this tip type.
Total Profit/Loss: +£19.00
As the saying goes, profit is profit. A superb effort by our analysts considering the vast multitude of tips provided for our followers. Whilst we have plenty of positives we have a fair amount of room for improvement and our team will endeavour to continue to learn and improve to provide you with the best free football tips. Whether you choose to use our tips as part of your own research or like following our tips you can be sure we put in hours of research to compile the best bets for our followers.
Our tips will always be free and we appreciate your support and feedback. Feel free to email us info@freesupertips.co.uk or tweet us on Twitter @FootySuperTips.