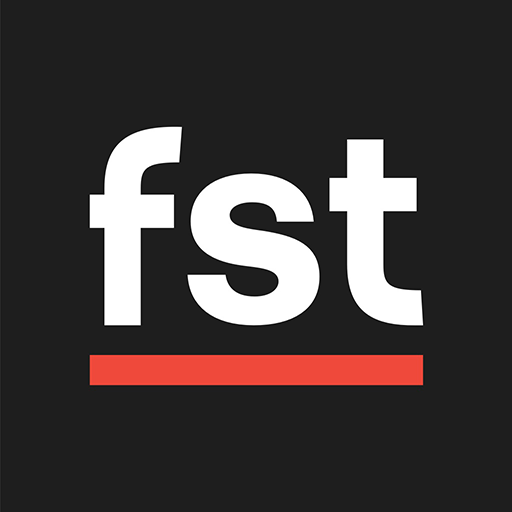 What a way to wake up this Sunday morning! After landing a 5/1 NBA Acca, 22/1 BTTS Acca & 9/1 Darts Acca our tipsters have continued their impressive run with yet another winning Accumulator!
Once again, it was our NHL tipster who delivered as a stunning 22/1 Accumulator (parlay bonus included) winner on Saturday night.
Together with the NHL Double, the total profit on the night was £273!
22/1 NHL Acca comes in!
Morning BOOOOOOOOOOOOOOM!!

22/1 NHL Acca
NHL Double

+£764.69 on NHL in the last 15 days!

if you were ON & send in your betslips!

— Football Super Tips (@FootySuperTips) 12 March 2017
11 games were played on the ices of America & Canada last night, in what was another action packed night of Hockey across the pond.
Our tipster settled for a good medium for our acca by picking out 5 games to bet on last night.
We started off in Tampa where the Lightning hosted the Florida Panthers. Things didn't look good for us as the home team fell behind 2:0 in the 1st period. However, Tampa Bay didn't give up and managed to level the score before heading in to the decisive 3rd period. In that 3rd period, it was Ondrej Palat who scored the winning goal for the home team with only 2:23 mins left on the clock.
The 2nd game of the acca was in Carolina where the Hurricanes hosted the Toronto Maple Leafs. Our tipsters went with Toronto in this one and it was a dramatic game to say the least! Both teams exchanged goals in the first two periods and after a scoreless 3rd period, we went into overtime. In the overtime session, it was Toronto who managed to grab the winning goal through Morgan Rielly. Toronto goalkeeper Frederik Andersen made 36 saves which was also a huge factor in this one!
Up next on our Acca it was the New Jersey Devils who were away at Arizona. Since both teams produce high scoring games most of the time, our tipster went with a logical tip of Over 5 goals to scored. And it paid off! The Coyotes went off in the 1st period and grabbed a 3:0 lead early on. Three more goals came in the 2nd period as the Devils attempted a comeback, which meant our tip had landed even before the 3rd period started!
With 3/5 legs in, the Acca was looking mint with just 2 games remaining!
The Pittsburgh Penguins were at Vancouver in the 4th game of the acca… it was an easier than expected win for the Penguins. Despite the Canucks goalie Ryan Miller making a season-high 45 saves, Pittsburgh came out deserving 3:0 winners in this one. Star player Sidney Crosby was again the focal point of their offense as he collected 2 assists in this one.
Our 5th and final game was a dramatic one! The LA Kings hosted the Washington Capitals, with our tipster going for Over 5 goals to be scored in this one. We were in great shape heading into the final period, especially when Adrian Kempe gave the Kings a 3:2 lead midway through the period, but we still needed one more goal to land the acca!
The game went down to the wire and the Capitals pulled their goalkeeper in the final moments of the game to try and equalize, which left an open net. Luckily for us the Kings took full advantage and Jeff Carter scored the 6th goal of the game with just 2 seconds remaining to land our Acca!
Doesn't get much more dramatic than that!
In the last 15 days, we have landed four NHL accumulator + 11/15 Doubles which means the total profit since February 25th on hockey is a staggering £764.69!
Free Hockey Tips
Our NHL tips are posted around 6 pm on our website. They go up every day on our NHL Predictions page of the website, so be sure to bookmark that part of our website so you ensure you don't miss any future winners!
Followers Bet Slips
A large portion of our followers woke up this lovely Sunday morning with a smile on their face… and they've sent in their winning betslips to us on twitter:
@FootySuperTips pic.twitter.com/zBpEebg2UN

— Mark (@mark_nolan15) 12 March 2017
@FootySuperTips pic.twitter.com/CqlkY9HTQr

— Davy Jones (@Ciotti10) 12 March 2017
@FootySuperTips Thank You very much mate! Great to wake up to this on sunday morning pic.twitter.com/fRorswEIJ3

— Damian (@ddtarnowski) 12 March 2017
@FootySuperTips thanks for the double and acca. Boom pic.twitter.com/PI6qQw9Gzb

— Stuart Hanney (@Stuart280984) 12 March 2017
@FootySuperTips good job mate pic.twitter.com/vxHm4Dp8XU

— Wojtek (@WojtekSmo) 12 March 2017
@FootySuperTips cheers mate pic.twitter.com/gvZ7801IU6

— Connor Seymour (@connorseymour88) 12 March 2017
@FootySuperTips thanks dude. pic.twitter.com/ytad4GbAZU

— Gripper13 (@LeeMcCrea) 12 March 2017
@FootySuperTips literally last second goal brought in the NHL acca….sweet pic.twitter.com/suOU9TQMF7

— Colin Impey (@cdimpey) 12 March 2017
@FootySuperTips boom get in there ice hockey accumulater landed #bookiebashing pic.twitter.com/1XdI8MGAVt

— Antoine O' Hara (@jackban1984) 12 March 2017
@FootySuperTips @pearlypoppers BOOOOOOM with 5 seconds left in the game thanks must go to the Capitals for pulling the netminder pic.twitter.com/XIfdFtBTcT

— Kevin Knowles (@jvalanceati154) 12 March 2017
You can do so as well, all you need to do is give us a follow and tweet at us!