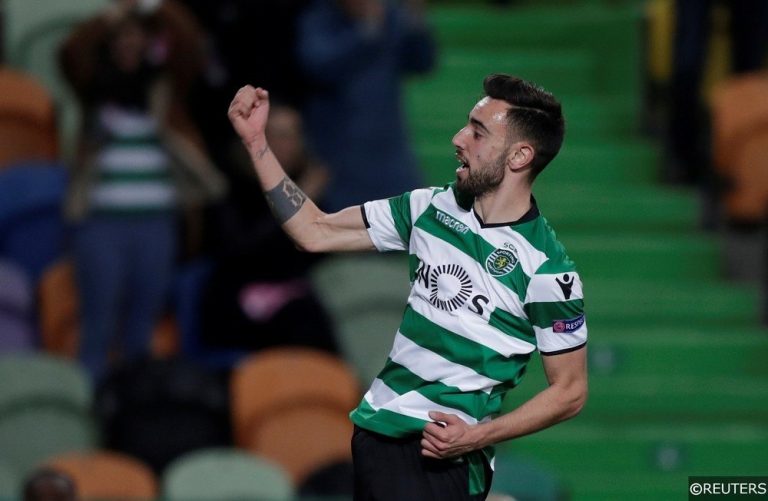 The month of April is coming to it's end and what better way to close it out than with another Accumulator winner!
Last night our Football Analysts did their magic once again and landed a 28/1 Win Accumulator in the process!
Here's how it went down:
28/1 Win Accumulator Lands
28/1 FRIDAY WIN ACCA LANDS!!!

Levante and Bari hold on for tonight's win acca!!

GET IN!!

(18+) pic.twitter.com/SKZH830OAK

— Football Super Tips (@FootySuperTips) April 27, 2018
Six games were included in the Win Accumulator last night, spreading across Germany, France, Spain, England, Scotland and Italy.
We kicked things off in France where Reims hosted Niort in Ligue 2. Things got off to a really good start for us as the home team went up 2-0 with just 20 mins on the clock. Niort pulled one back early in the 2nd half, but luckily for us a 79th minute winner was scored by Nolan Mbemba to put the result beyond doubt and Reims ran out 3-1 winners here!
Our focus then switched to Germany where TSG Hoffenheim welcome Hannover 96. It was Croatian striker Andrej Kramarić who stole the show in this one! The 26-year old destroyed Hannover with a hattrick last night, his 2nd goal on the night was a highlight as he volleyed in a cross delivered to him directly from the corner and we were 2/2 on our Accumulator.
Fulham & Aberdeen kicked off their matches at the same time and while the Dons took care of business early on against Hearts, Fulham struggled initially against Sunderland as they behind 1:0 in the 28th minute. Fortunately for us though it was Lucas Piazon who levelled the score just before the break. Fulham continued to control possession in the 2nd half and it paid off in the 76th minute when Aleksandar Mitrović was finally able to break the deadlock! It finished 2-1 Fulham and we were down to just two games left on our Acca!
Although they were underdogs against Sevilla, the visitors' recent form gave us good reasoning to back the home team here. After two early goals the game was level 1-1 at half time. Sevilla had most of the chances in the 2nd half, but Levante was the team that managed to find the breakthrough in the 74th minute through Morales. They were able to hold on for the win which is their 4th in 5 games and looks to have secured La Liga football next season!
And finally in Serie B, it was 6th placed Bari who entertained relegation threatened Entella. After drawing their last 4 games, we really believed Bari would finally get a win at home and that proved to be the case! 20 mins in they went up 1-0 thanks to a goal from Slovenian defender Jure Balkovec. 32 fouls were committed in what was an intense game right until the end and Bari were able to hold on to land our Acca!!!
Free Football Predictions
The club Football season is reaching it's apex in April & May and we'll be covering all the big games in the coming months before the World Cup begins! Make sure you take a look at our  Weekend free Football Predictions so you don't miss out any future winners!
Followers Betslips
A HUGE shout out to all those who sent in their winning betslips to us via twitter!
@FootySuperTips Cheers guys! pic.twitter.com/IMkDKVXOEJ

— michael sinclair (@S1ncy88) April 27, 2018
Cheers FST, forgot we put this one on earlier pic.twitter.com/TXMsmWRDEN

— Thэ Diяty Tacklэ (@TheDirtyTackle) April 27, 2018
Boom pic.twitter.com/UKkbO4llEY

— Férez H. Jacinto (@jferez20) April 27, 2018
— Akin Victor Samari (@worldwideAKIN) April 27, 2018
About time i got on a winner been very close keep picking wrong bet lol thanks pic.twitter.com/ui5jJsllNh

— d bainbridge (@BABS202020) April 27, 2018
Cashed out during a #SqueekyBumPanic All good though. Been stung too many times. Thanks lads pic.twitter.com/J2T8v6NQ9O

— Tony Ward (@Tee_DoubleU) April 27, 2018
@FootySuperTips cheers lads pic.twitter.com/kLObPtcL9B

— Matthew O'Neil (@Matti_ONeil) April 27, 2018
Yarrrrs pic.twitter.com/uXAjMjtAlw

— James Chapman (@jaychapo81) April 27, 2018
Thanks mate !! pic.twitter.com/14eu9gdlTZ

— DylannnnnAFCA (@DylannAFCA) April 27, 2018
Thank you very much once again #FST !! pic.twitter.com/uV4MOrFPFW

— Pearcy (@DJPearcy92) April 27, 2018
Cheers mate! pic.twitter.com/YJxPtFdvbL

— Geraint Roberts (@Gezzyroberts) April 27, 2018