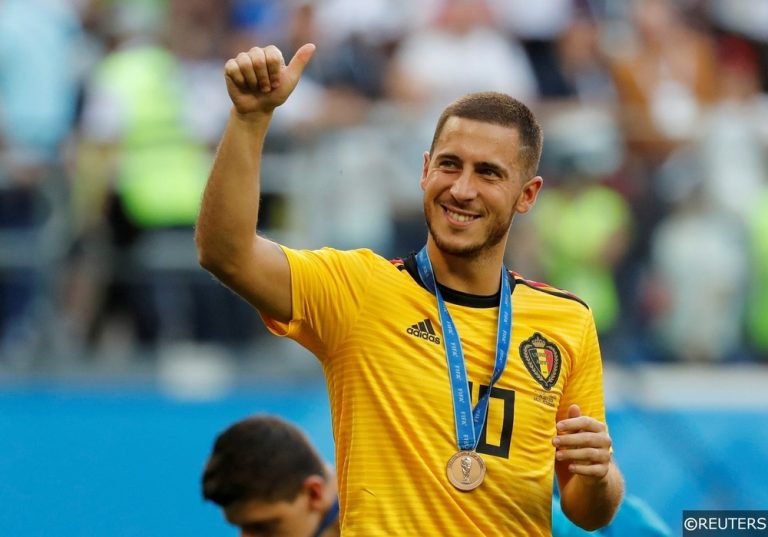 November 19, 2018
Show Bio
Before becoming a Sports Journalist for Free Super Tips, Aaron spent three years studying Sports Journalism at the University of Sunderland while taking in the Black Cats' 'glory years' under Martin O'Neill. Now back in Northern Ireland he turns niche stats into predictions for FST, while he's one of the few people on this island who is equally comfortable at Windsor Park and the Aviva.
Belgium and the Nations League looked like the perfect match before their embarrassing loss in Switzerland. The new rising power in European football, and the latest glittery prize from UEFA's cabinet. It was a chance for the Red Devils to add a trophy to their name, and the excitement of the Nations League would have been matched with the anticipation of what Belgium could do next.
This tournament was meant to be the stepping stone for them. They need more wins in big games to continue to grow, to ensure they can go all the way at Euro 2020. Cruising towards first place, everything was going well for Roberto Martinez and his side. However, squandering a two goal lead to lose 5-2 against a side who just lost at home to Qatar is a huge blow.
Here we're looking at what comes next for this Belgian side and Roberto Martinez after that defeat.
Also See: Nations League Betting Tips
A Missed Opportunity?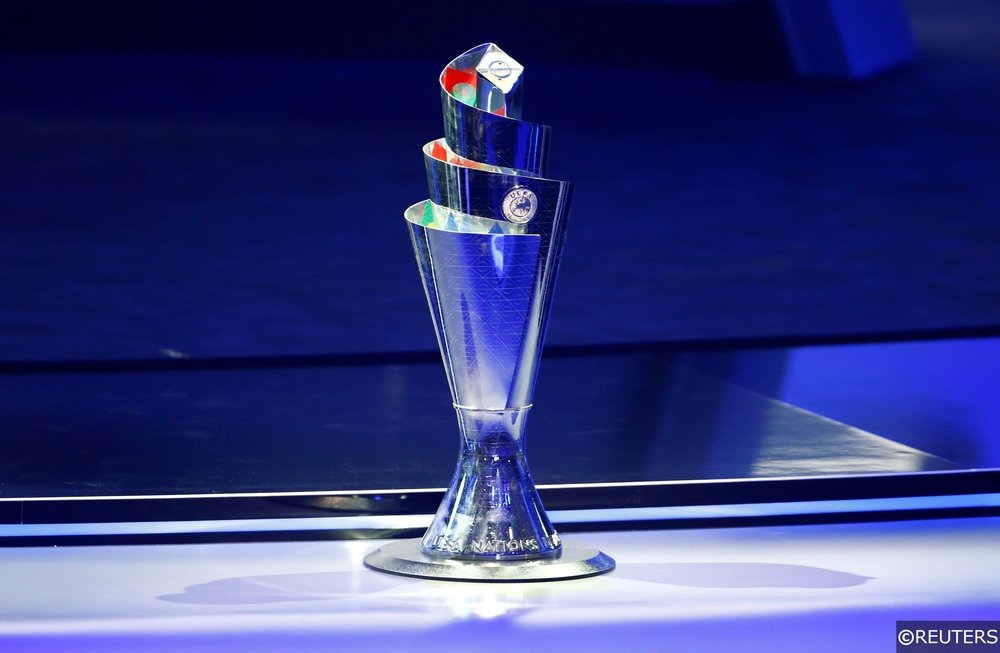 It's worth repeating just how big this trophy could have been for Belgium. We're seeing plenty of excitement about the Nations League from English fans after they progressed. The tournament got a sceptical reception when it started, but as countries progress people are starting to see the value. For a side like Belgium, it could have been huge.
The Red Devils have to prove themselves in the final stages of tournaments, and something like this is a great chance to make it in the big games. A semi-final and final in June would have been a decisive set of games, and a chance for the Red Devils to land a trophy. That's something which is hard to learn, especially for a side who don't have leading players who have won in the past.
This is also a missed chance to end the year on a high. While the Nations League looked winnable for Belgium considering the other semi-finalists, there's no guarantee that it would go their way. However, simply making the last four would have rounded off a great year. They had their record finish at a World Cup in 2018, and they took a step forward with their run to the semis in Russia. Topping their Nations League group would have seen them sign off in impressive fashion, but now they've ended on a dour note.
Belgian Backtrack?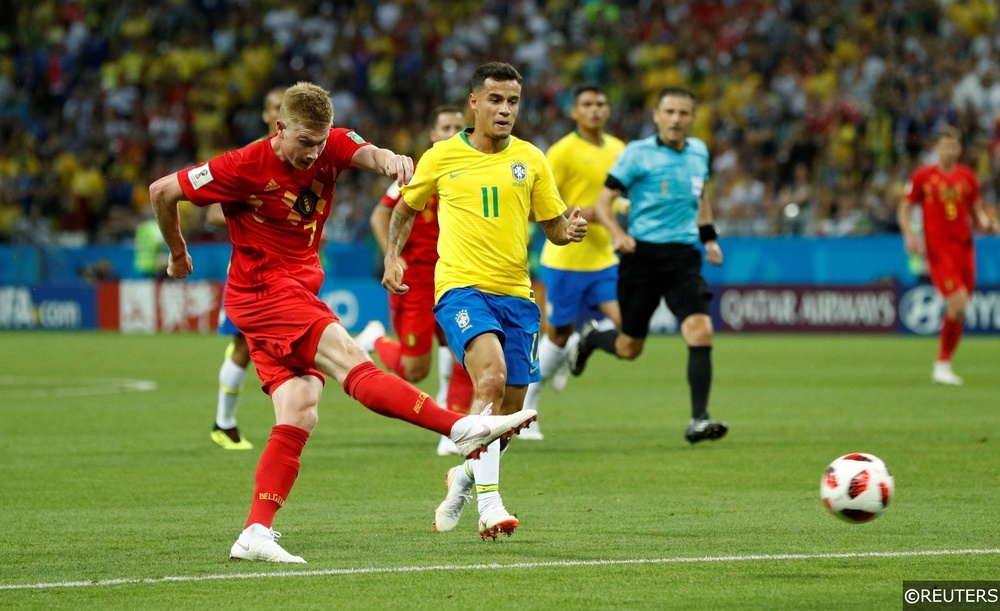 Belgium's win over Brazil in Russia seemed like the result which validated them at the top tier of international football. Countless early exits came as they lost to the first good side they faced at tournaments. However, beating Brazil by completely outplaying them before setting up a stern defence was a huge moment. It was a boost for Martinez, who had been a joke to many going into the tournament.
This loss to Switzerland almost cancels out that victory in every way. The game obviously didn't have the prestige or the worldwide audience of the biggest World Cup quarter-final, but many issues have been raised from their defeat. The ease with which Switzerland forced their way back in raised questions about Martinez and his organisation skills.
Belgium got complacent after going ahead, knowing that two away goals gave them the head to head advantage. However, they sat back too much, and that put them out of the Nations League. The authority and drive they showed towards the end in Russia was the reason for optimism, but that seems to be gone already.
Bobby on the Move?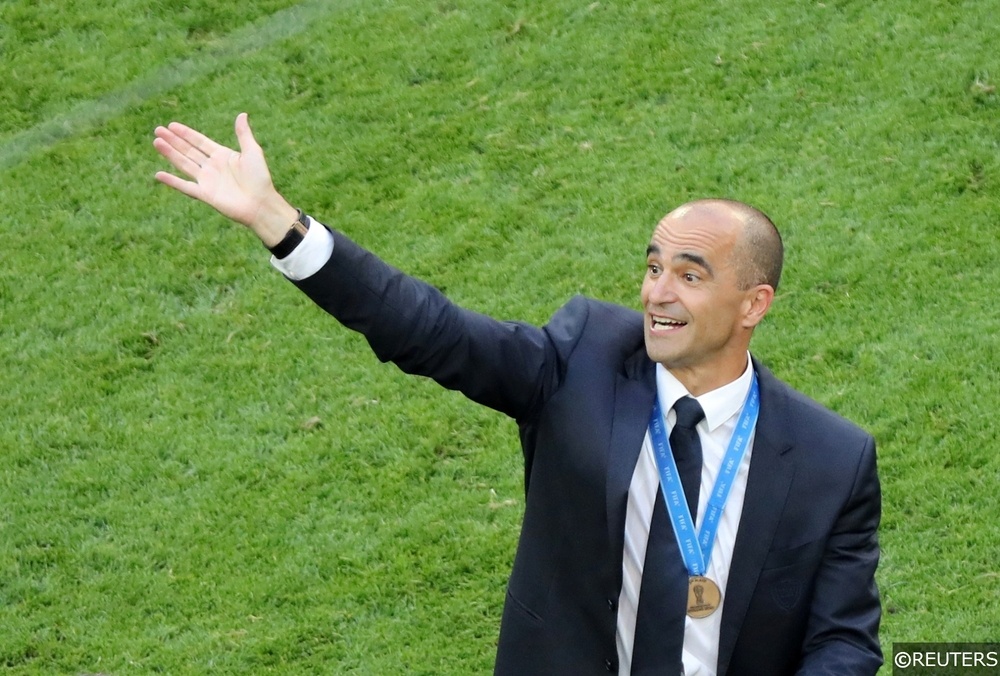 With the optimism gone, Roberto Martinez could soon follow. This defeat isn't exactly resounding praise for the Spaniard, but his stock has grown during his time at the Red Devils. It's reached the point that the Everton reject is being linked with the Real Madrid job, so this could spell the end of his tenure in Brussels.
Martinez brought success at the World Cup, which boosted his reputation. He was a growing talent in the game before it went wrong for him at Goodison Park, and the Belgium job didn't seem like the place to restore his credibility. However, recent reports have pointed to him being considered by the European champions. He seems like a left-field choice to replace Julen Lopetegui, but Martinez makes sense on plenty of levels.
He plays the right style for Real, without being too demanding. He won't come into the club and try to tear apart the set-up, he's a manager Florentino Perez can control. It's a clear step up for Martinez, and it's hard to see him saying no. The key for Real is the relationships that he has forged since taking charge of Belgium. He'd ease the situation for Perez's underwhelming latest signing – Thibaut Courtois. He wants to avoid Antonio Conte and Jose Mourinho, but he'd be happy with his international boss. On top of that, Eden Hazard's Madrid move may become closer if they get Martinez, so that rumour may drag on through the season.
Can they Rely on Martinez?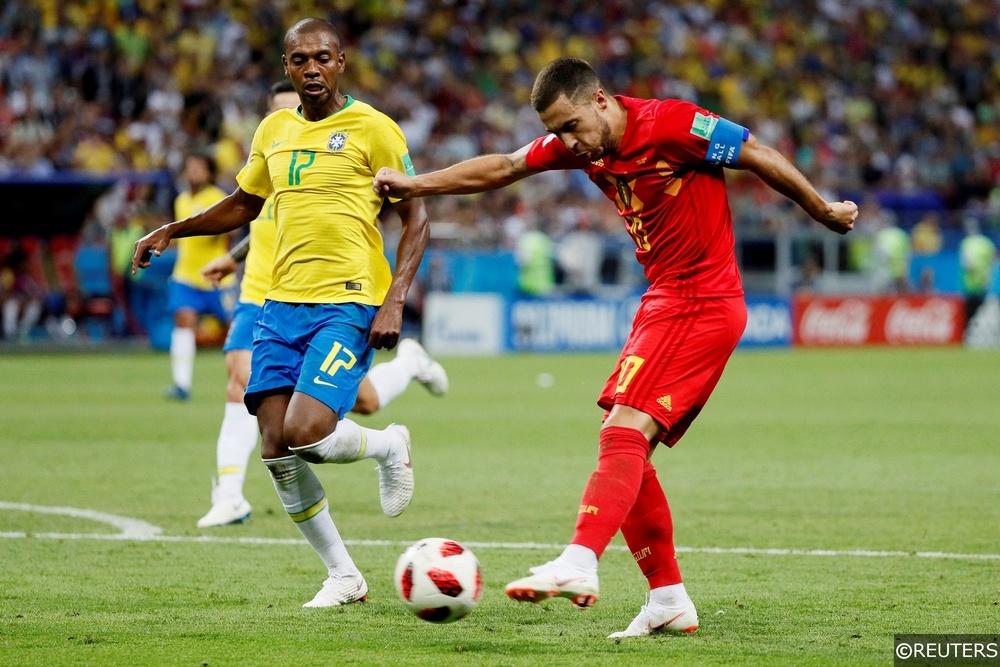 Belgium seem keen on keeping Martinez away from Real, but his future isn't the only issue surrounding him. While the Madrid move makes sense, there's also doubts about his ability to win international battles. This isn't like a club job, where he can make the difference week in, week out in league matches. Belgium will roll over most opposition between here and the knockout stages of the Euros, so he's going to have one or two big tests in their bid for a major trophy.
That's always been an issue for the Red Devils, but this next tournament is a crucial one for this golden generation. By the time their biggest stars hit the Euros, they're mostly going to be in their prime. By the time that the Qatar World Cup rolls around two-and-a-half years later, most will be past 30 and on their way down. They showed their skills in the summer, with their high scoring ways making them a banker on the over 2.5 goals market.
That form should continue at the next tournament. Eden Hazard will be 29 at the Euros, as will Kevin De Bruyne. Romelu Lukaku will be 27, as will Yannick Carrasco. Thibaut Courtois will be in his late 20s, while Dries Mertens will have his last shot at 33. Having lost this big game in embarrassing style, will Martinez go on to waste the prime years of Belgium's greatest talents? It's got to be a concern, following this big collapse.
Defensive Drop?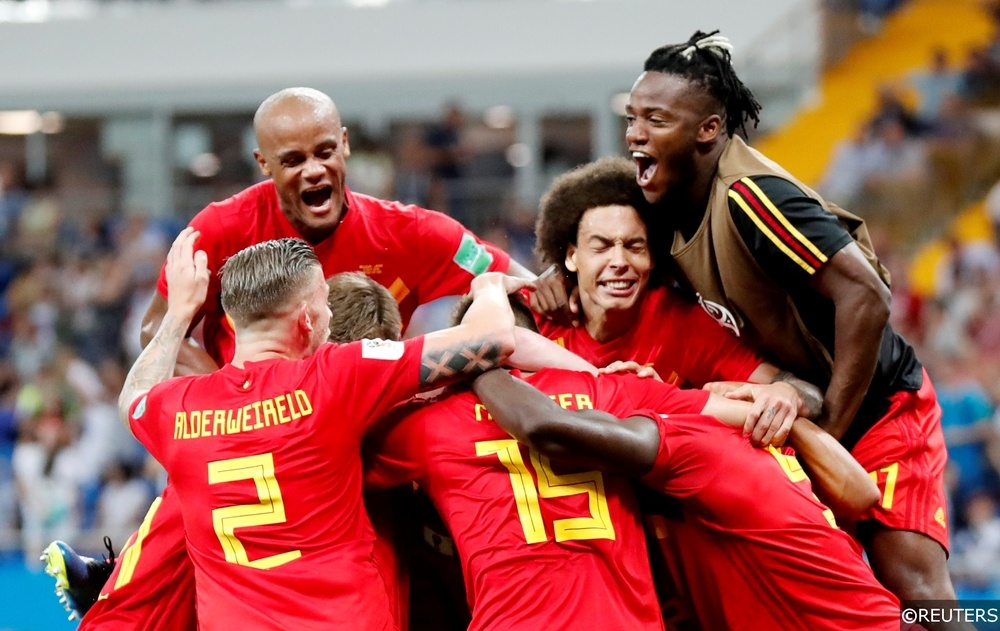 While many of the forwards are hitting the right age at Euro 2020, their defenders have already passed that point. Vincent Kompany, Jan Vertonghen and Thomas Vermaelen are already past 30. Toby Alderweireld will be 31 at the next tournament. They'll have plenty of experience, but all of those players have had injury issues, and you have to wonder about their chances of sticking around for the Euros.
Kompany – who is 33 in April – is going to have a difficult time staying in the squad until then. Behind those stars, there's not much depth. Martinez is testing some options, but the likes of Dedryck Boyata, Jason Denayer and Christian Kabasele aren't top tier talents who can slot in.
With the attacking nature of this Belgian side, a stable defence is key. The backline is often exposed by their adventurous midfield, so having a vulnerable defence will be a huge worry. That goes double with Martinez in charge, and after their shambles on Sunday night. Unless some defensive talent emerges in the next year, their Euro 2020 hopes may be let down by their defence.