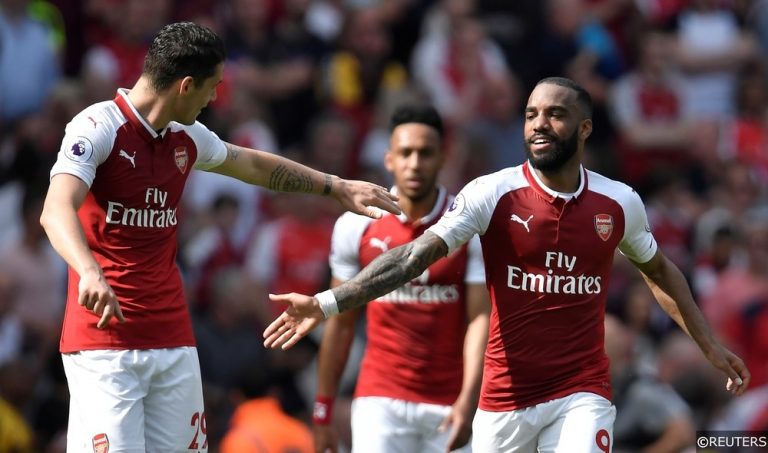 Simon Winter
@simonjwinter
Born in the south east of Ireland, Simon put his life-long love of football to good use when he started a successful independent blog in 2010. That opened up an alternative route to a career in journalism, and having had work published across a number of sites and publications, Simon joined the staff at Spotlight Sports Group in 2018.
After another weekend that was overflowing with action and incident, it's time once again to don our retrospective review goggles, focus the 20/20 hindsight lenses within and cast backward glances at the latest round of Premier League fixtures.
Here are 5 things we learned from game-week 10 of the 2019/20 Premier League.
Check out the latest Premier League predictions, news, match previews, betting tips and special offers here.
Liverpool….are they getting away with it?
Liverpool's dramatic comeback triumph against Tottenham Hotspur this weekend was their 9th win from 10 Premier League fixtures since the summer, and the consistency the Reds have shown in terms of results this season has been borderline miraculous.
Nevertheless, and few are brave enough to even suggest this out loud, it feels and looks as though Liverpool have been flying by the seat of their pants a little in recent weeks, and maybe….just maybe…a downturn in results might be overdue.
From the goalkeeping howler that gifted them the points at Sheffield United to the injury time penalty that allowed them to beat Leicester, and from the late equalizer at Old Trafford to another spot-kick clincher against Spurs, it seems as though Lady Luck has been calling the shots with a Scouse accent of late.
The reverse argument to be gleaned from that fortuitous series of events of course, is that Liverpool continue to win without being at their best – and that's a major hallmark of any title winning team.
Emotions run high at Arsenal
Arsenal, the Premier League's most prominent purveyors of soap-opera plotlines, wrote us another doozy at the weekend.
Having watched their team chuck away a two-goal lead at home to Crystal Palace, Gunners fans were already on the cusp of an emotional explosion, so when Granit Xhaka showed little urgency when leaving the pitch after he was subbed just after the hour mark, the Emirates crowed gave their "captain" both barrels.
Xhaka went through a full WWE villain-style repertoire in response, cupping his ear, asking for more and finishing with an expletive sign-off, before removing his jersey and disappearing off down the tunnel.
The whole incident was equal parts hilarious and cringe-worthy, though both parties' reaction to events were somewhat understandable. The latest reports suggest that Arsenal will meet their chagrined captain this week to discuss the incident, though the Swiss midfielder will find it hard to come back from this.
Chelsea: Maurizio Sarri vs Frank Lampard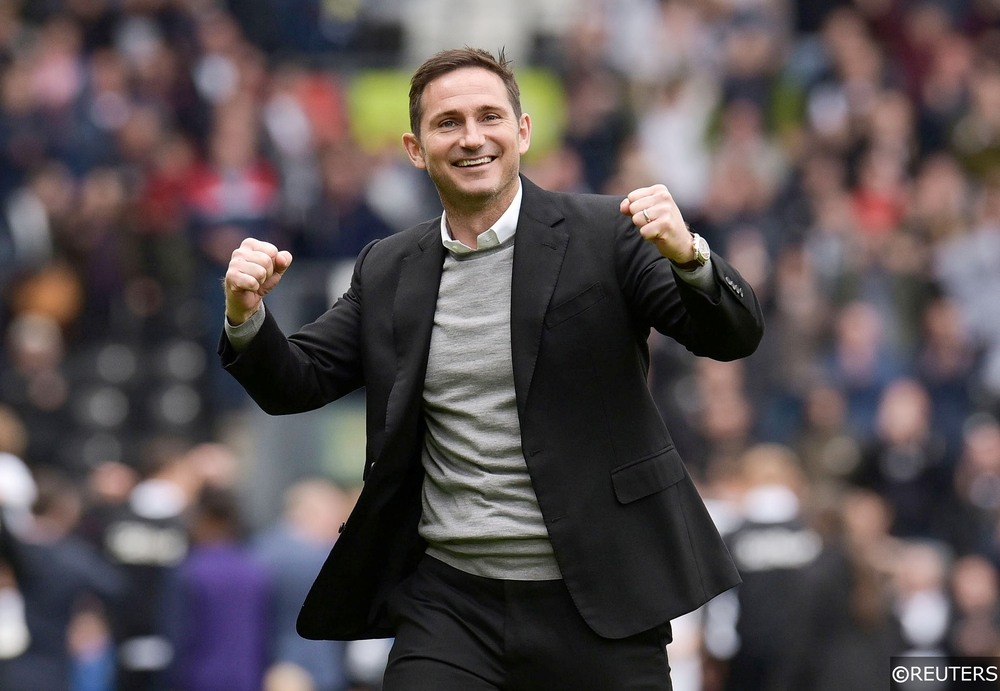 After Chelsea's 4-2 win over Burnley at the weekend, the Blues were described as a "breath of fresh air" as supporters eulogised about their team's transformation under Lampard and their departure from the "stagnant" style of play under Maurizio Sarri.
But while Lampard's start as Chelsea manager has undoubtedly been impressive, recency bias may have clouded some opinions and made for some unfair comparisons with the man he replaced in the Stamford Bridge dugout.
With Lampard in charge, Chelsea have taken 20 points from their opening 10 Premier League fixtures, losing only twice and scoring a healthy 23 goals in the process.
Yet in Sarri's first 10 game salvo as the Blues' head-honcho in the Premier League, Chelsea took 24 points, avoided defeat entirely and notched 24 goals in total.
Click here to find out if any Chelsea players made our Premier League Team of the Week.
VAR – the mystery continues
There is widely-held fear in scientific circles that artificial intelligence will eventually spawn and end the human species, though where football and technology are concerned, it's the human beings that remain the villains of the piece.
The VAR system should have been a game-changing gift that allowed officials to make fewer and fewer incorrect decisions, however, the human error that it was supposed to eradicate has instead been magnified, displaying the ineptitude of the men behind the controls for all to see.
Again over the weekend, the VAR failed to stay within its remit and after a string of controversial incidents, including Arsenal's disallowed winning goal and Man Utd's first penalty at Norwich, supporters and players alike are once again thinking "why are we even bothering?"
The lack of consistency and transparency in the system's decision-making process is uniting everyone against it – though could this have been the referees' dastardly plan all along?
Are we witnessing a coup of sorts? A deliberate internal techno-sabotage? "First we kill the VAR, then we get the power, then we get the money" sort of thing?
Or maybe the referees are just a bit rubbish? I'll let you decide.
Time for Newcastle to make a switch between the sticks?
Newcastle United held a 1-0 lead against Wolves from the 37th to the 75th minute at St. James' Park on Sunday, though their chances of holding out for what would have been a valuable win were scuppered by a mistake from their goalkeeper Martin Dubravka.
The Slovakian stopper flapped one-handed at a Matt Doherty centre inadvertently landing the ball at the feet of  Wolves' wing-back Jonny, who rattled the ball home first time on the volley.
Unfortunately for Dubravka, it wasn't the first time the 30-year old has dropped a clanger. According the Opta, Dubravka has made more errors leading to goals than any other keeper in the division bar Asmir Begovic since making his debut in February 2018.
Dubravka has played all 900 minutes in the Premier League for Newcastle so far this season, though it might be time for Steve Bruce to think about taking the error-prone keeper out of the team.
Check out the latest and best Premier League offers and specials in our FREE BETS section here!