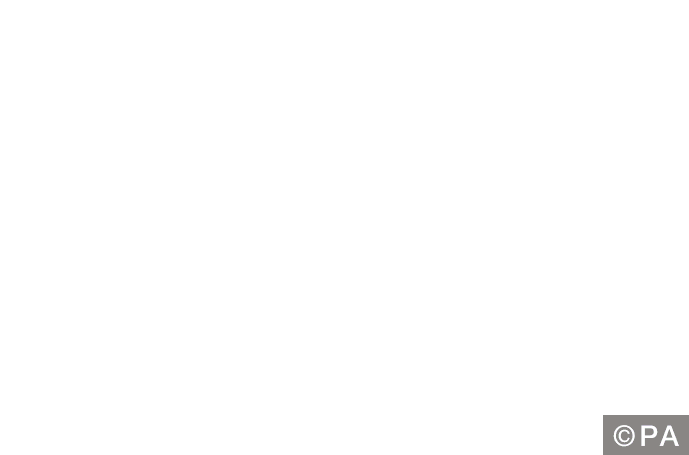 What a night for us here at FST! Only 5 days after our last winner in the NBA (a handsome 17/1 Accumulator last Thursday), we've managed to land another one!
And how sweet it was! A 56/1 Mega Accumulator landed after our tipsters correctly predicted a total of six games!
56/1 Money Line Monster Lands
Morning BOOOOOOOOOOOOOOM!!!

56/1 NBA Money Line Monster
NBA Double

LIKE if you were ON & send in those winning betslips!!

— Football Super Tips (@FootySuperTips) 25 January 2017
The acca tipped off in Washington where the Wizards hosted their Eastern Conference rivals Boston Celtics. Having won 13 games in a row at home, our tipsters had no problems going with Washington in this one. Led by Bradley Beal, who scored 13 of his 31 pts in the final quarter, the Wizards had no problems taking care of Boston as they won by 15 pts to land our first leg of the Acca!
Up next it was the Chicago Bulls who were on the road in Florida this time around. Dwyane Wade and Co. aren't that impressive on the road this season with only 9 wins and 14 losses, but having beaten the Sacramento Kings the night before, they were the favorites coming into this one. Wade scored 21 and Jimmy Butler added 20 for the Bulls, who handed Orlando it's 15th home loss of the season.
The surprisingly hot as of late Philadelphia 76ers were the 3rd tip in our bet. They hosted the Chris Paul-less LA Clippers, who got Blake Griffin back in their line-up for the first time since December. But it didn't help them, as the 76ers managed to pull this one out despite not having Joel Embiid at their disposal. They are 7-3 in their last 10 games now!
The hottest away team in the league at the moment, San Antonio, was the 4th team we backed in our Accumulator. They were in Canada last night to take on the Toronto Raptors who were without All-Star shooting guard Demar Derozan. Without Derozan in the line-up, the Raptors got a productive night from Kyle Lowry who led them with 30 points, but it wasn't enough. Fortunately for us the Spurs bench stepped up once again and recorded a very close 108:106 win. 4 of 6 tips were in and we were getting closer and closer to the promise land!
For our 5th game of the Acca, we were in Phoenix as the Suns hosted the young and inexperienced Minnesota Timberwolves. Having won the first two meetings of the season between the two teams, our tipsters backed Minnesota to sweep the season series form the Suns. And they did just that! But it was everything but easy for the young Wolves! Trailing behind 111:110 in the dying moments of the game, it was Andrew Wiggins who drained an 18-foot pull-up jumper at the buzzer to give Minnesota the win in this one! It doesn't get much closer than that!
With the Minnesota game in the books our attention turned to the final game of the Accumulator. It was the Denver Nuggets who hosted the defensive minded Utah Jazz. Despite being down in the 1st quarter, the Nuggets used a 41-17 run to close out the half and never looked back. Utah tried to mount a comeback, but it wasn't meant to be for them which meant our Accumulator had landed!
Combined with the NBA Double also landing last night, our total profit on the NBA tips last night was around £331!
NBA Predictions
There are NBA games being played every night! The All-Star break is just around the corner, but it's never too late to start following. Bookmark our NBA Tips page section of our website to make sure you don't miss any more winners. Tips are posted every day at around 6 pm (UK Time).
Followers Winning Bet Slips
Here are some of our followers' betslips who were on our Accumulator last night:
@FootySuperTips wicked night for Betting pic.twitter.com/AnGh4Y3cyV

— steve allen (@stevo198309) 25 January 2017
@FootySuperTips legend wot a win pic.twitter.com/qcWFrFGpbU

— Daniel Colpitts (@DanielColpitts) 25 January 2017
@FootySuperTips so all I have to do before I go to bed is press a few buttons and BOOIOOOM. THANK U over £500 this week from following you pic.twitter.com/BfJBdx7hfI

— DAVID KOCHAN (@davidakuk) 25 January 2017
@FootySuperTips pic.twitter.com/ASuhz4rcWu

— Patryk Spoko (@SpokoPatryk) 25 January 2017
@FootySuperTips Cheers mate! pic.twitter.com/0VFf9NkQsv

— Casualgambler (@Casualgambler11) 25 January 2017
@FootySuperTips BM you gotta always love a nice parlay bonus and a nice start to the day pic.twitter.com/ILchMxq6Ru

— Kevin Knowles (@jvalanceati154) 25 January 2017
@FootySuperTips Oh happy days pic.twitter.com/ljaH1tj8vX

— Lee Mason (@leeUkUfc) 25 January 2017
@FootySuperTips BM!!!!!!!!! pic.twitter.com/wy0lWx4wWl

— Dom (@Dom_Fletch89) 25 January 2017
@FootySuperTips and a very good morning booooooooooooom to you also pic.twitter.com/j9ncG6MdtB

— claire aitken (@7clarabella7) 25 January 2017
@FootySuperTips pic.twitter.com/NGwb8Dyt7K

— Lewis Gunner (@LewisGunner96) 25 January 2017
@FootySuperTips morning boom pic.twitter.com/FOQTq9p9Ns

— al (@chunderfest) 25 January 2017
@FootySuperTips cheers! pic.twitter.com/EyP4lW3cFk

— Kameo (@KamTwelve) 25 January 2017
@FootySuperTips thanks a lot pic.twitter.com/IAJeLdOZNv

— JAGPAL SINGH (@JagSingh25) 25 January 2017
There's nothing stopping you from joining the fun as well! All you have to do is follow us on Twitter!