This Sunday will decide which team represents the AFC in Super Bowl 50.
New England Patriots @ Denver Broncos
Date – Sunday 24th January
Time – 8pm
Watch – Sky Sports
Will the Denver Broncos number one ranked defense be able to stop Tom Brady and Rob Gronkowski? How will the Patriots run defense plan to stop Ronnie Hillman and CJ Anderson, the last time these two teams met they combined for over 170 rushing yards!
Take a closer look at the key stats in our essential infographic below and let us know who your money's on! Check out what our NFL tipsters are backing. Patriots vs Broncos betting tips!
Click to expand on mobile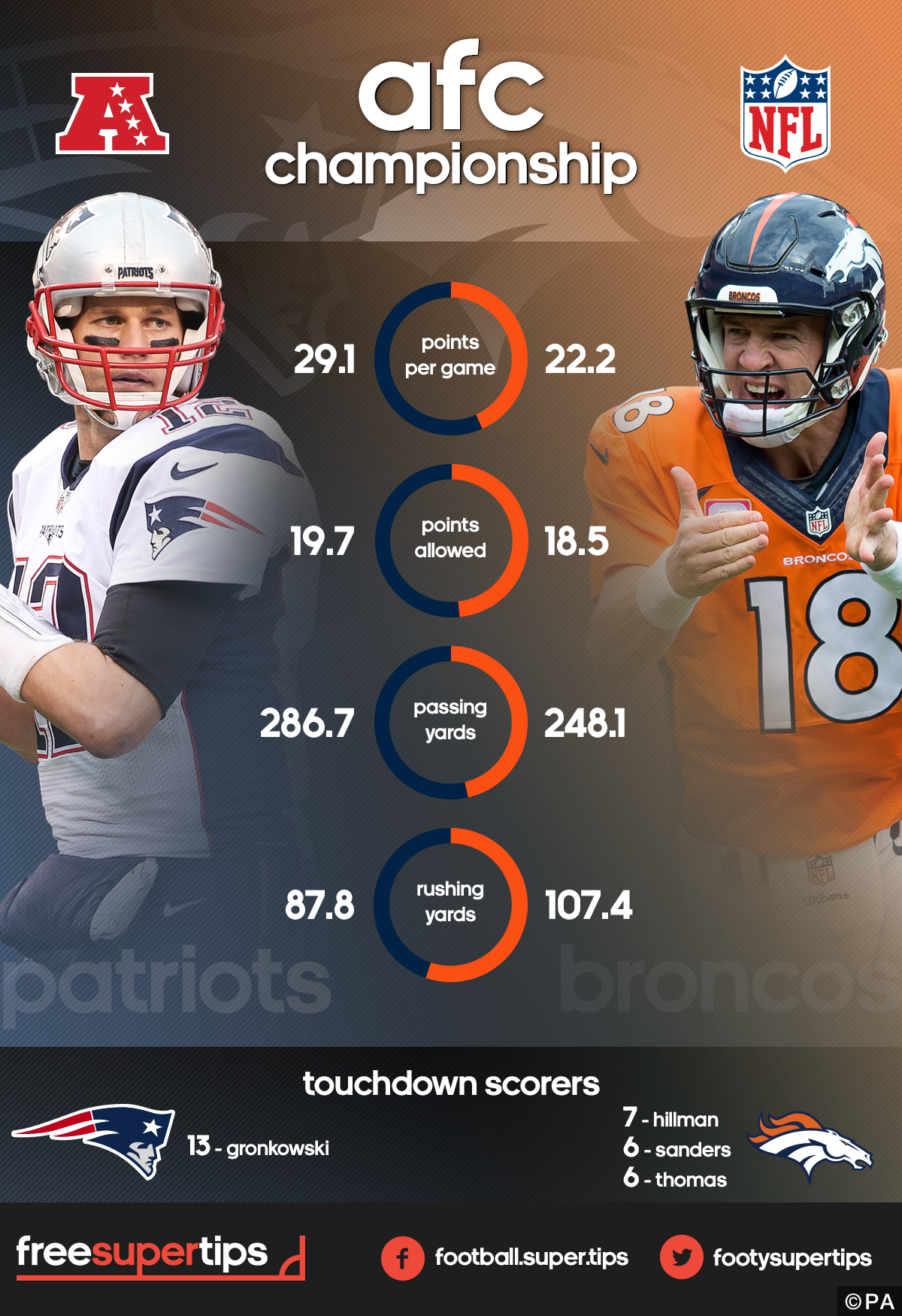 Who's your money on?
Come Sunday night we will know which teams will compete in Super Bowl 50. Check back Monday evening for our early Super Bowl betting analysis where we look at the opening odds, spread, total and props!