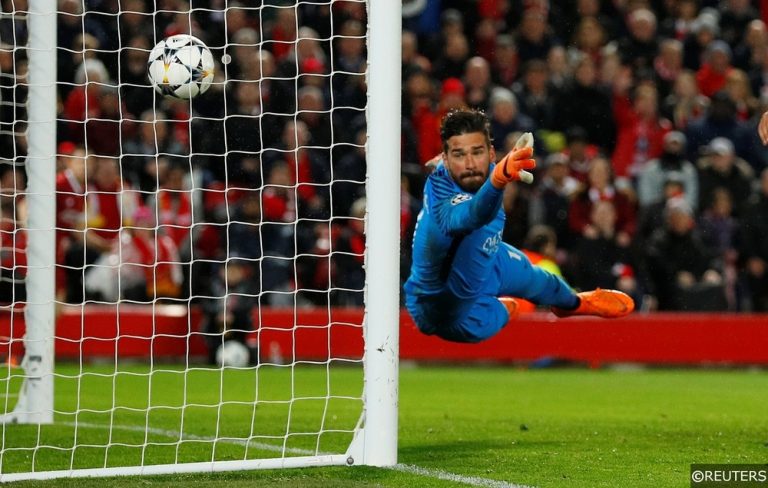 Simon Winter
@simonjwinter
Born in the south east of Ireland, Simon put his life-long love of football to good use when he started a successful independent blog in 2010. That opened up an alternative route to a career in journalism, and having had work published across a number of sites and publications, Simon joined the staff at Spotlight Sports Group in 2018.
Jurgen Klopp and Liverpool have been spending heavily this summer ahead of the new Premier League season in their attempts to build a squad strong enough for a title tilt. Their most recent signing, Alisson Becker, moves to Anfield as the world's most expensive goalkeeper, costing Liverpool somewhere in the region of £66.8m.
The 25-year old makes the switch to Anfield after just one full season's action in European football with Roma in Serie A and though Alisson won plenty of admirers and plaudits for his performances during his solitary campaign in Italy, his signing still represents something of a gamble.
Liverpool supporters will hope that the signing of Brazilian international Alisson will finally bring to an end to the goalkeeping problems that have hampered the team's chances of success in recent seasons. A succession of butter-fingered, calamitous keepers have scuppered Liverpool in their hunt for silverware, though Alisson's arrival should theoretically solve that perennial problem area.
With such an enormous price-tag on his head, Alisson will be expected to hit the ground running in the Premier League. To try to get a little more insight into the type of character Alisson is and what he is likely to bring to Liverpool and the Premier League, we spoke to Roma fans DeRossi's Tattoo and Enzo Minicucci about him.
Read More: Your Guide to the Premier League Pre-Season Fixtures
What are Alisson Becker's qualities as a goalkeeper?  What is he good at?
DeRossi's Tattoo: Alisson is an all around great keeper. At Roma, he excelled at everything a keeper needs to do. But if I want to highlight one particular attribute, it is his ability to play with the ball at his feet. He is in my mind without doubt the best keeper at using his feet. His distribution is immaculate, his ability to pass under opponent attackers' pressure is excellent, and his dribbling (yes, you read that right, dribbling) is probably better than many outfield players.
Enzo Minicucci: Alisson offers a lot as not only a goalkeeper but a distributor as well. His main qualities are his reflexes, his awareness and his ability to turn a terrible pass back from a defender into a counter attack. The best thing about him is his confidence, he always steps up when it matters!
What are his weaknesses (if any)? Is there anything Liverpool fans need to worry about?
DeRossi's Tattoo: I don't think he has many weaknesses. But if there is something that can get him close to perfection, it would be working on his timing for anticipating crosses. I feel sometime he prefers to stay on his line rather than going out to catch the cross.
Enzo Minicucci: Alisson is a very well-rounded goalkeeper and honestly, he doesn't have any huge flaws that I can think of. The only thing that might be worth mentioning is his ball handling and decision making. He hasn't made this mistake too many times but at times instead of catching or punching the ball away he will palm it into the path of the opposition. But don't worry Liverpool fans! I can count on one hand the amount of times he's done this and it's never led to a goal being conceded.
How was his departure greeted among Roma supporters? What kind of relationship did he have with the fan?
DeRossi's Tattoo: Alisson was a fan favorite at Roma. He was the kind of player to work hard, never complain and put in a consistent formation week in and out.  I think everyone was sad to see him go but understood the economical circumstance of the club.
Enzo Minicucci: This is a hard one for me… Alisson was my personal favourite player when he was here representing us. When he first joined he was the back up to Szczęsny who most of you EPL fans know from his tenure at Arsenal), he made a few Europa League appearances with decent showings but nothing to really get excited about.
When it came to the end of the season we didn't use Szczęsny's buyout clause and we put our faith in Alisson to get the starting role. Us Roma fans were very worried about a young Brazilian keeper who we didn't know anything about getting the starting job. But then he went on to have an amazing season (some might consider him the best keeper we have ever had based on one season) and became a fan favourite.
His connection with the fans was special, he didn't talk much in interviews about loving Roma but he showed how much he loved the team by playing his heart out every match. He will be missed by all of us but we know he will go on to become the best keeper in the world.
In terms of his transfer fee – do you think Liverpool paid a fair price for Alisson? 
DeRossi's Tattoo: I believe Liverpool have paid a reasonable price for the best keeper in the world who is about to hit his prime.
Enzo Minicucci: This is another tough one, in reality it was good for both sides. We got much needed funds that can help us build our team and you guys receive a world-class keeper and person. But all of us Roma fans wanted to keep him, we didn't care about how much money we could have gotten. There are certain things you can't replace and Alisson's hard work, love and passion is something that cannot be replaced.
Read More: Anthony Martial at the centre of Man Utd power struggle?
Alisson took a while to settle in Serie A, do you think he can adapt quicker to life in the Premier League?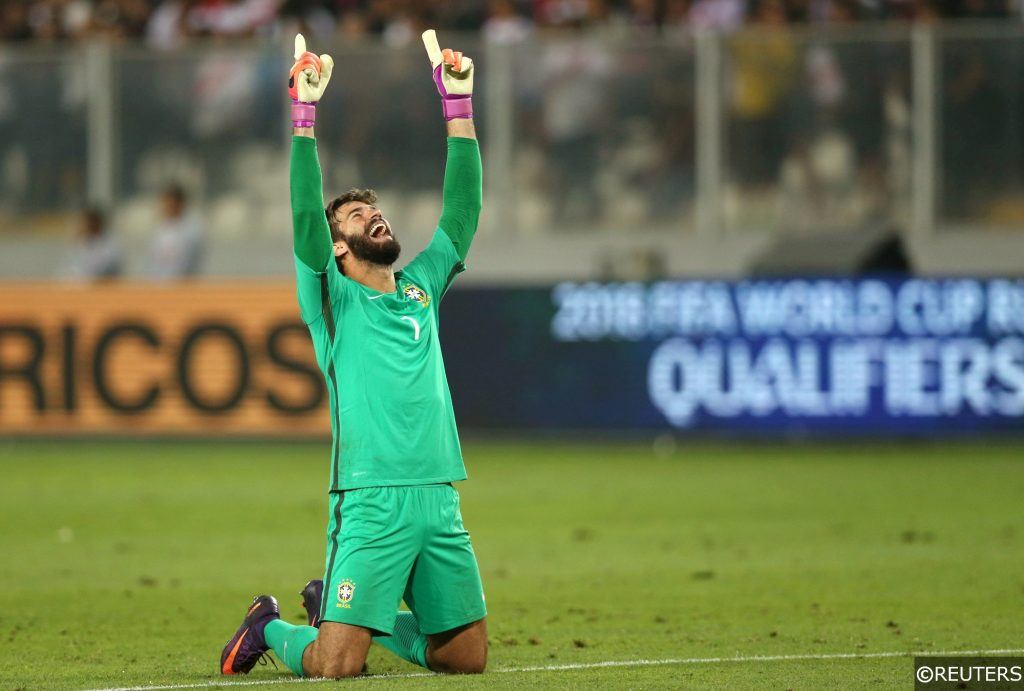 DeRossi's Tattoo: I think Alisson would've performed well right away if he had given a chance. But our management made a wise decision of easing him into a new environment. Back then we had Szczesny who was performing well so there was no need to rush Alisson in. I have no doubt he will need no adaptation period any where.
Enzo Minicucci: I think Alisson's time behind Szczęsny really helped him settle in. It took a lot of pressure off of him, gave him time to learn the language and learn how to deal with the fans and media. In my opinion sliding into the EPL will be an easy transition for him since he's now gotten the experience of dealing with big matches and a hostile fan base.
Let's talk mental strength. How does Alisson perform in the biggest games? Does he let matches of huge importance impact his performances?
DeRossi's Tattoo: Whether he was facing Barca or playing away to Chievo, he has always given 101%. His consistency is one of his biggest strengths.
Enzo Minicucci: Alisson has really stepped up in big games for us. People might look at the bout between Roma and Liverpool and see that he conceded 7 goals in a span of two games but he really can't be blamed. The defence was awful and the decision of using three at the back in the first leg led to Salah dismantling Juan Jesus which led to shots from close range that were near in possible to stop and an absolute wonder goal from Salah.
People may also use the argument that he had a "poor" World Cup showing but in reality Brazil didn't concede many shots and when they did it would be a controversial header goal that could have been called a foul in the Switzerland game, an own goal from Fernandinho and a very powerful shot from Kevin De Bryune in the quarter final.
Alisson stepped up huge in all of this year's Champions League group stage games, made fantastic stops against Shakhtar, and much like the Liverpool game the defence let him down against Barcelona (including a Daniele De Rossi own goal and a Kostas Manolas error that led to another goal) but even after all of that he kept his head up and made amazing stops to complete the famous 3-0 comeback. Alisson is someone who thrives in big moments and leaves everything he has on the pitch.
Are there any particular saves that stick out in your mind as Alisson's best during his time at Roma?
DeRossi's Tattoo: The two miraculous saves away to Shakhtar and the double saves away to Napoli are probably my favorites.
Enzo Minicucci:  There are so many incredible saves Alisson has made. His double save against Fiorentina from Federico Chiesa, his full stretch save from Fred in the Shakhtar game, and his breakaway save against Vietto in the Atletico match just to name a few.
To me the stop that stands out the most has to be his save against Atletico (I highly recommend you watch Alisson's highlights against Atletico on YouTube) where Correa had an opportunity from a few yards out to surly secure the 1-0 win for Atletico but somehow Alisson manages to get down in time to not only make the stop but steer the ball away from the Atletico players to avoid any rebound.
This has to be my personal favourite because this was really what assured Roma fans we have a worldclass keeper and marked the beginning of a successful Champions League campaign.
Read More: Premier League Team Focus: Survival the first target for Bournemouth
Liverpool fans are used to seeing their goalkeepers making mistakes. Are there any errors or blunders you can remember Alisson making in a Roma shirt?
DeRossi's Tattoo: Alisson has had no mistakes during his time at Roma. Like I said, always given his best and performing well.
Enzo Minicucci: There hasn't been any error that I've ever seen Alisson make in a Roma shirt that meant anything. I'm sure there has been a bad pass here and there but nothing that involves him making any Karius like errors. You are in safe hands LFC fans!
Finally, do you think Alisson will prove a successful signing for Liverpool? 
DeRossi's Tattoo: I see no reason why not. But football is a funny game sometimes, so we have to wait and see.
Enzo Minicucci: Yes, I see Alisson making as big as an impact as a keeper can make. He's a confident, young, hardworking, humble keeper who loves his family and what he does. He embraces his team and family all the time which will really make all of you LFC fans happy (just look at his Instagram that is flooded with pictures of his daughter and his former club). Congratulations on a worldclass signing LFC fans, I hope to see Alisson lifting the Premier League title next season!
To keep up to date with the latest goings on at Roma, we recommend you follow DeRossi's Tattoo here (@RomaThings) and Enzo Minicucci here (@pure_romanista ) on Twitter.
Follow Free Super Tips on Twitter to stay up to date with our daily tips and predictions or browse more football content on our website: