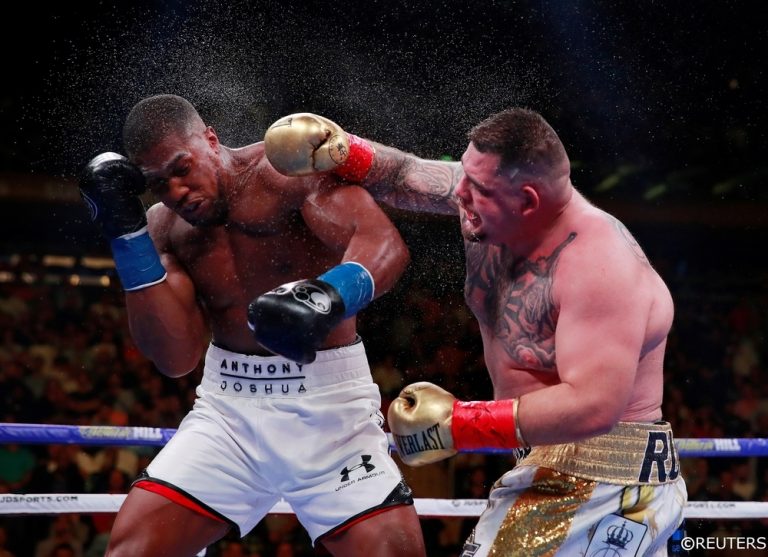 In the early hours of Sunday morning at Madison Square Garden in New York, the unthinkable happened as the unified heavyweight champion of the world, Anthony Joshua, lost his undefeated record against the unfancied Andy Ruiz Jr in one of the biggest upsets in modern times. With the dust still settling from that defeat, we take a look at what the future holds for one of the biggest stars in world sport today.
What Went Wrong?
Before any preparations can be made for a rematch, Joshua and his team will firstly have to analyse what went wrong and were things can be improved. The first thing to note is that AJ's preparations were interrupted through no fault of his own as original opponent Jarrell Miller was forced out of the contest after he failed several drugs tests and subsequently suspended.
Approximately a week after that contest, Andy Ruiz Jr was announced as the replacement and, on the face of it, he looked to be the perfect second choice for AJ to make his debut in the USA against. In terms of AJ's preparations, he continued to prepare for a fighter who was smaller than him and who had a higher work rate than their physique suggested that they would be capable of.
However, since the fight rumours have emerged of Joshua being knocked out in sparring by Joey Dawejko, a 28-years-old heavyweight who is on a three fight losing streak. There are also rumours of AJ suffering from a panic attack shortly before making his way to the ring, although it is noted that this has been rubbished by promoter Eddie Hearn.
The Rematch
At the time of writing, it now looks extremely likely that AJ and his team will trigger an immediate rematch for the WBA, WBO, IBF and IBO titles and promoter Eddie Hearn expects this to happen before the end of the year.
Although Ruiz Jr comes into the fight as the defending champion, it is likely that the contest will take place on British soil towards the end of the year, which will surely mean that either Wembley or the Principality Stadium in Cardiff beckons.
After meetings with AJ, Rob Mc and the management team in NY, we have today triggered the contracted rematch clause with Andy Ruiz Jnr. The fight will take place in Nov/Dec at a venue to be confirmed shortly.

— Eddie Hearn (@EddieHearn) June 4, 2019
Although most will still have Joshua as the heavy favourite to regain his belts, there are plenty of wrongs to be righted. It is quite common for fighters to change a trainer following a loss, but AJ has already made it known that he intends to remain loyal to Rob McCracken and the team. However, for that all to work out and be worthwhile, they will have to address fundamental issues Joshua displayed in the fight such as jabbing lazily from the hip and backing off in straight lines.
AJ should not be underestimated though, as he is a competitor who has come through plenty of adversity to get to where he is today. What we may have seen over the last few years is a polished professional, but as Dillian Whyte loves to remind us, that was always a persona and the hunger that is likely in his belly should help him to bounce back strongly.
Beyond the Rematch
Let's fast forward a few months to after the rematch has taken place. We all know that there are three possible outcomes, so for the sake of arguement lets say a draw results in a third fight. But what happens if AJ either wins or loses the rematch.
A loss would be devastating and it remains to be seen whether we would see AJ step back into the ring after that. Although still young, he has made plenty of money from the game and has no need to try and claw his way back up to the top other than to salvage his legacy. However, Joshua is a fan of the game's history and will likely take solace from the fact that fellow Brit Lennox Lewis had to recover from defeat in his own career before making it back to the top, as did all time great Mohammed Ali. It is not as if AJ would have to start from the bottom either, as he could step in at the level just below the title scene to rebuild and have a second contest with Whyte or challenge someone like Luis Ortiz.
A win puts him back on the right track and puts the contests with Deontay Wilder and Tyson Fury back on the cards. There is also a trail of thought which makes those contests more likely as with this loss, the rest of the division knows Joshua is now vulnerable and they will believe that they have an excellent opportunity to beat him rather than just getting in the ring for an excellent pay day.
Whatever the outcome, it seems certain the rematch is on and one of the biggest stars in world sport has it all to prove in what could turn out to be the defining fight in his glittering career.