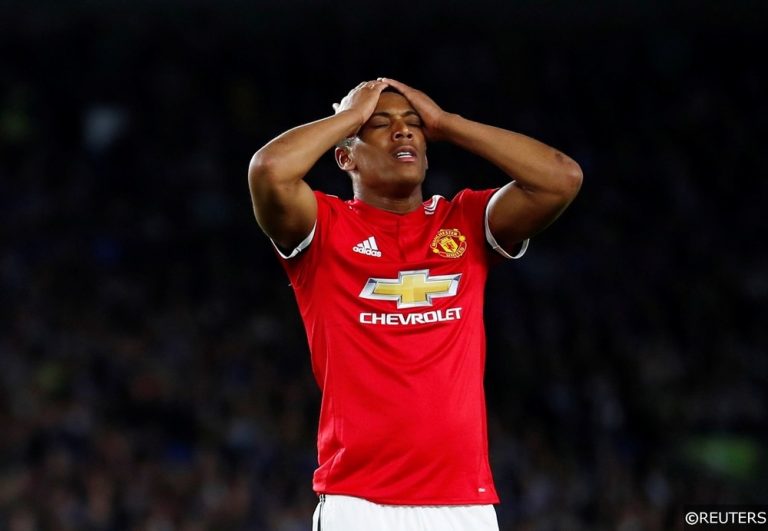 Simon Winter
@simonjwinter
Born in the south east of Ireland, Simon put his life-long love of football to good use when he started a successful independent blog in 2010. That opened up an alternative route to a career in journalism, and having had work published across a number of sites and publications, Simon joined the staff at Spotlight Sports Group in 2018.
With a little under three weeks to go before the start of the new 2018/19 Premier League season, Anthony Martial's Manchester United future is still in a state of flux. The 22-year old Frenchman is a cult figure at Old Trafford, though his talents have been largely unappreciated by the man whose opinion matters most.
In many ways, Martial is the antithesis of everything Jose Mourinho likes in a footballer. Martial mixes ineffective broody lows with breath-taking highs down United's left, though the inconsistencies in his game were always likely to frustrate a manager famed for trusting reliability over imagination.
While his tender years would earn him plenty of leeway with most, Mourinho has rarely ever shown a patient side when dealing with inexperienced, enigmatic players.
Martial's Manchester United exit is far from guaranteed however, with mixed messages about his availability and rumours of a high-end power struggle over his future seeping out through Old Trafford back channels.
Read More: Your Guide to the Premier League Pre-Season Fixtures
Martial's Marginalisation
https://www.youtube.com/watch?v=xXQZ-hw6lnw
Having been one of the few positives to emerge from Louis Van Gaal's mundane two-year reign as Manchester United manager, Anthony Martial came into the 2016/17 season as one of the aces in new boss Jose Mourinho's pack.
However, almost from the outset, it was clear that Mourinho's assessment of Martial's qualities differed from most observers. Martial started just 18 times in the 2016/17 Premier League season in a frustrating campaign for the former Monaco attacker.
Mourinho's open pursuit of Internazionale's left winger Ivan Perisic further emphasised his poor opinion of Martial, though any feint whispers of discontent dissipated in the opening weeks of the 2017/18 season, when the Frenchman opened the season in explosive fashion, winning Manchester United's Play of the Month Award 3 times between August and January.
But when Jose Mourinho moved to pip Manchester City to the signature of Alexis Sanchez in the final week of the transfer window, Martial's brief flirtation with first XI permanency came to an end. Between January 23rd and the end of the season, Martial would start just 6 more times for United.
Again, Martial started just 18 Premier League matches in total, confirming fears that his development had stalled and his progress had stunted. When Martial did appear, he moved about the pitch with his shoulders slumped, holding the posture of a scolded teenager. His confidence had eroded completely, leaving his touch erratic and his performances completely ineffective.
Martial's lack of meaningful involvement at United saw him overlooked when Didier Deschamps selected his 23-man France squad for the 2018 World Cup. Martial was left to watch on from a distance as his compatriots lifted the trophy – a success he could conceivably been a part of.
At the centre of a power struggle?
Here's where the situation gets complicated. Understandably unhappy about his first team prospects under Jose Mourinho, Martial and his advisors have been rocking the boat to try to manufacture a move away from Old Trafford – and if reports are to be believed, Mourinho would be ok with that.
Chelsea and Bayern Munich have been heavily linked with a big-money move for Martial and while the leaks say that Mourinho has "reluctantly accepted" the forward's desire to leave, you get the feeling that Jose would help him pack his bags and drive him to the airport.
Though, rumours also suggest that some other figures of power at United are vehemently against releasing one of the club's most precocious talents. There is evidence to suggest that Mourinho has been at odds with Manchester United's executive decision makers since last summer, and Anthony Martial's future could be the latest in a lengthening line of internal clashes over the club's transfer policy.
Mourinho tried to replace a then 21-year old Martial with a 29-year old Ivan Perisic in 2017, but his attempts to sign the Croatian were hamstrung by Ed Woodward's refusal to meet Inter's asking price. When Mourinho convinced United to go all in on their pursuit of 29-year old Alexis Sanchez in January, it looked as though he had "won one back" so to speak, though the Chilean's underwhelming performances since moving from Arsenal will have done nothing to strengthen Mourinho's hand in transfer market this summer.
Read More: Premier League Team Focus: Will Arsenal be reborn under Unai Emery?
Mourinho or Martial?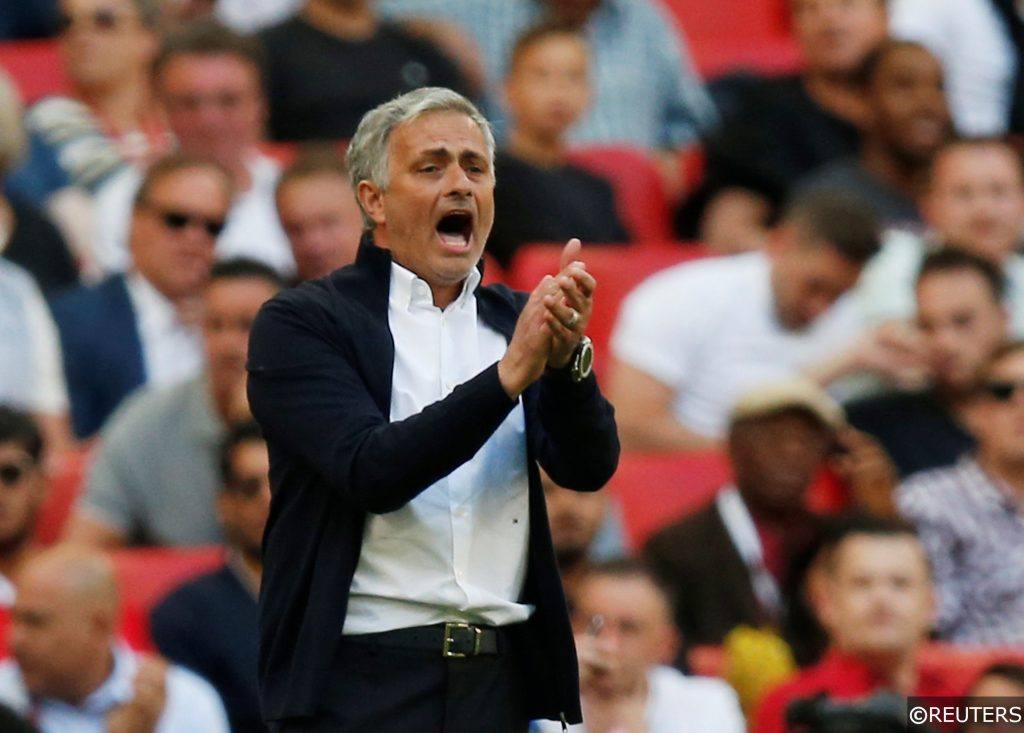 With Mourinho cutting an increasingly miserable and frustrated figure in general, it could transpire that the United board see Martial as a more viable long-term fixture at the club than the man currently trying to push him towards the Old Trafford exit. Really, it's a school of thought that makes a lot of sense.
If there's a chance Mourinho could be gone inside a year (the warning signs of an implosion are certainly starting to increase) keeping Martial would be in the club's best interests. The next manager in might be able to tap into and nurture Martial's genius. It's a scenario that the United hierarchy are bound to have discussed.
It's ironic that Martial's future should be so intertwined and knotted with Mourinho's. His potential transfer is a situation that's representative of a larger overall development at Manchester United, where fractures in the relationship between manager and board are starting to widen.
Jose's distrust of the player seems to have impacted his own standing at the club, raising doubts over his decision making and transfer policy. The brinkmanship will continue until the transfer window shuts and Martial's future is finally resolved, though it could be the Frenchman who eventually outlasts his detractor at Manchester United.
Follow Free Super Tips on Twitter to stay up to date with our daily tips and predictions or browse more football content on our website: