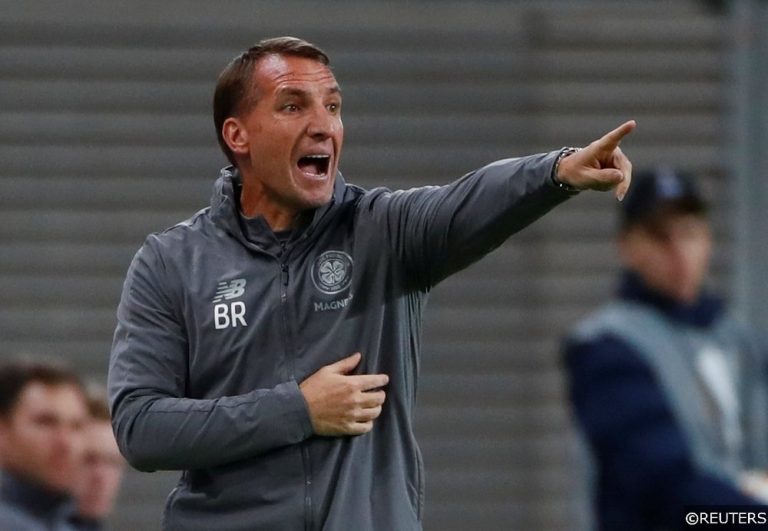 This past weekend saw Celtic play against newly-promoted Livingston, a club that had been absent from Scotland's top flight for the last decade. It was a tough match for both teams, and the fight from them saw no reward for their efforts, as the game finished goalless, but did it have anything to do with the playing surface?
Should questions be raised?
This draw is yet another great result for the West Lothian side, who have been excellent in their home games this season, despite the various problems they suffered at the beginning of the league campaign under now ex-player/manager Kenny Miller. Gary Holt was brought in to the replace the ex-Rangers striker and has since worked wonders.
— Livingston FC (@LiviFCOfficial) November 11, 2018
Holt has based his side style of play around a solid defensive line and it is the foundation of their attacks- which is very much set-piece oriented. The reason for their approach to games could well reside in the fact that they play on an artificial surface- recently installed over the summer-, which is vastly different to natural grass, and it could also explain Livingston's fine home form this season. This begs the question: does artificial grass give you an advantage, and should top-flight teams be allowed to use them?
Understanding artificial pitches
Before jumping to any conclusions on artificial surfaces, it's important to understand just exactly what they are. Like many other things in the world, technology is always advancing and improving, and artificial turf is no different. There was a period during the 1980s in which several English clubs decided to install "plastic" pitches, but they were quickly discarded, because these pitches were much harder on the joints and not as easy to play on, as the both the players and the ball moved differently to what everyone was used to.
Third Generation (3G) surfaces have improved immensely since then, with companies now producing pitches that closer resemble natural grass, often using sand fillings to help with its performance. The blades of "grass" are constructed using synthetic fibres and other materials, ensuring that the pitches do replicate that which they are replacing.
Preston North End was one of the last clubs to abandon artificial turf in 1994, and it wouldn't be until October 2016 when the rules would change to allow smaller clubs with more economical difficulties to start installing them again. However, these pitches would be restricted to the National League and the lower divisions- but not in the Premier League or any other of the Football League competitions.
National League clubs have voted in favour of artificial turf pitches in the top flight of the non-league game. https://t.co/Td31RMlBgX

— Maidstone United (@maidstoneunited) January 21, 2016
The Scottish Premiership's stance
This brings us back to Scotland, where artificial turf does exist in the top tiers of the country. As of the 2018/2019 season, 15 of Scotland's 42 clubs use artificial pitches. Moreover, a quarter of the Premiership clubs- Livingston, Kilmarnock and Hamilton- also use them. Why are the best teams in Scottish football allowed to use these surfaces?
The answer is simple, and it's clearly outlined in the Scottish Professional Football League's rules and regulations, which essentially state that the pitches must comply with the FIFA Quality Concept Handbook, as well as the FIFA Recommended 2 Star Standard- or higher. Therefore, no underlying problems or complaints should be made, as these pitches are allowed to be used by these three teams.
The problem stems from the fact that the Scottish Premiership is a professional league and should therefore have a certain standard that they need to maintain- even if it means that a number of clubs suffer a little more on the economical side of things. Players are injured far too often on these surfaces for them to be used more frequently, and it has left various players in the SPFL with long-term injuries, like Rangers' Jamie Murphy, who picked up a season-ending injury at Kilmarnock.
Jamie Murphy goes down with what looks like a really bad injury.

I'm sorry, but there shouldn't be artificial pitches in the top league of any country.

Have you seen the state of the Livingston pitch? It's embarrassingly bad.

— West Mids Loyal (@WestMidsLoyal) August 19, 2018
The Premiership clubs utilising these 3G pitches have interesting stats when playing at home. Since Steve Clarke took over at Kilmarnock just over a year ago, Killie's home form has been impressive, winning a stunning 15 times, drawing 4 games and losing just 6 in all competitions.
Hamilton have struggled in recent months and they are by far the weakest of the three teams using 3G pitches, losing 15 home games, winning 7 and drawing 5- but the teams that did end up taking points did so in a difficult manner, as the Accies held their ground really well in most of the games at home.
Livingston installed their artificial pitch over the summer as they prepared for the new season ahead, and their home record has been tremendous. Livi have only dropped points on 4 occasions at home in all competitions, with 2 defeats and a further 2 draws, as well as winning 6 times in the process- beating the likes of Hibernian and Rangers. Furthermore, Livingston have kept a whopping 7 cleansheets from those 10 matches and never conceding more than one goal in those fixtures.
Conclusions
It could be argued that playing on artificial grass is an advantage to those teams that use them, both on the pitch and off it. The three Scottish Premiership sides have proven that they're much more solid and certainly harder to beat on home turf than many of the other teams in the league, as proven by their results at home.
Read all of our Scottish Premiership match previews, betting tips and predictions here
Off the pitch it proves to be cheaper on the long run to lay these artificial pitches, with the cost of installing one hovering around the £500,000 mark. It's also important to take into account the other factors in having an artificial surface: it's much easier to maintain and it can be used for longer periods of time without having to let it "rest". The average grass pitch can be used for around 4-5 hours a week, whilst the 3G surface can be used up to 50 hours.
The logic of installing this kind of surface for clubs is understandable, and it's a no-brainer for those teams that are smaller as a whole, but it shouldn't be the case for clubs playing in the top division of any given country, especially if it does give them an advantage when playing on them. The governing bodies of each country should set a standard of what type of pitches should be allowed, and banning all artificial surfaces in the meantime- at least in the top divisions.
Follow Free Super Tips on Twitter to stay up to date with our daily tips and predictions or browse more football content on our website: