Zlatan scored three times in the Euro 2016 play offs to help send Sweden to the finals in France next summer. After the game he said in an interview "They said they were going to send me to retirement. I sent their whole nation into retirement".
Classic Zlatan, we take a look at some of his most entertaining quotes!
1) "Nothing, she already has Zlatan"
When asked what he was getting his wife for her birthday.
2) "Come to my house and you'll see if I'm gay, and bring your sister"
A female reported joked that Zlatan was gay after seeing a photo of him hugging Gerard Pique.
3) "Zlatan doesn't do auditions"
In response to Arsene Wenger asking him to play a trial match before signing with Arsenal.
4) "We are looking for an apartment [in Paris]. If we don't find anything, then I'll probably just buy the hotel"
After signing for PSG Zlatan went house hunting.
5) "It was the fault of David Trezeguet, who made me do one drink of vodka after another. I slept in the bathtub. Now I hold my vodka much better."
Having a few too many after winning the 2005 Serie A title with Juventus
6) "First I went left, he did too. Then I went right, and he did too. Then I went left again, and he went to buy a hot dog"
When Zlatan faced Liverpool defender Stephane Henchoz and made him looked average.
7) "One thing is for sure, a World Cup without me is nothing to watch"
Speaking after Sweden lost to Portugal in the World Cup playoffs.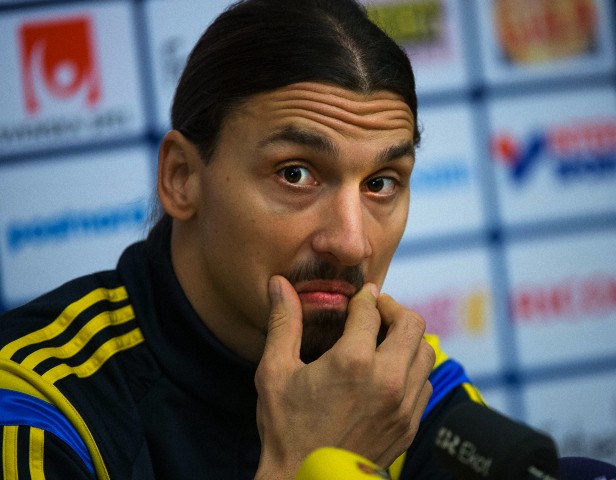 8) "I haven't met her yet. But when I do, I'll date her"
When asked who the most beautiful woman in the world was.
9) "You'll have to ask your wife that"
A reporter asked Zlatan about the scratch marks on his face
10) "I can't help but laugh at how perfect I am"
Zlatan thinks moderately of himself
11) "I don't give a shit who wins. I'm going on holiday"
When asked about who he thinks will win Euro 2012 after Sweden were eliminated
12) "If Rooney still wants to move next summer, I would urge him to come and play with me in Paris. But he would have to get used to the fact that Zlatan scores even better goals than him"
When asked about Rooney's potential move to PSG
13) "I can play in 11 positions because a good player can play anywhere"
We're buzzing to see Zlatan at Euro 2016 because let's be honest we all love him on and off the field! Check our Euro 2016 betting tips section for pre tournament tips, match predictions and accumulators.