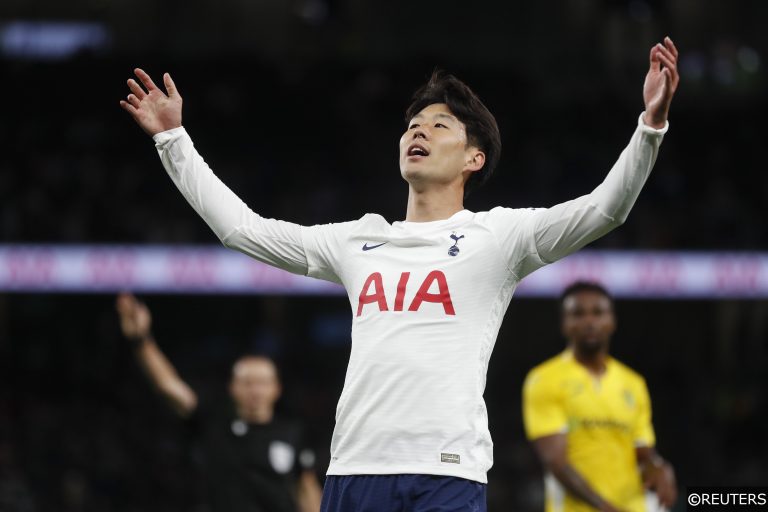 In this article we explain a very popular feature among our followers, the Cash Out, the times we recommend you should use it and the times you shouldn't. Cash out has developed recently and now has different variants. Here we also explain the different types of cash out available to you with bet365.
What is Cash out?
Cash out is a feature bookmakers have introduced to give bettors more control over their bets. It offers the bettor a live offer for their bet, dependant on the status of the match/matches. For example, you place a £10 bet on Manchester United to beat West Brom at odds of 2.00. At the 78th minute, Manchester United are 1-0 up, if you wait till full time and they win, you would receive £30 however bookmakers now give you the option to take a small hit on the returns to "take it and run". Their offer could be £27, you lose out on £3 if you take it and they win, however if West Brom somehow equalise you keep £27 for what essentially is a losing bet.
Likewise if Manchester United are 1-0 behind, bookmakers will give you the option to cut you're losses. For example they might offer you £3.50 for your £10 bet, Manchester United are losing the match so you feel you may as well get £3.50 back instead of losing the full £10. Only problem with this is, if they go on to win the game, you still only get the £3.50 you accepted when if you left it to run, you would have picked up £30.
How's best to use cashout?
There are a couple of scenarios where the cash out option can be very useful, these are as follows:
Scenario 1: You've backed Manchester United to win and they are 1-0 up, however they are facing heavy onslaught from the opposition. You are watching the game and expecting the opposition to get back into the game. They offer you £24 to cash out when leaving to run would return £30, due to watching the game you know their lead is in danger so to secure a profit you cash out.
Scenario 2: You've backed a 7 fold Accumulator and they are all winning, 5 teams are winning by 2+ goals however 2 teams are only winning by a solitary goal. The odds on those teams to win their respective games would be that heavy "odds on" you will have a good cash out value. For example, a £10 accumulator returning £360, bookmakers might offer you £332 to cash out early, whilst this may feel like your losing money you only need one of those teams to draw and you receive nothing.
When not to use cashout?
We never recommend cashing out for less than your stake, a lot can happen in football and cashing out £2.20 from a £10 bet because 2 of your teams have gone behind in the first 15 minutes is a bad decision. If you are only betting what you can afford to lose then cashing for less than your stake is really quite pointless. The amount of cash out "heartbreak" stories we see is unreal, cashing a 7 fold accumulator for £3.89 because 2 teams were losing, only for those teams to go on to win. If you can afford to lose the bet then don't cash out for less than the stake, if you can't afford to lose the bet then it's not a sensible bet and you should seek help from Gamble Aware.
Types of Cash out:
Partial Cash out
This is the option to cash out part of your bet and let the rest run for the original odds. For example you have placed a £10 bet returning £500 and you have received a cash out offer of £400. You now have the option to cash out a proportion of your stake and let the rest run. E.G you cash out £5 of your £10 stake for £200. The remaining £5 stake will run for the other £300. Alternatively you may only want to cash out £2.50 worth, that would bag you £100 with the remaining £7.50 stake left running for the remaining £400 should the bet win.
This is useful when backing high odds bets or multiple team accumulators as it allows you to lock in a profit and still have a bet running for a big return.
Auto Cash out
The newest cash out feature bookmakers have introduced, this allows the bettor to set an amount they want to cash out for should the offer arrive. The advantage of this is you don't need to be logged into your account to cash out your bet, when placing your bet you set the amount you would be happy with and if the offer reaches the amount the bookmaker automatically cashes the bet out and the winnings will appear in your account.
Edit my Bet:
Another new feature, this allows bettors to edit their bets after they have been placed. You can do this as follows:
1) Locate your bet in the cash out section of "My Bets" and click edit bet.
2) Remove the leg/s you don't want using the X
3) Click Add Selections, add the new selections you would like and select add to my bet
4) Click save changes and and confirm.
The bookmaker will take your current cash out offer as the new stake for this amended bet. For example you have a £10 bet on Liverpool, Everton and Burnley treble, however you find out Lukaku is injured. Your bookmaker is currently offering a £9.50 cash out, you click edit bet and follow the steps above and once confirmed the new stake for your treble will be £9.50.
Why can't i cash out?
We get asked this question a lot and the answer is generally very simple. Only markets available to back "inplay" are those available for live cash out. If the market is no longer available you won't get a cash out offer as it is all based on algorithms from the live odds of the market.
This is why you can't cash out bets in the 90th minute onwards due to the market no longer being available to back inplay.