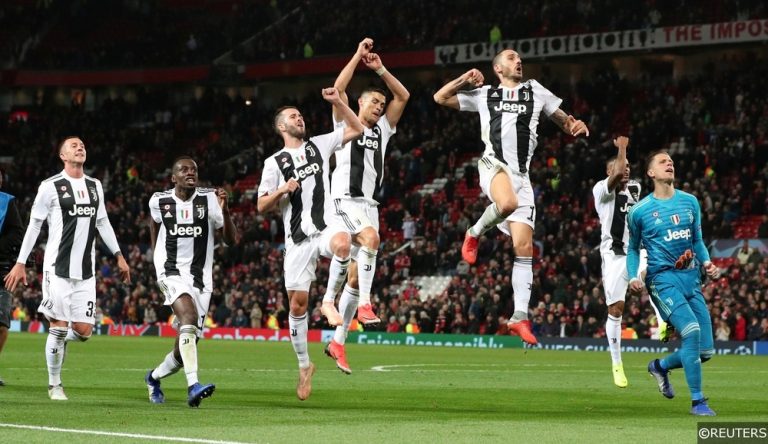 Before becoming a Sports Journalist for Free Super Tips, Aaron spent three years studying Sports Journalism at the University of Sunderland while taking in the Black Cats' 'glory years' under Martin O'Neill. Now back in Northern Ireland he turns niche stats into predictions for FST, while he's one of the few people on this island who is equally comfortable at Windsor Park and the Aviva.
On Wednesday night in Turin, everything was falling for Juventus. They went 1-0 up through a sublime Cristiano Ronaldo strike, which was set to win the group after four games. They had yet to concede in Europe this term, and after a rampant start in Serie A the Old Lady were making an impressive push for the European Cup. With four minutes to go, everything changed.
Juan Mata cancelled out Ronaldo's opener. In the process, he became the first man to score against Juve in Europe since Ronaldo's added time penalty for Real Madrid in April. Things got worse, as Alex Sandro's 89th minute own goal won the game for United. That's a first defeat of the season for Juve, but it builds on a worrying trend. Could the Italian champions brilliant strength be their greatest weakness?
Complacency Creeping in
As odds-on favourites for Wednesday's clash at the Allianz Arena, Juventus getting beaten was a huge shock. However, the manner of their loss isn't the greatest surprise. We all rate the Juve backline and their experience, but recent weeks have seen some sloppiness. Obviously they have an issue with Wojciech Szczesny as their starting keeper, as he is exposed when they defence are caught out. Unfortunately for the Italian champions, they've been getting caught out all too often of late.
Juve have looked lax against the likes of Genoa, Empoli and Cagliari in the league of late. A 3-1 victory over Cagliari on Saturday brought criticism from manager Max Allegri, who turned his ire on his defence. Those three matches have been Juve's last three outings in Serie A, and that's now impacted onto their Champions League campaign.
The tail end of the United defeat saw complacency rise from the Italians. While Jose Mourinho will be banking on his win to stabilise his poor season with the Red Devils, this Juve side should have been able to hold out. They just about did that at Old Trafford, but that European tie was another where they could have slipped up. They were so impressive in that one early on, yet they slacked off and almost blew that victory too.
A side who have won 13 of 15 games this season can't come under too much criticism, but that streak has also seemed to harbour this overconfidence. It's been slowly appearing in their matches, but now the champions have a huge issue to address.
Downside of Success
Juventus are coming into this campaign aiming to emulate Mourinho's treble, which is the only way they can progress as a club. They signed Ronaldo to secure a first Champions League title since 1996, but this is a result which will put the brakes on that to some extent. Of course, the Old Lady have bounced back from much worse positions in the Autumn in recent years.
Under Antonio Conte and Max Allegri, this has been an outstanding period of success. They've landed seven straight league titles, while in Allegri's four seasons they've won the league and cup double in every campaign. The former AC Milan boss has taken them above and beyond what Conte managed, despite the fiery manager claiming that Juve weren't interested in bankrolling the success he wanted.
Since Conte has departed Allegri has also brought them to two Champions League finals. Throughout the last seven years we've seen mixed starts from Juve, who have always rallied in the second half of the campaign. They do tend to improve after Christmas, often because the early months of the campaign are littered with poor slip ups. Overconfidence could be seen as a factor there too, but it ended up forcing them into a position where they had to go on a winning run.
It must be hard to motivate this Juventus side, which is the strongest they've had in decades. After all of their recent success they've hung on to almost all of their key talent, and added Ronaldo up front. Even aside from the Portuguese they had an excellent transfer window, bringing in improved options across the pitch. That's basically put them out of reach domestically, but it's put them at risk of complacency.
Importance of Being Earnest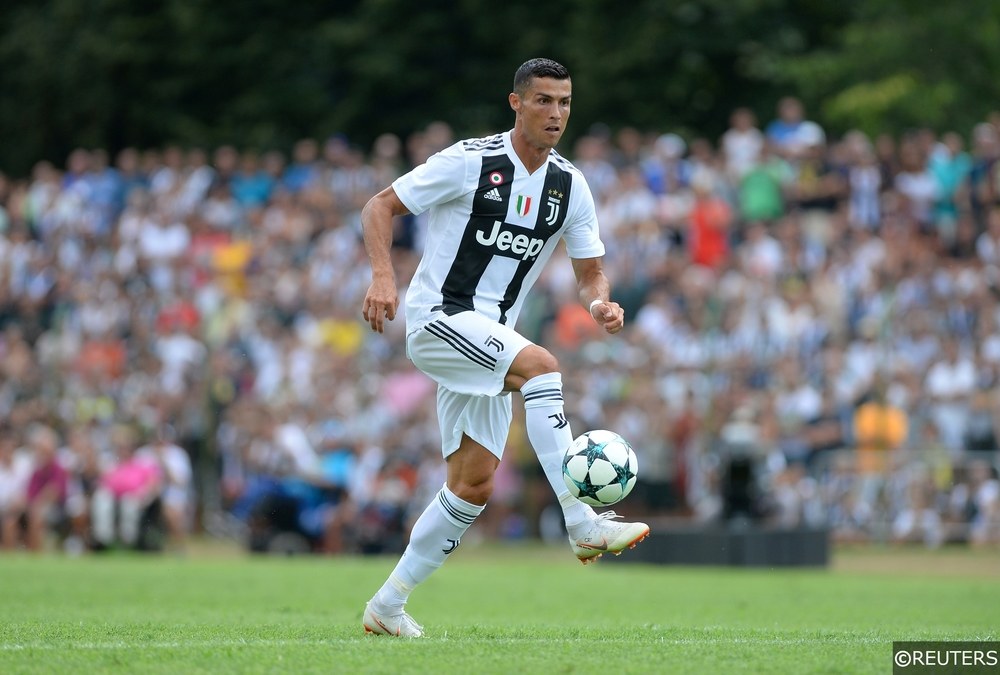 While recent years have seen PSG, Bayern Munich and Juventus dominate their respective leagues, none of those sides have really challenged in Europe. It seems like the lack of competition puts them at a disadvantage. PSG never get close to a challenge in Ligue 1, and they don't seem to know how to manage it in Europe as a result. Bayern are well trained in the Champions League's latter stages, but by April they've usually won the league. As a result, they ease off.
Juventus have made the strongest push of any of those three, but they've still come up short. Meanwhile, Spain's perfect mix of competitive elite clubs and quality has made them the big European contenders. Having that domestic rivalry keeps players focused. Even when Real Madrid aren't in the title race, they still have fierce rivalries with Atletico and Barcelona driving them. With that rivalry, they can stay grounded and focused. That's something Juventus need.
This season, they seem to be getting that. Napoli ran them close last year, a season when Juve really missed their best chance to go all the way. They were still in great form by May, and they were unlucky to be eliminated by Real. This term, both Napoli and Inter have taken up the chase for the Scudetto. That could be enough to wake up the champions, and get them to kick on in Europe.
Juve Can't Spoil Serie A's Big Week
Another week in the Champions League has brought huge success for Italian clubs. Juventus may have taken a hit, but they remain top of their group with just two matches left to play. They'll expect to make the last 16 in first place, and increasingly it looks like they'll be joined by at least a couple of their compatriots.
Wednesday brought more success for Roma, as they won 2-1 at CSKA Moscow. They're now level on nine points with Real Madrid, who they meet in Rome later this month. A point will put the Giallorossi through to the next round, while a victory would put them on course to top their group for the second season running.
Tuesday saw Italian giants meeting champions in Europe. Napoli managed a 1-1 draw at home to PSG, and they benefitted from Liverpool losing to Red Star. That has the Partenopei top of the group, and they could qualify in their next game. A win at home to the Serbian side combined with PSG failing to beat Liverpool would put Carlo Ancelotti's side through.
Finally, Inter Milan claimed a point at home to Barcelona to close in on the last 16. Mauro Icardi secured a point against the Catalans, which leaves the Nerazzurri on seven points. They have a three point lead over Spurs, who have a tougher finish to the campaign. The pair meet at Wembley next, while Spurs finish the group at Barcelona, leaving them with a mountain to climb to overhaul the Nerazzurri. Despite heavy criticism of Italy getting a fourth Champions League spot, all four are on course for the next round. That's not something any other league are able to boast right now.
Follow Free Super Tips on Twitter to stay up to date with our daily tips and predictions or browse more football content on our website: