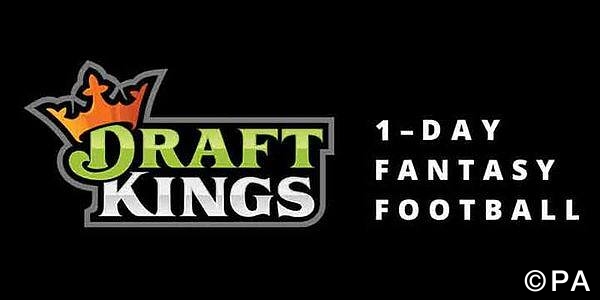 A lifelong Birmingham City fan, Tom relocated to Germany for five years after graduating from university, where his interest in the Bundesliga developed. He began writing about and betting on German football for FST in 2016. He's also an avid fantasy football player and closely follows the Premier League and European competitions.
DraftKings are daily fantasy sports giants in the US and they've now launched in the UK for the new Premier League season!
For those who don't know how the DraftKings 1-day fantasy format works, find out all you need to know by following the link below:
DraftKings Daily Fantasy Football Explained
$16,000 Premier League Striker and $18,000 Premier League Golden Boot!
Gameweek 22 of the Premier League is almost upon us and DraftKings have plenty of competitions for those who like a quick return on investment through a 1-day fantasy format.
DraftKings "Premier League Striker" gives you six fixtures to select your eight man fantasy team from, all for an entry fee of just $3 (deposits and withdrawals will be converted at a competitive rate). $3 entry can potentially scoop you a huge chunk of the $16,000 prize pool, which has a $1,500 top prize!
DraftKings "Premier League Golden Boot" follows exactly the same format, just at a higher buy in. $27 is the entry for that competition, which has a $18,000 prize pool and a $2,500 top prize!
We've put together the following article to help give you an edge over the rest of the field when deciding who should make the cut in your team. See our lineup and read more below!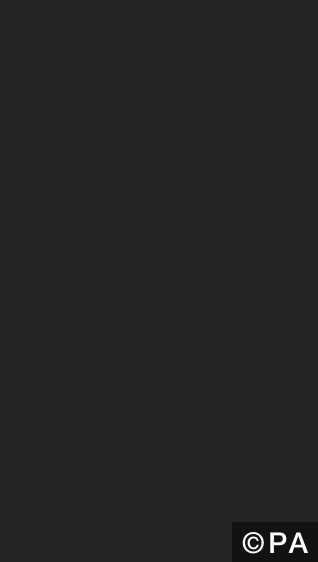 Who to Buy
Harry Kane (Tottenham Hotspur) – Price: $9,000

Harry Kane is back to his best after a slow start to the season. Last weekend's hattrick in Tottenham's 4-0 win at home to West Bromwich Albion earnt him a massive 53.3 points (3 goals, 11 shots, 7 shots on goal, 1 cross, 4 fouls drawn and 1 interception). Over the last four matches, Kane has scored six goals and assisted one, making him one of the most in-form players in the Premier League with a 26 FPPG (Fantasy Points Per Game) average over this period. Tottenham do have a tricky fixture away to Manchester City on Saturday, but a six match winning streak, including a 2-0 win at home to Chelsea, has shown what Spurs are capable of. Not to mention that City are a side who are becoming more and more notorious for defensive mistakes and Claudio Bravo's shaky goalkeeping. 

Romelu Lukaku (Everton) – Price: $7,600

Romelu Lukaku's decline in DraftKings popularity sees him available for the very modest sum of $7,600 (down $1,100 on his $8,700 peak). Lukaku has three goals and an assist to his name over Everton's last four matches, which means he's starting to regain some interest. Lukaku has a solid 14.2 FPPG average and a favourable fixture against Crystal Palace on Saturday, who are seven matches without a clean sheet, offers the Belgian huge potential to continue his strong form. Midfielders Kevin Mirallas ($6,000) and Ross Barkley ($6,200) warrant attention for similar reasons.

Matt Phillips (West Brom) – Price: $6,700

West Brom were largely absent in their crushing 4-0 defeat away to Spurs last weekend. Matt Phillips struggled against the in-form side, earning just 4 points, in a similar fashion to his performances across difficult fixtures against Arsenal (8 points) and Manchester United (5 points) towards the end of December. However, against weaker or struggling sides like Hull (2 assists for 22 points), Southampton (1 goal and 1 assist for 25 points) and Swansea (1 assist for 12 points), he has thrived. Phillips is on corners and free kicks – the Baggies are notorious for their effective set pieces – and a favourable fixture at home to Sunderland this weekend should see him putting points more points on the board.

Henrikh Mkhitaryan (Manchester United) – Price: $7,400

Though Henrikh Mkhitaryan is three matches without a goal or an assist, his respectable 8.5 FPPG average shows that he's settling in well to his position in United's starting 11. Mkhitaryan is one of United's most active players in the final third (1 shot, 1 shot on goal and 7 crosses against Liverpool), which means he has huge potential for massive point hauls – Mkhitaryan has earnt double digits in six of United's last eight matches. United have found decent form and his modest price tag of just $7,400 only furthers his appeal.

Lee Grant (Stoke City) – Price: $3,800

It's important to spend your budget where it matters in the DraftKings format. Simply put, goalkeepers have the lowest potential of all player types to take away high points scores. Hence, you should be using less of your budget on them. Stoke City's Lee Grant is, for example, a huge $1,800 cheaper than Manchester United's David de Gea, but has a higher FPPG average for a reason. Difficult fixtures mean that Grant will be forced to make more saves, and a match at home to United on Saturday is no exception to this rule. With goalkeepers earning 2 points per save, Grant should be looking to grind out a decent score even if Stoke fail to keep a clean sheet.

Who to Avoid
Christian Benteke (Crystal Palace)

Of all the strikers available for selection this weekend, Christian Benteke finds himself as the most "out-of-form". Though he hit the back of the net twice in Crystal Palace's 2-1 win at home to Bolton in the FA Cup during the week, he was unable to record a shot for the second straight match last time out in the Premier League against West Ham. Benteke hasn't scored in six consecutive Premier League matches, with only 4 shots on goal over the same duration, and a tricky match against Everton, who have taken three clean sheets in their last four, doesn't help matters.

Wilfried Zaha (Crystal Palace)

If Christian Benteke's poor form and injury problems alone weren't enough to frustrate Palace fans, then consider the absence of midfielder Wilfried Zaha, who is representing Ivory Coast at the African Cup of Nations, even more reason for concern.

Joe Allen (Stoke)

Joe Allen has already exceeded expectation this season with five goals and three assists contributing towards a decent 10.7 FPPG average. However, since being put back into a deeper role upon the return of Crouch, Arnautovic, Shaqiri and Walters, Allen hasn't seen too much of the ball going forward. His price tag of $6,400 is far too high for his more realistic 7.1 FPPG average over Stoke's last eight matches. With a tricky fixture against the in-form Manchester United on Saturday, there are simply a huge number of much better alternatives available.

Dimitri Payet (West Ham)

Dimitri Payet has consistently been one of our weekly DraftKings recommendations, despite failing to reach the same heights he did with the Hammers last season. Following rumours that he "no longer wants to play for the club", he was absent from the lineup last weekend. It seems now that West Ham have accepted the situation and that Payet could be on the way out, with a potential transfer back to Marseille on the cards. Expect him to remain absent from this weekend's match away to Middlesborough.

Defensive Midfielders

Defensive midfielders are simply the lowest point earners in DraftKings fantasy. Though their cheaper price tag may be tempting, players who's sole responsibility is to reclaim possession and pass it onwards will earn you very few points. Any winger from a weaker side, such as, Adnan Januzaj ($4,600) from Sunderland, will often earn more points and be involved with more of the action than some of the best central midfielders, such as, Yaya Toure ($4,800) from Man City.