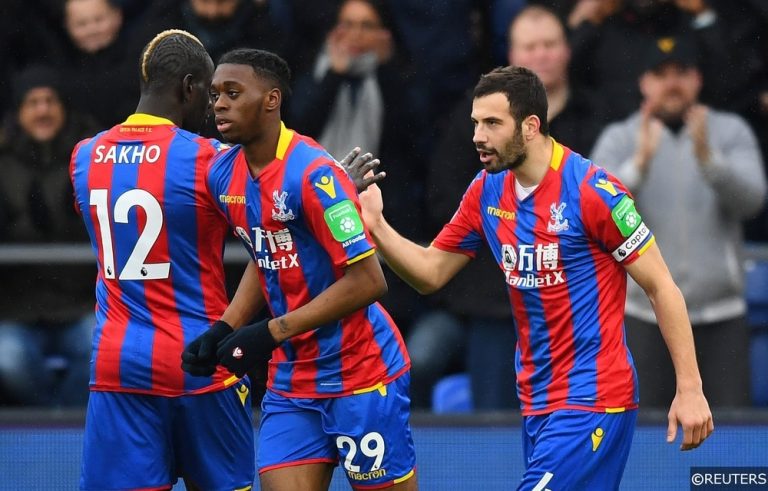 Here we take a look at the weekend's Premier League action and how they fared based on expected goals (xG). This week we had a full weekend schedule with 8 Saturday games, 1 Sunday game and 1 Monday game.
Not sure how expected goals works or is calculated? Here's how.
What are expected goals (xG)?
Expected goals basically gives a percentage chance of a shot becoming a goal. It's a good way to evaluate the quality of the shots being taken. For example a shot with a 0.30 expected goal (xG) value should be scored 30% of the time. It's been calculated by crunching data from thousands of historical shots and filtering them by distance, type of shot, type of pass and the number of defenders between the attacker and the goal.
When you're sat in the stands or on the sofa shouting at your player "how have you not scored that?!". Expected goals is a way of quantifying how many times they should have actually scored it.
Read More: Expected Goals xG Round Up: Championship Week 11 & 12
Premier League Week Eight Expected Goals

Most games in the Premier League went in line with the xG metric this weekend however there were a few outliers. Over the course of the weekend 26 goals were scored at an average of 2.6 per game, whilst based on chances the expected goal total was 30.17, just over 3 goals a game. Here are the two winners and two losers this weekend.
Unlucky Teams
Crystal Palace
Crystal Palace hosted a Wolves side full of confidence from their excellent start to the season. The away side continued their fine campaign with a win at Selhurst Park however based on chances created they were lucky. Crystal Palace created 1.29 xG in the game without scoring however Wolves managed to record another victory despite creating just 0.82 xG.
Manchester City
Manchester City travelled to Anfield in the most highly anticipated game of the Premier League season. On the whole it was a fairly dull affair with Pep Guardiola's tactics to nullify the Liverpool attack working perfectly as Liverpool created just 0.44 xG. Man City created 1.1 xG thanks to a late penalty only for Riyad Mahrez to fire over denying the Champions a major win.
Lucky Teams
Everton
Leicester hosted Marco Silva's Everton side with both teams sitting just below mid table. It was a game we expected goals in and we weren't disappointed as Everton beat Leicester 2-1. The visitors could be seen as lucky however as they only created 1.31 xG for their 2 goals whilst the hosts created 1.13 xG which is fair for the goal they scored. It was a touch of brilliance that sealed the win for Everton as Sigurdsson turned and fired a looping shot from long range past the reach of Kasper Schmeichel.
Arsenal
Arsenal are the last side you would expect to be on the lucky spectrum of expect goals this weekend as they beat Fulham 5-1 with a scintillating display however amazingly they created just 1.22 xG. Fulham on the other hand created more than the victors, notching up 1.46 xG based on chances created.
Performance of the Week
Bournemouth
The Cherries are having a fantastic season so far, flying high in the top half of the table and scoring plenty of goals. They faced another side who had a great start to the season in Watford at Vicarage Road. Bournemouth completely dominated their opponents creating a huge 3.21 xG in their game as they won 4-0. Their emphatic win was helped somewhat with the home side going down to 10 but nevertheless the largely impressive Cherries deserved their win and it's a win that takes them up to 6th in the table.
We now head into the International break as players take part in the UEFA Nations League so make sure to check out our free betting tips and predictions. 
Get in touch with us by emailing us at info@freesupertips.co.uk or tweet us on Twitter @FootySuperTips.