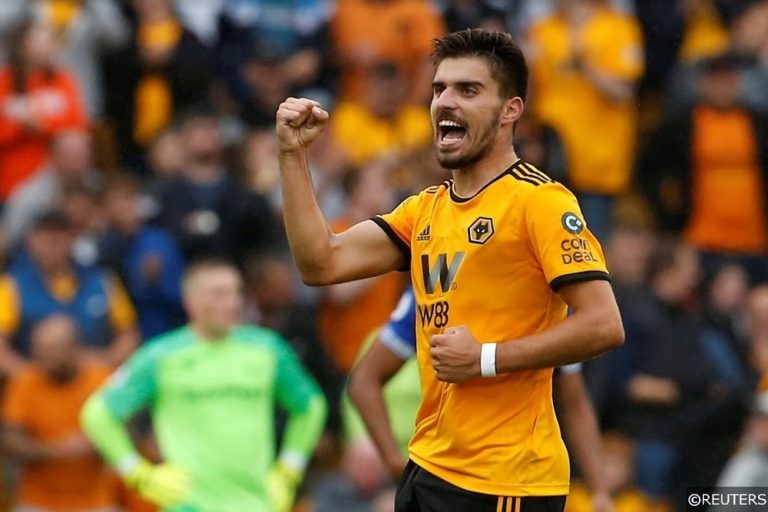 Here we take a look at the weekend's Premier League action and how they fared based on expected goals (xG). This week we had a full weekend schedule with 7 Saturday games, 2 Sunday games and 1 Monday game.
Not sure how expected goals works or is calculated? Here's how.
What are expected goals (xG)?
Expected goals basically gives a percentage chance of a shot becoming a goal. It's a good way to evaluate the quality of the shots being taken. For example a shot with a 0.30 expected goal (xG) value should be scored 30% of the time. It's been calculated by crunching data from thousands of historical shots and filtering them by distance, type of shot, type of pass and the number of defenders between the attacker and the goal.
When you're sat in the stands or on the sofa shouting at your player "how have you not scored that?!". Expected goals is a way of quantifying how many times they should have actually scored it.
Read More: Expected Goals (xG) Round Up: Championship Week Seven 
Premier League Week Five Expected Goals
xG Diff
xG
Home
Actual
Away
xG
xG Diff
-0.09
0.91
Tottenham
1
2
Liverpool
2.44
0.44
-1.98
2.02
Bournemouth
4
2
Leicester
2.13
0.13
-1.63
2.37
Chelsea
4
1
Cardiff
0.9
-0.1
1.18
1.18
Huddersfield
0
1
Palace
0.67
-0.33
1.3
4.3
Man City
3
0
Fulham
0.39
0.39
-0.52
0.48
Newcastle
1
2
Arsenal
1.18
-0.82
-0.04
0.96
Watford
1
2
Man United
1.51
-0.49
2.19
3.19
Wolves
1
0
Burnley
0.31
0.31
0.65
1.65
Everton
1
3
West Ham
1.19
-1.81
0.53
2.53
Southampton
2
2
Brighton
2.12
0.12
Unlucky Teams
Huddersfield
Huddersfield are a side you would expect to be very defensive however this weekend this couldn't have been further from the truth as they really took the game to Crystal Palace. They created 1.18 xG throughout the match without scoring and will feel hard done by as they restricted the Eagles to just 0.67 xG in the match. Unfortunately for Huddersfield Palace seem to win if they have Zaha and lose if he's injured and Zaha was again in fine form. His wonderful solo goal a dagger to Huddersfield hearts as bar that, Palace created very little.
Everton
Sunday's second Premier League fixture saw Everton host West Ham where both sides had spent a lot of money in the transfer window and as of yet not yielded the desired results. Everton would have expected to kick start their season with a win against a West Ham side who had lost every game so far this season however they came unstuck on Sunday afternoon. Marco Silva's side created 1.65 xG in the game only to score just 1 goal. West Ham on the other hand created just 1.19 xG throughout the game however they managed to score 3, mainly thanks to new signing Yarmolenko, to send the Goodison faithful home disappointed yet again.
Lucky Teams
Bournemouth
The Cherries hosted Claude Puel's Leicester side in what promised to be an afternoon of thrilling action and plenty of goals. Thankfully they didn't disappoint the viewers as there was no less than six goals scored at Dean Court. Leicester netted 2 goals, both of which came after they went down to 10 men. The 2 goals were fair on reflection as they created 2.13 xG however Bournemouth raced into a 4-0 lead in the game despite only creating 2.02 xG in the entire match. Leicester will feel their performance deserved more but unfortunately goals are what counts and they were beat.
Performances of the week
Wolves
New boys Wolverhampton Wanderers have impressed since their return to the Premier League and their point at home to Pep Guardiola's Man City side really displayed their intentions for this season, particularly with the way they played in that game. This weekend they took on a Burnley side, who although had been hurt by European football, should be back to fitness after the International break. Wolves were in a word excellent from start to finish as they piled on attack after attack on the Burnley goal and although they only won 1-0 Wolves created 3.19 xG and had 30 shots on Joe Hart's goal. Not only that they limited Burnley to just 0.31 xG and they simply did not threaten the Wolves goal except for one cross come shot from Matej Vydra.
Manchester City
I have a feeling Pep Guardiola's side will feature in the Performance of the week section regularly this season, and again the De Bruyne-less Manchester City side were excellent this weekend. Sane surprisingly got the nod to start after seemingly having a falling out with the manager but the decision was inspired as he was excellent. Leroy opened the scoring for Manchester City on 2 minutes, becoming the fastest goal scored in the Premier League this season. They went on to win 3-0 however they could have had more after creating 4.3 xG. Their defence was excellent too restricting Fulham to just 0.39 xG.
Flattering Result
Chelsea
Maurizio Sarri's Chelsea kept up their perfect start to the new Premier League season with a 4-1 defeat of Neil Warnock's Cardiff City. The fans and players are really buying into his philosophy and he is delivering results on the field however this week was a lot closer than the score suggests. Sol Bamba put the visitors in the lead and despite going 2-1 down before the half time break, Cardiff stuck in the game until deep into the second half when a Hazard penalty and Willian goal finished the job. Despite scoring 4 they only created 2.37 xG, and whilst Cardiff didn't look likely to create more and get something from the game Chelsea will need to create more chances and not ride on luck to see games out.
The Premier League's top sides now head into Champions League action this week so make sure you check out our Champions League Predictions.
Get in touch with us by emailing us at info@freesupertips.co.uk or tweet us on Twitter @FootySuperTips.