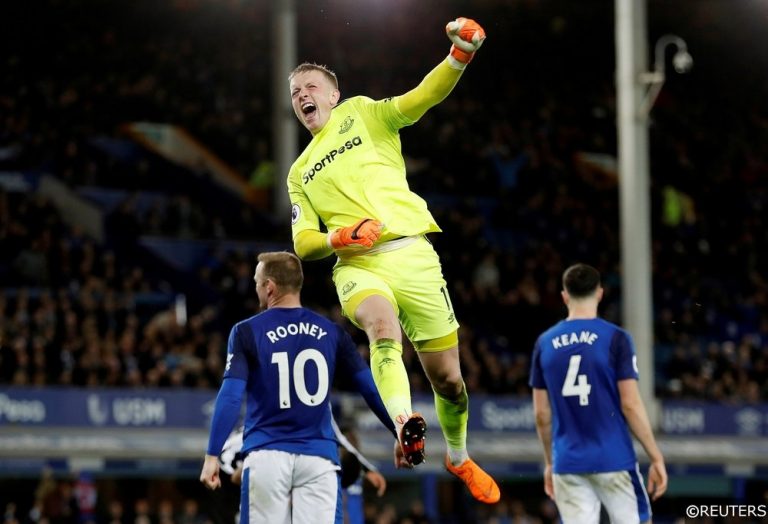 A lifelong Birmingham City fan, Tom relocated to Germany for five years after graduating from university, where his interest in the Bundesliga developed. He began writing about and betting on German football for FST in 2016. He's also an avid fantasy football player and closely follows the Premier League and European competitions.
As many as 30% of Fantasy Premier League (FPL) managers will be putting their faith in Manchester United's David de Gea – the most expensive FPL shot-stopper at £6.0m – going into the new season. His high price point might seem unjustified for some though. He did earn just 15 points more that Swansea City's Lukasz Fabianski last time around after all…
Naturally, the lower the price of an FPL goalkeeper, the fewer points that keeper is expected to earn, whether that be by a lack of ability or game-time. However, some players may be undervalued compared to their potential and may even over-perform under favourable circumstances, ie, by finding form over a series of softer fixtures.
In the last edition of FST's Fantasy Premier League 18/19 Budget Option series, we aim to analyse and rank some of the cheaper goalkeepers in the game, trying to find the best value for money. As most premium goalkeepers come in at around £5.5m or more, our price-cap for this article will be set to £5.0m.
So, let's get stuck into some of the best budget goalkeepers FPL has to offer!
Read More: FPL 18/19 Budget Defense Options
Jordan Pickford (£5.0m, Everton)
Total FPL Points in 2017/18: 145
Opening Fixtures: Wolves (A), Southampton (H), Bournemouth (A), Huddersfield (H), West Ham (H)
Non-Starter Risk: Low
England and Everton number one, Jordan Pickford, looks a very tasty option at £5.0m. He finished last season as the 6th highest scorer of all FPL goalkeepers and finished 3rd among his counterparts for bonus points too. Everton will face none of the top six over their opening five matches, a run which consists of just one match – Bournemouth (A) – rated more than 2 on the Fixture Difficulty Ranking (FDR), so a few clean sheets are to be expected. Now a national hero for his performance against Colombia, you can also have faith in a few penalty saves as the season goes on as well.
Budget Goalkeeper Rating: 10/10
Lukasz Fabianksi (£4.5m, West Ham)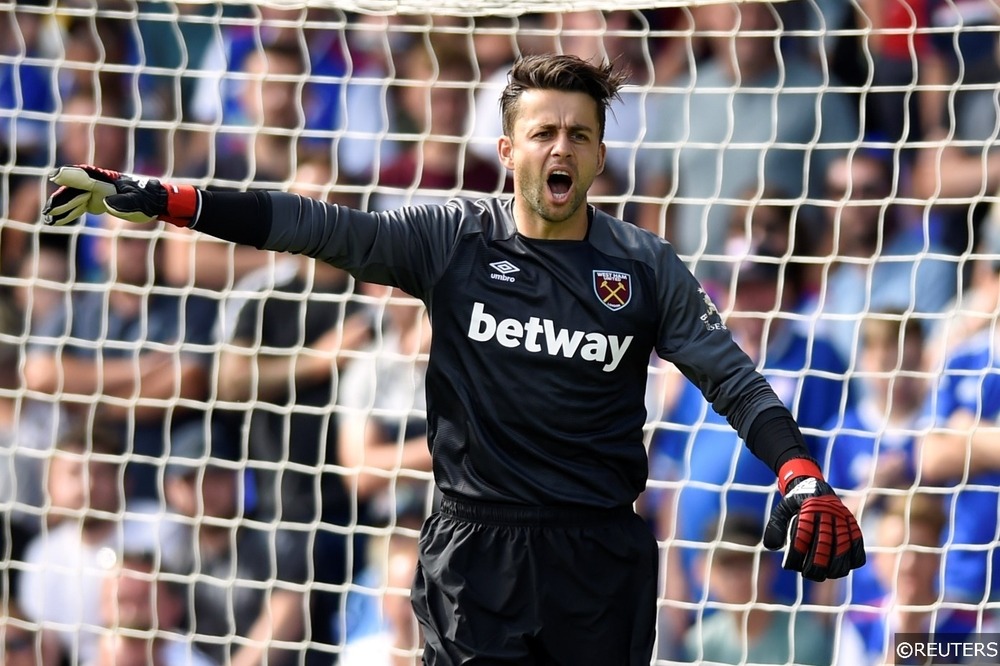 Total FPL Points in 2017/18: 157
Opening Fixtures: Liverpool (A), Bournemouth (H), Arsenal (A), Wolves (H), Everton (A)
Non-Starter Risk: Low
Lukasz Fabianksi made a swift return to the Premier League after former employers Swansea City were relegated at the end of last season. Fabianski, who made more saves than any other goalkeeper in the 17/18 campaign, joins a West Ham side that had the joint-worst defensive record in the English top tier last term. Should the Polish shot-stopper lack clean sheets again this time around, his safe hands should more than make up for it. Fabianski's 137 saves earned him an extra 35 points last season, equal to almost nine extra clean sheets.
Budget Goalkeeper Rating: 7/10
Read More: FPL 18/19 Budget Midfielder Options
Rui Patricio (£4.5m, Wolves)
Total FPL Points in 2017/18: N/A
Opening Fixtures: Everton (H), Leicester (A), Man City (H), West Ham (A), Burnley (H)
Non-Starter Risk: Low
Rui Patricio has the stats to back himself up as one of the best value options going into the 18/19 Premier League season. Patricio kept a clean sheet in half of his matches at Sporting Lisbon last season, while Wolves recorded an stellar defensive record on their way to promotion from the Championship. Last season's promoted keepers, Brighton's Mathew Ryan and Huddersfield's Jonas Lossl, proved a big source of value, and with Wolves reasonable season opening, over which they face just two of last season's top six in their first ten matches, he could become an effective differential at just 6.9% ownership.
Budget Goalkeeper Rating: 7/10
Mathew Ryan (£4.5m, Brighton)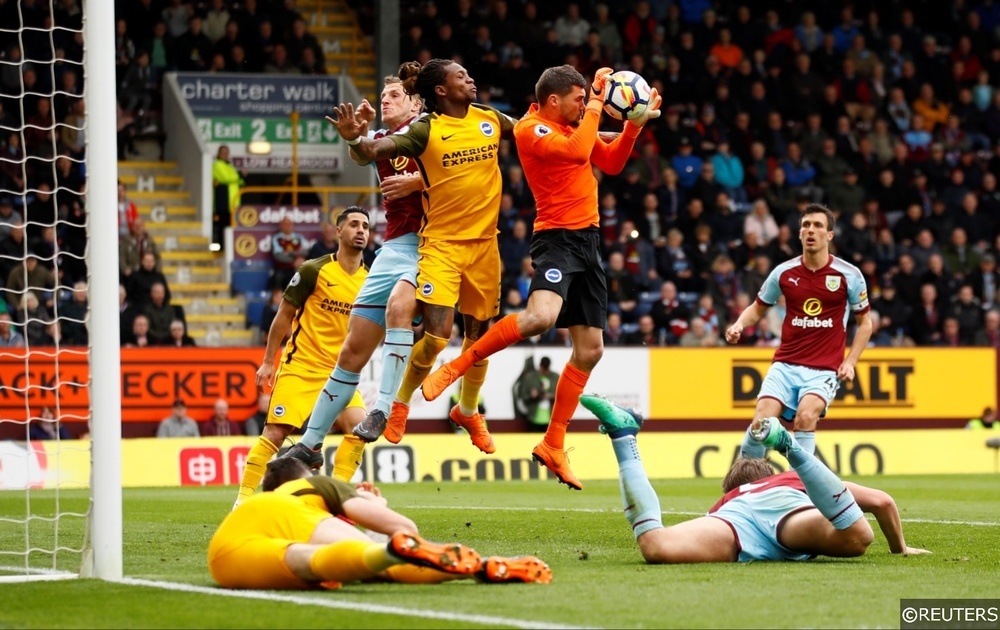 Total FPL Points in 2017/18: 146
Opening Fixtures: Watford (A), Man Utd (H), Liverpool (A), Fulham (H), Southampton (A)
Non-Starter Risk: Low
Mathew Ryan finished 5th overall in the FPL goalkeeper standings last season, behind only De Gea, Ederson, Fabianski and Pope. Brighton do have a few tough fixtures over their opening seven matches, but Seagulls' boss Chris Hughton always focuses on a tight-defensive unit in these sorts of big matches. Ryan has proven himself at the top level with 124 saves last term – he even made two penalty saves that helped him along the way to 13 bonus points – and at £4.5m he looks like a near perfect budget investment.
Budget Goalkeeper Rating: 9/10
Read More: FPL 18/19 Budget Forward Options
Asmir Begovic (£4.5m, Bournemouth)
Total FPL Points in 2017/18: 112
Opening Fixtures: Cardiff (H), West Ham (A), Everton (H), Chelsea (A), Leicester (H)
Non-Starter Risk: Low
Bournemouth's Asmir Begovic looks another solid budget goalkeeper contender. Even though he recorded just six clean sheets and six bonus points last season, his 110 saves ranked him 7th overall from Premier League goalkeepers and earned him as many as 25 additional points – the equivalent of around six extra clean sheets. The Cherries' 18/19 opening fixtures are arguably the second most favourable of any budget goalkeeper after Everton's Jordan Pickford too – just one of Begovic's first ten matches scores higher than three in the FDR.
Budget Goalkeeper Rating: 8/10
Join Our FPL League!
FST League Code: 506327-117658
Follow Free Super Tips on Twitter to stay up to date with our daily tips and predictions or browse more football content on our website: