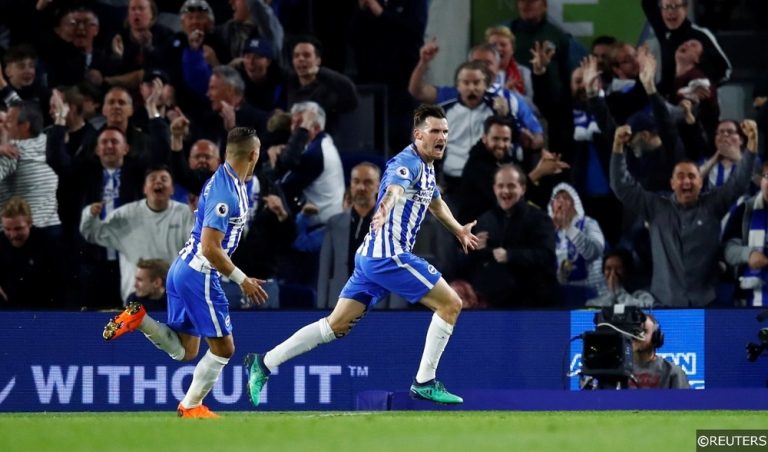 A lifelong Birmingham City fan, Tom relocated to Germany for five years after graduating from university, where his interest in the Bundesliga developed. He began writing about and betting on German football for FST in 2016. He's also an avid fantasy football player and closely follows the Premier League and European competitions.
Working out how to best spend your budget in Fantasy Premier League (FPL) can sometimes prove difficult, especially with so many appealing premium assets and only £100m to spend. Don't worry though. Free Super Tips has you covered.
In the second edition of FST's Fantasy Premier League 18/19 Budget Option series, we aim to analyse and rank some of the cheaper midfielders in the game, searching for the next break-out star. With most premium midfielders priced at £8.0m and above, our price-cap for this article will be set to £7.0m.
Naturally, the lower the price of an FPL midfielder, the fewer points that player is expected to earn, whether that be by a lack of ability or game-time. However, some players may be undervalued compared to their potential and may even over-perform under favourable circumstances, ie, by finding form over a series of softer fixtures.
Here are a few FPL budget midfield options that look well worth thinking about!
Read More: FPL 18/19 Budget Forward Options
Pascal Groß (£7.0m, Brighton)
Total FPL Points in 2017/18: 164
Opening Fixtures: Watford (A), Man Utd (H), Liverpool (A), Fulham (H), Southampton (H)
Non-Starter Risk: Low
Since moving to Brighton from German side Ingoldstadt, Pascal Groß has been priceless for The Seagulls. He scored seven goals and made eight assists in the Premier League last season, meaning he was involved in almost half of Brighton's 34 goals. His price is on the upper end of "budget" at £7.0m, but looks justified when you get down to the numbers. His set piece contributions – whether that be from corners, free kicks or penalties – saw the German tally up a massive 164 points over the 17/18 campaign, making him the top scoring midfielder outside of the top six. His playmaker role would make him a solid addition to any FPL team.
Budget Midfielder Rating: 8/10
Richarlison (£6.5m, Everton)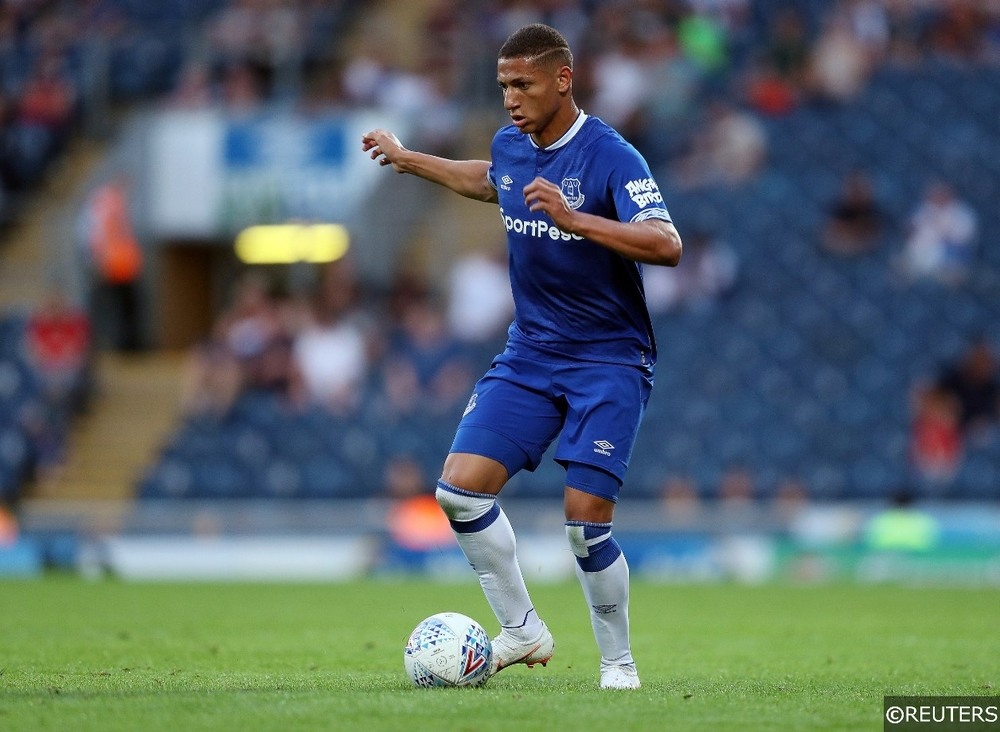 Total FPL Points in 2017/18: 125
Opening Fixtures: Wolves (A), Southampton (H), Bournemouth (A), Huddersfield (H), West Ham (H)
Non-Starter Risk: Low
Richarlison's up and down 2017/18 campaign at Watford looks to be correlated to one major variable – the presence and eventual absence of manager Marco Silva. Hence, the fact that Silva chose to make the Brazilian his first major signing at Goodison Park should do wonders for him and his FPL potential. He gets himself in lots of scoring chances using his pace – in fact, his 95 shots on goal were more than double that of the next closest teammate last season – and the quick tempo at which Silva likes his teams to play at should suit Richarlison well. Favourable opening fixtures make him look a gamble worth taking.
Budget Midfielder Rating: 9/10
Read More: Can Marco Silva live up to the hype at Everton?
Diogo Jota (£6.5m, Wolves)
Total FPL Points in 2017/18: N/A
Opening Fixtures: Everton (H), Leicester (A), Man City (H), West Ham (A), Burnley (H)
Non-Starter Risk: Low
21-year-old Diogo Jota is a VERY interesting prospect for FPL managers. His main asset is his proven eye for goal. He ended the 17/18 Championship campaign as Wolves' top scorer (17 goals) and ranked second overall for shots on goal (120). Being classed as a midfielder in FPL is an added bonus for a player that actually plays more of a forward role too. Jota usually finds himself on the left side of the front three in a 3-4-3 formation, but also played as the number 9 on ten occasions throughout the 17/18 campaign – something that would only help his FPL potential were that to repeat this season. Wolves play an attractive brand of attacking football that should transition well into the Premier League, and if Jota can make the step up, he should prosper.
Budget Midfielder Rating: 7/10
James Maddison (£6.5m, Leicester)
Total FPL Points in 2017/18: N/A
Opening Fixtures: Man Utd (A), Wolves (H), Southampton (A), Liverpool (H), Bournemouth (A)
Non-Starter Risk: Low
James Maddison was by far Norwich City's best player in an overall disappointing Championship campaign last term – in fact, his 14 goals and 8 assists means he contributed to 45% of their total goals – so a Premier League move looked a formality. Step forward Leicester City. Simply put, Maddison is the Foxes' Riyad Mahrez replacement. Maddison was a set-piece specialist at Norwich and should play a similar role at Leicester. Thinking in FPL terms, he looks a similar investment to Pascal Groß of Brighton, maybe with the exception that Maddison is unlikely to be on penalties with Vardy around. Playing in a team with more quality should help towards FPL success, but again there's always the risk that he doesn't fare well in the step up to the Premier League.
Budget Midfielder Rating: 5/10
Read More: Should Mo Salah be an essential player in every FPL team?
Kenedy (£5.0m, Newcastle)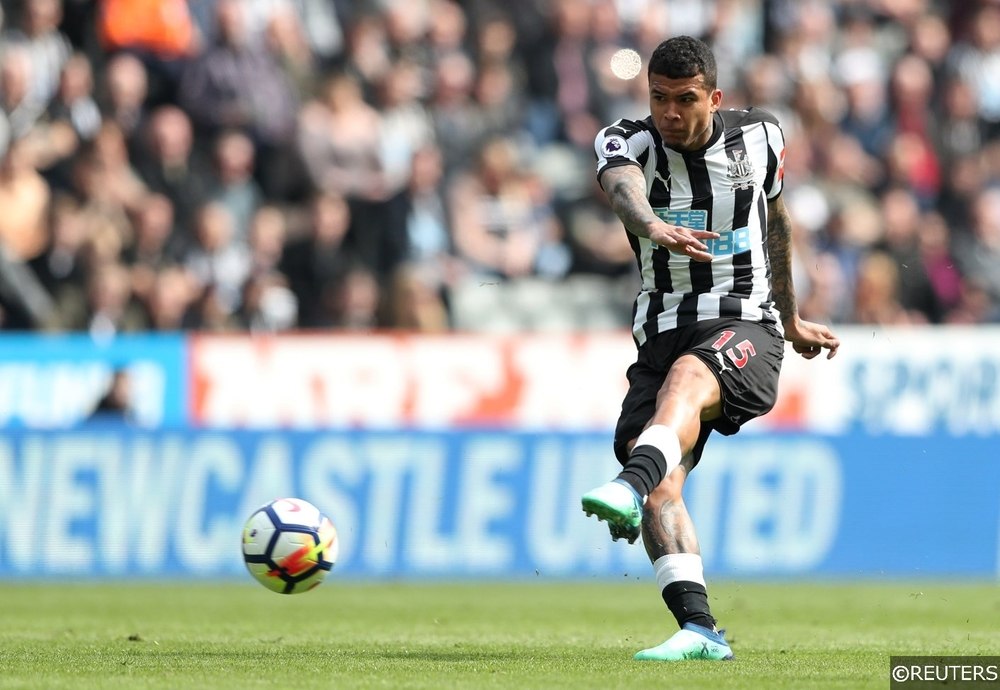 Total FPL Points in 2017/18: 51
Opening Fixtures: Spurs (H), Cardiff (A), Chelsea (H), Man City (A), Arsenal (H)
Non-Starter Risk: Low
Newcastle have secured Kenedy on loan for a second time from Chelsea and the Brazilian midfielder looks one of the most promising midfield assets available at the £5.0m mark due to his likelihood to start and feature in an attacking role. Rafa Benitez utilised him on the left hand side of an attacking midfield trio in a 4-2-3-1 formation last season, from where he scored two and assisted as many in his 13 appearances for the Magpies. He may, however, best be avoided until Gameweek 9, after which Newcastle have a very favourable ten fixture run.
Budget Midfielder Rating: 4/10
Tom Cairney (£5.0m, Fulham)
Total FPL Points in 2017/18: N/A
Opening Fixtures: Crystal Palace (H), Spurs (A), Burnley (H), Brighton (A), Man City (A)
Non-Starter Risk: Low
Another star in the Championship last season was Fulham's Tom Cairney. He's available at a very modest £5.0m and has only increased in potential with the arrival of box-to-box midfielder Jean Michael Seri at Craven Cottage. Cairney may be granted more freedom going forward and his passing statistics in the English second tier last season were second to none – things that only increase his FPL and bonus point potential. He might be on some set-pieces and also has goals in his locker – he's scored 27 goals for Fulham over the last three seasons. An unfavourable start to the season might make his Premier League transition tough.
Budget Midfielder Rating: 4/10
Read More: Fulham to feel at home in the Premier League
Arthur Masuaku (£4.5m, West Ham)
Total FPL Points in 2017/18:  68
Opening Fixtures: Liverpool (A), Bournemouth (H), Arsenal (A), Wolves (H), Everton (A)
Non-Starter Risk: Medium
West Ham's Arthur Masuaku looks to be the best £4.5m – the lowest price possible – midfield option in FPL. Compared with other players in that price bracket, Masuaku gets forward a lot more and looks to have a greater chance at some serious game time – he recorded 27 appearances (21 starts) for The Hammers last season. Under Pellegrini, he is playing as a left back in a back four as opposed to a LWB in a 3-4-2-1 formation under Moyes, but he still looks an advanced primary attacking outlet. Cresswell may secure the LB role as the season goes on, but that's not a massive negative when he is such a budget option.
Budget Midfielder Rating: 3/10
Join Our FPL League!
FST League Code: 506327-117658
Follow Free Super Tips on Twitter to stay up to date with our daily tips and predictions or browse more football content on our website: