A lifelong Birmingham City fan, Tom relocated to Germany for five years after graduating from university, where his interest in the Bundesliga developed. He began writing about and betting on German football for FST in 2016. He's also an avid fantasy football player and closely follows the Premier League and European competitions.
We're still not over how much drama there was in Gameweek 3 here at Free Super Tips! Even if our Fantasy Premier League teams are worse off for it…
Unstoppable Manchester City were stopped in their tracks in Saturday's early kick off against Wolves, Arsenal scored three with not one goal or assist coming from Aubameyang, Mkhitaryan, Ramsey or Ozil, Liverpool scored just ONE at home to Brighton, and most brutally of all FPL favourite Richarlison was sent off for his stupidity! So… where do we go from here?
Gameweek 4 is almost upon us and there is lots of up and coming hot property with many big name players blanking out last weekend. Your mate is saying go for Lucas Moura after his brace against United, but your brother is jumping on Mitrovic now that he looks settled in at Fulham and the Premier League level, but what does FST say?
Be sure to bookmark and follow our weekly Fantasy Premier League blogs for FPL tips and strategy that will see you rise to the top of leagues and earn those bragging rights at the workplace.
FST Gameweek 4 Line-up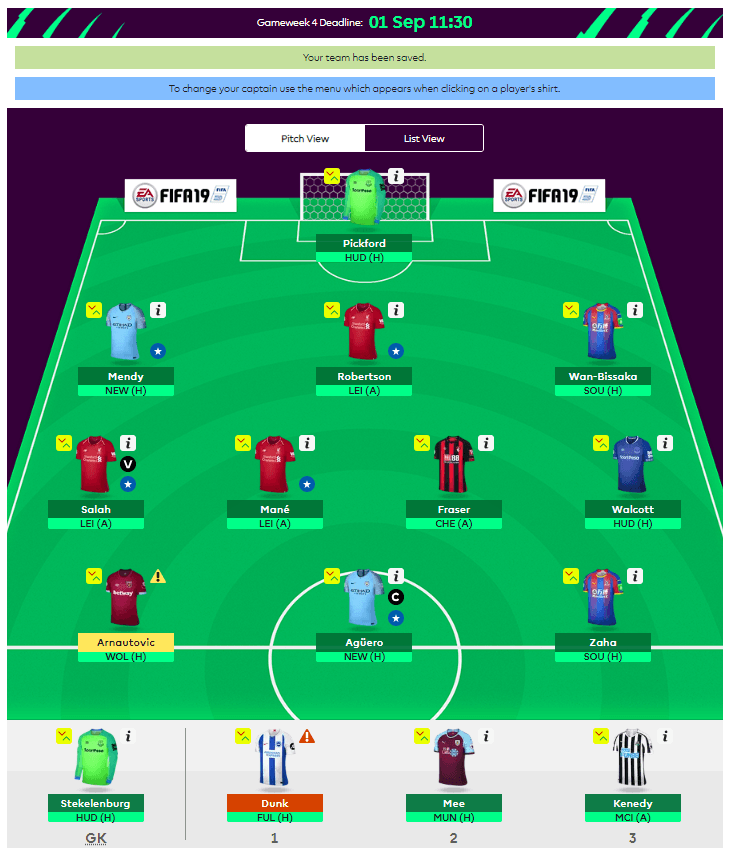 GW3 Points: 49
Overall Points: 209
Overall Rank: 251,133
Total Players: 5,424,492
GW4 Squad Options
Sergio Aguero (Manchester City, £11.3m)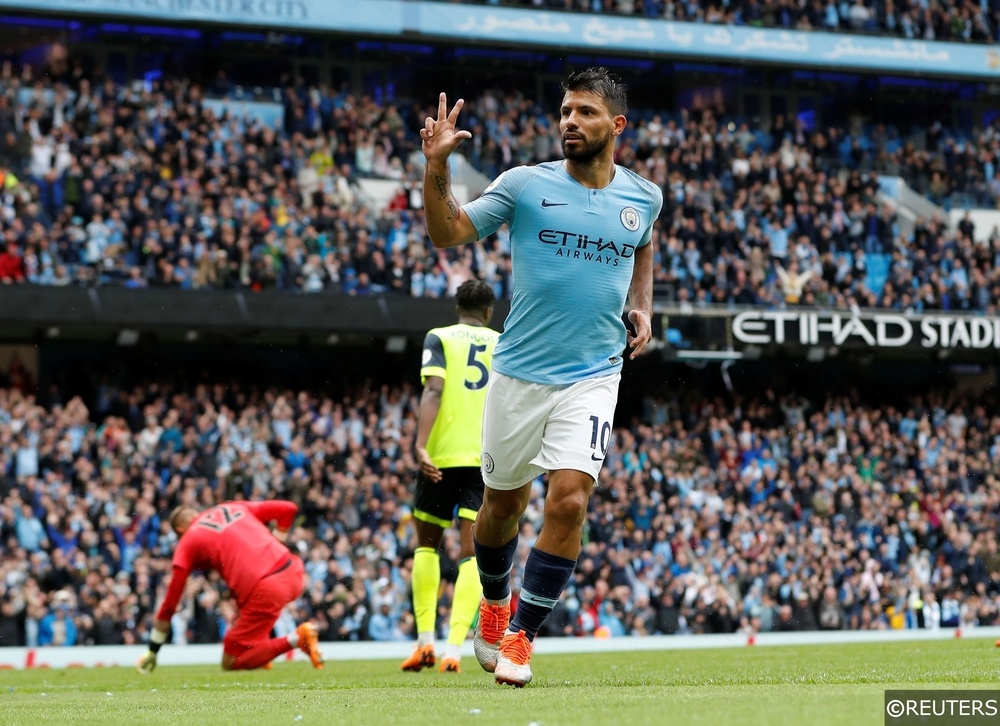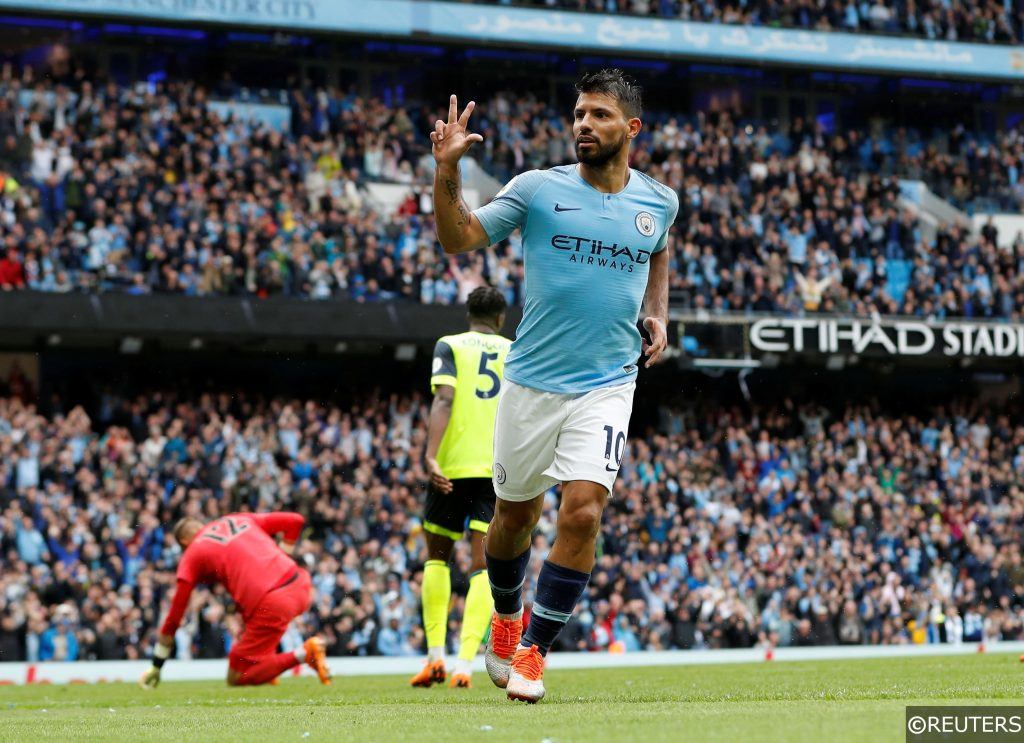 Now that we know (well we hope we know) that Sergio Aguero is nailed on as *the* starting forward in Pep Guardiola's plans – he plays alongside Jesus together in a 3-5-2 set up, but also alone up front in the more well known 4-3-3 from their 17/18 title winning campaign – more and more FPL managers (ourselves included) are more comfortable investing the £11.0m or so from their budget into him. Not that we needed much convicing with his track record over the years.
Aguero might have blanked in two of City's three outings so far this season, but his hat-trick and assist in their last home game, a 6-1 thumping of Huddersfield Town, shows exactly where the value lies in the Argentinian. Aguero's hauls tend to come in bulk, making him an ideal captain candidate, and Pep's men could easily do a repeat of their last home outing against a struggling Newcastle side on Saturday. Know who also loves playing the Toon at the Etihad? Aguero. He bagged a hat-trick against them there last season and managed an even better FIVE goals against them there in the season before that.
Read More: Premier League Gameweek 4 Corners and Cards Predictions
Henrikh Mkhitaryan (Arsenal £7.1m)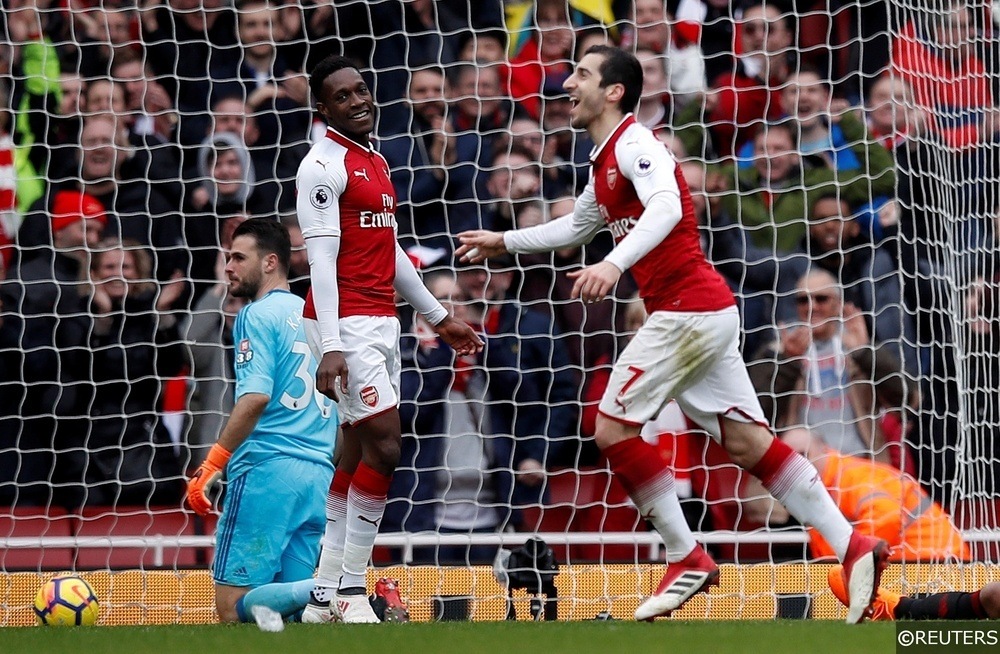 Mkhitaryan was the heart of Arsenal's near comeback against Chelsea in gameweek 2, scoring the Gunners' first, providing an assist for their second, and earning the 2 bonus points in the eventual 3-2 defeat. He could have had even more if it were not for that attempt he smashed over the bar from just outside the six yard box. Anyway, after a shaky start last weekend Arsenal found their feet, beating West Ham 3-1 at the Emirates. Mkhi didn't contribute in any of the goals, but that scoreline does add some promise ahead of their upcoming fixtures.
Four of the Gunners' next five matches are rated 2 in the Fixture Difficulty Ranking (FDR), and as Arsenal's most creative outlet total – his seven chances created over their opening two matches was joint-top in the Premier League – you'd expect him to come good more often than not. Mhki is not just in the business of assists though. His eight shots on goal is level with team-mate Pierre-Emerick Aubameyang, who costs almost £4.0m more than him at the price of £11.0m. With strikers like Kane (£12.5m) and Aguero (£11.3m) giving us more in-form forward options, Mkhitaryan looks to edge Aubameyang as the go-to Arsenal player for the time being.
Wilfried Zaha (Crystal Palace, £7.1m)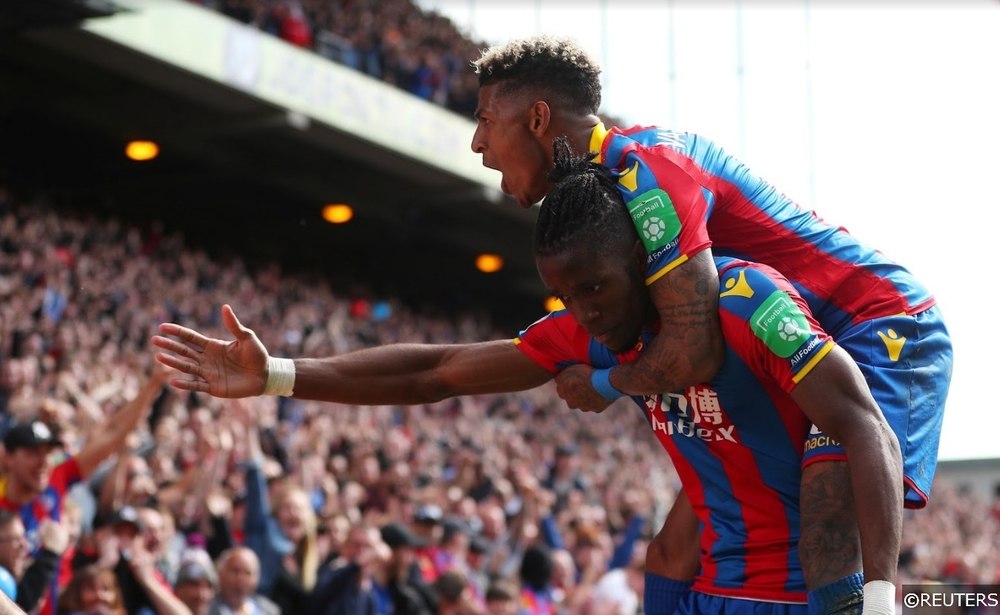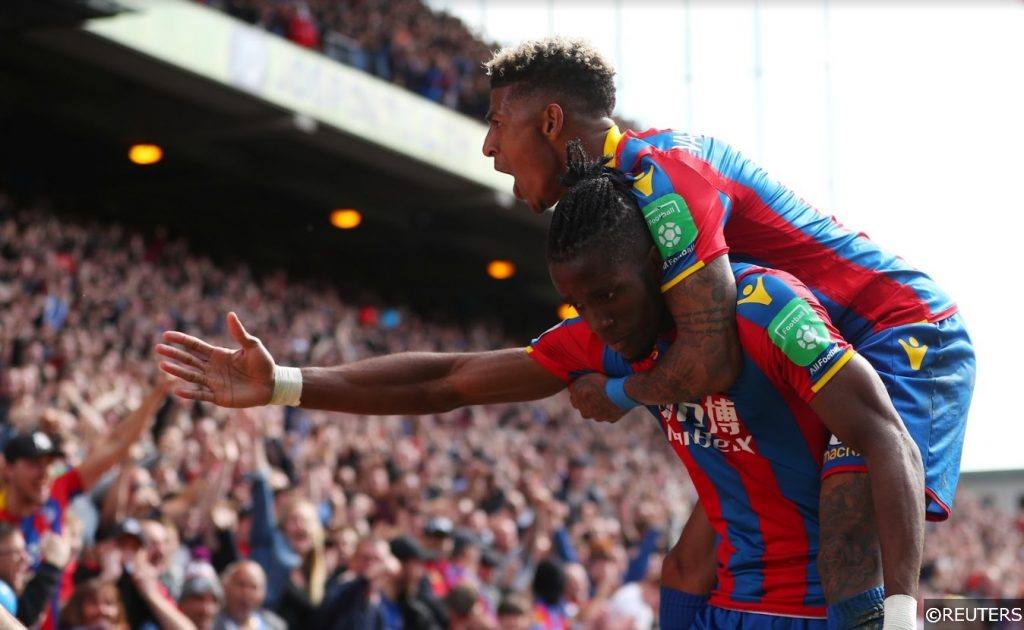 Zaha is the second most popular forward going into gameweek 4, attracting the ownership of around 33% of FPL managers, so if you don't have him already, let us explain to you why you should. His two goals from three games so far is a solid if somewhat unspectacular start. However, it's his underlying statistics that show why he'll prove such a valueable asset at just £7.1m in the coming weeks.
First of all, he's been Palace's biggest threat since moving to a forward role in Roy Hodgson's 4-4-2 – no teammate has bettered Zaha's totals of five shots inside the penalty area and four shots on target in 2018/19. He's also Mr. Consistent, returning more than the minimum 2 points in six of his last nine Premier League outings, over which he's scored a total of seven goals. All of Palace's next six matches are rated 3 of lower in the FDR, starting at home to a Southampton side that have conceded two in each of their last two matches, so you have to like his chances of keeping that form going.
Read More: 10 FPL Squad Templates
Theo Walcott (Everton, £6.7m)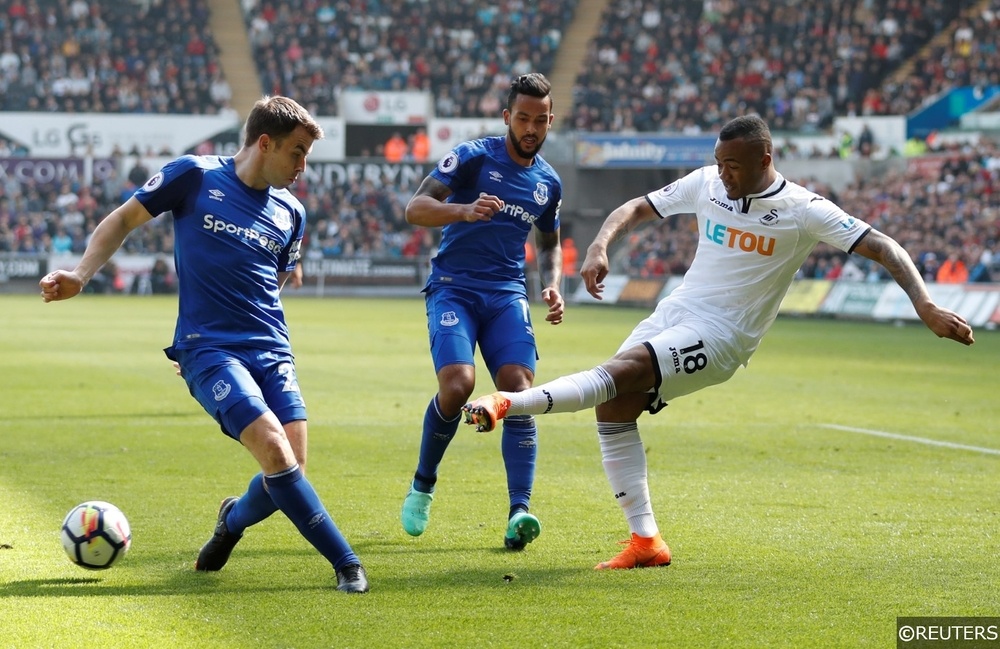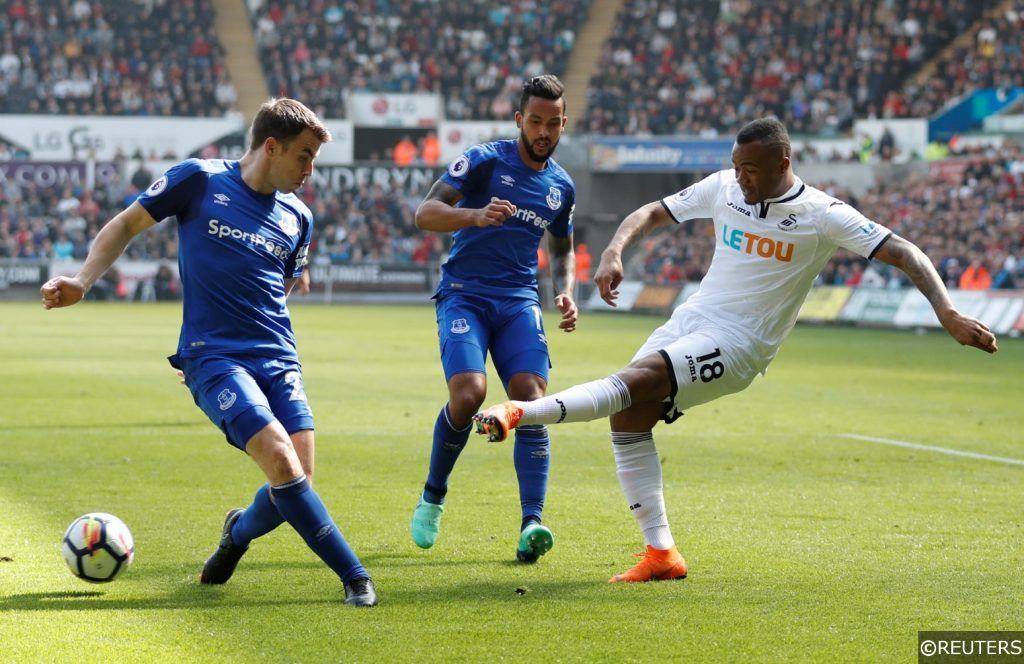 It feels strange to be looking at Walcott as a potential FPL asset in 2018, especially after how he's let us down in prior years, but once again he's found just enough form to make him seem a reasonable pick for just £6.7m – don't let us down again this time Theo! Everton boss Marco Silva plays a very attacking style of football that sees Walcott and left sided counterpart Richarlison with plenty of opportunity in front of goal. With Richarlison missing the next few matches to suspension, it's possible that more of the play will be channeled down the right hand side to Walcott going forward.
Everton look a very dangerous team. In fact, they've not only been the most clinical side in 2018/19, converting 20 per cent of their shots, but they've even been scoring goals when reduced to 10 men, which has happened twice in three matches. With two goals and an assist over his last two matches, Walcott is now the fifth-highest scoring midfielder in FPL. Huddersfield Town make their way to Goodison Park having conceded 59 shots on goal so far this season, more than any other Premier League side, so his prospects for further returns look good. Not to mention that four of his next six matches are rated 2 in the FDR.
Hector Bellerin (Arsenal, £5.5m)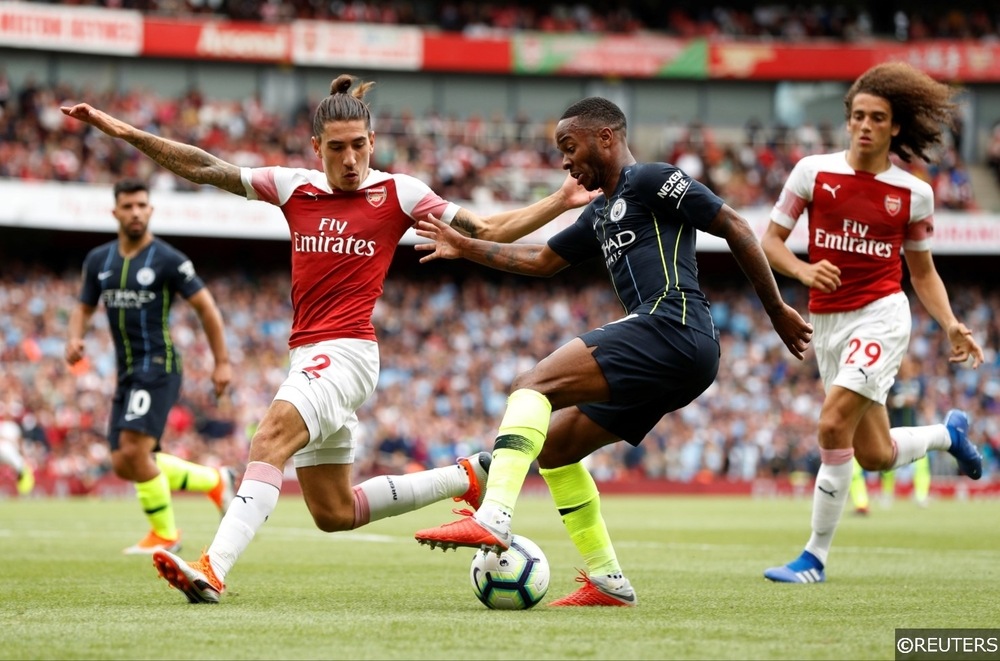 OK, so Arsenal's defense looks a shambles but hear us out. The Gunners are still getting to grips with life under coach Unai Emery and though the back four still have a few things to work out, Bellerin's raiding runs down the right flank have started to grab our attention. The Spaniard got his first assist of the season in the 3-1 home win over West Ham United last weekend and his delivery looks to have improved in both quantity and quality. His crossing accuracy has climbed from 15.6 to 25 per cent, while he's recorded a cross every 33.8 minutes this season, compared with 47.7 minutes in 2017/18.
Bellerin's ability to create big chances is a huge asset in FPL, his eight produced last season was second only to Cesar Azpilicueta among defenders, and he's already created two of those this season, placing him third among defenders. Arsenal WILL start to find some defensive form eventually and keep a few clean sheets, and what better opportunity for them to begin that than with a trip to Cardiff City on Sunday, who are yet to score in the Premier League. Have faith and you could be rewarded with a huge haul this weekend.
Read More: FST Premier League Team of the Week (Gameweek 3)
Other GW4 Squad Options
Pascal Groß (£6.9m) vs Fulham (H)
Aaron Wan-Bissaka (£4.1) vs Southampton (H)
Eden Hazard (£10.6m) vs Bournemouth (H)
Benjamin Mendy (£6.4m) vs Newcastle (H)
Lucas Moura (£7.1m) vs Watford (A)
Join Our FPL League!
FST League Code: 506327-117658
Follow Free Super Tips on Twitter to stay up to date with our daily tips and predictions or browse more football content on our website: